List of Top Ylang Ylang Essential Oil Brands in India
Have you ever heard about the Ylang Ylang essential oil? This excellent healing oil is derived flower of the Ylang Ylang Tree. These flowers are star shaped. This oil is widely used in the perfumes, hair oils and skin creams which are made for the skin healing and soothing purpose. Have you thought of trying this oil? Ylang Ylang oil is extracted from the star shaped beautifully yellow flower and the oils are quite therapeutic in nature. Ylang Ylang Essential oil bears a strong and sensual fragrance which is sweet and woody at the same time along with the strong floral notes.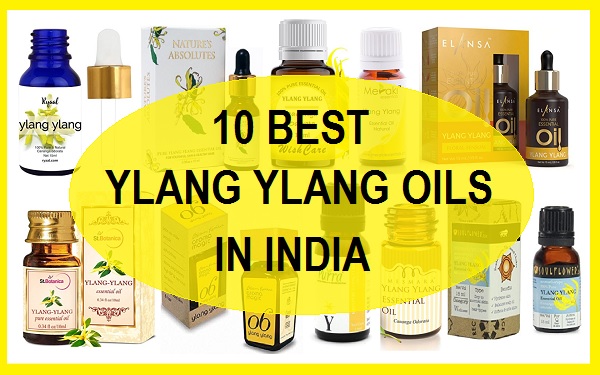 Benefits of Ylang Ylang Essential oil
Scalp Moisturizer: The oil is rich in the moisturizing fatty acids and it can also heal the scalp dryness and itching. Regular massaging with this amazing oil can improvise the hair health and also makes the hair cuticle softer. This leads to smoother manageable hair.
How to use Ylang Ylang Essential oil:
Using this is simple. You can take 2-3 drops of Ylang Ylang essential oil along with few drops of Castor oil, Virgin Coconut Oil or almond oil. Mix these and apply on the scalp and hair for massaging.
Skin Moisturization: Ylang Ylang Essential Oil can be wonderful for the cure of the dry skin. The oil's anti-bacterial properties can nourish your skin and heal the dryness. Not just that it can also give you some benefits in softening the lines and wrinkles.
How to use: Take few drops of Ylang Ylang Essential oil and mix this with few drops of Jojoba Oil, Sweet Almond Oil or Argan Oil pr even the avocado oil. Mix and then apply on the facial skin to massage. This is more for the dry skin.
Glowing skin: To achieve a beautiful glow on the skin, you can apply the ylang ylang oil with some avocado oil and massage the face with that. Using at night is the best.
The oil is also very aromatic hence ,is also widely used in the aromatherapy. It helps release hormones that make you feel good and relaxed.
10 Best Ylang Ylang Essential Oil Brands in India (2022)
Let's have a look at the best Ylang Ylang oils available  in Indian market. Knowing the awesome benefit of this oil, we are sure you'll try this oil soon. 
1. Soulflower Essential Ylang Ylang Oil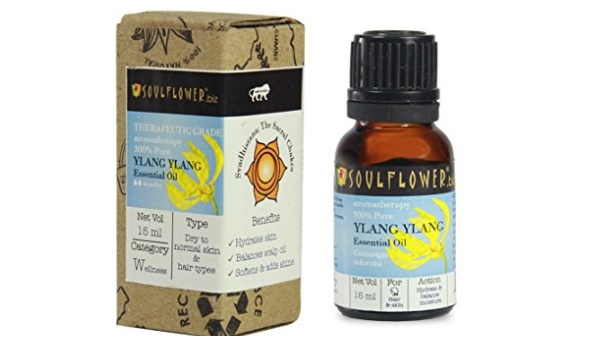 We all know the benefits of Ylang Ylang oil. It hydrates the skin and makes it supple and nourished. It has multi action properties like giving deep moisture to the hair and making it shiny. Soulflower oils are 100 natural and pure. The oil from this brand is easily available online and offline.
2. Elansa 100% Pure Ylang Ylang Essential Oil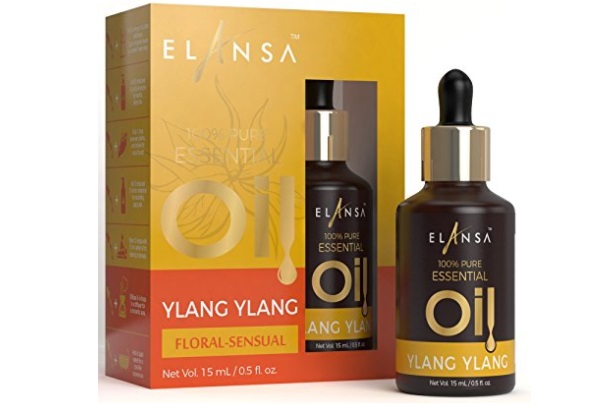 This Ylang Ylang essential oil can be used as a hair saver, and skin balancer. It also makes the environment romantic and delivers a sensual scent. The fragrance of this oil is woody and pleasant to smell. Elansa has a variety of oils you can try on. All of them are pure and gives results in a short period of time.
3. St. Botanica Ylang-Ylang Pure Aroma Essential Oil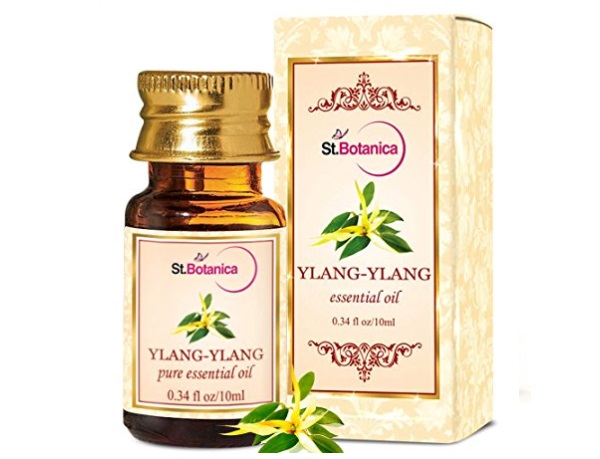 This is a pure essential oil which should be applied after mixing it with any carrier oil. The aromatic fragrance of this oil soothes mind and creates a sensual environment. For best results, Massage this oil evenly on the skin mixed with coconut or jojoba oil. This oil is best for dry and dehydrated skin.
4. Mesmara Ylang Ylang Essential Oil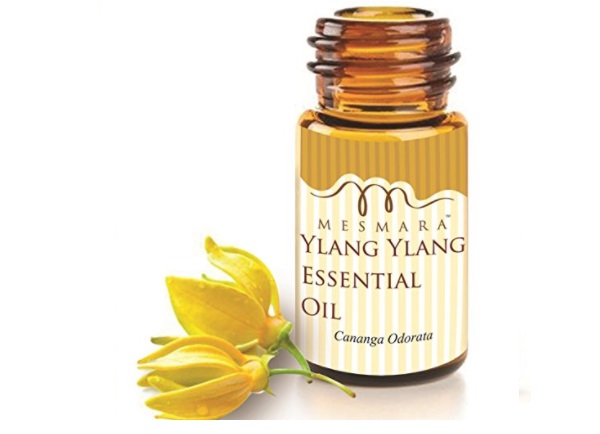 Mesmara ylang ylang oil is good for all skin types. It can be added in the bath tub to change the whole bathing experience. It will make the skin soft and glowing all the day. The quantity is average, but packaging gives a glimpse of real ylang ylang flowers.
5. Pure Ylang Ylang Essential Oil for Skin & Hair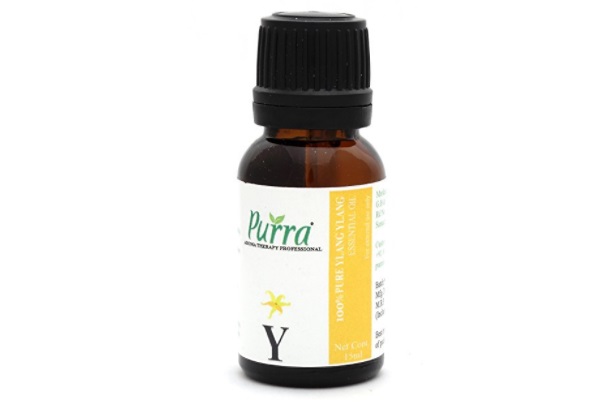 As the name suggests this oil is naturally extracted and is pure. The properties of this oil are very effective in curing pimples and their marks. The texture of this oil very light and brings pleasant aroma.
6. Aroma Magic Ylang Ylang Oil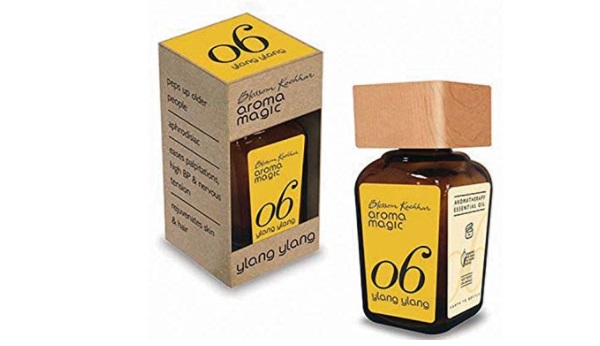 Aroma magic has a huge range of skin and hair care products. When it comes to natural essential oils, aroma magic delivers a good quality at economical prices. This oil can be used to remove stretch marks and break out of the skin caused by pollution and other environmental factors. The product is highly beneficial and effective.
7. Meraki Essentials Ylang Ylang Essential Oil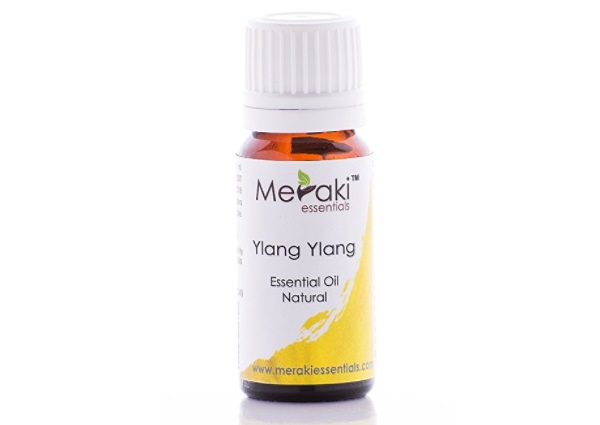 The best part of this oil is its packaging. The backside of the pack has a clear description about the product and its benefits. It can be used on the feet to relax the nerves. You can also apply it with any other carrier oil on the lower abdomen for better digestion. This product has really good quality and price is also affordable. 
8. WishCare Ylang Ylang Essential Oil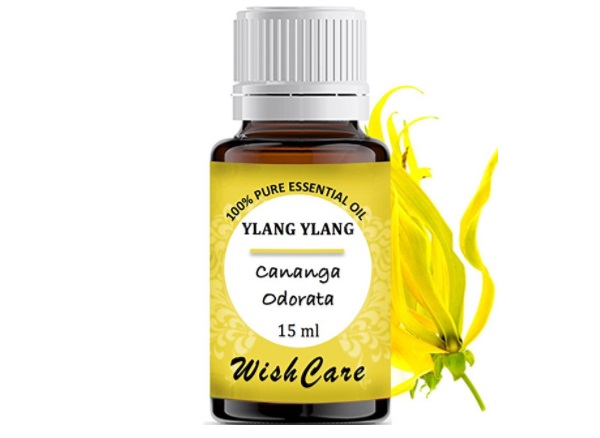 Wishcare ylang ylang oil cure acne and removes pigmentation. The natural scent of this oil can completely change your mood. It strengthens the hair and controls hair fall. Ylang Ylang oil improves skin texture and makes it even and fair. The product is packaged nicely and securely with a dropper kind of cap on top. 
9. Nature's Absolutes Pure Ylang Ylang Essential Oil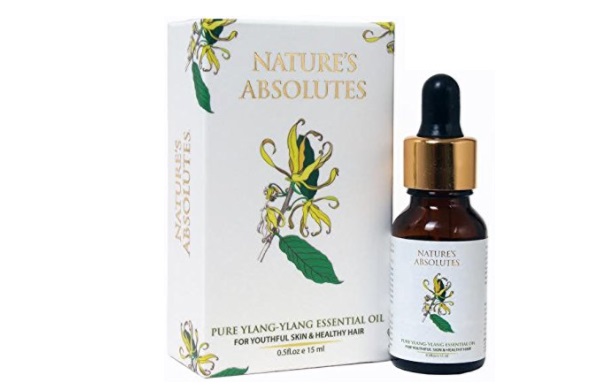 Nature absolute is among the top 10 list because of its quality and results. This brand has a whole variety of essential oils. The packaging is very attractive and the product gives long lasting benefits. The brand is known to make excellent natural essential oils.
10. Ryaal Ylang Ylang Essential Oil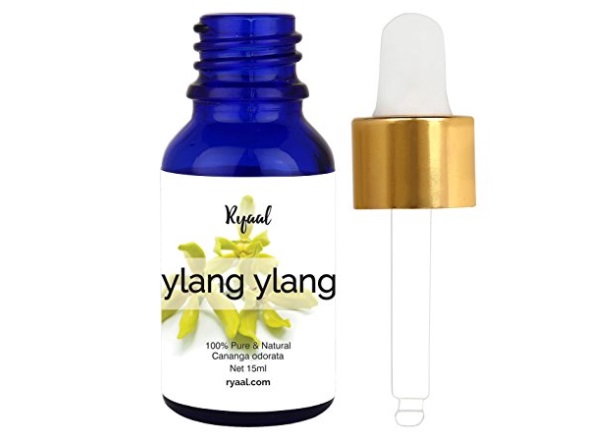 Ryaal Ylang Ylang oil is ideal for aromatherapy. It can be used on bed linen and other home cloths to get soothing fragrance on the body. The product is undiluted and hence it free from impurities.
So, these are the best Ylang Ylang essential oils in India. Have you used this oil? Have did you like to apply this oil. Do share