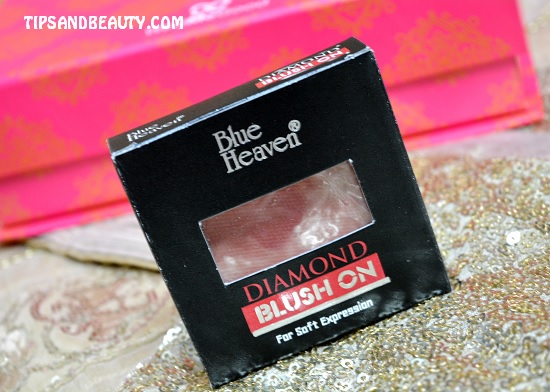 Blue Heaven Diamond Blush on Review: Hey girls!! Our makeup look even more better when we use blusher. The faint color on the cheeks makes us look prettier and gives some color on the face. I will review this Blue Heaven diamond blusher today. I am someone who do not sue to apply blushes earlier but now I like using blush as they adds this soft color on the cheeks which gives a radiant glow. Especially for the night time , I truly like wearing blushers on my cheeks. I got this Blue Heaven Diamond blush on few weeks ago and I have also told you that in my Blue heaven haul post friends, So, today I will be sharing the review on this blush. So, that you girls can know, if to buy this or it's just a waste of money.
Price of Blue Heaven Diamond Blush: This is priced at 125 rupees and is available in 3-4 different colors.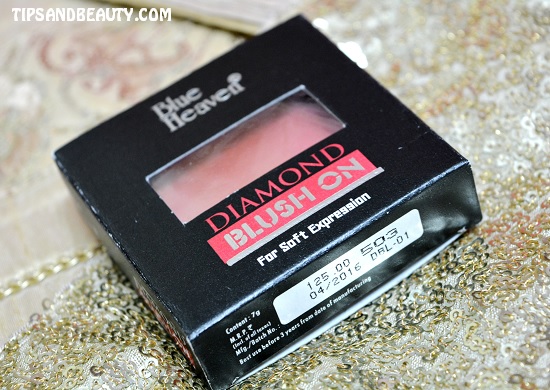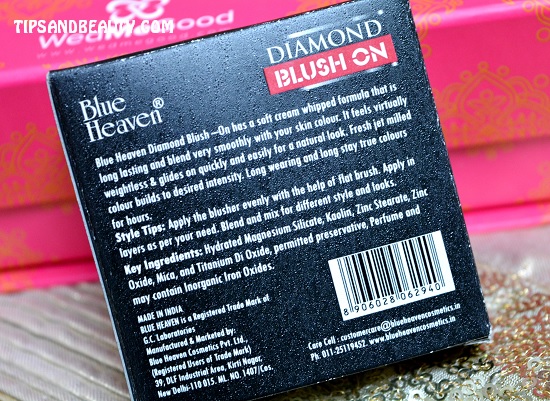 Experience with Blue Heaven Diamond Blush
This Blusher comes in a carton packaging and inside there is the blush. This is packed in a round black plastic pack which has a transparent top from where the color of the blush inside can be seen. If you will look at the blush, you will realize that this has few fine shimmer particles that are illuminating. Yes, so this is not a matte blush but has very fine golden shimmers that reflect light. The shimmers are not chunky or too big but very subtle. I like such subtle particles in my lush as they are good to give the glow and radiance on the face. IN the night makeup such blushes can be tried for a shining glowing skin.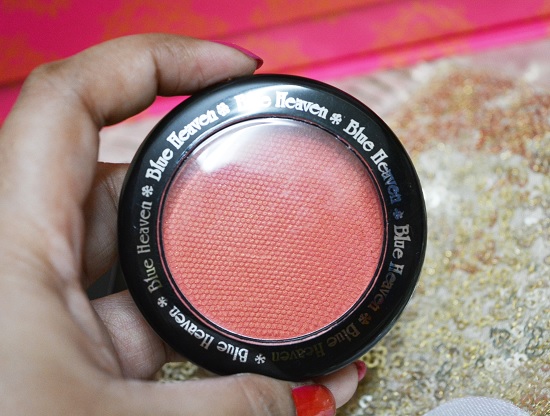 So, the base color is a peachy color which goes very well with all the skin tone. Like for eg: if your skin complexion is fair then this will look excellent. Or if your skin is dark or dusky then peachy colors do look lovely. They will not wash you out or look made but. But they look as if you have a blushing glow.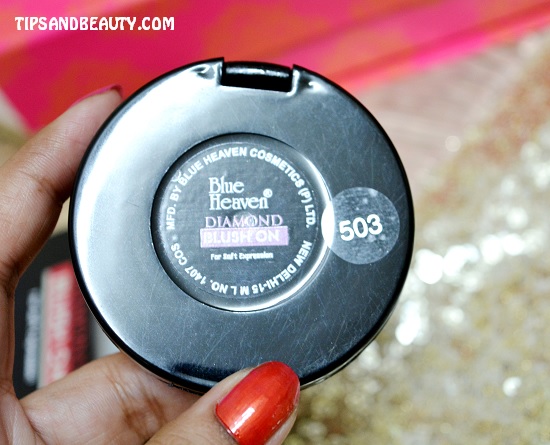 The blush do not have a great pigmentation. I am saying that because this is very hard as in when I swipe my finger very hardly on the pan then there is some color or for this you will have to use a blush brush to get the desired colored. Other than the formula which is a little hard to get there is no such disadvantage of this product since this is cheap and has the beautiful glowy shimmers which I like. But if you like matte finished blushes then you should skip this.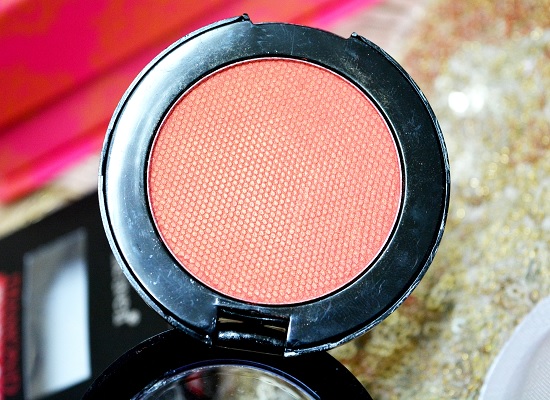 How to use Blue Heaven Diamond Blush:
To use this I will take my blush brush and apply this on my face. This works well with a brush. The staying span is low since this is a powder blush hence you can increase the staying span buy applying a little moisturizer on the cheeks before using this blush. Secondly, you can also spray some facial mist on the face if you have used this directly.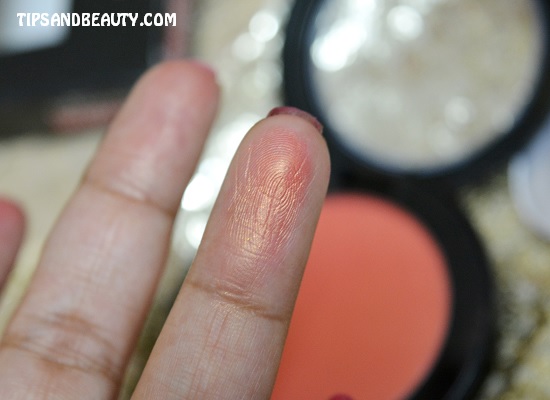 Pros of Blue Heaven Diamond Blush
This is very inexpensive for a blush
Texture is good and easy to blend
The shade peachy pink with shimmers looks lovely
Packaging is okayish
Availability of this product is also good.
Cons of Blue Heaven Diamond Blush
The texture is soft but the blush powder is very hardly set in the pan, hence this gets difficult to get more blush. I had to rub my hands hard on it.
Staying spans is low since this has the powder formula
Rating: 3.75 out of 5
Blue Heaven Diamond Blush is a decent blush with pretty shimmer that adds glow on the cheeks. I like the texture and the color is nice.  The peachy pink color looks great against all the Indian skin complexions. The setting of blush powder in the pan could have been smoother and lighter so that with gentle touch good quality can be taken out. By the way, this can also be doubled up as an eye shadow or highlight color.