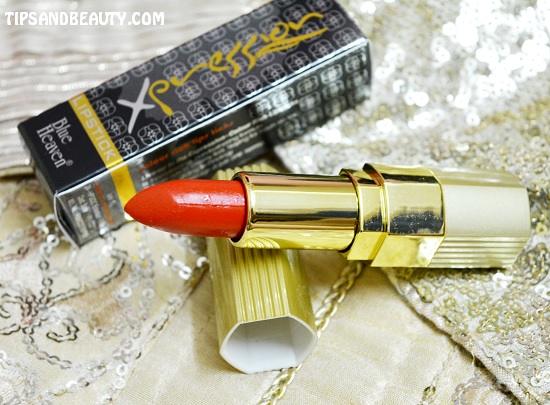 Blue Heaven Expression Lipstick 0151 Sunrise Orange Review: Hi girls!! How are you all? I have a new product review for you today. This is the Blue Heaven Expression Lipstick in sunrise orange 0151. I have bought loads of Blue Heaven products and this is the lipstick which I liked the most. I like discovering products which are inexpensive and works well for the price paid. Hence, I keep on buying inexpensive makeup products at time, even though I already have so much makeup. So, who exactly is this lipstick let's find out.
Blue Heaven Expression Lipstick Price: This is for 125 rupees.
Experience with Blue Heaven Expression Lipstick
These Blue Heaven expression lipsticks are packaged in lovely golden plastic packaging though this could have been better but honestly with this price rate, I should not complaint. The lipstick bears the number at the bottom. I have the shade number 0151 and the shade name is Sunrise Orange. Packaging of this lipstick is okay. Read: Best Lakme lipstick for dark dusky skin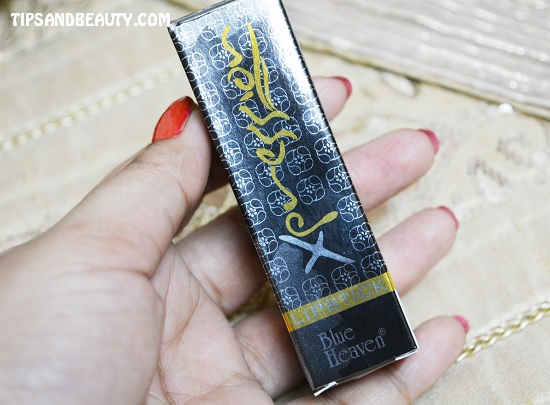 Sunrise range is a very pretty deep orange color which is so beautiful as in this will not wash out anyone. The skin tone like dark skin can also carry such an orange color beautifully. However, if your skin complexion is fair to wheatish then too it is going to look just amazing.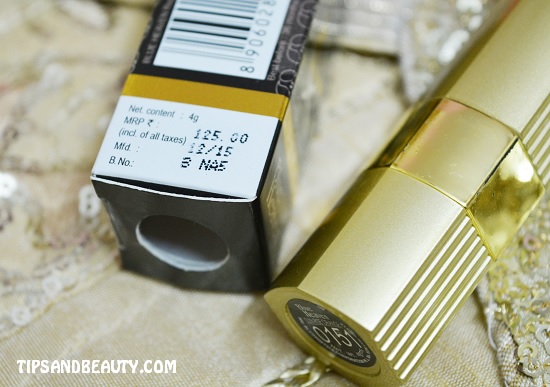 The shade has tiny and fine shimmers particles too which gives it a glossy effect.  The texture is not matte but creamy shiny and the shimmers adds dimension to the color. You will get slight plumping effect too due to the shimmery texture.  I like the color a lot since this is a very vibrant and cheerful color. Colors like reds and oranges are my favorites because I like that they will brighten the complexion and the face very easily. However, we cannot wear reds daily the oranges can be worn without any hesitations.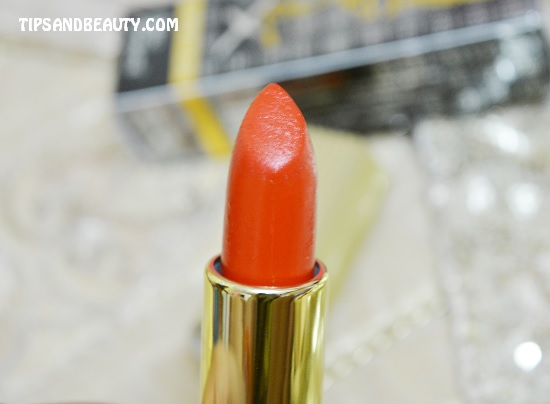 The texture is smooth and creamy not hard at all though I can't say this for other shades that I have not tried yet. This has a good pigmentation like in one to two swipes this gives a nice opaque finish and Yes,  this will be able to hide the pigmentation too. This is quite pigmented and not too sheer.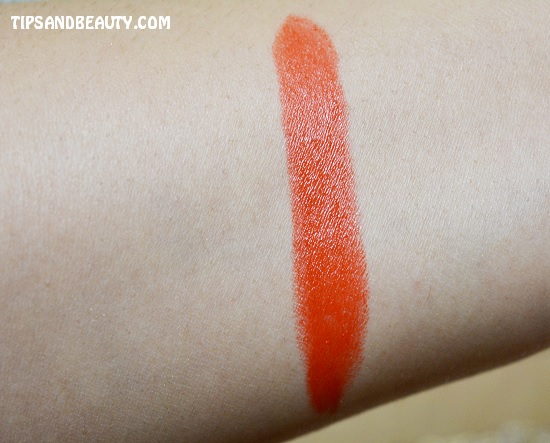 This Blue Heaven expression lipstick stays for 2-3 hours and after that reapplication is needed, though little bit of tint still remains on the lips. I like that this is very affordable and will not dry out my lips. Based on this color, I am thinking of trying other shades too but  I am skeptical about how they will turn out. Let's see but with this shade of this Blue Heaven Expression Lipstick, I am happy friends for that price of 125 rupees.
Pros of Blue Heaven Expression Lipstick
Very affordable
Easy to buy online and in the shops
This has a good pigmentation and texture
It is creamy and moisturizing
Does not dry the lips
Gives good color payoff and pigmentation
No bad smell
Rich cheerful orange color which is apt for all the skin types for day and night time makeup.
Cons of Blue Heaven Expression Lipstick
Stays for 2-3 hors only but that depends weather you eat in between or not
Packaging is okayish but could have been better
Rating: 4 out of 5
Blue Heaven Expression Lipstick in the shade 0151 Sunrise Orange is a beautifully vibrant cheerful orange color that will look great on fair, wheatish, medium, dark color equally. This will not wash you put and the formula is quite moisturizing and pigmented. I liked this for just rupees 125 but I am still not sure how the other shade will fare.