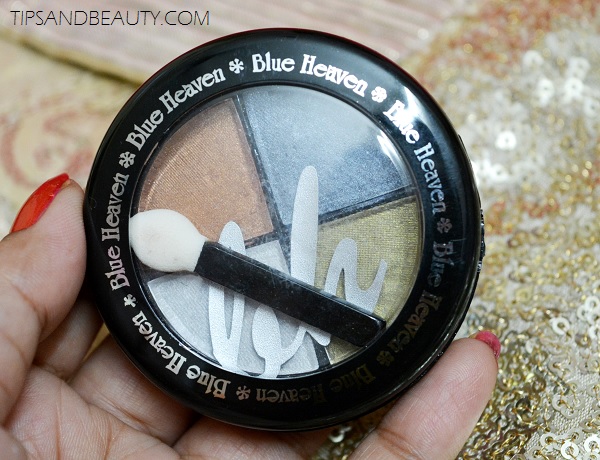 Blue Heaven Eye Magic Eye shadow Review
Hi girls!! Do you like eye makeup? I am sure then you must also like eye shadow.  Recently, I got few Blue heaven cosmetic products and today, I am will share this Blue Heaven Eye Magic Eye shadow review. This eye shadow is a quad eye shadow like it has 4 small pans that have 4 different eye shadow colors. I like using eye shadows as they look good for the night time and soft and subtle eye shadow look great for the day time. So, have you tried this Blue Heaven Eye Magic Eye shadow before? If not then do read my Blue Heaven Eye Magic Eye shadow review to find out of it is a good product or just average.
Price of Blue Heaven Eye Magic Eye shadow:
125 rupees for a single eye shadow kit. This is also a good affordable eye shadow kit in India. This is also available easily in many shops and online as well. Online I have seen these Blue Heaven Products on snapdeal, Flipkart, Nykaa etc.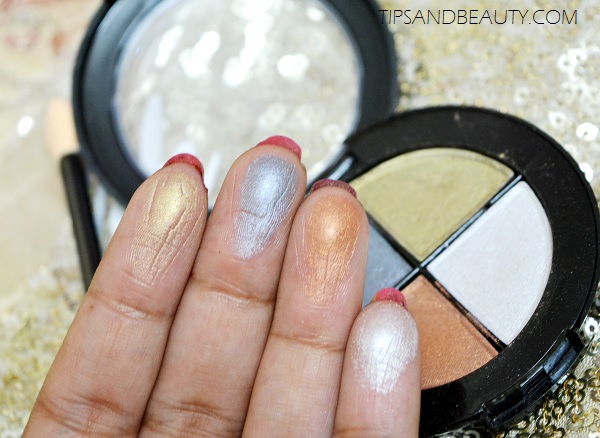 Experience with Blue Heaven Eye Magic Eye shadow
The eye shadow is enclosed in a black carton box with a plastic pan inside. The plastic is with a transparent lid but the plastic is not of high quality but this cheap light plastic which does not look that nice. The pan is divided into 4 little quarters which has 4 different eye shadow colors. The eye shadow colors are satiny and shimmery. The 4 four colors are as follow:
1. A blue grey-ish color with pearly shimmery texture. This color can be used for the night time makeup with black and grey, blue navy dresses. The color is very pretty and easy to blend with.
2. A pale gold eye shadow color which is appropriate as a brow highlighter. This can also be used as an everyday eyelid color. Such colors are very versatile and it can be used for several things related to eye makeup like for the inner corner highlighting.
3. A pearly shimmery white: This color too is a versatile color that can be used for multiple things like an inner corner highlighters.
4. Medium gold eye shadow color: It's a color which can be used with Indian wedding or traditional clothes. Like your lehengas, suits, sarees etc. I liked this color too. The color is really warm enough for the dusky skinned complexion and even for medium olive skin colors.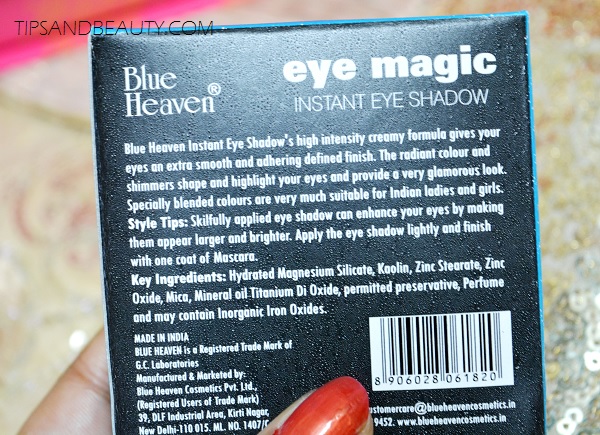 The shades are shimmery and pearly with satiny texture hence I have noticed that they can be even applied with your fingers. There is a small applicator too, the applicator is too tiny can be used for the eye shadow application but I am not used to them as I have my makeup brushes with which I apply my eye makeup.
They have mentioned the key ingredients which I find that they have done good as many big brands won't even share the ingredients list but considering such an inexpensive brand is mentioning ingredients then this is good.
The staying span of these eye shadow colors are decent as when I used them without the eye primers, they stayed for 3-5 hours but when primers are used they can last on the eyelids all day long. But they do not crease much. The good thing is that they will not fade in patches but the fading is even.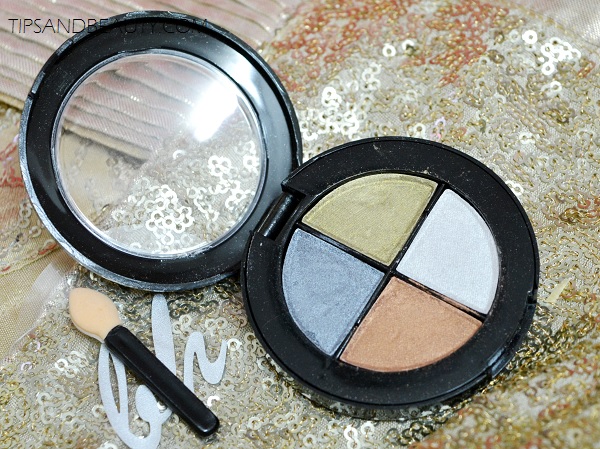 I am using the gold and pearly white shadow a lot since they are versatile and I have sued them as the single lip color and for brow bone. This Blue Heaven Eye Magic Eye shadow is very inexpensive for 125 rupees only and in that amount you get 4 different eye shadow colors. The shades are also very useful like they can be used every now and them unlike some of the shades which you will use occasionally only.
Pros of Blue Heaven Eye Magic Eye shadow
The packaging is decent though not good but for the price we will call it decent only.

Colors are good and for everyday use

You can apply them with fingers or with eye shadow applicator brush

The shads are shimmery and very satiny which is why they can be applied very easily

Colors are easy to blend.

These are pearly satiny textured colors which do not have much fall out.
Cons of Blue Heaven Eye Magic Eye shadow
The shades are all pearly shiny and not matte

Eye shadow applicator is tiny and of no use
Rating for Blue Heaven Eye Magic Eye shadow: 3.5 out of 5
Blue Heaven Eye Magic Eye shadow is a quad with 4 different colors. These have 2 shades which are pearly white and a pale gold which are universal eye shadow colors and will look good on many Indian skin complexions.The eye shadows last decently and application of these is also mess free. I like like that I can apply them with my finger as well like the gold and pearly white eye shadow.