Blue Heaven Mascara Review, Price and Details: Hi everyone!! This is my first Blue Heaven product review.  I shared my Blue Heaven cosmetics haul recently and promised that I will be doing reviews very soon, so here I am dearies with the Blue Heaven mascara review. 🙂 This is a waterproof, smudge proof and conditioning mascara as claimed by the brand. I like using mascara as they make my lashed look thicker and longer so, I this Blue Heaven mascara really good for the money. Let's find out.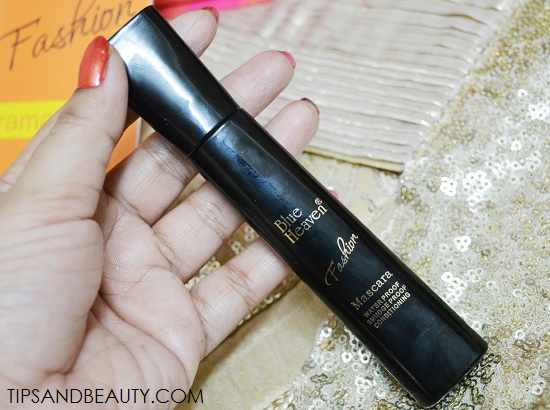 Price: Blue Heaven mascara is priced at 125 rupees.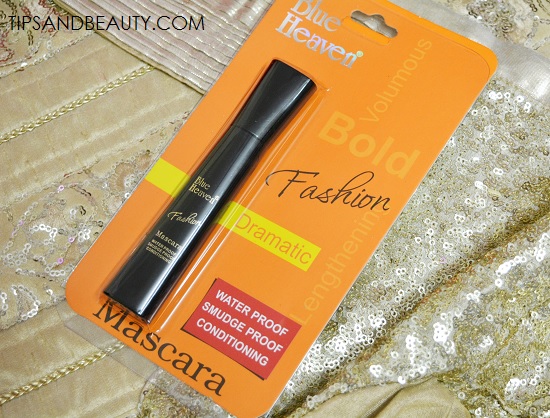 Experience with Blue Heaven Mascara and Review
The mascara comes in a beautiful glossy black packaging which is a flattened tube. I like it so much. This looks so pretty. What do you say girls?
The mascara is very thin in consistency and is able to coat the lashes nicely but what I noticed is that it is not water proof, not smudge proof and takes lots of time to get dry yes, It feels like as if I am using a liquid eyeliner with a  mascara wand. This is good with the conditioning effects but I also feel that this take so much time to get completely dry which is not good for a person like me who in a rush while getting ready.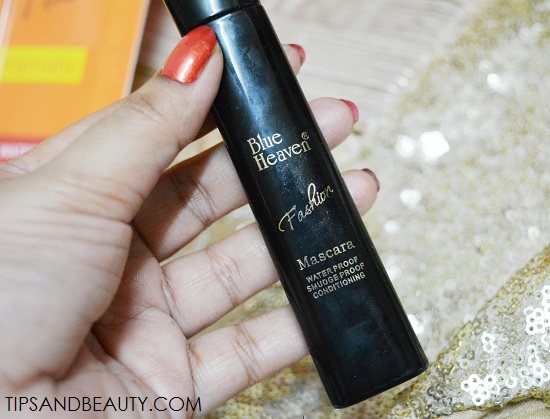 The color is jet black and is very dark. I liked that but it is not waterproof, you cry or get sweaty and this will get over the eyelids. I think it's a decent mascara however, I will also advise you to tell friend that Maybelline hyper curl mascara is better so, add some 100 rupees more and buy that. That will stay a lot longer and gets dry very fast. Moreover that will hold the curls nicely.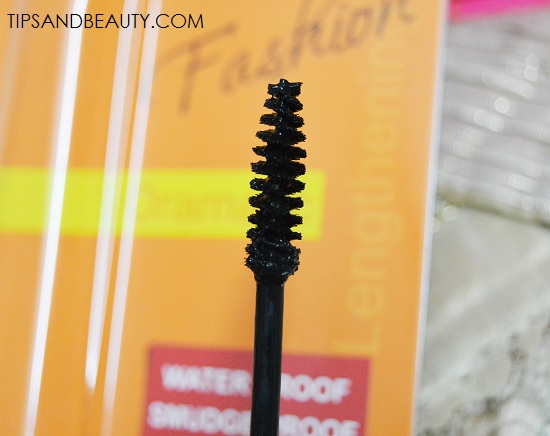 This does not mean it is a bad product but the things that I like from my mascara is not in there. I can use it as a first cost mascara and then top it up with my Maybelline or even Avon Mascara. If you wish to get a budget and cheap mascara then do try it.
Rating: 3.5 out of 5
Blue Heaven Mascara is a decent mascara though not the best. It takes time to get dry and is not waterproof. You can try it but I will advice you to try the Maybelline one.