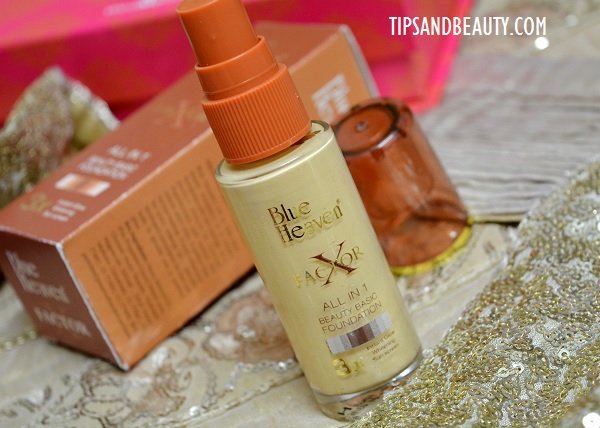 Blue Heaven X Factor Foundation Review. Hi girls!! In this post, I am going to talk about this Blue Heaven X Factor Foundation which is as cheap as 125 rupees. This is one of the most affordable foundations that we have, but is it worth it, for that you have to check out this Blue Heaven X Factor Foundation review. I got this few months ago and have used this few times. I will share my views on how I found this Blue Heaven foundation. I don't know but I think that there are very limited shades for this foundation. 
Price of Blue Heaven X Factor Foundation: 125 rupees for a bottle of 30 ml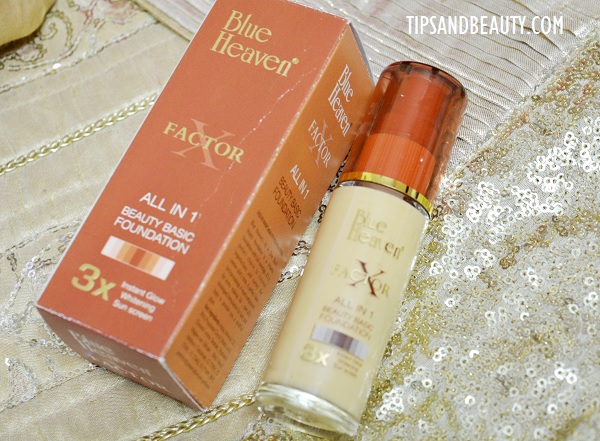 Experience and thoughts on Blue Heaven X Factor Foundation
Blue Heaven X Factor Foundation comes in a light brown cardboard on the outer pack and inside we see this bottle. The bottle is made up of glass and has a pump dispenser. I do not know why, But I like pump packaging a lot for foundations at least. But the packaging should be transparent. Not like those Olay Night creams where you can't even see how much the product is left inside. The glass bottle with a pump is a good pack according to me. The pump works well and squirts out a good amount. It's not like you need little bit and it oozes out too much of the product which can eventually lead to wastage time and again. So, in that department too, this is suitable and made nicely. So, enough on the packaging, let's move on to the actual product.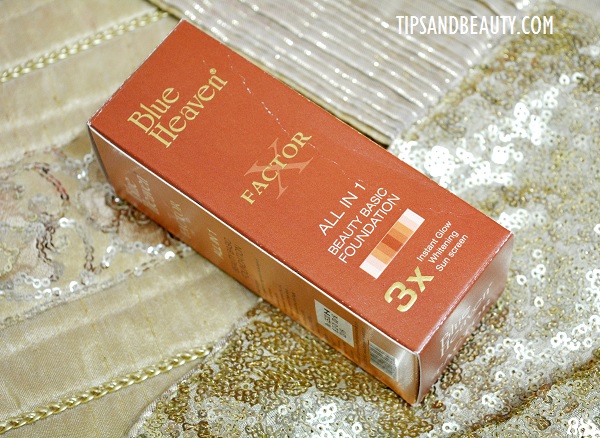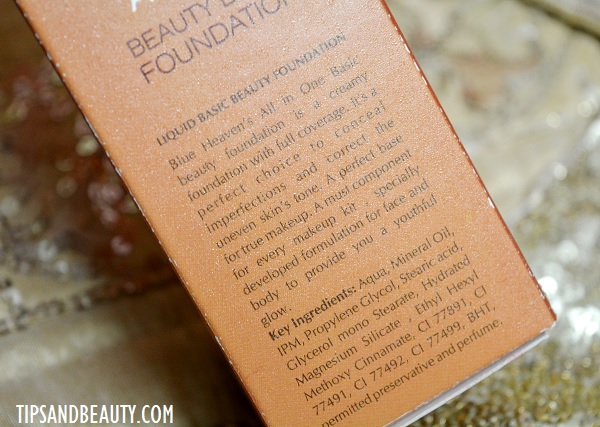 Texture:
The foundation is cream and has a texture which reminds me of the Oriflame The One foundation. It is not powdery, satiny etc. Just plain creamy thick foundation, that needs to be dotted all over the face and blended. I can also use a foundation brush to apply this Blue heaven foundation all over my face. It is essential to apply the foundation well.
While I am using this or applying, I should say, this gets blended really nicely. I mean there are no tiny lumps or granules but the application is more like a skin cream and hassle free. After all, who wants a messy application especially when you are getting late or don't have much time.
Best Maybelline Foundations Available in India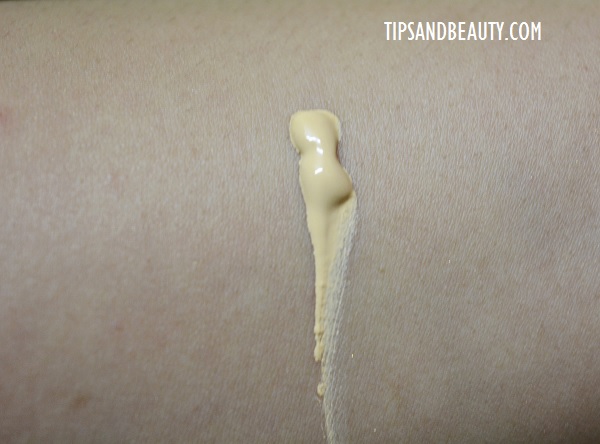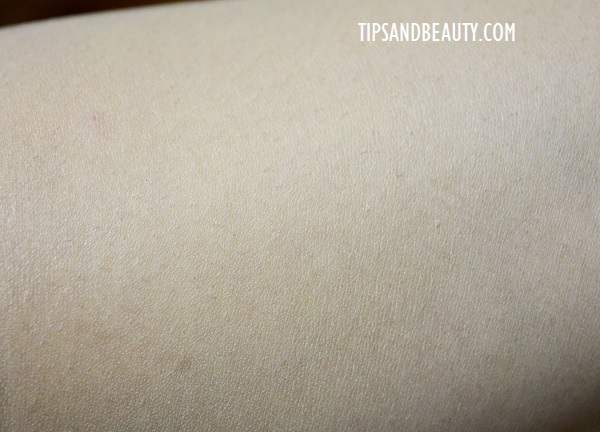 Results:
The foundation gets blended well and gives a dewy finish. I am not saying matte because it does not give that rather the skin is slightly dewy. So, it is good for my oily to combination skin. Yes, it does but only when I use a compact after using this. After few hours when the sebum start to come up on my face then too the foundation looks more dewy or greasy, have to either use some blotting sheets or a compact again. In short, I like the foundation but I guess this can be more appropriate for the winters.  During winters when the weather itself is a bit dry and very cold. Then the skin also gets dry. Even the people like us who have oily skin can notice lesser oils on the face. So, for winters, it can work well for us. Therefore, for dry skin it can be used anytime all around the year.
Best Foundation for Indian Bridal Makeup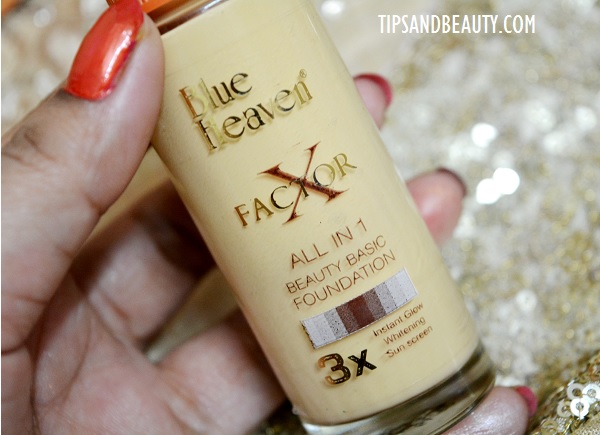 The coverage of the foundation is between sheer to medium. It can hide those tiny marks, blemishes and acne  spots that you have on the face but do not expect much from this. By the way this looks really natural on the skin. On the downside, do you know that this has only limited colors like 2-or 3 may be. The worse is that they do not have appropriate color for dark dusky skin. Not fair at all, it mean only fair skinned girls can use foundation and makeup or afford to apply makeup. How unfair!!
Best Lakme Foundation In India
Okay, not getting in there now let's know the pros and cons now.
Pros of Blue Heaven X Factor Foundation
Pump packaging is very hygienic and extremely easy to use
Texture is light and creamy
Application is hassle free and non messy
Applied and blended on the skin nicely
Seamless application
Very inexpensive
Budget product
Sheer to medium coverage
Suitable for all skin types
Cons of Blue Heaven X Factor Foundation
Limited shades available and I could not find the shades for the dark skinned girls
It is not water proof or sweat resistant
staying span is not good in summers when you are likely to sweat and when the season is humid
Rating: 4 out of 5
Overall Blue Heaven X Factor Foundation is a very affordable inexpensive foundation for girls on budget who would like to get a better skin. It hides the blemishes decently and gives a matte dewy finish. For very oily skin, apply some compact and for dry skin the foundation will work well.
Have you tried this Blue Heaven X Factor Foundation? How did you like the review?