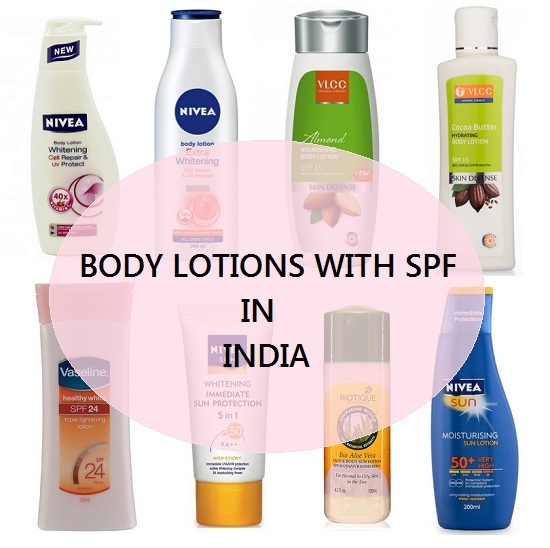 Body Lotions with SPF for Summers in India for different Skin Types
Body Lotions in India with SPF. In summers we dread the sun damage, skin darkening and sun tanning. This is why we use sunscreens but that will be great if the body lotion has UV protection and SPF. Finding and searching for body lotions with SPF can be time consuming. Thus, we have compiled a list of body lotions with SPF that are available easily in India. Body lotions which have got the SPF will help to protect the skin in summers and further protects the skin from getting darker. SPF not only prevents the UV damage but also gives protection against the darkening of skin.In India  a lot of us would wish to get a fairer skin and to protect the fairness. therefore, when you use a sunscreen body lotion then one step is secured to protect the fairness of your skin. 
8 Best Body Lotions with SPF Available in India with Reviews

Here is the list of all the body lotions, that we think are loaded with good amount of SPF to make the skin UV damage free. Yes, the SPF is great for all round the year to make the skin get the adequate protection from UV rays.
1. Nivea Moisturizing Sun body Lotion with SPF 50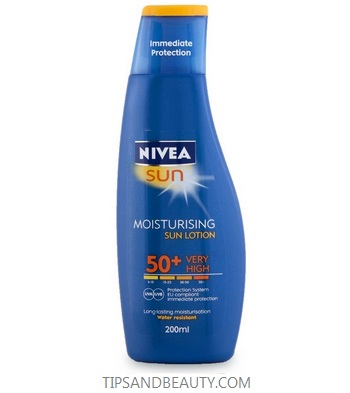 I tried this body lotion with SPF 50 and must say it was great. It was not greasy and yet moisturized the skin. This has Vitamin E which hydrates and protects the skin. This sunscreen is also water resistant which makes it a good option to be used when going into pool. I like it for oily to normal skin.

Price:
This is for 310 Rupees for 75 ml.
Best Nivea body lotions in India
2. Biotique Aloe Vera Face & Body Sun Lotion SPF 30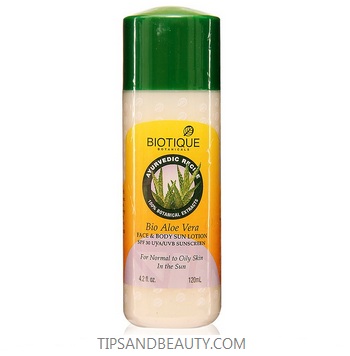 This sun lotion contains natural ingredients like Ghritkumari (Aloevera), Chandan (Sandalwood), Surajmukhi (Helianthus annuus), Kusumbhi (Cartamus tinctorius) and few others with a cream base. It is body lotion with SPF 30 for face and body. It shields the skin against the harmful UVA/UVB rays which darkens and damages the skin. Hence protects the skin from premature skin aging, darkening and wrinkles and tanning protection.
Price:
This is for 199 rupees.
3. Vaseline Healthy White SPF 24 Triple Lightening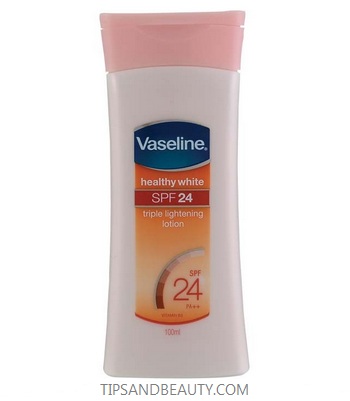 This Vaseline whitening body lotion with the spf 24 is for 255 rupees for 300 ml. The key ingredient is aloe vera which soothes the skin and this body milk also contains the power of Vitamin B 3, yoghurt and other herbal ingredients to whiten the skin. It moisturizes, reduces pigmentation and even out the skin tone apart from giving sun protection with its SPF 24. Do read more about the best body lotions for summers in India.
Price:
255 rupees for 300 ml.
4. Nivea Extra Whitening Cell Repair Body Lotion with Vitamin C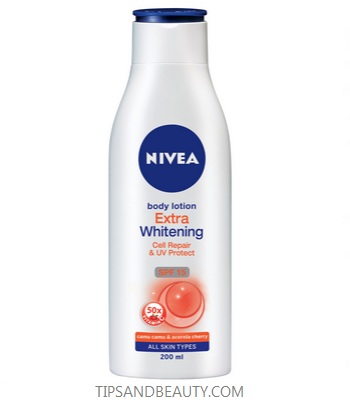 This Nivea cell repair body lotion has SPF 15 and vitamin C. Other than that this nourishing body lotion is good for summers and has camu and acerola extracts. It spreads nicely and doesn't make the skin extremely greasy or oily. Vitamin C helps to lighten the skin and to make skin smoother. For the dry skin, this may not be the best one.
Price:
75 ml for 90 rupees for the mini pack while the bigger 400 ml pack is for 375 rupees.
5. VLCC Cocoa Butter Hydration Body Lotion with SPF 15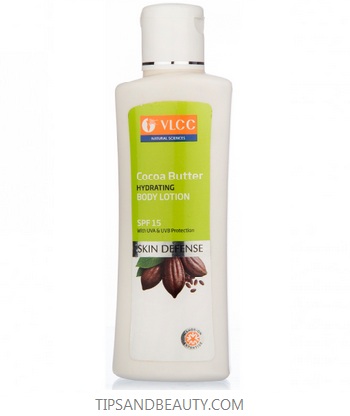 This VLCC cocoa butter enriched body lotion is meant for the dry skin as it gives intense hydration. Other than the cocoa butter, it has aloe vera, olive oil, wheat germ oil, shea butter for further moisturization of dry skin. SPF 15 in this body lotion help to prevent skin darkening, dullness and skin cell aging. These natural ingredients are rich in antioxidants too hence you get good skin with smoothness. The power of the skin healing ingredients will be able to cure the dry patches on the skin. Shea butter will also cure the flakes that are common in winters.
Price:
175 rupees for 200 ml.
6. VLCC Almond Nourishing Body Lotion with SPF 15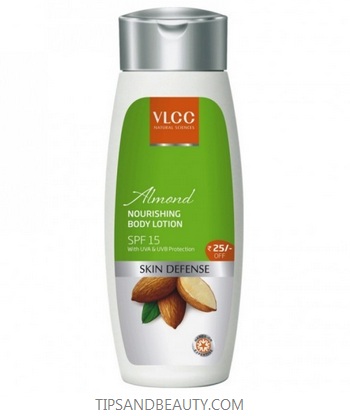 VLCC Almond Body lotion is a non sticky, non oily face and body lotion with Sun protection 15 which gives a youthful moisturized skin. The pure along oil in it helps to deeply nourish the skin and gives anti aging protection as well. The texture is light and this is extremely light which gets into the skin quickly.
Price:
This is for 85 rupees for 100 ml.
7. Nivea Whitening Cell Repair Body Lotion with UV protection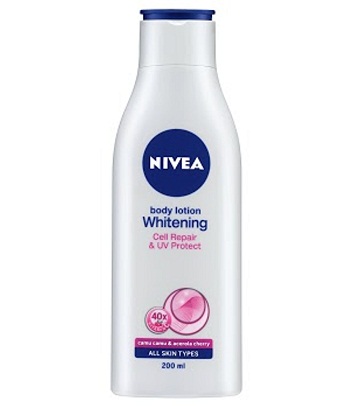 This is a whitening body lotion in India which enhances the cell renewal rate and also provides the UV protection. Moreover, this is suitable for all the skin types and can also be used at night.
Price:
125 rupees for 75 ml.
These were the best body lotions with SPF that you can try in summers and winters during the day time, to keep the skin free from sun tanning and UV damage. Applying body lotions will serve two purposes, firstly, it will heal the skin dryness and secondly protects the skin from UV rays. Have you tried any of these lotions? If yes, don't forget to tell us your views!