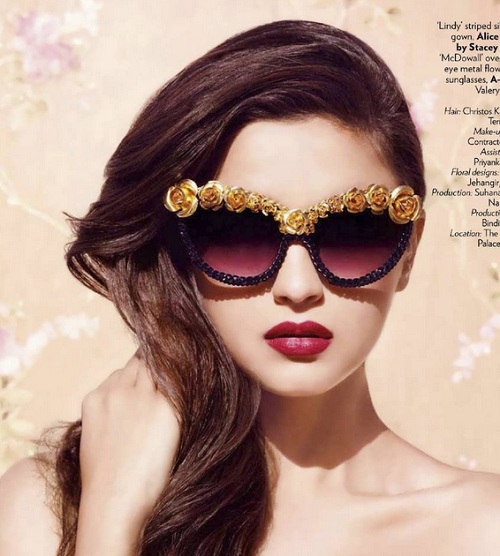 Bollywood Actresses in Sunglasses
Sunglasses help protect your eye from the sun's harmful rays. And of course they do add a style and coolness to the personality and the outfit. We have earlier seen that the sunglasses should be as per the face shapes though you may try different style of sunglasses with different outfits. One can try with different frames. Frame and the lens of the sunglasses play an important role. The lens can be the typical black or grayish or red, orange etc. Sunglasses are used in summers so they are not just for the sun protection but also to keep yourself in style. Runways are the first place where new fashion trends are launched but trends and styles get popular when Bollywood actors and actresses flaunt them. Sunglasses are also seen by celebrities in their airport look. To avoid paparazzi too, sunglasses play a role for Bollywood, but for common people as well, we don sunglasses to stay in style and to avoid UV rays. 
Bollywood Actresses in Sunglasses
We have often seen our Bollywood actresses in stylish sunglasses which becomes an instant hit. So, we have compiled a list and images of the actresses sporting sunglasses. Let's  see the list and get some inspiration. Right?
1. Deepika Padukone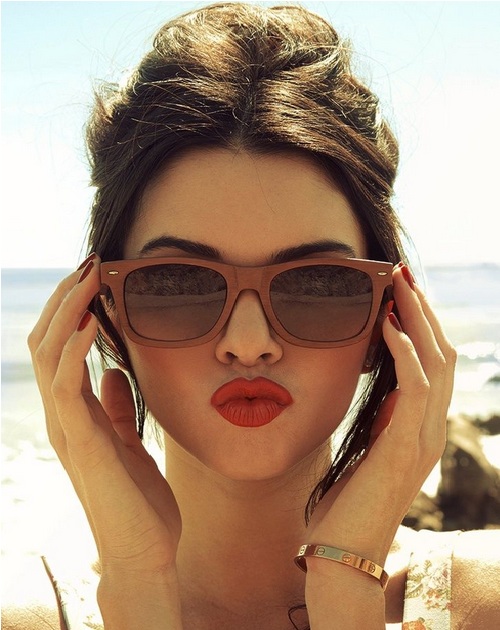 Deepika looks chic in this brownish maroon framed wayfarers which actually matches slightly with her brick red lip color. Such pairs look good for a nice beach dress. You too can try such sunglasses for beaches or even when you are heading for a casual day out. The frames can differ in size and colors since these are available in so many styles. They are not very complicated or bold but just can be used for everyday.
2. Soha Ali Khan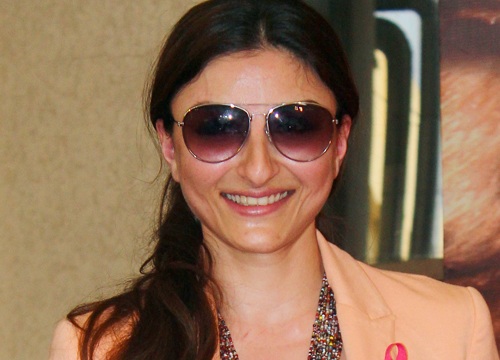 Soha Ali Khan is seen in these over sized aviators in metallic frame. Aviators are classy and looks good when you have let your hair loose and sported a bold lip color. They look great on oval and heart shaped face though round faced women can try these too.
3. Priyanka Chopra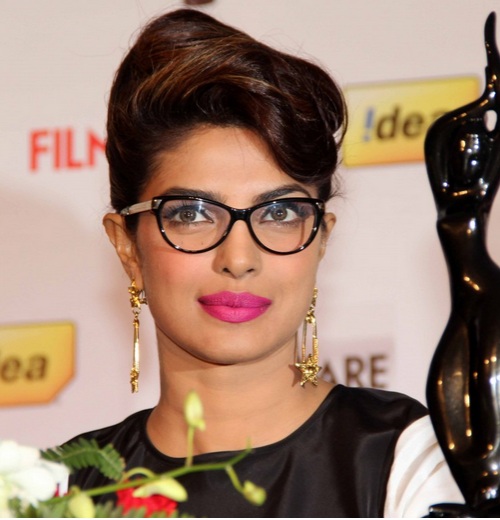 This is one of our favorite pair of sunglasses that Priyanka Chopra has sported. These black and white cat eye glasses make her look very stylish without making her look like a nerd. We think a pair like this is a must have for this year at least. Cat eye frames in bold colors are the hot favorite of the season and can make your nerdy look transform easily into a classy and stylish.
4. Huma Qureshi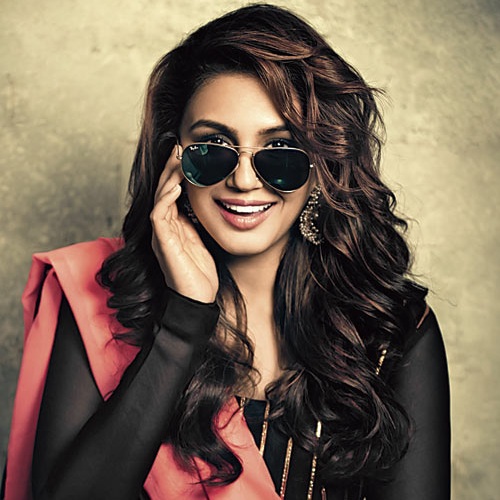 Huma Qureshi in these back aviators looks good. They are also sported by sunny Leone in a lot of movies where she too looked amazing in these.
5. Kareena Kapoor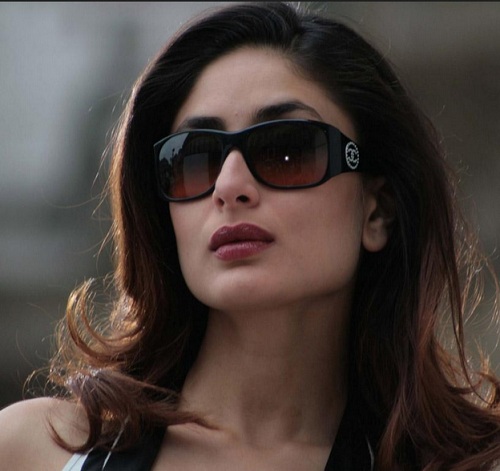 Kareena Kapoor looks uber cool in this slightly over sized square-ish frame. Kareena have sported these square frame with such ease otherwise a lot of square face women will say No to the square frames. But in the year 2000, these were very much in trend.
6. Alia Bhatt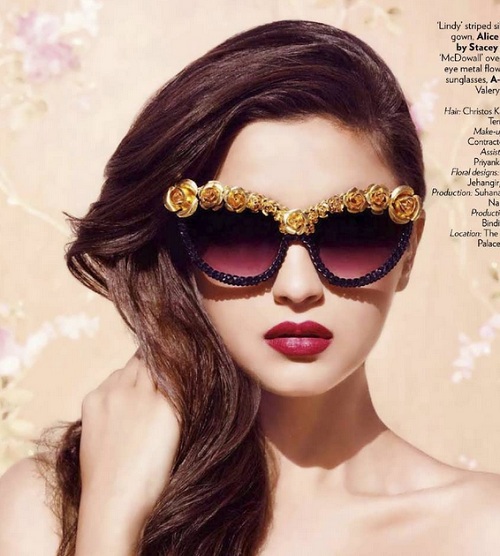 Alia Bhatt rocks in these ultra fashionable cat eye pair with purple lens. The golden roses are nice but a similar pair minus the roses would be good to show your quirky side. These sunglasses are not for everyday but they can be a statement piece of accessory which can be worn for a nice beach day.
7. Preity Zinta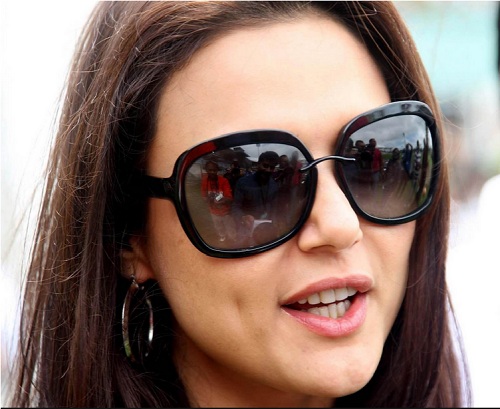 We loved Preity Zinta's square frame here which goes well with her face cut. On a casual day out, one can try such a pair. These are great for everyday use when you are going for a lunch break, shopping, mall hangout etc. We loved this pair and would recommend that you should have at least one of these pair of sunglasses.
8. Shilpa Shetty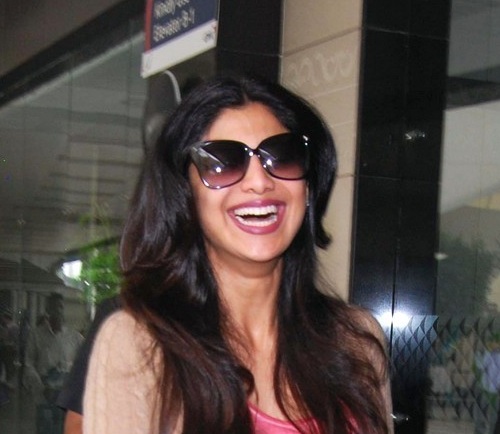 Shilpa shetty over sized square frames are also good for a causal days. These are the basic ones that even mature women can try while going for shopping or for lunch may be. The pair looks good on most of the women but if you already have a small face then you should try something else.
9. Jacqeline Fernandes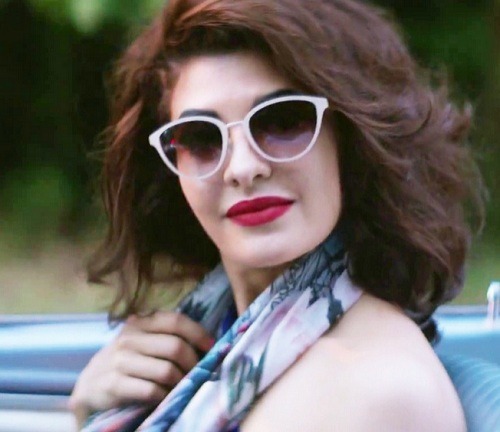 The white framed cat eyed sunglasses that Jacqueline wore is a stunning pair for beach, day out or for a long drive. Gorgeous pair!! We would recommend that if you wish to be extra stylish then a cat eye is a must have piece in your accessories section. 
10. Urvashi Rautela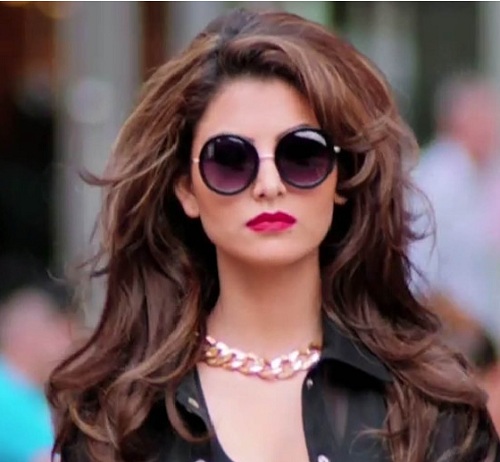 Who said round frames have been outdated. They are back with a bang! Urvashi sported this round framed sunglasses with purple lens and looked stunning. Think again about round frames, they can be a style statement this summer. Even men are trying such sunglasses. 
So, these were the sunglasses inspirations for women who like to stay in trend and be stylish. Have you tried any of these? Which is your favorite type of sunglasses, do share with us?
How to do makeup with Golden Dress