Braided hairstyles
Braided hairstyles have been here since long and women have worn the braided hairstyle since ages. It is one of the styles that can never go out of trend. Whether one is going for office, Gym, school, wedding parties, night clubs or anywhere, the braided hairstyles are for you.
Even for going to a wedding or party a braided hairstyle can be made and it depends whether one would like to add some embellishments or hair clips or jewelery to make the braided hairstyle party perfect. Depending on the hair type and the length different braided hairstyles can be made.
Different Types of Braids
Let's take a look at the different types of braided hairstyles for women. The braiding technique can differ and that create different styles and patterns.
Classic 3 strand braid:
The classic 3 strand braid is very simple to make and almost all of us have made it. It is the simplest braiding style that exists.
Dutch braid:
The braiding technique involves the Classic braid except for the fact that you have to divide the hair into three sections and then add section of hair down or across the head. This is actually a braiding technique where the hair is added under each strand as we go braiding down or across.
French braid:
French braid is yet another technique where in the hair is divided two three sections and as you go across or around, you add one section from both the sides and flip it over the other section. So it is actually alternate to the Dutch braid where the sections would go and each other.
Fishtail braid:
The braiding technique is very popular but it is a bit time consuming. For this, the hair is divided into two sections and small pieces are taken from both the sides alternately and are layered in the centre. Hence, this creates thin sections and gives a very patterned and symmetrical looking style. This is ideal for thin hair to give them lush or volume.
Rope braid:
The rope braid is very easy to make and it's just that you have to tie them tightly to keep them in place. For rope braid, you don't need the Classic three stands but only two strands of hair. You have to twist them in the opposite sections, this way you keep twisting the two ends of the hair together till you reach that end. To keep the Rope braid in place you need to create the sufficient amount of tension by twisting one hair and clockwise and the other in counterclockwise manner so that they stay in place.
Box braid:
Box braid is a braiding technique that involves tightly knit or braided pattern. Box braid is seen a lot in the Afro textured hair. While the box braids may take a lot of time, butonce you make them they would last for several weeks.
Ladder braid
Ladder braid is also a new technique that can be done in multiple different ways. Here the three strands are taken and they are braided with the other three strands and then the second braiding technique involves the hair wrapping method.
Lattice braid
Lattice braiding technique involves multiple strengths and they can go in any direction like the horizontal or vertical direction to create woven kind of effect. Braiding technique is more like giving technique that you can do with 4 or more strands of hair.
Trendy and Latest Braid Hairstyles
1. Classic French braid style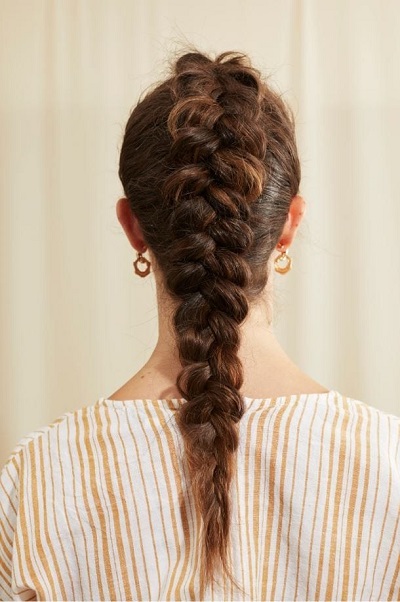 The French braiding pattern looks really amazing and the best part is that it has been loose pattern. Which is why, it gives the appearance of the regular heart shaped braids. This braid is also suitable for casual attire dresses.
2. Multiple braiding style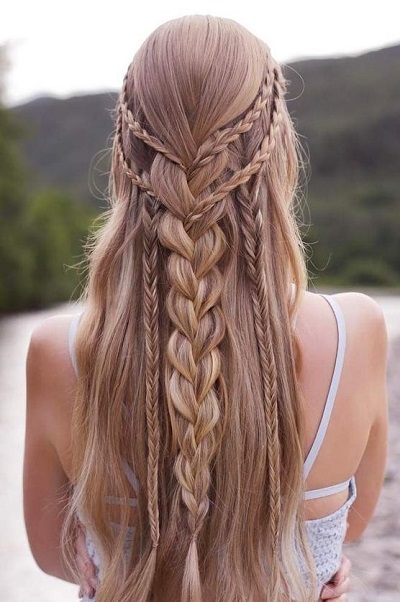 A single grid has been the centre and the thinner braids have been added to give a dimension. This building style is indeed a suitable style for the summers and for the dresses. To make this braid, it is very easy, you just have to make thin braids on both the sides and in the centre make the and include the other styles in this braid only.
3. Twisted fish style grading technique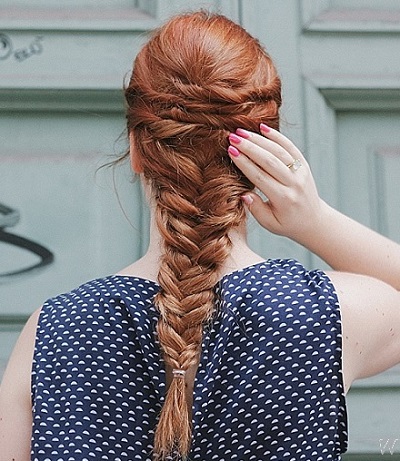 This braiding technique is the regular fish braid at the bottom, however for the top portion rope braid have been made to give it some more dimension. This is also a suitable braid that can be made at night and then it stays for 2 to 3 days.
4. Reverse braiding technique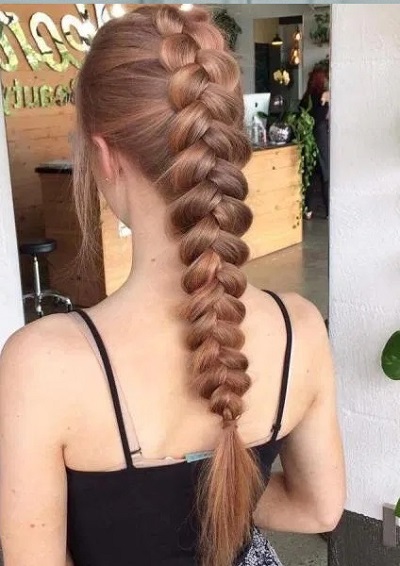 Reverse braiding technique is also getting popular because of the fact that it gives a little different look to the braid. In fact it is more like the reverse kind of braid. Hair strands are also pulled out to give it fluffier look.
5. Latest braiding style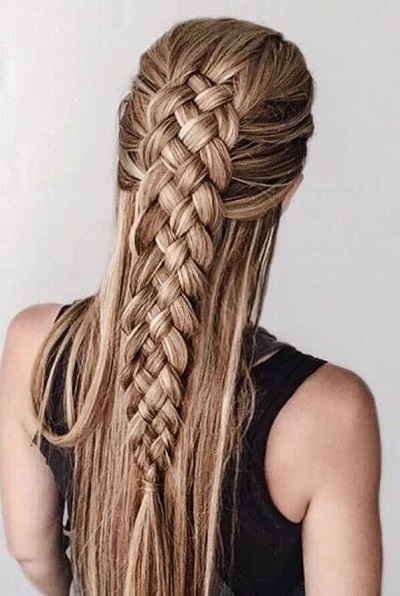 The braiding style looks really beautiful because strands of 4 or more have been used to create this nice style. The best part is that it starts from the back top part of the head and goes all the way down. Half of the hair has been left lose, that actually makes it more attractive. It is ideal for all those in the end ceremonies and also for your Western attire.
6. Stylish casual fishtail braiding style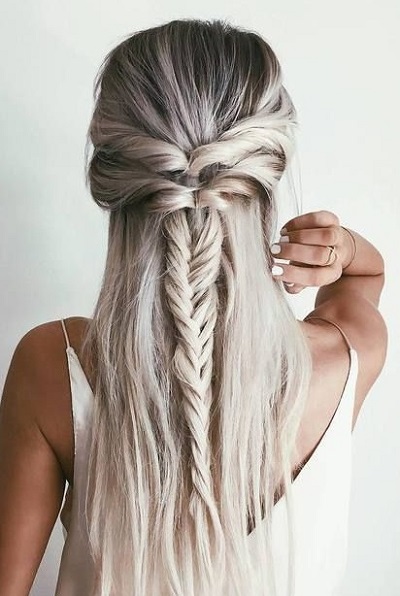 By creating the twisted hair strands on both the sides, fishtail braid is made. So, actually it is a blend of two different styles of braiding. It is a braiding style where in half of the hair has been left and the top half have been used to create the braiding.
7. Stylish short braiding style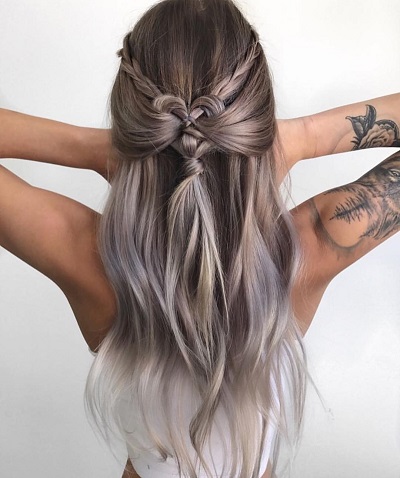 This is actually a twisted short braiding style that will really make that look half like up do look. They are ideal for occasion, where you are running out of the time and you want easy and simple hairstyle. This can easily be made party perfect by adding some hair clips for the embellished jewelery for hair.
8. Multiple braids with floral decoration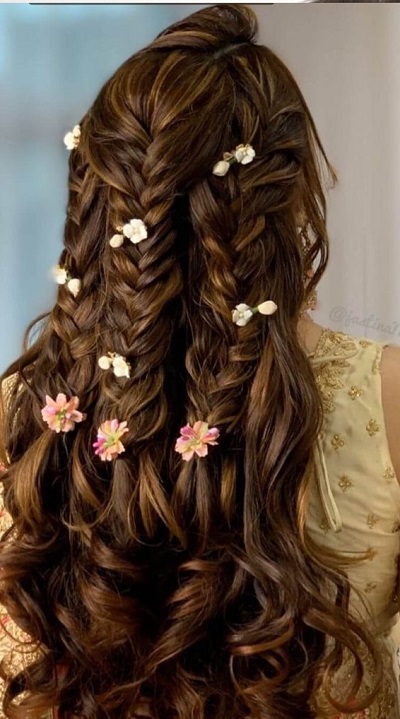 This braiding style has braiding has two braids on each side, so over all three braid have been made and they have been decorate with real flowers. To create this braiding hairstyle, first of all, you need to call the hair to give it more texture.
9. Twisted braid with floral charm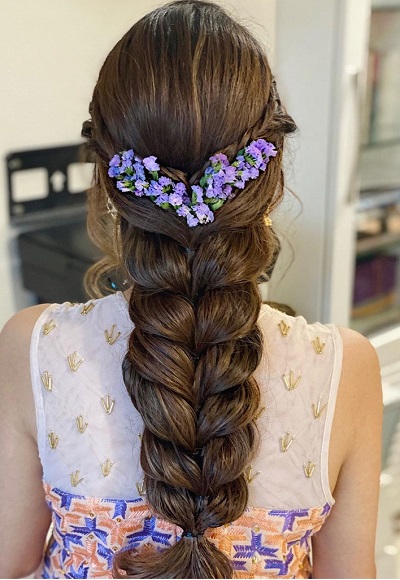 This braiding style is easy to create as you have to braid it symmetrically, like you do with the regular fishtail braid. The braid has been made beautiful by decorating with the blue flowers. It is a prom perfect and a braiding style for your Indian ethnic wear.
10. Side Half French Braid Style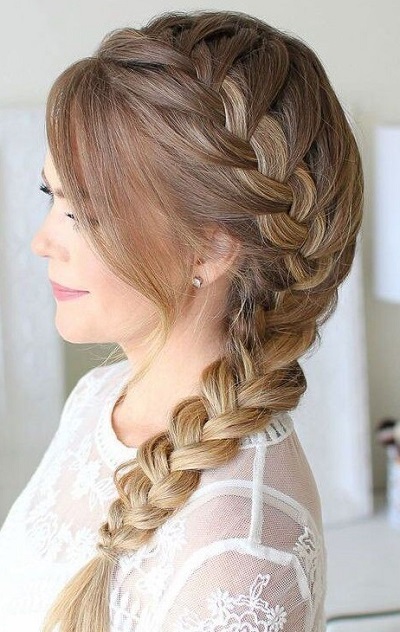 This braiding style is actually a half braid that is made on one of the sides and the braid actually comes on the side itself. The side braids which is blended with the French braid on the top part. This braiding technique is also really good and low maintenance. It stays for 2-3 days and in case you don't want your hairstyle to get bad, you can use a Silk pillow case.
11. Messy Fishtail Braid Style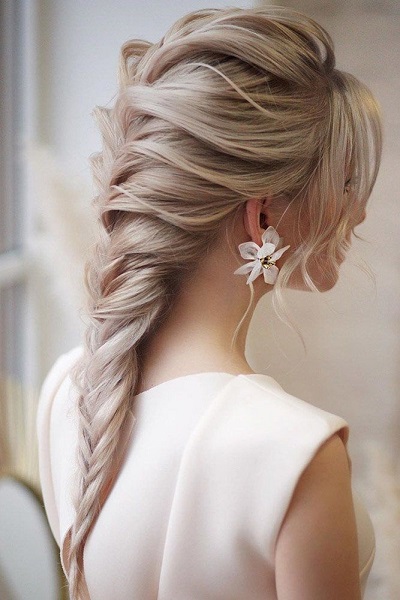 12. Loose Rope Braid With Embellishment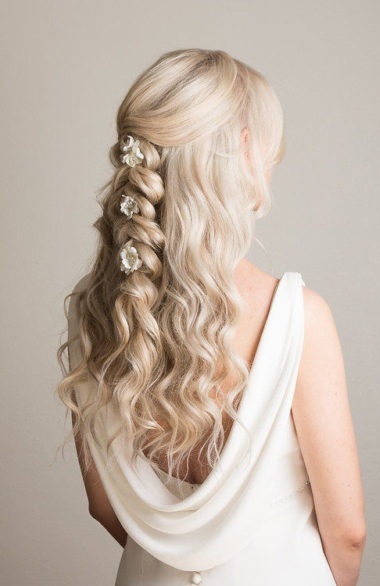 13. Double Side Braided Style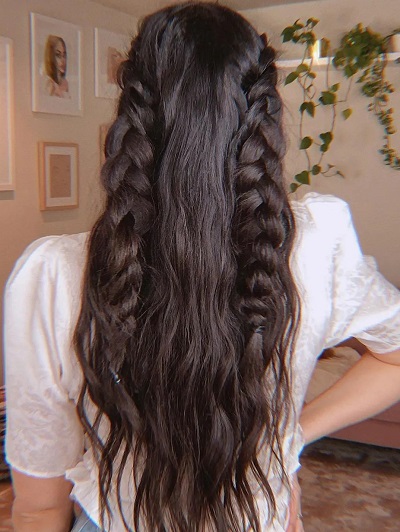 14. Side Dutch Braids Ponytail Style
15. Top Latest Braid With Ponytail
16. Perfect Waterfall Style Braiding Pattern
17. Reverse Braided Side Top Bun Style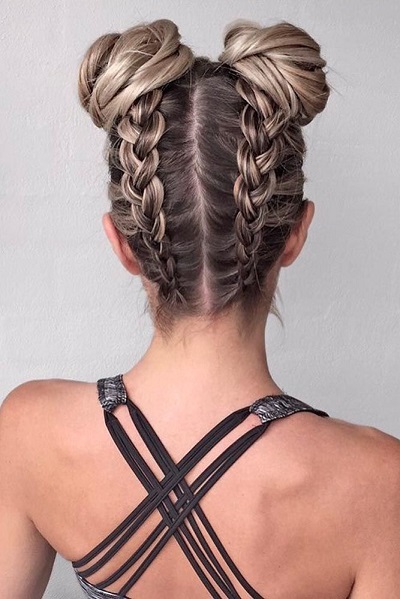 18. French and Water Fall Braided Style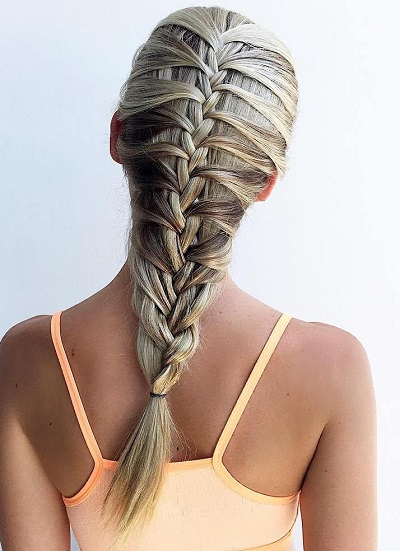 19. Both Side Touch Half Braided Style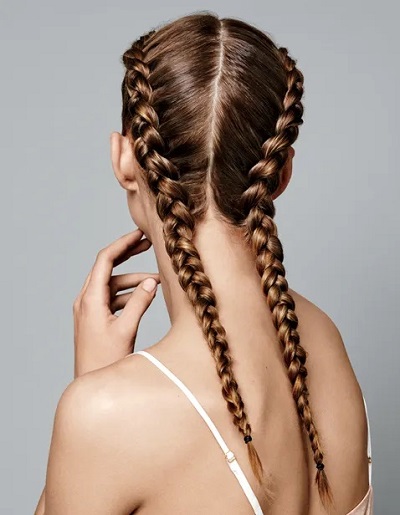 20. Side Heart-Shaped Braided Style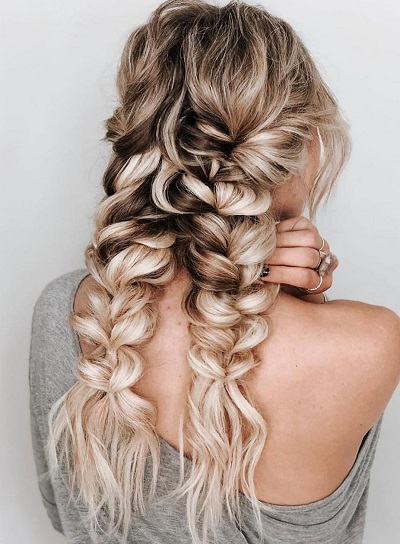 21. Milkmaid Braiding Ponytail Style
22. Heart Shaped Braiding Technique
23. Crown Inspired Fishtail Braid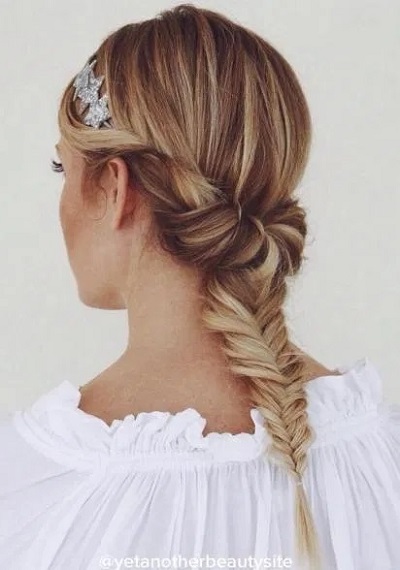 24. Braided Floral Bun Updo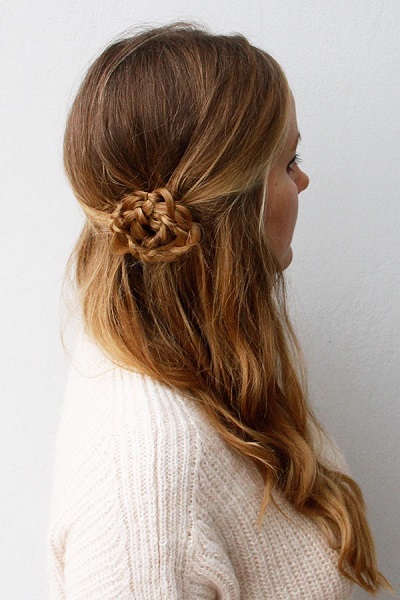 25. Rope Braided On Afro Textured Hair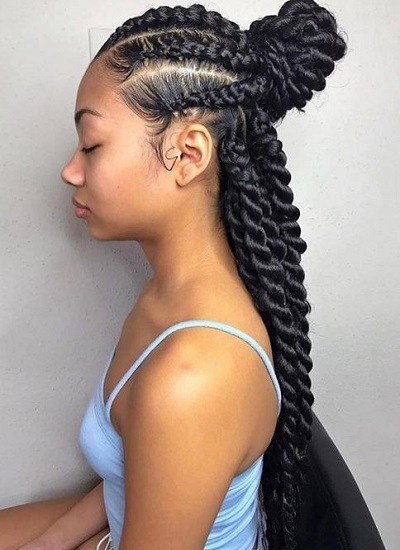 26. Thin Box Braided Style
27. Easy Twisted Braided Style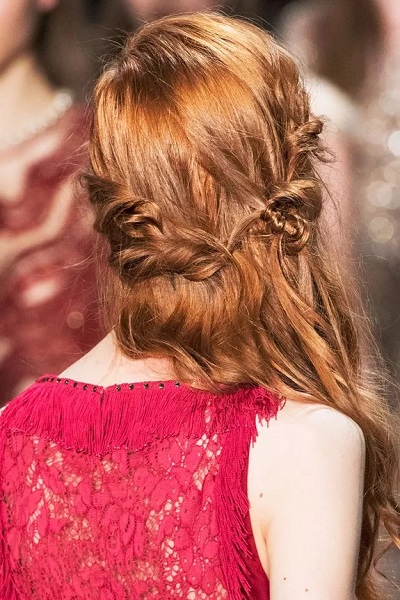 28. Braided Top Crown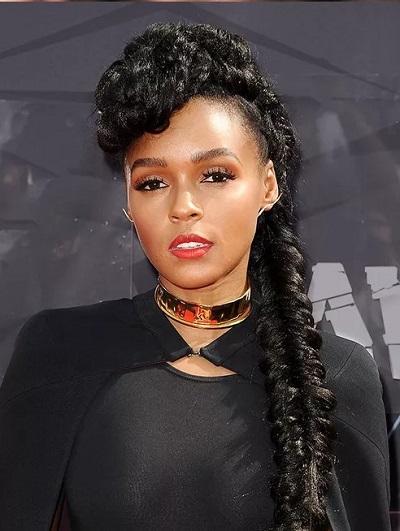 29. Dutch Braided Crown Style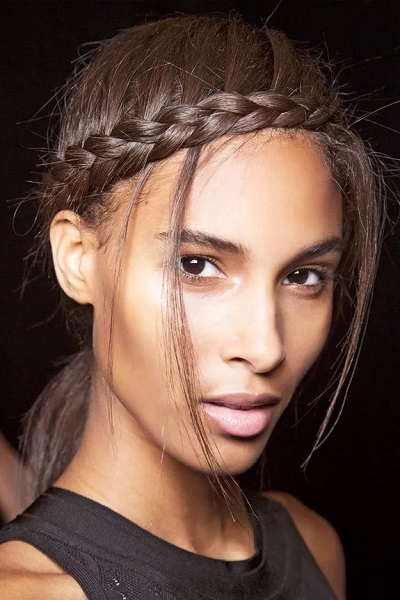 30. Peekaboo Effective Braid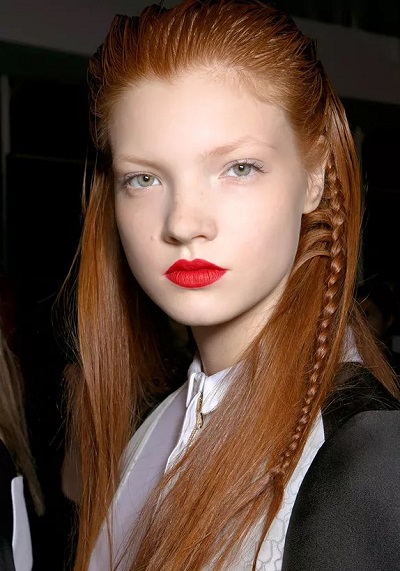 31. Side Fishtail Braid With Ribbon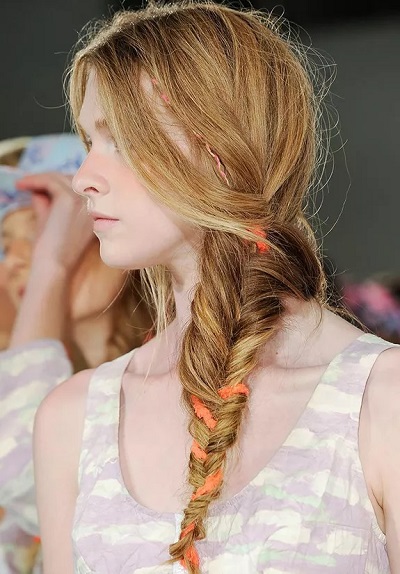 32. Braided Ponytail Style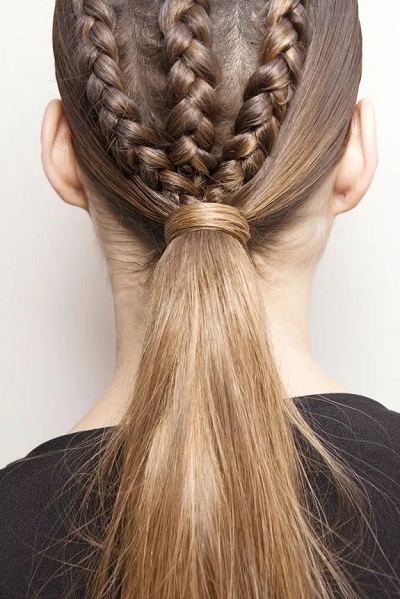 33. Regular Braid With French Pattern
34. Messy And Loose Braided Style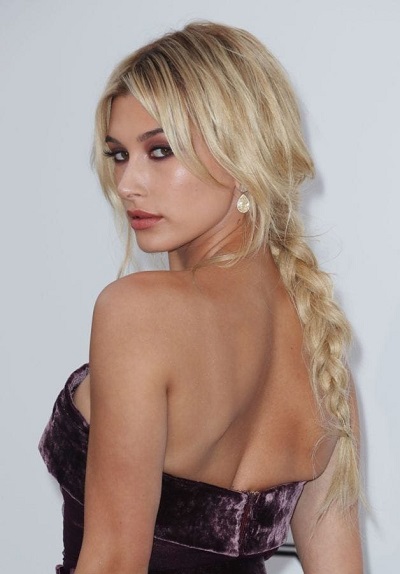 35. Scarf Braided Simple Style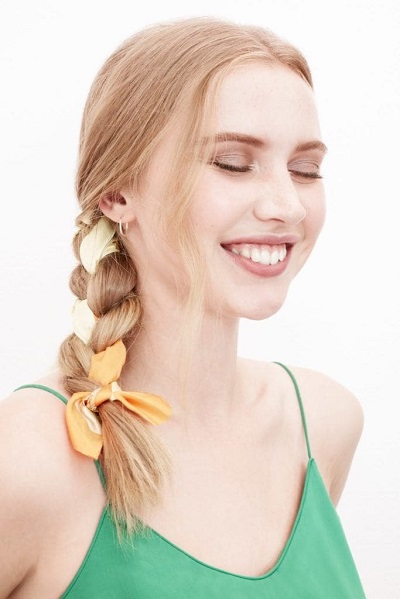 36. Heart Shaped Loose Messy Braiding Style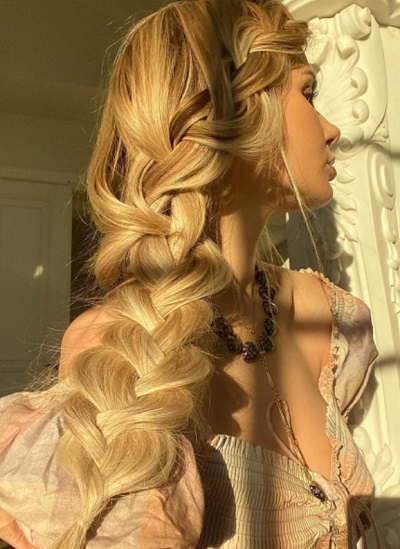 37. Jewelery Embellished Braided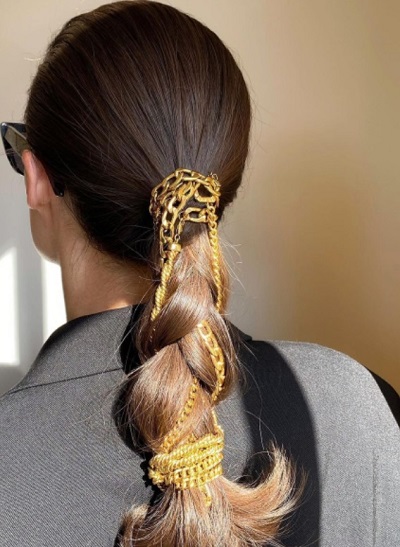 38. Simple Neat Braided Bun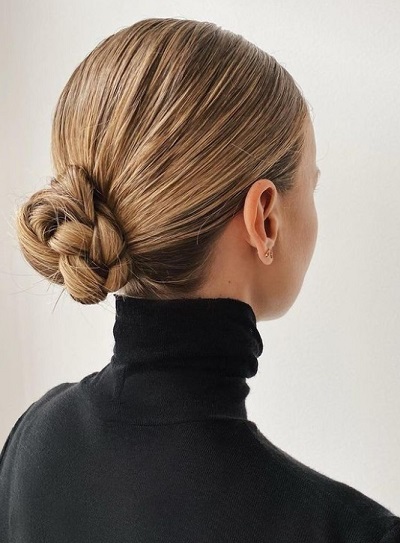 39. Pulled Out Strands Fishtail Braid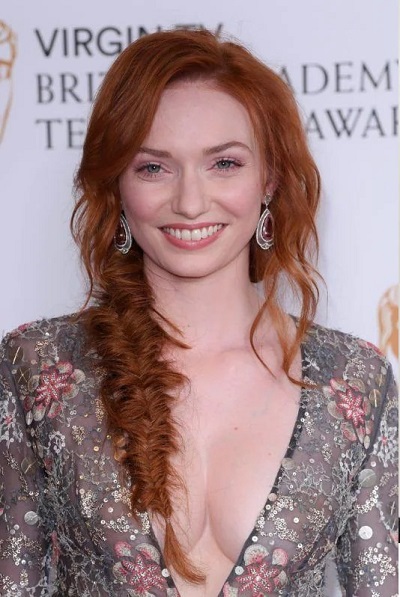 40. Half French Hairstyle Braid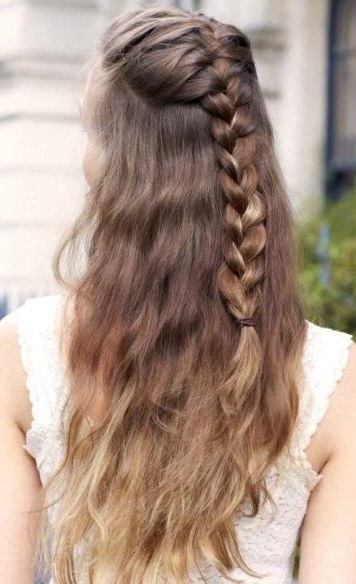 41. Crown Style Across Braid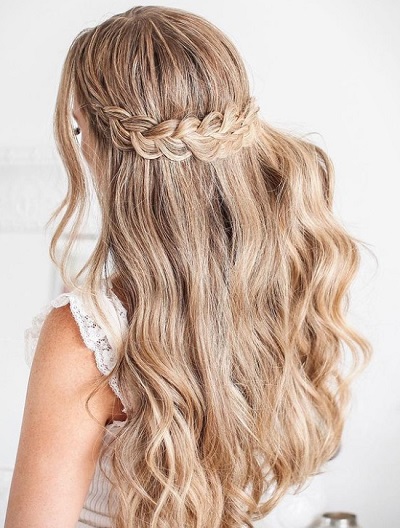 42. Tight Knit Rope Braid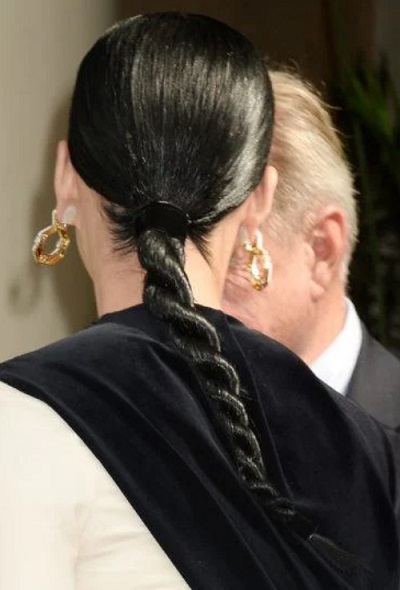 43. Top Knot Braided Bun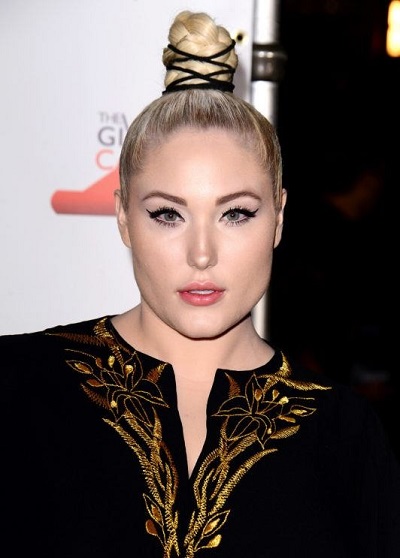 44. Side Thin Braided Layer
45. Braided Bang Style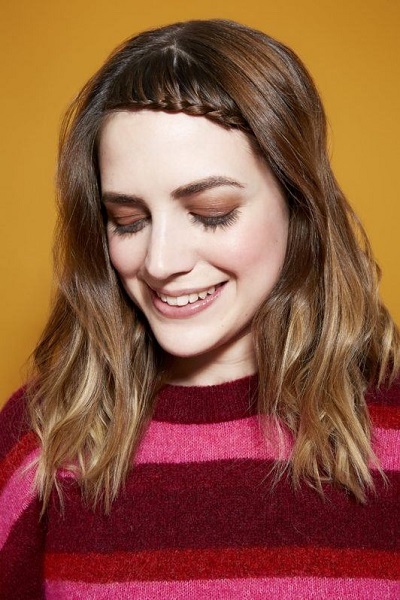 46. Knotted Braided Ponytail Style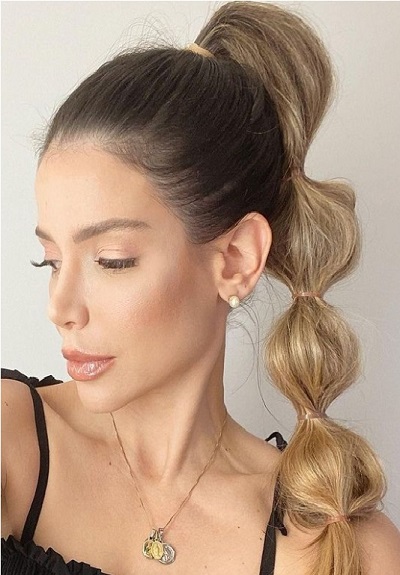 47. Waterfall Braid In Style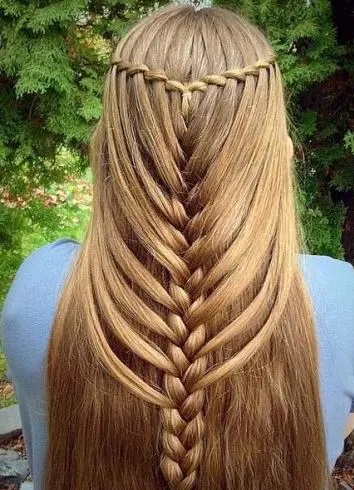 48. Double Layered Braided Style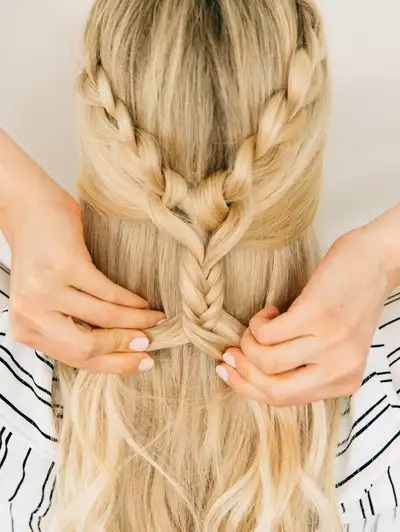 49. Side Afro Style Braiding Pattern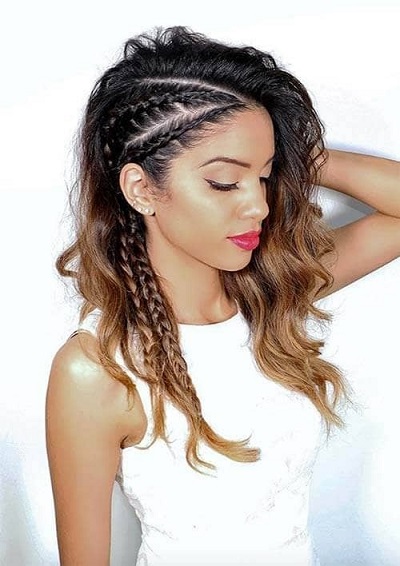 50. Ribbon Infused Braiding Style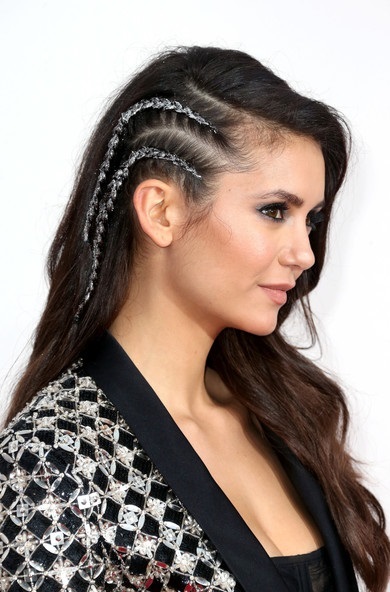 Braid Decorations Style:
To make a beautiful braid you can also decorate it, if you are not into the intricate styles of braiding. You can decorate or embellish your upgrade using a Ribbon, Scarf, hair jewelry or even the bobby pins that contain some beads or stones in them.
Using these hair accessories to braid your hair can actually make your braid look amazingly beautiful. Especially, when one is attending a party or wedding a braided hairstyle is really suitable even for the ethnic wear.