A wedding day is a momentous occasion that is filled with love, joy, and celebration. On this day, every bride wants to look and feel her best on this special day, and choosing the perfect hairstyle plays a significant role in achieving that dream bridal look. One timeless and versatile option that has captured the hearts of many brides is the braided wedding hairstyle. In this post, we'll explore the elegance and charm of braided wedding hairstyles, offering inspiration and guidance for brides-to-be.
Types of Bridal Braided Hair
A braided bridal hairstyle can be a beautiful and elegant choice for your special day. There are various braided hairstyles to consider, depending on your hair length, texture, and personal style. One of the most appealing aspects of braided wedding hairstyles is their versatility. They can be adapted to suit various hair types, lengths, and wedding themes, making them a delightful choice for every bride. Let's see some of the most enchanting braided wedding hairstyles.
Classic Braided Updo:
Create a classic updo by braiding a section of your hair and wrapping it into a bun. Add delicate flowers or decorative hairpins for a romantic touch.
Fishtail Braid:
A fishtail braid is intricate and looks stunning. You can wear it as a full braid or incorporate it into a half-up, half-down hairstyle.
Waterfall Braid:
The waterfall braid is a graceful choice that can be combined with loose curls or waves for a soft and romantic look.
Milkmaid Braids:
Milkmaid braids, also known as crown braids, encircle the top of your head and can be adorned with small flowers or jewels.
Braided Ponytail:
Gather your hair into a low or high ponytail and braid it for a modern and chic wedding hairstyle.
Boho-Inspired Braids:
Incorporate multiple braids into your hairstyle for a bohemian look. These can be loose and relaxed, adorned with flowers or beading.
Braided Half-Updo:
Combine braids with a half-up, half-down hairstyle. This offers the best of both worlds with some hair cascading down and braids framing your face.
French Braid or Dutch Braid:
A French braid or Dutch braid can add sophistication and texture to your wedding hairstyle. You can braid it along your hairline or down the back.
Braided Bun:
Create a bun with intricate braids wrapping around it for a polished and stylish look.
Braided Headband:
Incorporate a small braided headband into your hairstyle, keeping the rest of your hair flowing or in an updo.
Grecian Goddess Braids:
Channel your inner goddess with Greek-inspired braided hairstyles. Crown braids or headband braids paired with Grecian gowns create an ethereal and regal appearance.
Half-Up, Half-Down with Braids:
Combine the best of both worlds by incorporating braids into a half-up, half-down hairstyle. Moreover this style suits a variety of wedding themes and dress styles.
Floral Adornments:
Elevate your braided wedding hairstyle with floral accents. Tiny blooms woven into your braids or placed strategically can enhance your natural beauty and add a touch of color.
Latest Braided Wedding Hairstyle Images and Ideas
1. Side Braided Hair With Jeweled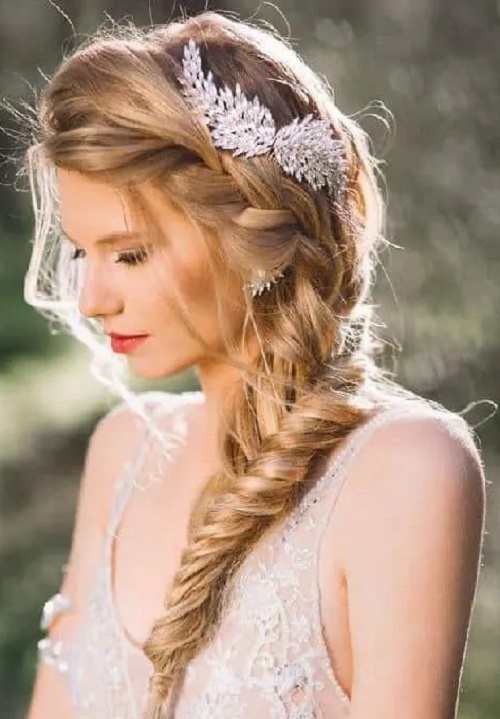 2. Loose Side Braided Hairstyle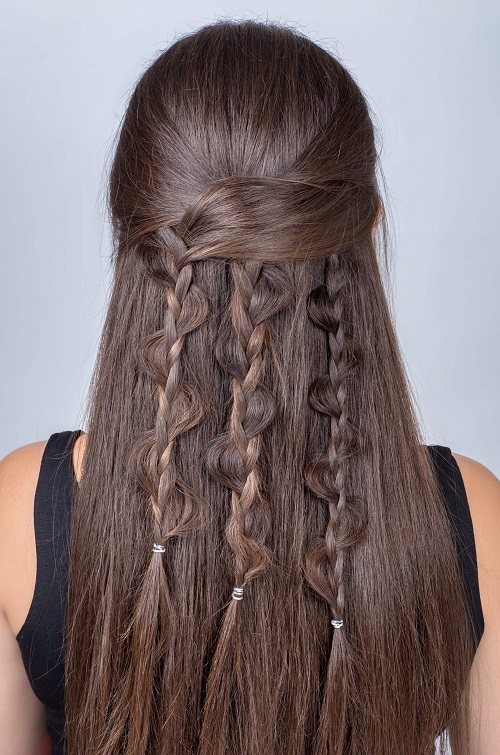 3. Top Messy Braided Bridal Hair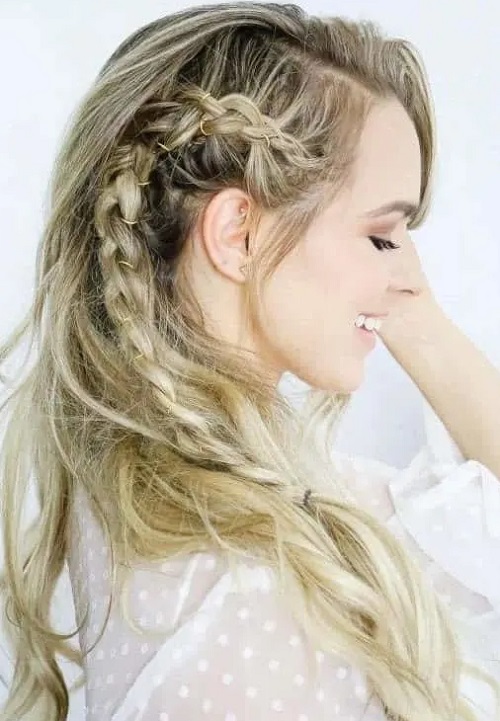 4. Top Knot Braided Secured Hair
5. Across Braided Low Bun Hairstyle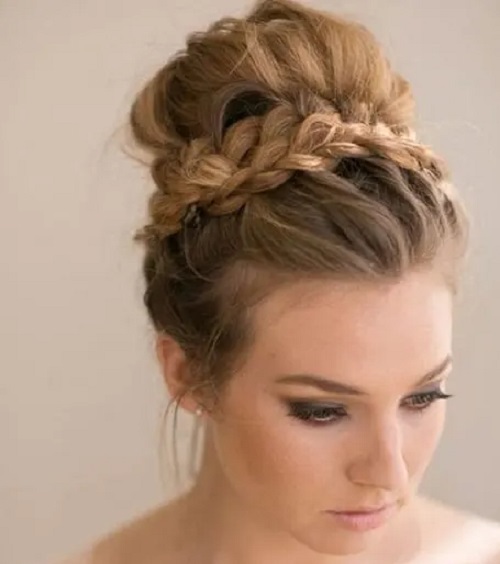 6. Small Multiple Braided Hairstyle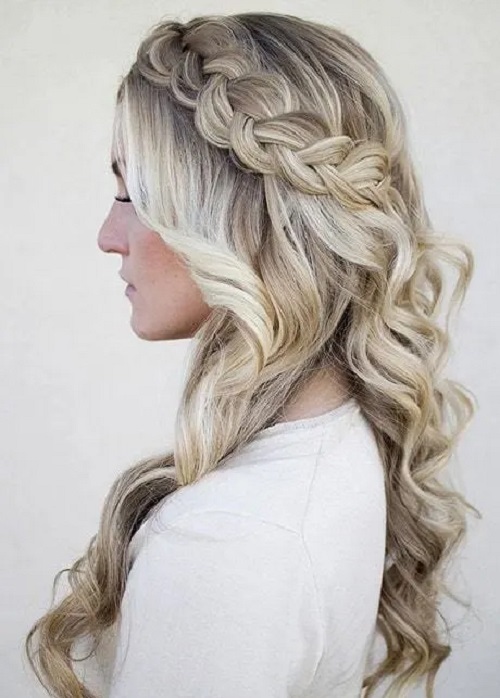 7. Reverse Braided Crown Wedding Bun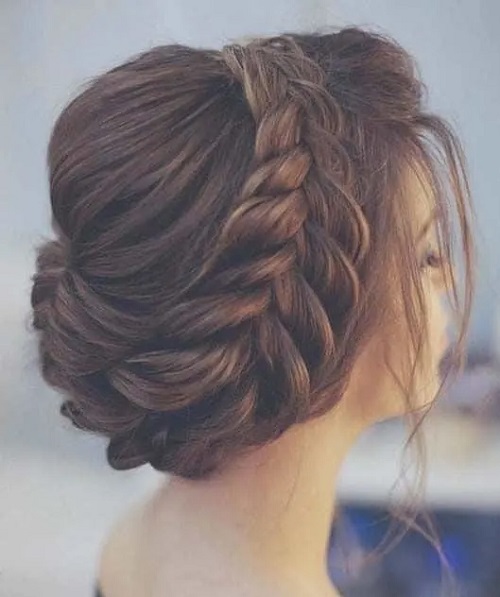 8. Wavy Side Loose Braided Hairstyle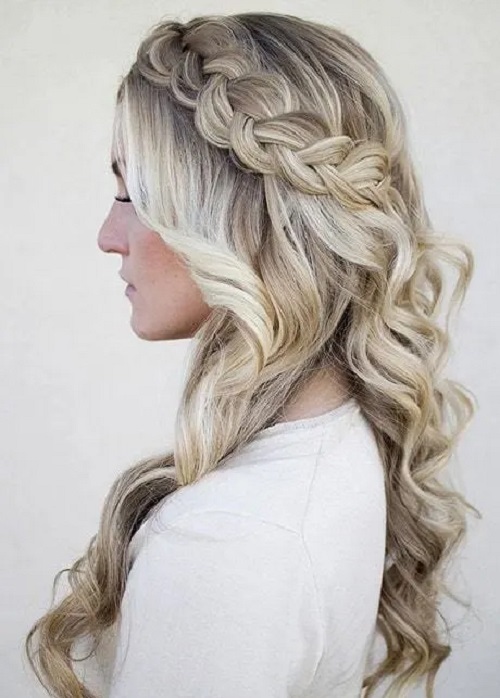 9. Chunky Top Braided Hairstyle For Long Hair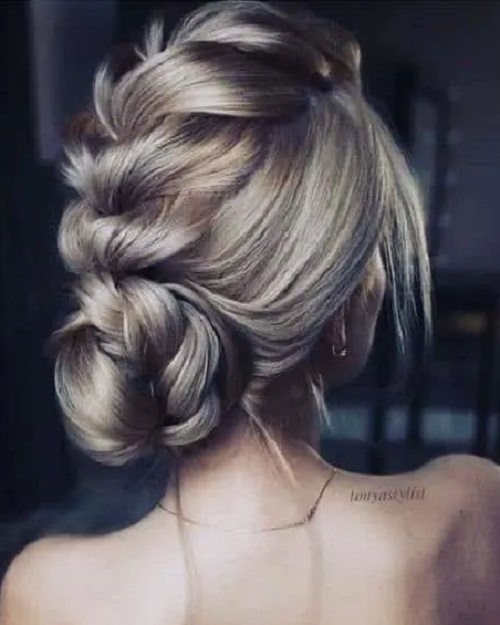 10. Double Braided Bridal Hairstyle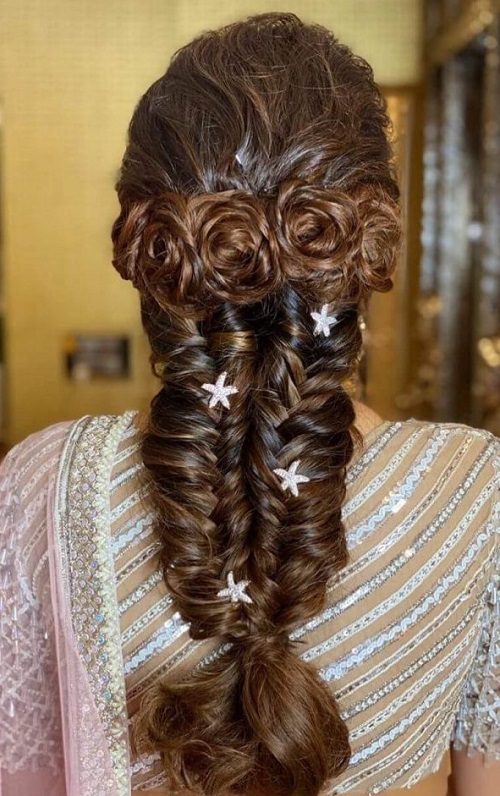 11. Braided Band Style Hair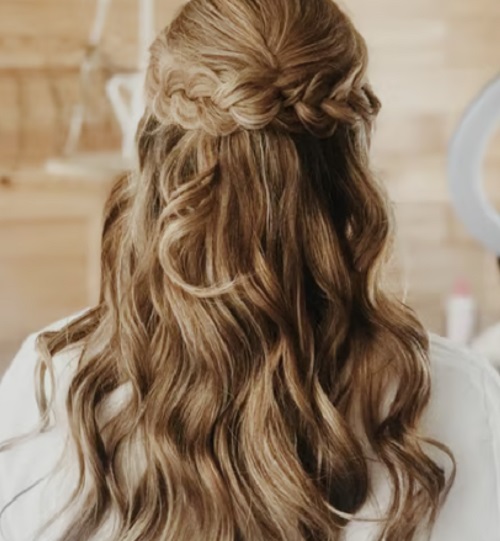 12. Double Braided Band Wedding Hair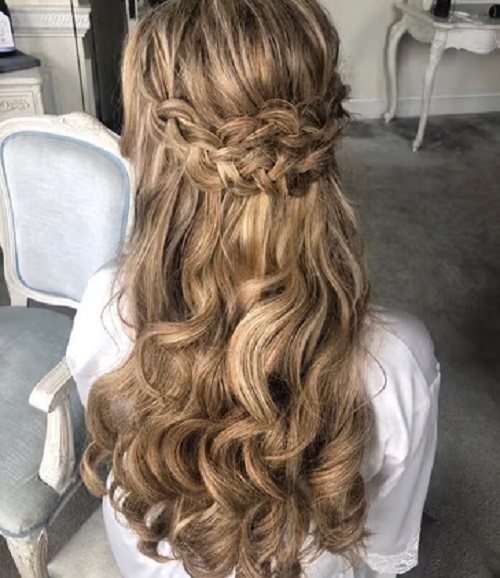 13. Loose And Messy Braided Hairstyle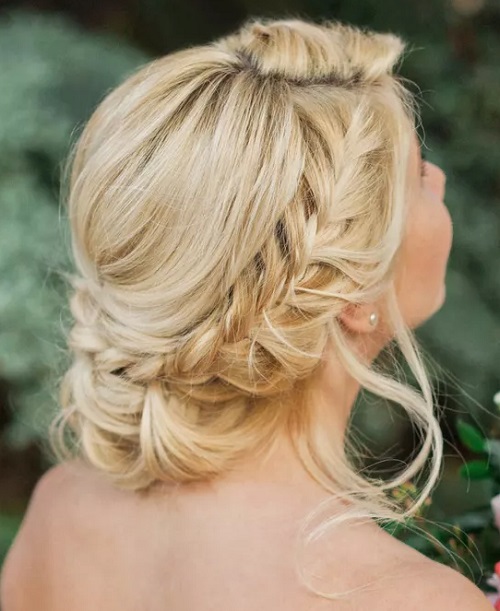 14. Braided Fishtail Braided Hair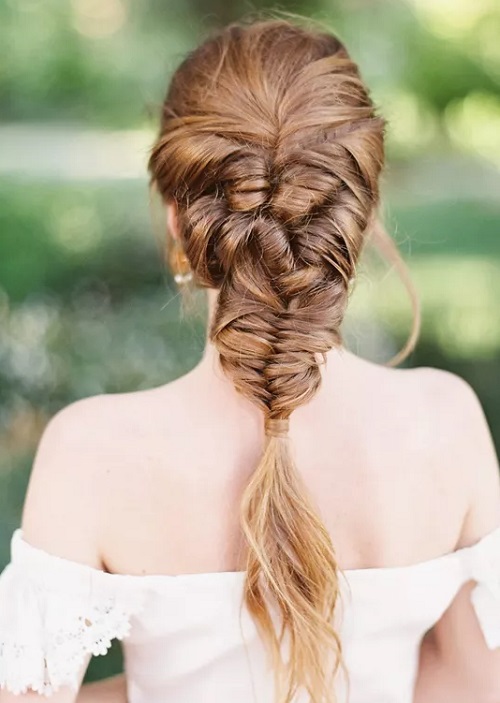 15. Braided Crown Hairstyle For Brides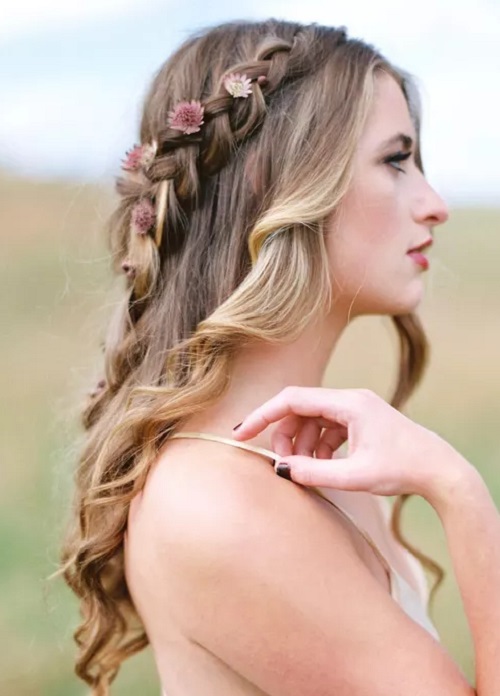 16. Braided Low Bridal Bun Hairstyle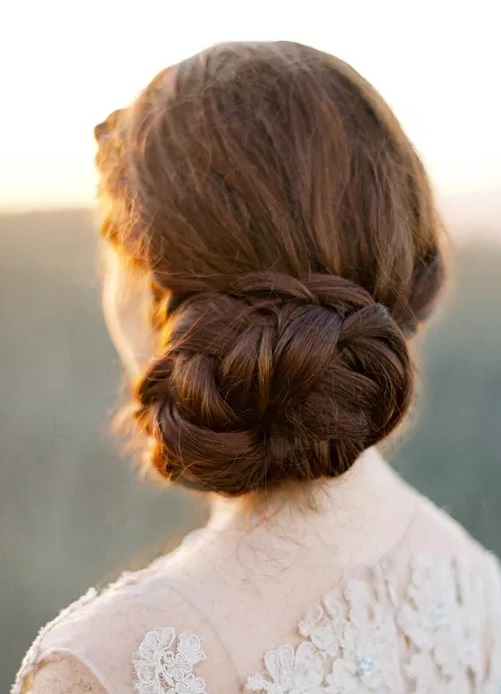 17. Loose Beachy Bridal Hairstyle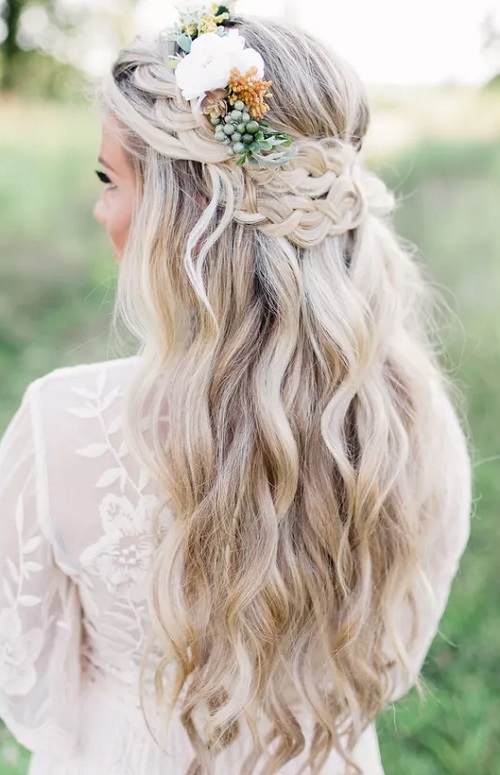 18. Flower Infused Beach Wedding Hairstyle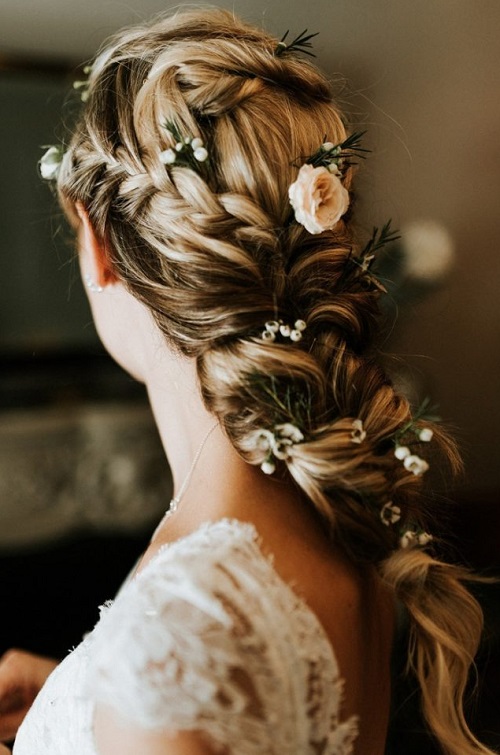 19. French Side Twisted Bridal Hairstyle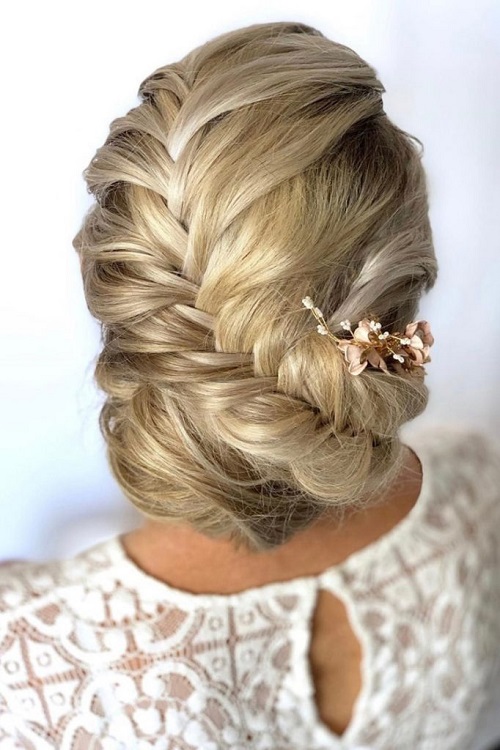 20. Intertwined Braided Hairstyle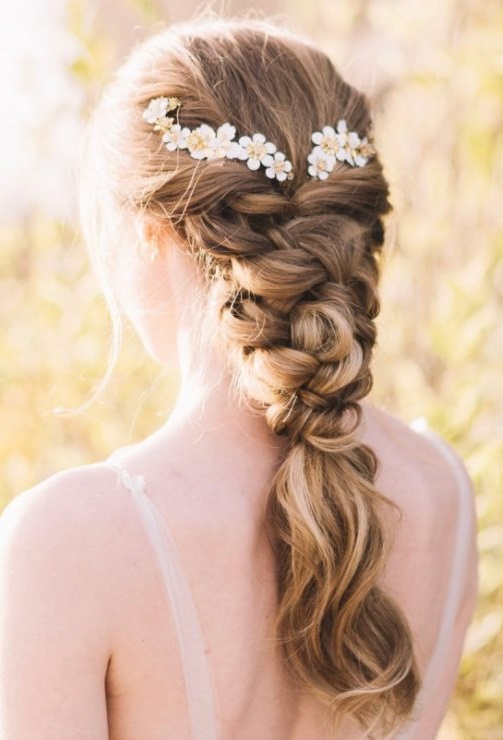 21. Braided Crown Hairstyle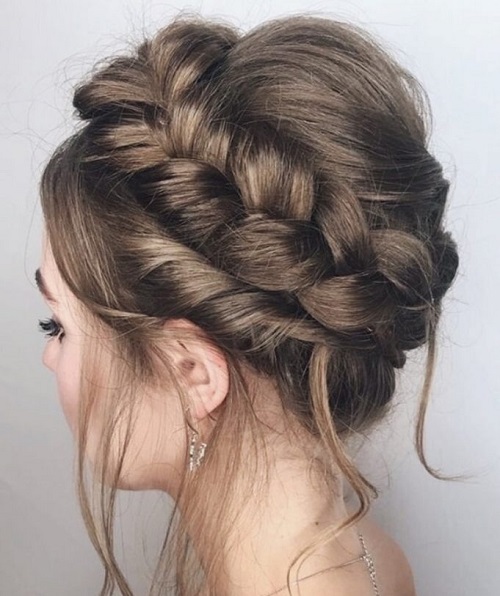 22. Overlapping Bridal Hair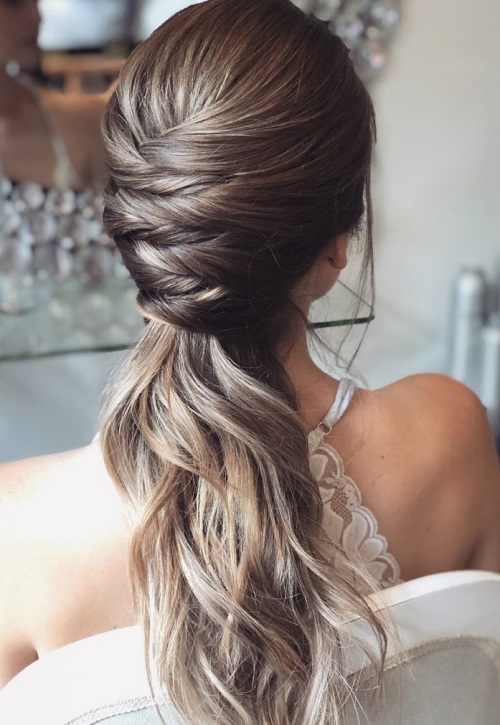 23. Waterfall Bridal Half Updo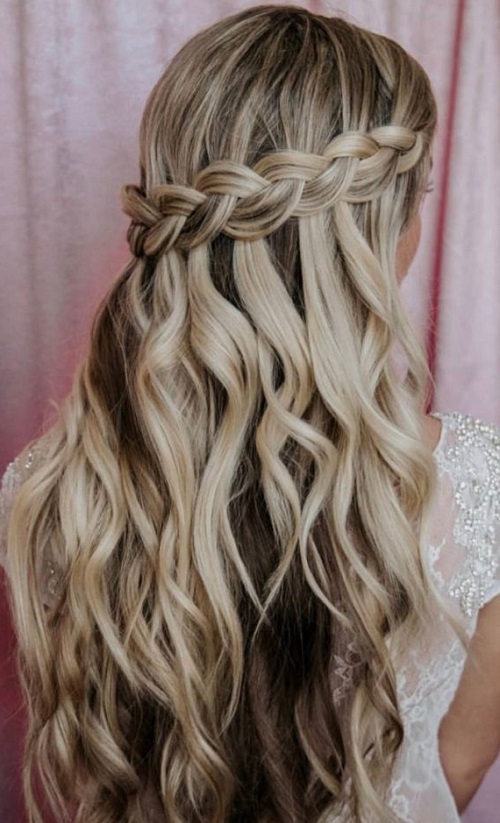 24. Simple Bridal Braided Hair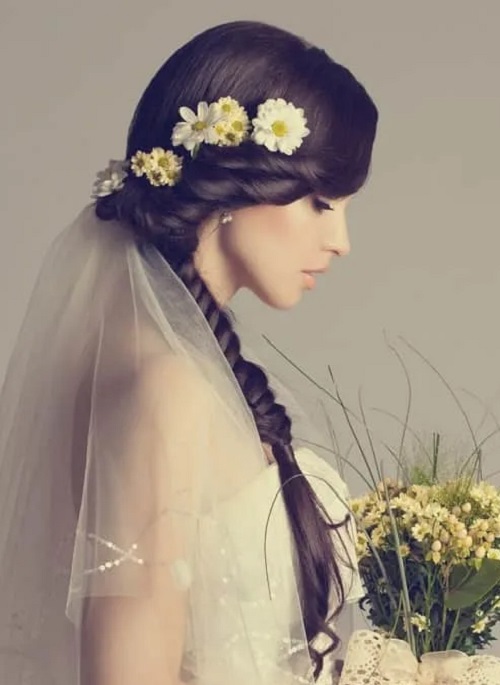 25. Side Plait Style Bridal Hair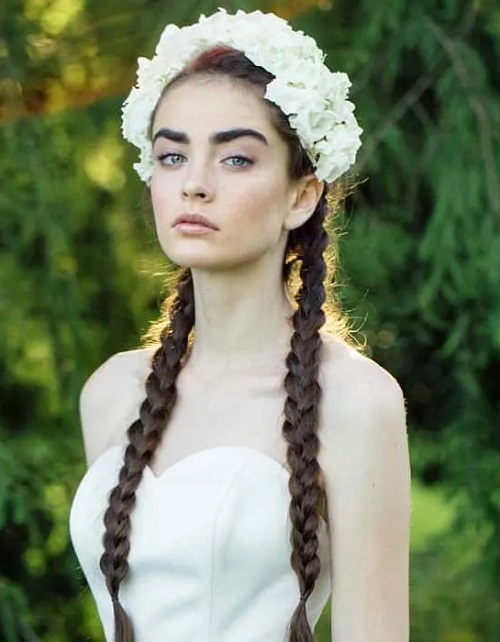 26. Waterfall Braided Style For Short Hair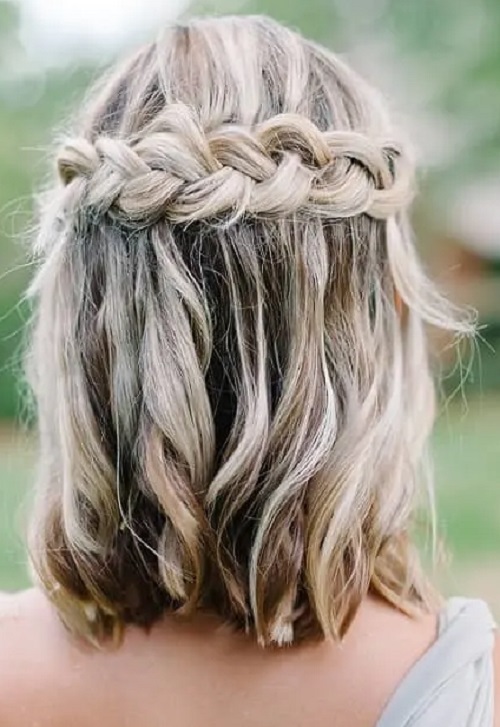 27. Messy Pinched Out Braided Hair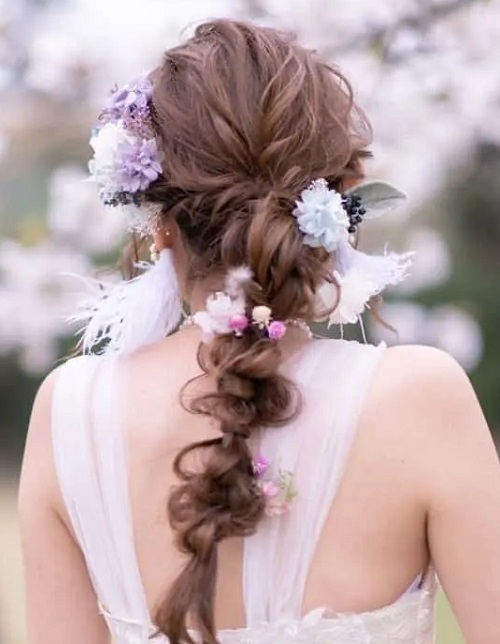 28. Interwoven Braided Half Updo Style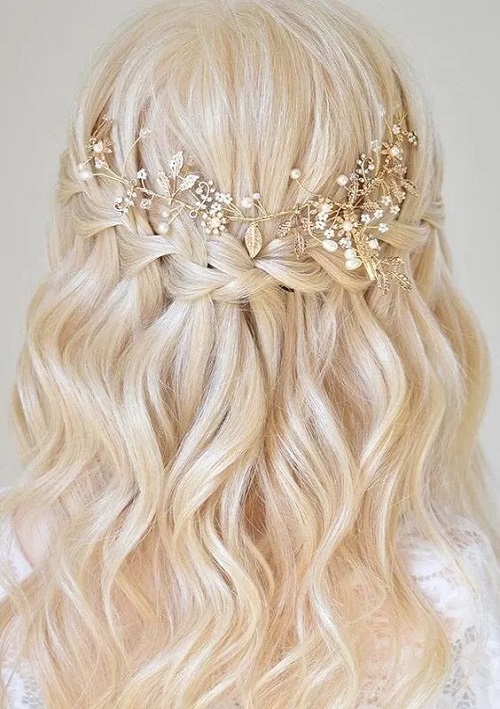 29. Knotted Side Bridal Hairstyle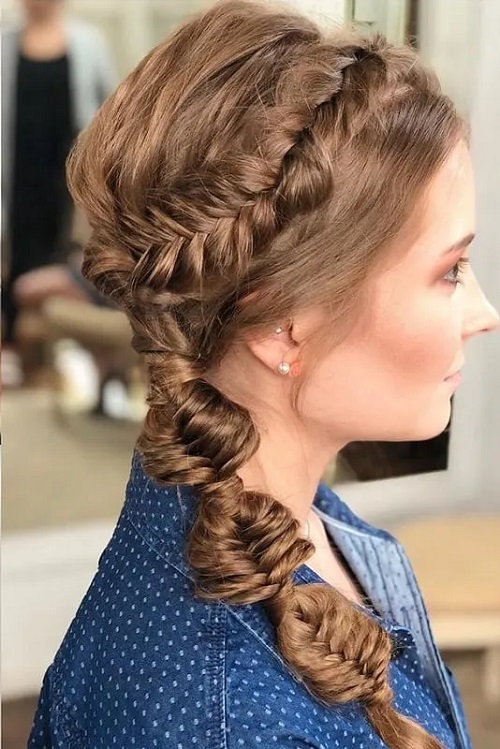 30. Multi Braided Crown Bun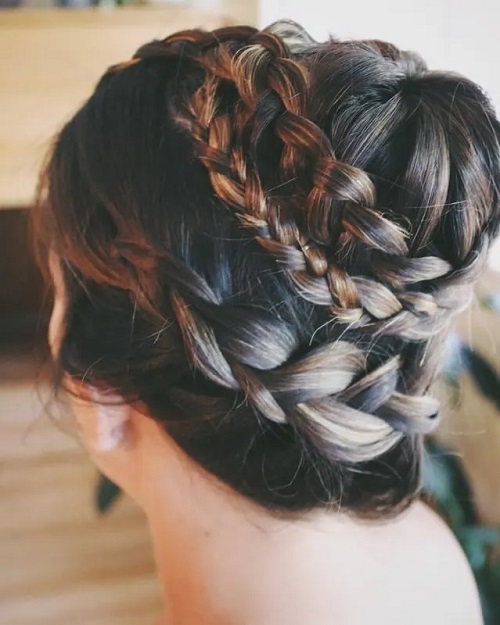 31. Sleek Low Side Braided Bun With Ribbon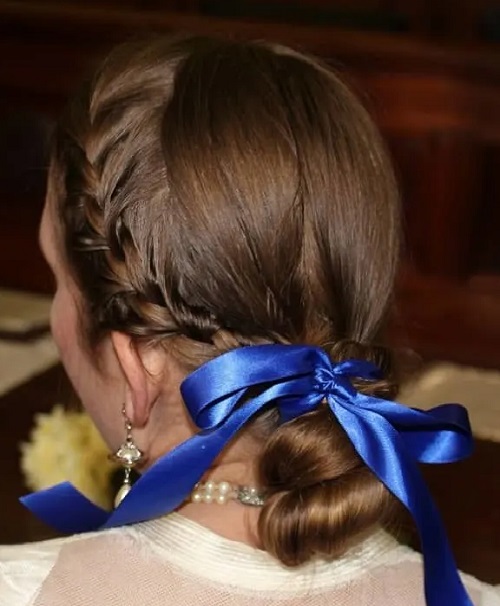 32. Fishtail Wedding Half Updo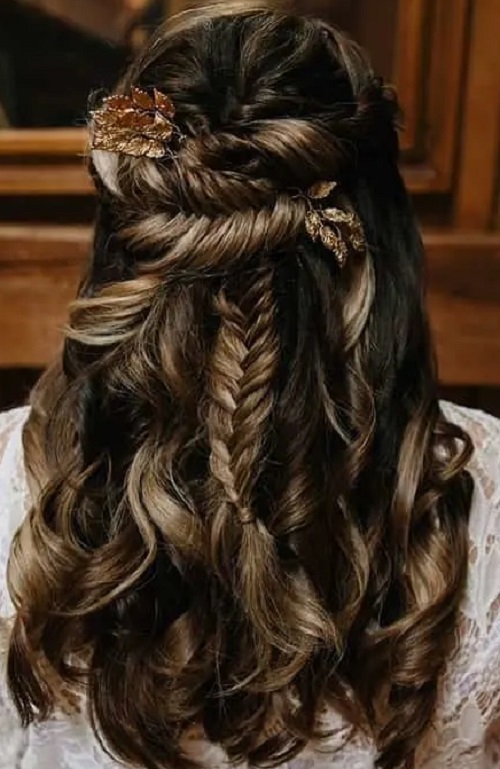 33. Outer French Braid Hairstyle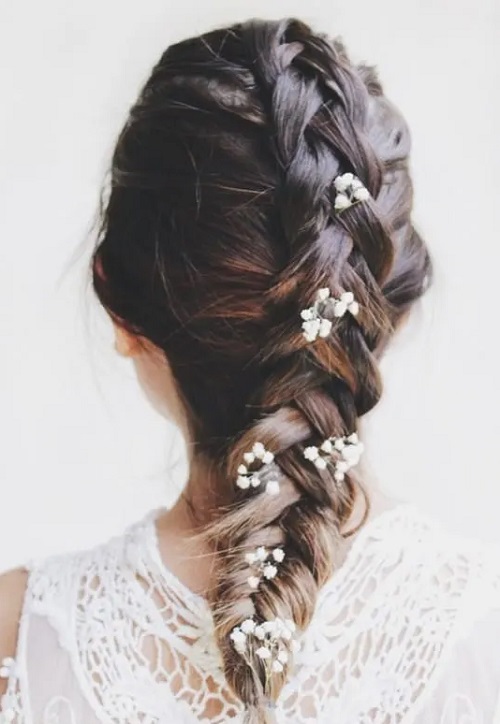 34. Simple Wedding Style For Short Hair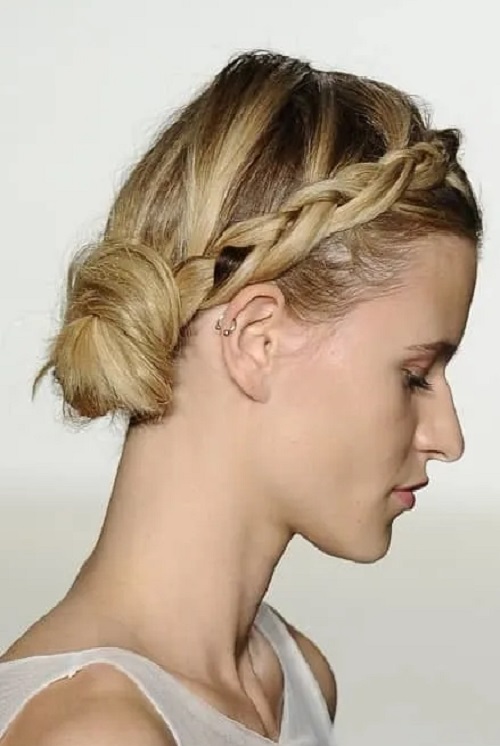 35. Messy Side Braid Bun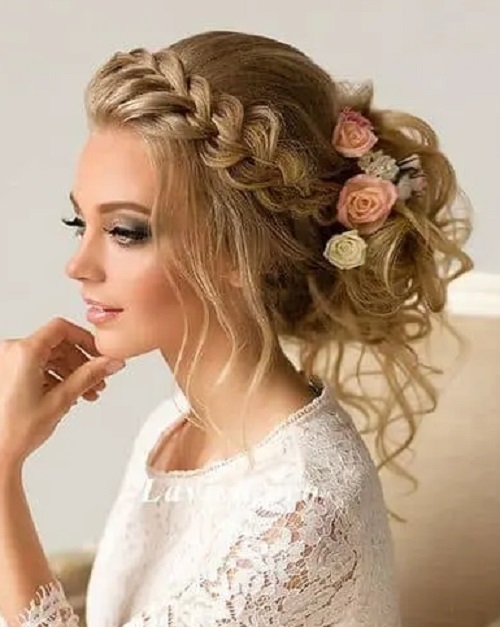 36. Wrapped Low Bun For Short Hair
37. Heavy Plaited Hairstyle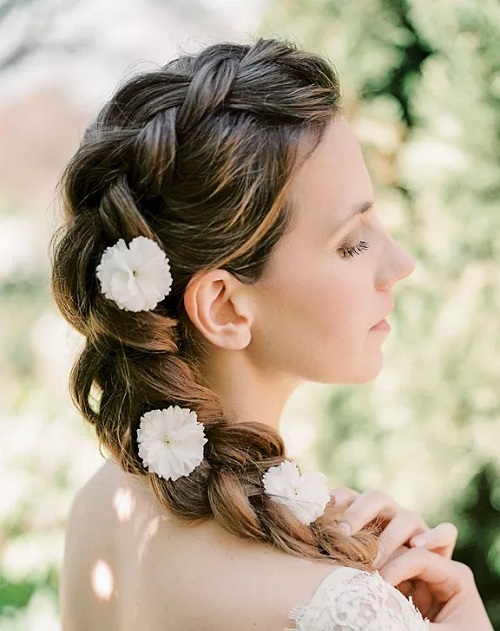 38. Top Knotted Hairstyle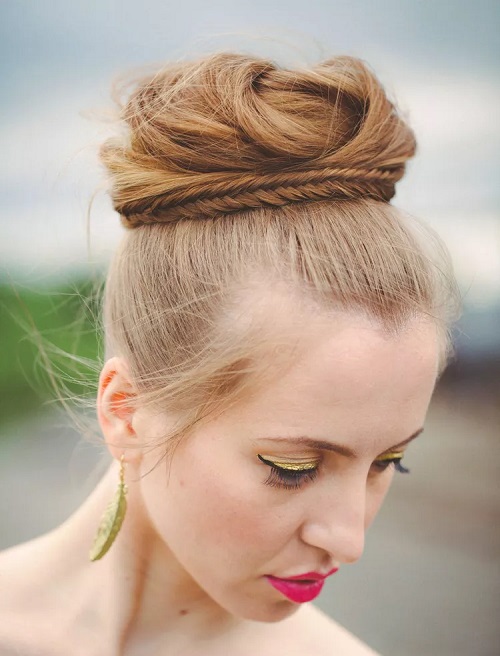 39. Thin Braided Easy Hair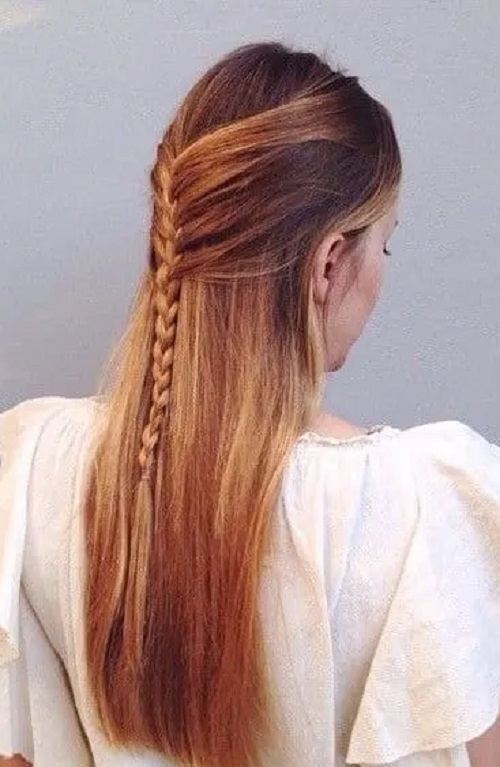 40. Textured Braid For Wedding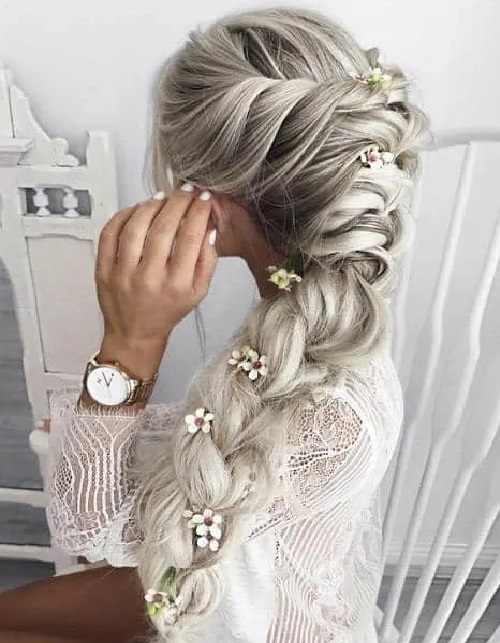 41. Side Braided Wedding Hair
42. Bubble Braided Hair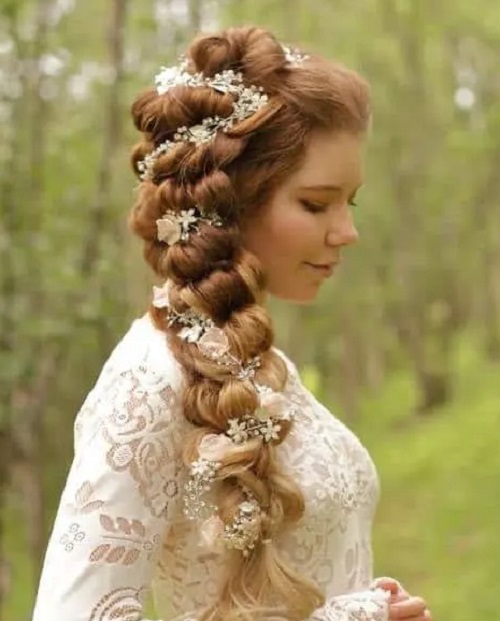 43. Top Fishtail Braid Hair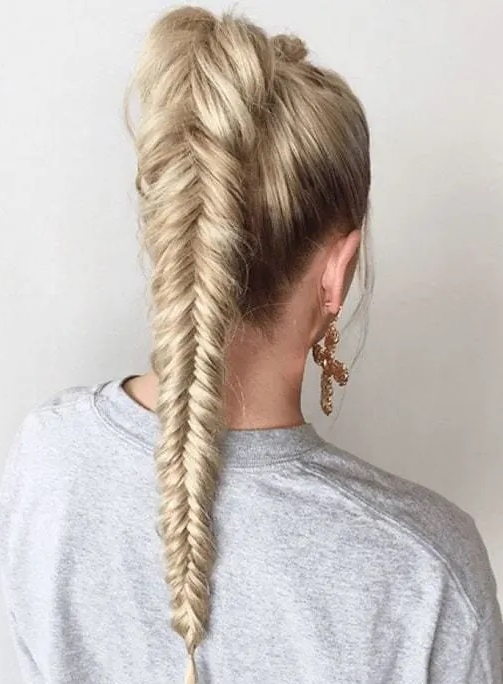 44. Low Dutch Braided Bun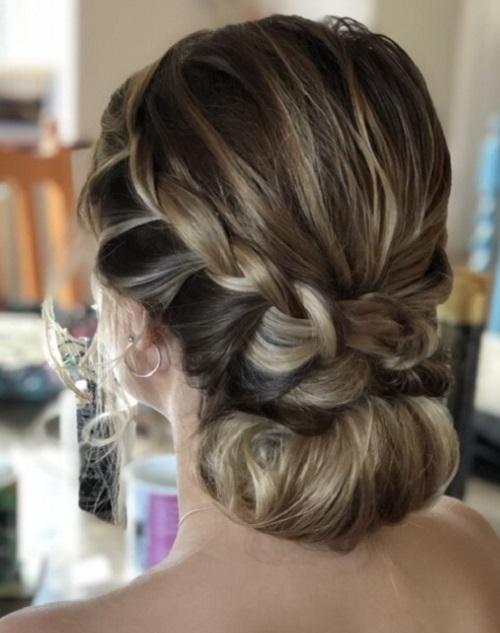 45. Bow Hairstyle For Brides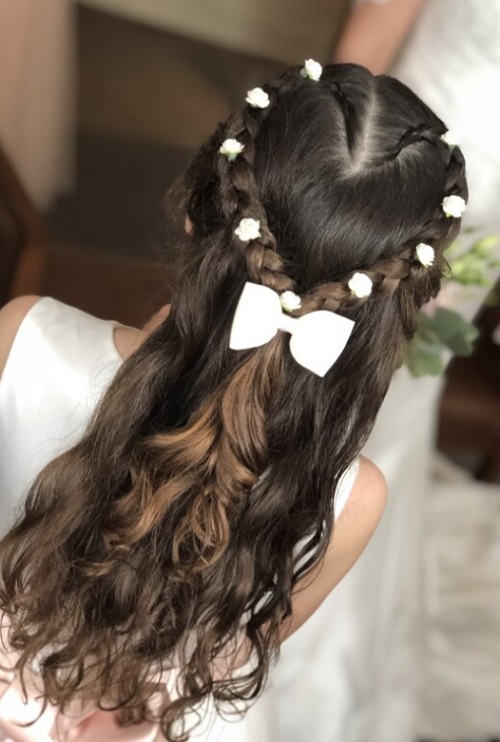 46. Crown Braid With Floral Element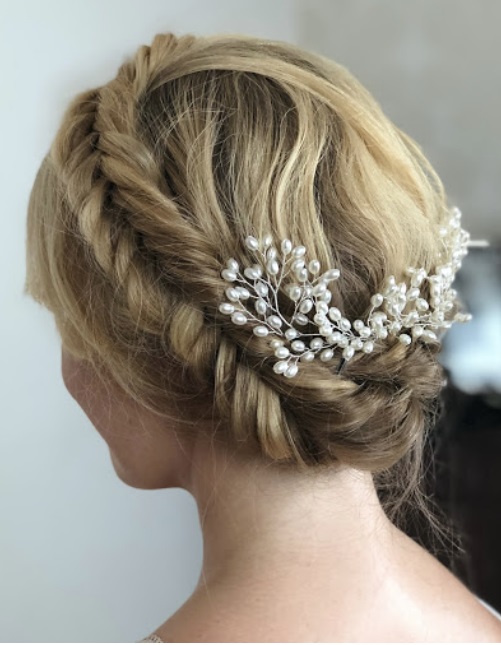 47. Braid Secured Low Hair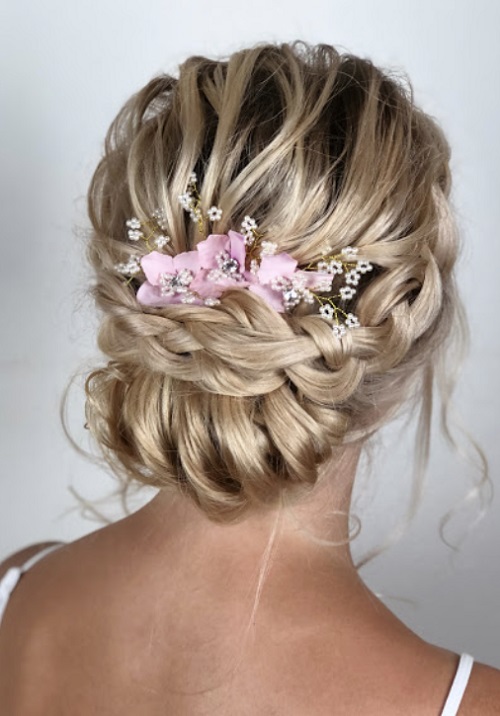 48. Messy Beach Bun For Brides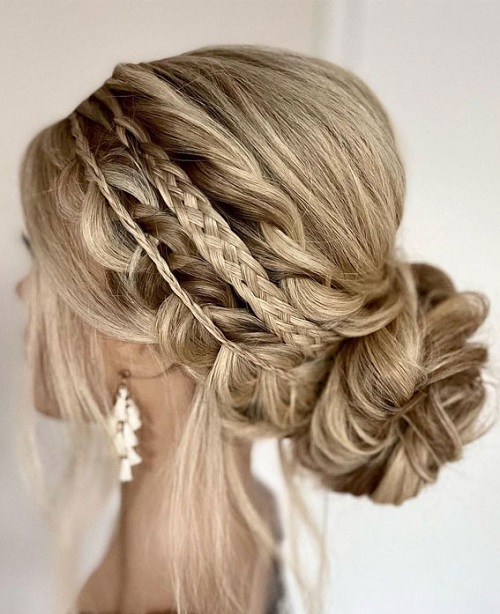 49. Big Loose Half Braid Updo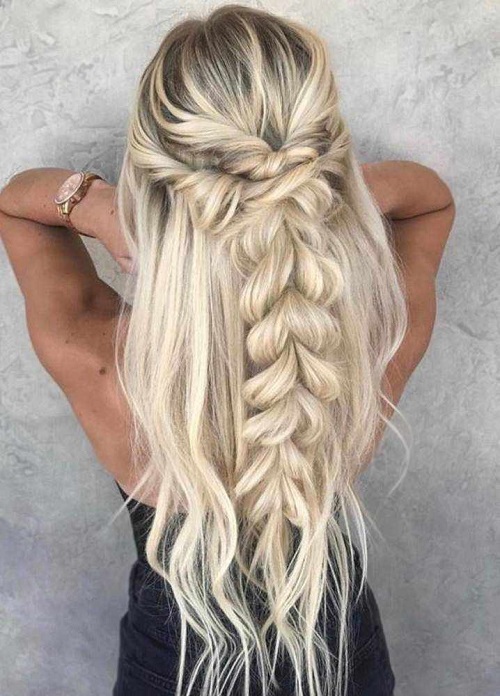 50. Simple Knotted Updo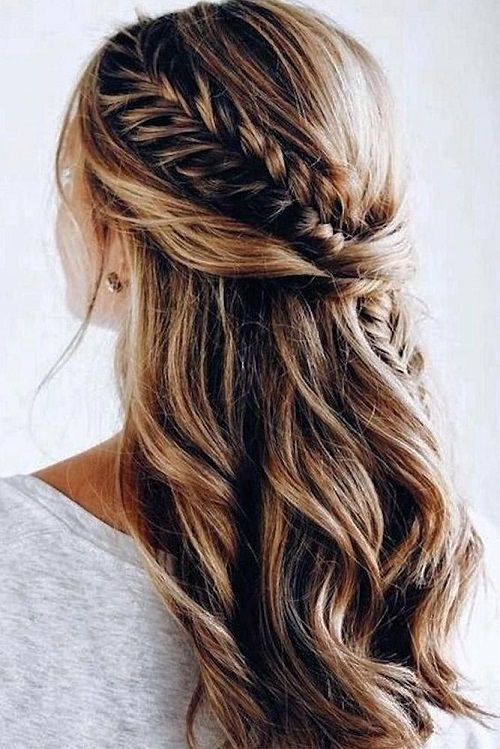 Consulting with a Professional Hairstylist:
While these braided wedding hairstyles are stunning, achieving the perfect look requires expertise. It's essential to consult with a professional hairstylist experienced in bridal hair. To get flawless style, schedule a trial run to experiment with different braided styles, ensuring your chosen hairstyle complements your dress, face shape, and overall bridal vision.
Braided wedding hairstyles offer brides an array of options to achieve a look that's elegant, charming, and uniquely their own. Whether you're going for a classic, bohemian, or modern aesthetic, braids can be adapted to suit your style. The key is to consult with a skilled hairstylist, plan ahead, and embrace the beauty of braids on your special day. With the right hairstyle, you'll not only feel like a bride but also a radiant and confident bride ready to jump on a new chapter of love and happiness.