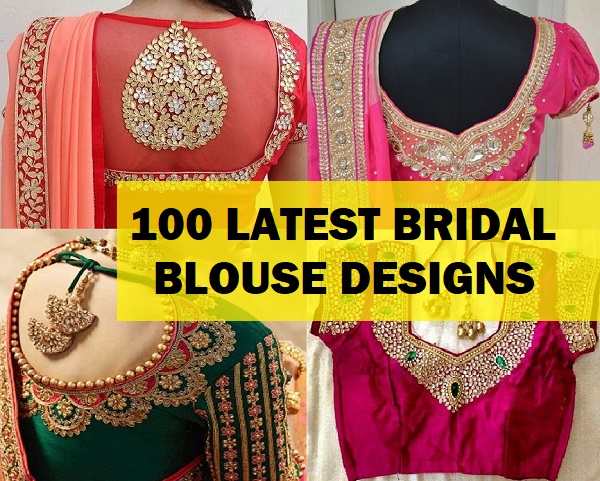 Brides often get confused about their bridal dress and the designs they should opt for. Here we have compiled the list of the beautiful bridal blouse patterns and Designs. These bridal blouse design catalogues are made keeping in mind the latest trends and fashion. The modern looking bridal saree blouse design can be stitched according to your preference and you would surely look like a million dollar bride. Let's take a look at the best bridal blouse designs
Best Bridal Saree Blouse Designs for Lehengas and Sarees Collection and Catalogue
You can try the popular red bridal saree with green blouse or any other color combination keeping in mind about the latest bridal colors. If you like heavy blouse then you must try the bridal maggam work design.
1. Back Neck Design For Brides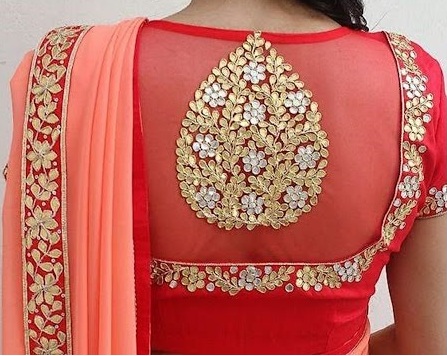 This beautiful semi backless bridal blouse design comes with the rich embroidery. The back portion of the bridal saree blouse is given a sheer fabric with zari dabka, French wire work. The bridal red saree blouse design is perfect for the new age modern bride.
2. Latest Bridal Blouse Back Neck Design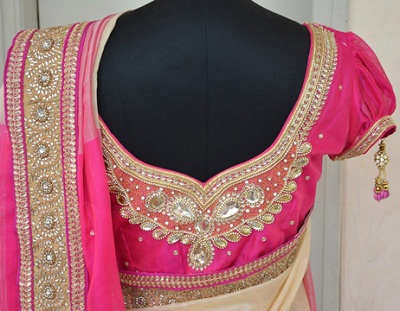 The latest bridal blouse is suitable for bridal attire with soft colors. The light to medium pink color blouse has been given puff sleeves with latkans. The back portion of the blouse is really deep in a sweetheart pattern. The back blouse pattern is made with stone and bead work. The aari work makes this blouse super stunning.
3. Bridal Saree With Contrast Blouse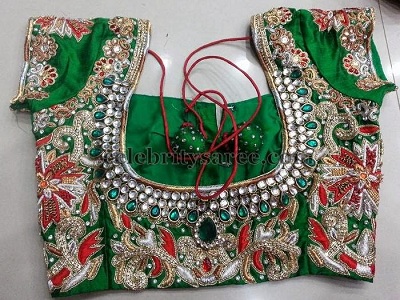 South Indian brides who're looking for silk saree blouse with border and jewellery maggam work is very popular currently. This blouse has border on the sleeves and stone work on the neckline and on the top part of the sleeves on the shoulder. It is surely a perfect bridal blouse to go with the silk sarees.
4. Latest Bridal Maggam Work Blouses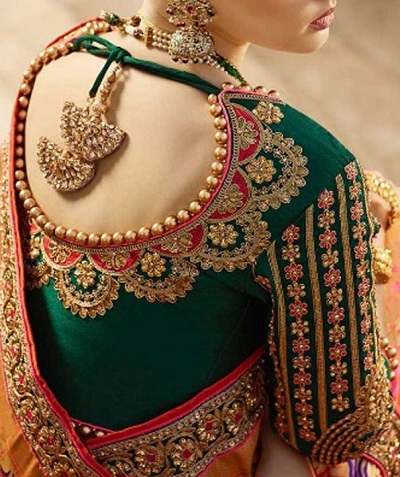 If you like jewellery work on your bridal dresses, then surely go for latest bridal maggam work blouse design. The beaded neckline appears luxurious and very neat. On the other hand the sleeves are given vertical lines of floral stone work pattern. On the neckline jewellery like structures or shapes are seen. It is a perfect bridal blouse for the new age bride who likes to keep things traditional yet opulent.
5. Heavy Work Bridal Blouse Design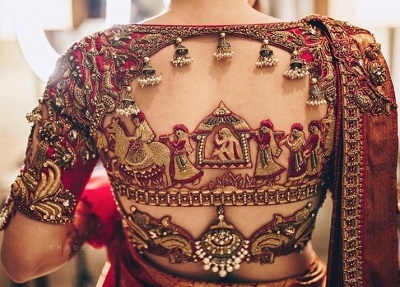 If you are someone who likes to keep things in a grand way then, try this blouse design. The cut work at the back with use of jewellery and tassels really makes this bridal saree blouse design outstanding and different from the other blouses that we have seen. It has a boat shaped neckline with very heavy embroidery on the entire fabric.
6. Bridal Pattu Saree Blouse Design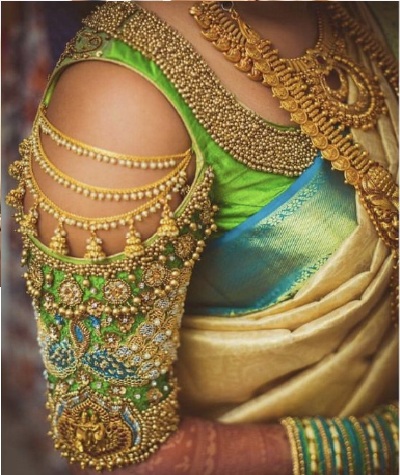 For you after bridal ceremonies and rituals you must try a design like this. The cold shoulder sleeve makes it very modern and traditional. The rhinestone and pearl chains are given on the shoulder part of this bridal pattu blouse work design. Rich maggam and aari work is done on the sleeves and on the neckline of this bridal saree blouse. Even the temple work is seen. It's a popular bridal blouse pattern in Southern part of India.
7. Bridal Saree Blouse Back Neck Design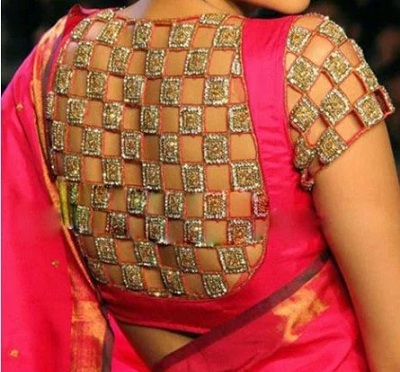 Popular and in trend, the cutwork blouses are in. The chequered cut work is seen on the entire back and on the sleeves. It would surely grab you lot of attention every time you wear it. To establish yourself as a modern bride a design like this is a must try.
8. Latest Bridal Pattu Saree Blouse Design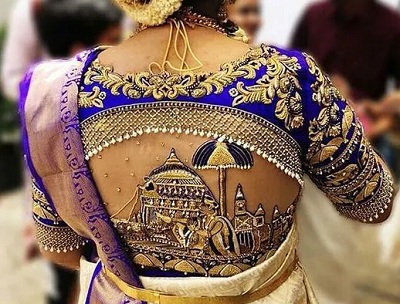 If you're looking for the perfect embroidered blouse to go with your silk sarees, then a design like this would suit you best. The cut work and the embroidery is given by making a semi circle n this bridal pattu blouse design. The palanquin design and pattern on the back part has the sheer fabric attached small beauty to this design.
9. Latest Blouse Design For Bridal Sarees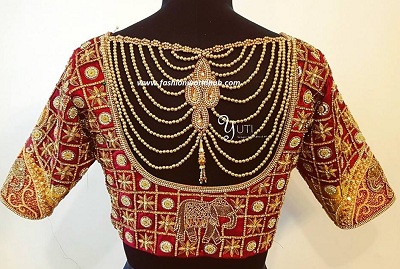 For brides, who like to get the cells using the jewellery like beads and latkan shall try this one. The blouse is given beautiful beaded strings on the upper part of the neck. The deep neck is made by the beautiful jewellery pattern.
10. Lehenga Saree Blouse Design For Bridal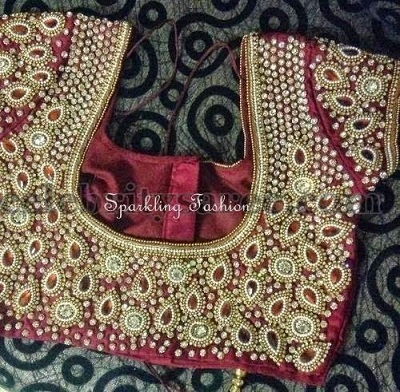 Stone studded bridal blouse in maroon color is a sheer beauty. The beautiful stone studded design is neatly done. It gives a very luxurious opulent look to your bridal trousseau. The best part is the short sleeves and tear drop stones has been set on the fabric.
11. Bridal Wedding Saree Blouse Design
Cut work in small circle sleeves are given on this blouse pattern. The entire blouse is given embroidery done neatly. The blouse will surely add more beauty to your look.
12. Designer Bridal Blouse Pattern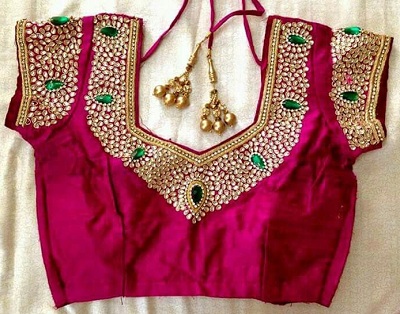 If you want a bride would like to wear the regular for the wedding we can try this blouse that is started with the maggam work on the sleeves and neckline. The blouse is really beautiful and goes well with the man of all body types.
13. Temple work Blouse Bridal Pattu Blouse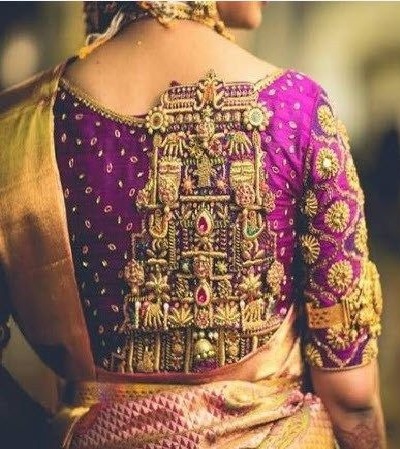 The blouse pattern here has elbow sleeves with rich maggam work. The temple maggam work is clearly seen at the back of the blouse. Not just that, it also includes Zari work and embroidery that creates the Temple shape and motifs. The bridal blouse is surely one of the best looking rich and traditional blouses that South Indian brides can go for with pattu sarees, Kanjivaram and other heavy bridal sarees.
14. Blouse Design For Bridal Pattu Sarees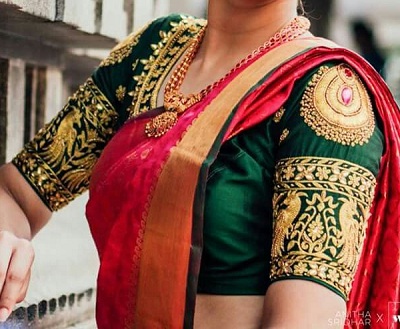 The bridal has exclusive stone work done. It is made with heavy embroidery and scoop deep back neckline. You can try the same with red or maroon colored fabric.
15. Stone Work Blouse for Brides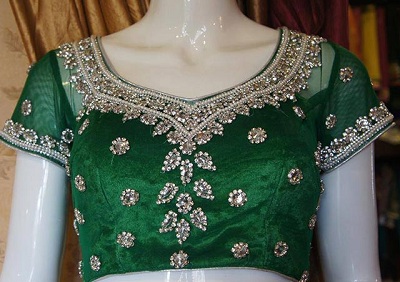 Stone studded blouse in green color is another beautiful look that you can take inspiration from.  With sheer sleeves, it's very seductive and glamorous looking bridal blouse. If your bridal lehenga is in red then the fabric color can be changed. These are the latest trends that are currently very popular.
16. Sequin Studded Bridal Blouse
Sequin studded blouse is blouse for after or pre-bridal ceremonies and parties. The otherwise simple yet very luxurious blouse design is given sequin work on the entire fabric.
17. Zari And Thread Work Blouse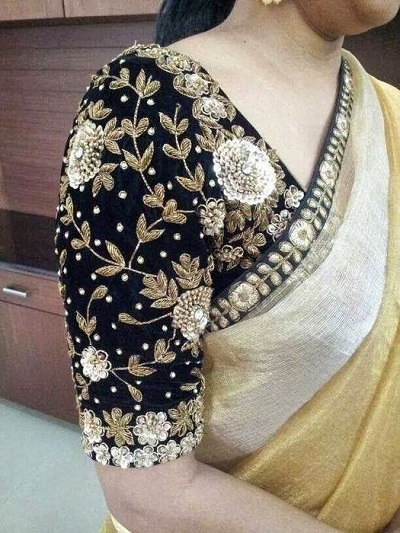 While you may not wear black for your bridal or post bridal ceremonies, you can still try heavily embroidered fabric with Zari work like this in other colors like green, pink, red, orange and even yellow. The sequin and bead work takes the blouse design to another level to make you look stunning. It can be tried with the bridal sarees and lehengas.
18. Bridal Banarasi Blouse Design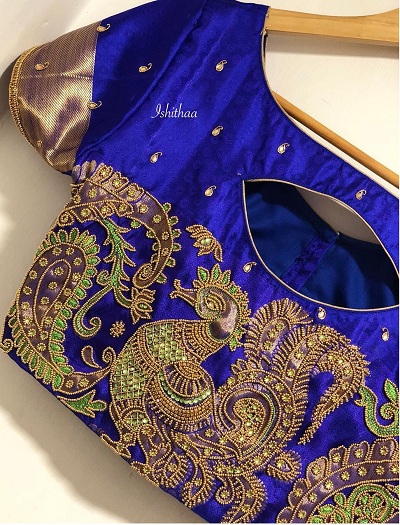 The cut work at the back of this blouse is enticing. With a front opening and embroidery with small bead work this blouse is for pre and post bridal ceremonies.
19. Latest Heavy Bridal Blouse Design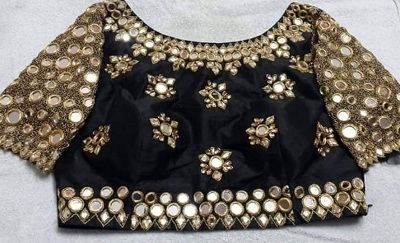 No, we're not asking you to go for a black for your bridal trousseau but the mirror studded design is truly grand and beautiful. Try this design in red or maroon color and you would surely get all the attention from people who appreciate your styling and the mirror work on the sleeves is outstanding. This can be teamed up with lehenga and sarees.
20. Latest Blouse Design For Bridal Lehenga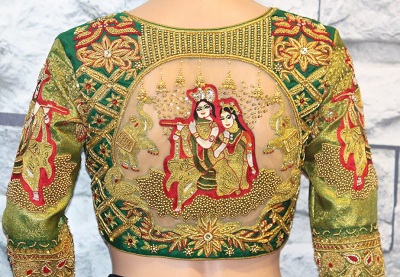 The lord Krishna pattern design at the back is mesmerizing. The design of the blouse is given every damn thing that makes it magnanimous and rich. The use of embroidery, maggam work with beads stones and zari is clearly to add more beauty to the style. It is perfect for the South Indian brides to go with silk sarees and other type of dresses.
21. Latest Bridal Work Blouse Design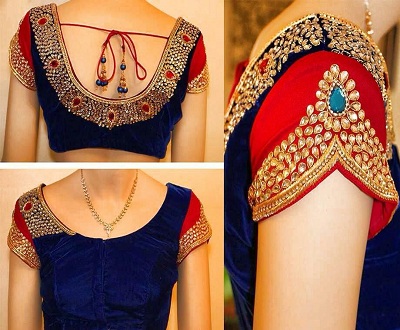 The different look and design of the bridal blouse has maggam and aari work. This makes you look a beautiful bride.
22. Embroidered Blouse Design for Brides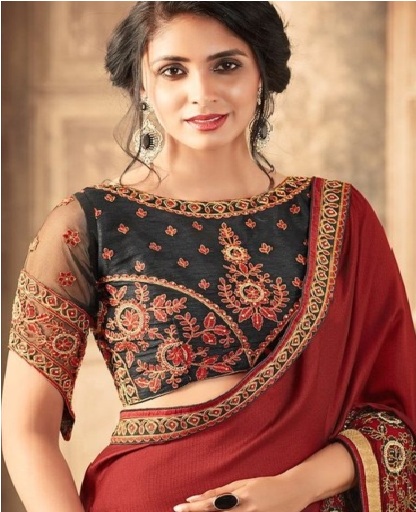 This embroidered blouse with innovative type of sleeves can add more charm to your bridal look. You can replicate this heavy embroidered bridal blouse with boat neck in whatever fabric and design that you like.
23. Patchwork Bridal Blouse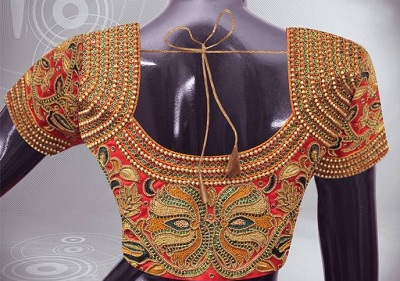 Stone studded blouse has a Patchwork style on the shoulder. The type of Kutch work embroidery is loaded with beadwork is a beautiful art that is shown in this blouse.
24. Beaded Reception Bridal Blouse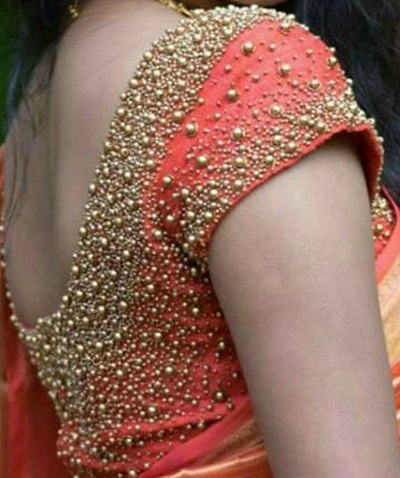 The golden beaded work blouse gives delicate look to this beautiful blouse. Surely, you can include this nice crafted blouse for your after wedding rituals. Like even for the cocktail parties, where you would like to wear lace, net or georgette sarees.
25. Haldi Ceremony Bridal Blouse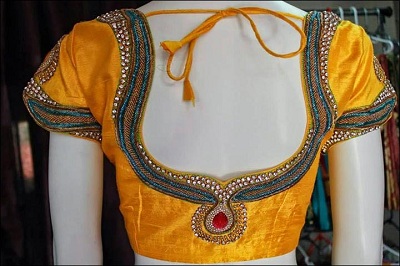 The design here can be tried for haldi function. Perfect for bridal haldi function this beautiful turmeric yellow color blouse would be a beautiful addition to the bridal trousseau.
26. Embroidered and Sequin Bridal Blouse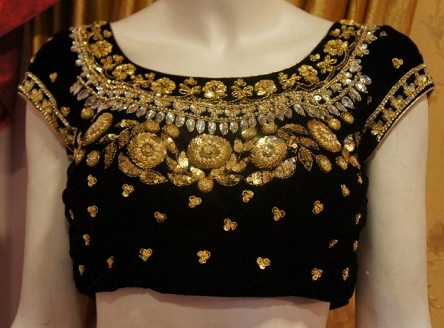 The sequins is the main highlight of this beautiful blouse design. The short sleeves and boat shaped neck neckline in velvet fabric looks outstanding. As a bride, you would surely grab lots of compliments and attention for your styling. And this blouse design can be tried for the bridal ceremonies and dresses as well.
27. Cutwork Blouse For Brides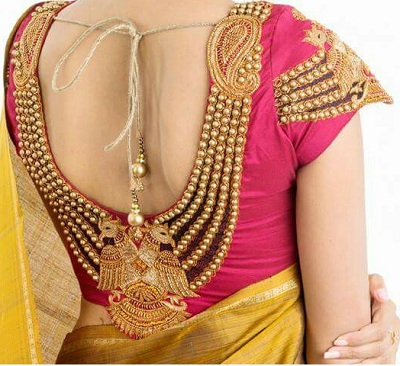 The cut work is seen clearly in this beautiful bridal blouse pattern. With the work of paisley, peacock and plural motives this has been used heavily on the back portion.
28. Peplum Bridal Design for Roka and Engagement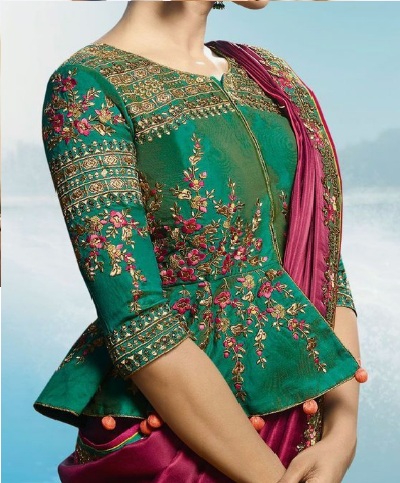 If you would like to experiment, you can try peplum blouse designs. With your regular lehenga saree dresses, a peplum blouse design can be tried. The next time you thinking about a new blouse design, then try this style and get it stitched from local boutique.
29. Bead and Embroidery Work Blouse for Brides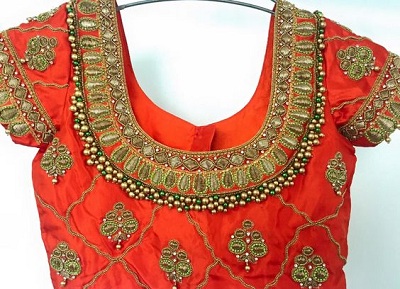 This rich Orange embroidered blouse is suitable for brides. With Zari and embroidery it has ethnic look to it.
30. Silk Saree Blouse Design for Brides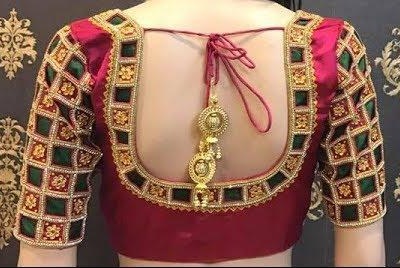 This blouse is surely suitable for your lehenga and Kanchipuram silk sarees.
31. Maroon Pearl Work Bridal Blouse Design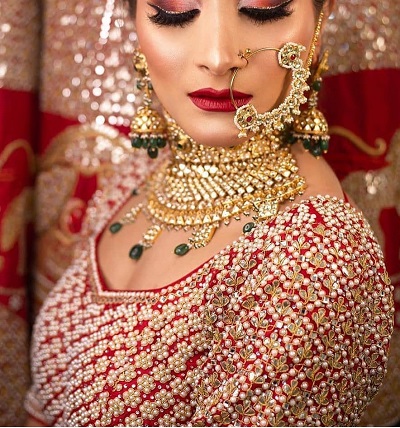 32. Maroon Velvet Embellished Bridal Blouse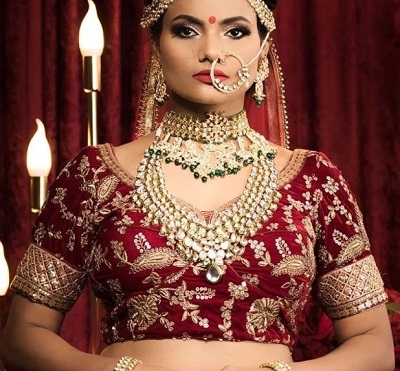 33. Zari And Embroidery Work Wedding Wear Pink Blouse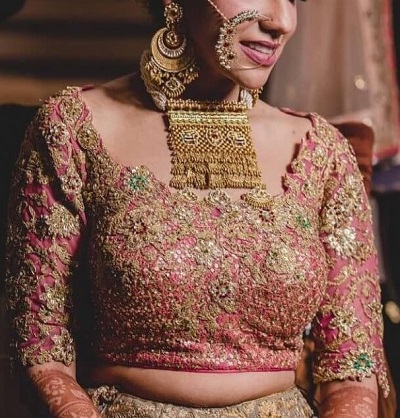 34. Net Heavy Maggam Work Bridal Blouse Design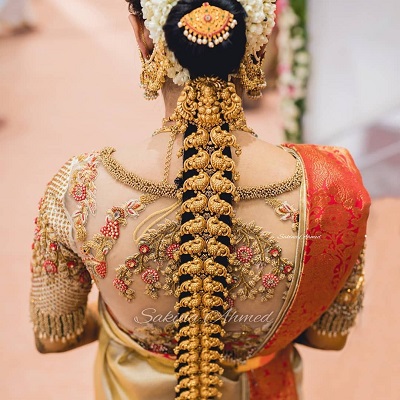 35. New Model Velvet Lehenga Blouse For Brides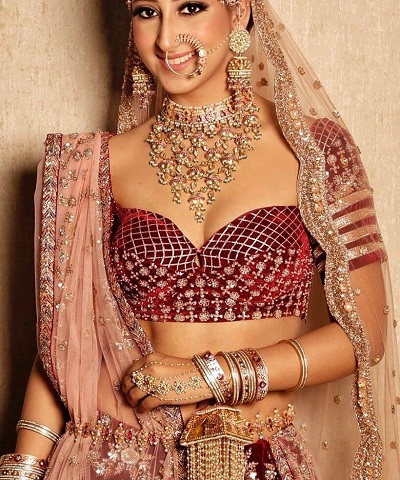 36. Elegant Saree Blouse For New Age Brides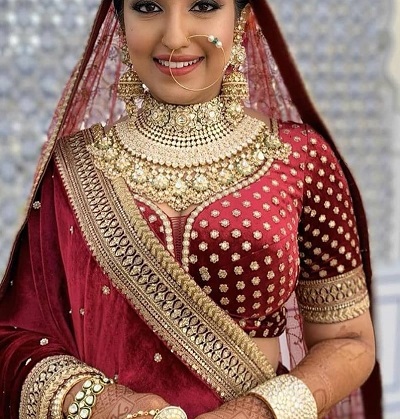 37. Stylish Velvet Pattu Saree Bridal Blouse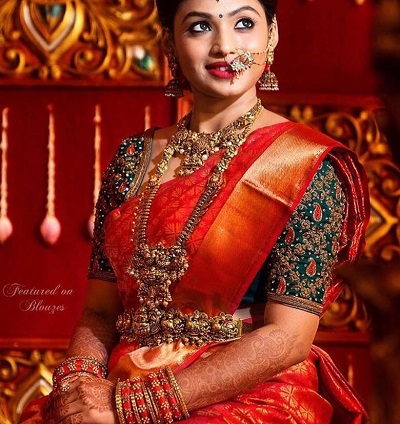 38. Elegant Coin And Maggam Work Saree Blouse For Bride
39. Simple Red Silk Saree Blouse Design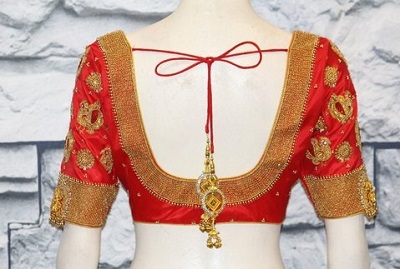 40. Velvet Peplum Style Bridal Blouse Pattern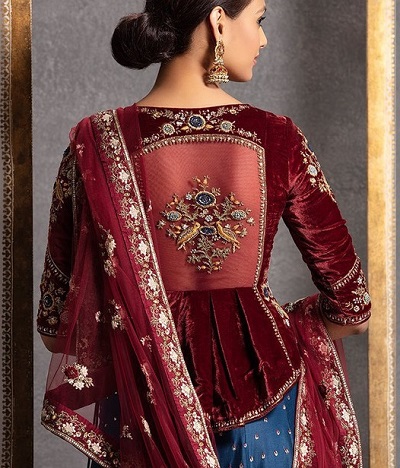 41. Elegant Pale Pink Gota Patti Work Silk Blouse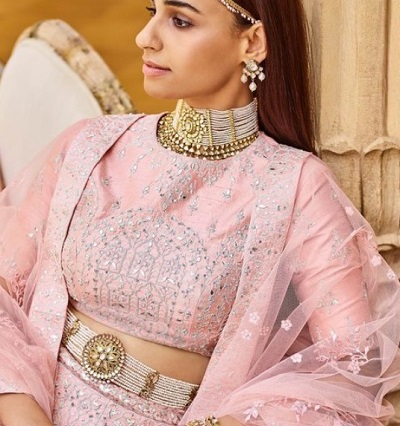 42. Yellow Art Silk Gota Patti Bridal Blouse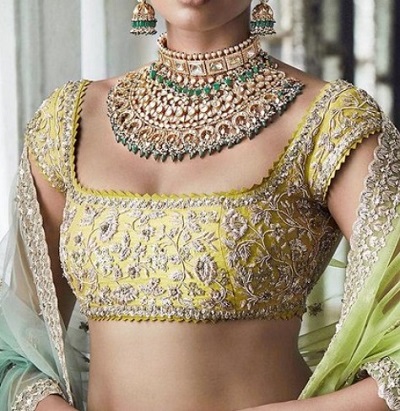 43. Stylish Silver Bridal Blouse With Long Tassels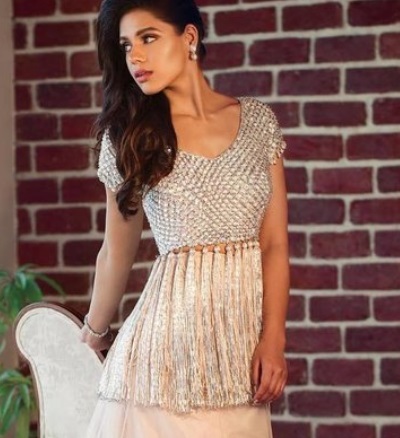 44. Full Off Shoulder Heavy Embellished Bridal Blouse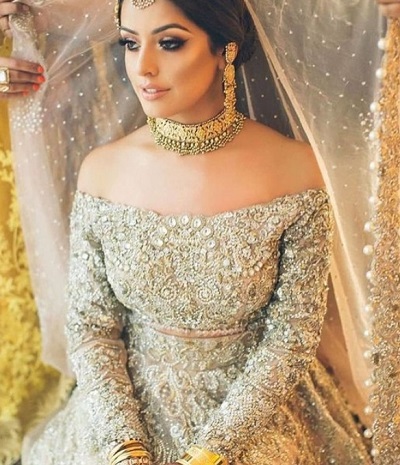 45. Stylish Green Silk Saree Bridal Blouse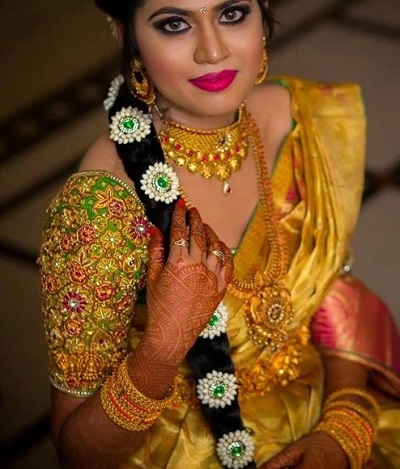 46. Deep Neck Cream Embellished Bridal Blouse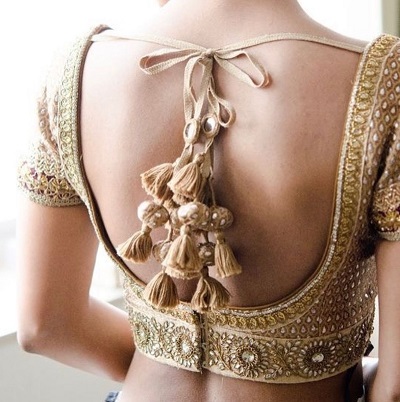 47. Simple Sequin Work Bridal Blouse Pattern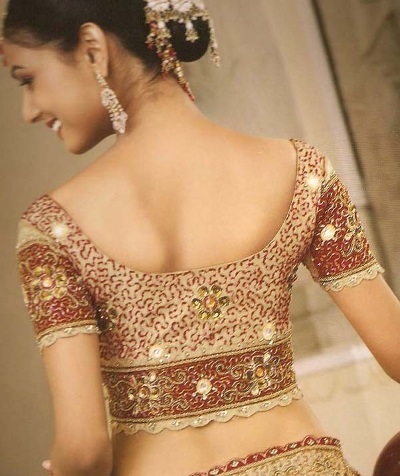 48. Green Silk Boat Neckline Bridal Blouse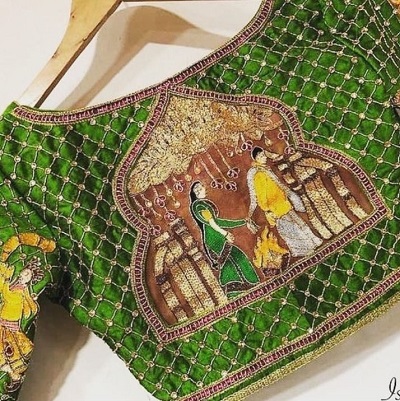 49. Heavy Work Temple Jewellery Work Bridal Blouse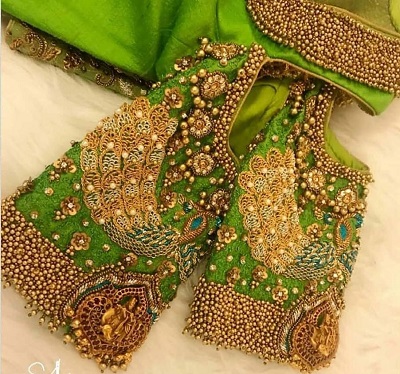 50. Heavy Kundan And Beads Work Maroon Bridal Blouse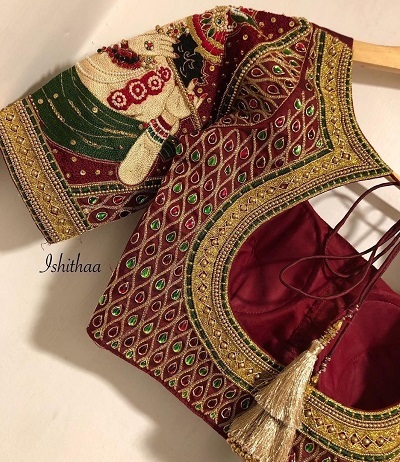 51. Big Stone Work Stylish Dulhan Blouse For Silk Sarees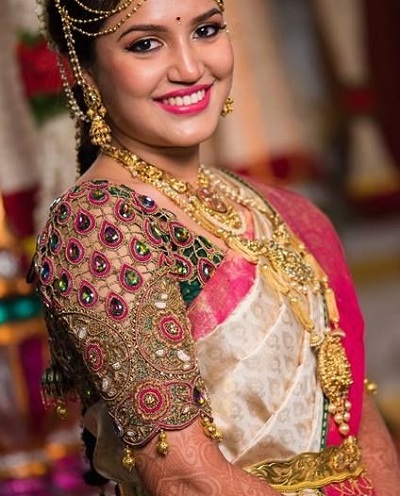 52. Embroidered High Neck Silk Saree Blouse Design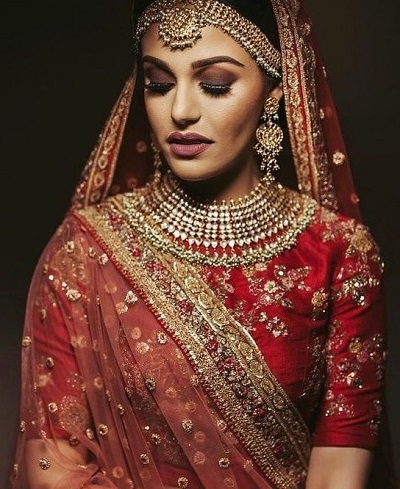 53. Red Heavy Embroidered Bridal Blouse Pattern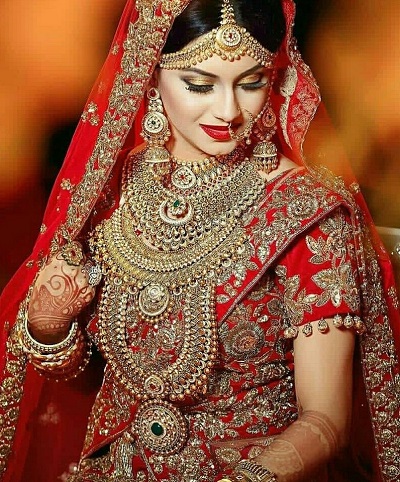 54. Stylish Royal Blue Velvet Bridal Blouse Design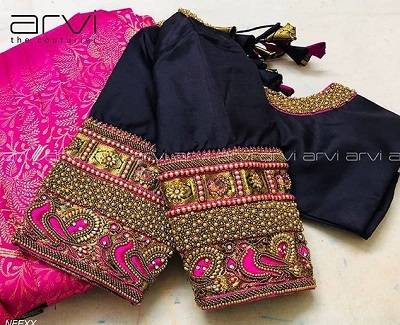 55. Bridal Blouse Golden Bead And Thread Embroidery Work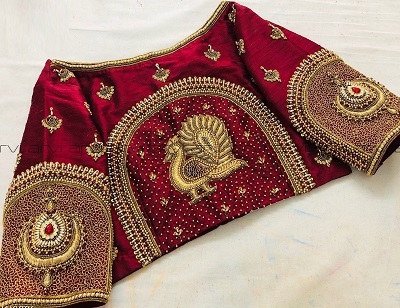 56. Short Sleeves Stone Studded Bridal Blouse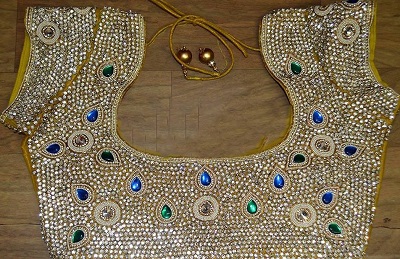 57. Kundan And Bead Work Blouse For Brides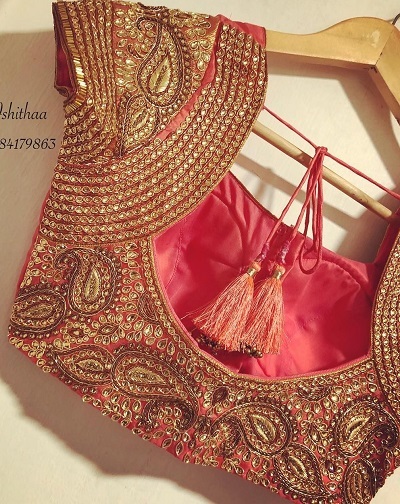 58. Simple Stone Work Red Silk Blouse For Bridal Attire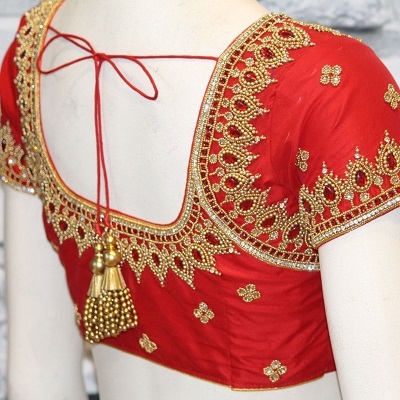 59. Purple Sequin And Stone Work Bridal Blouse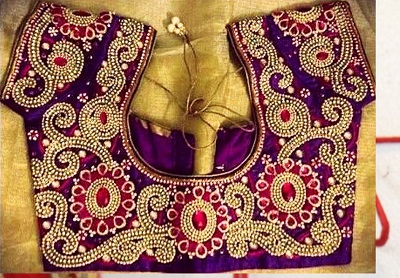 60. Yellow Blouse For Bridal Silk Sarees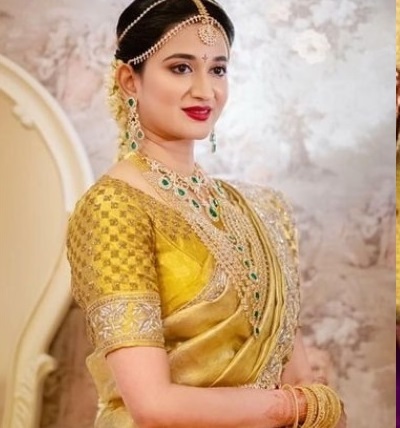 61. Light Green Embroidered Blouse For Silk Sarees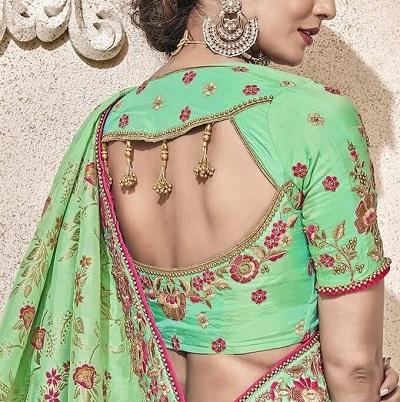 62. Embellished Green Blouse With Back Hooks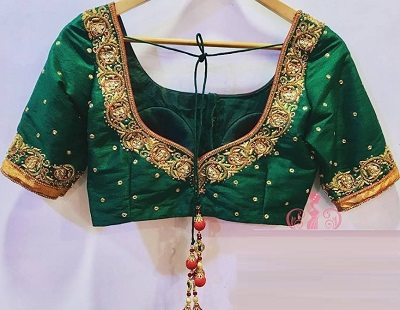 63. Thread Work Red Silk Saree Blouse For Brides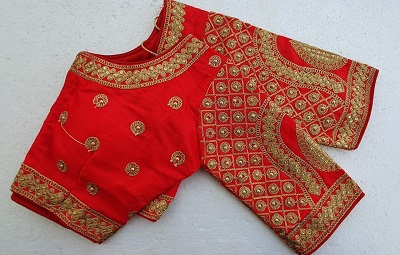 64. Thread Work Circular Cut At The Back Bridal Blouse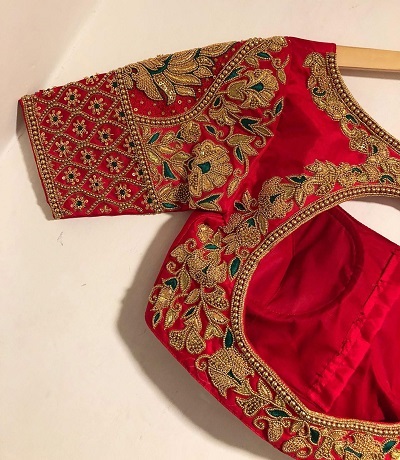 65. Heavy Embellished Bridal Silk Saree Blouse Pattern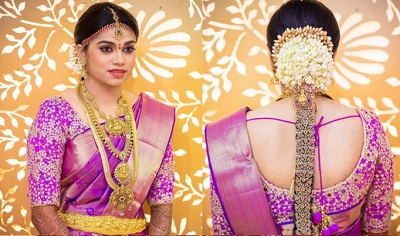 66. Red Bridal Kundan And Zari Work Blouse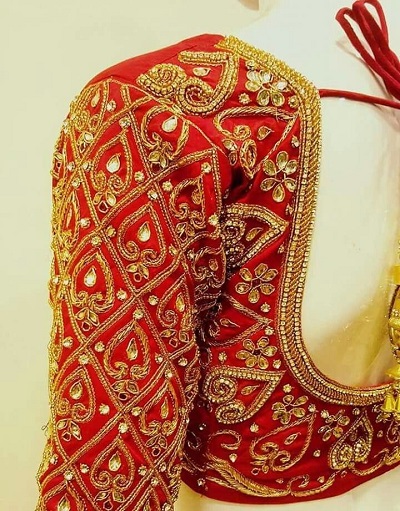 67. Medium Length Sleeves Green Jewellery Work Blouse Pattern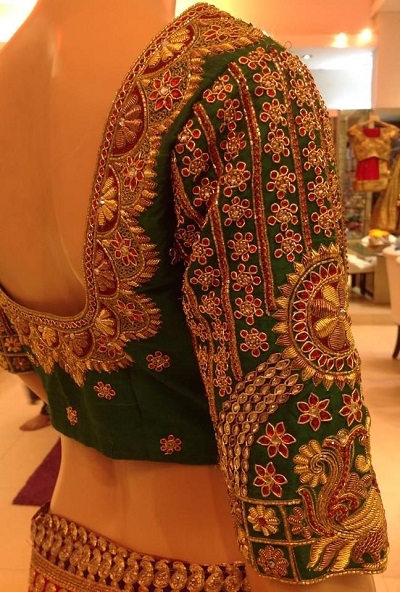 68. Dual Color Boat Neckline Bridal Blouse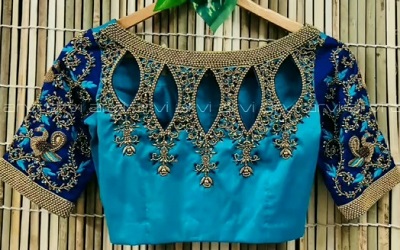 69. Green Heavy Embellished Bridal Blouse For Lehenga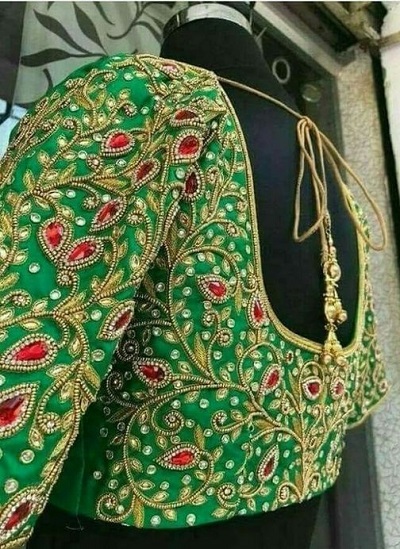 70. Patch Work And Net Work Modern Blouse Pattern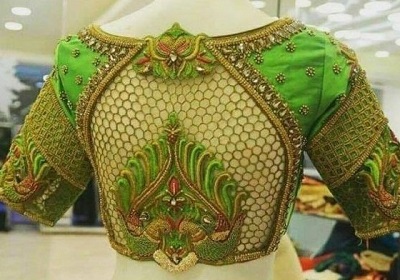 71. Heavy Work Designer Saree Blouse Design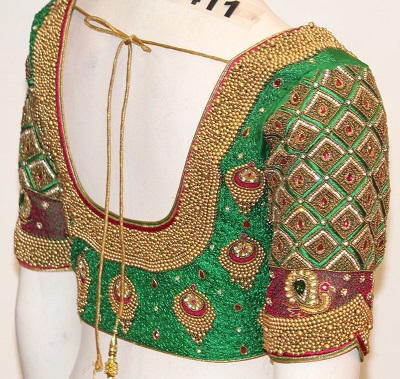 72. Designer Bridal Blouse With Golden Bead Work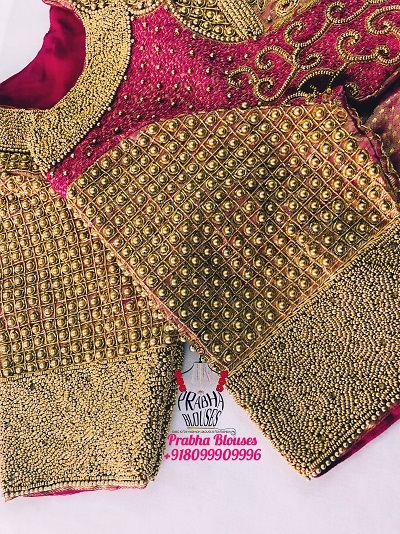 73. Velvet Blouse With Saree And Work For Brides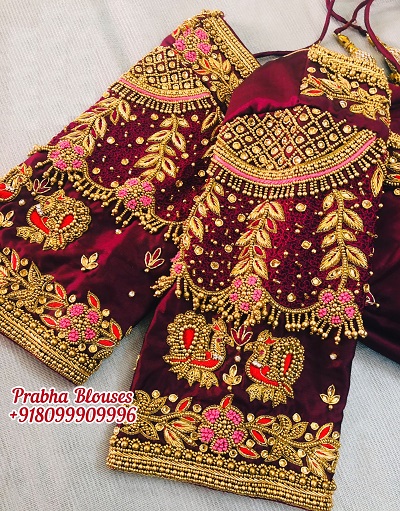 74. Full Sleeves Bridal High Neck Saree Blouse Design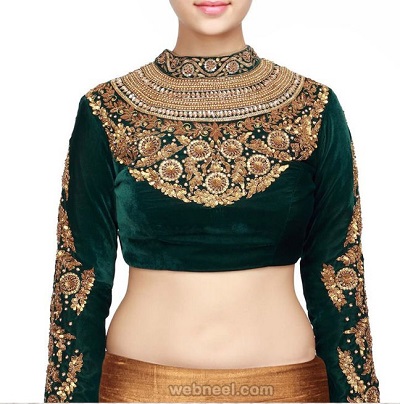 75. Stylish Sequin Studded Bridal Blouse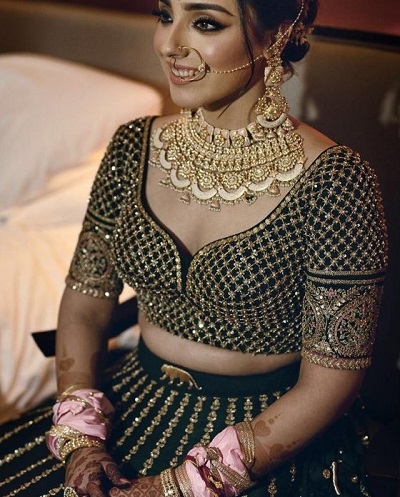 76. Multi Coloured Short Sleeve Bridal Blouse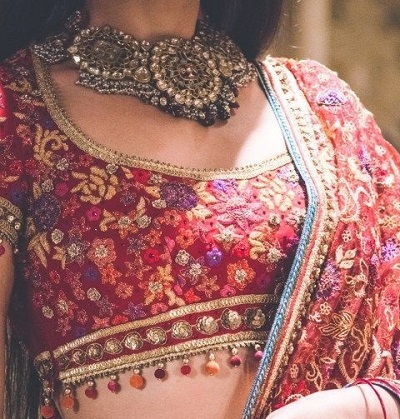 77. Pink Gota Patti Work Blouse For Bridal Lehenga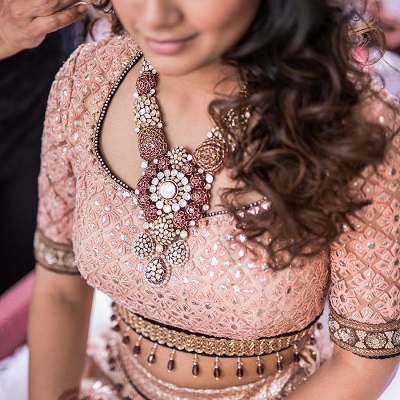 78. Thread Embroidery Cream Color High Neck Blouse For Brides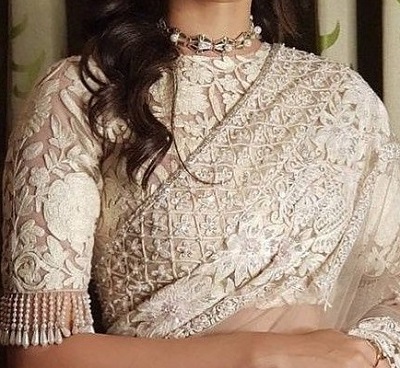 79. Heavy Stone Work Velvet Blouse For Sarees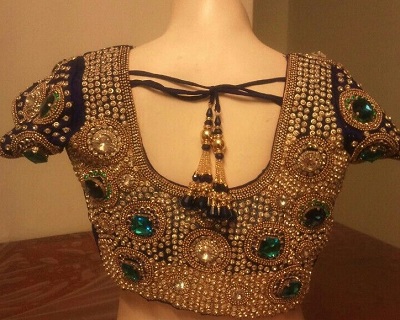 80. Wedding Wear Heavy Stone Lehenga Blouse Design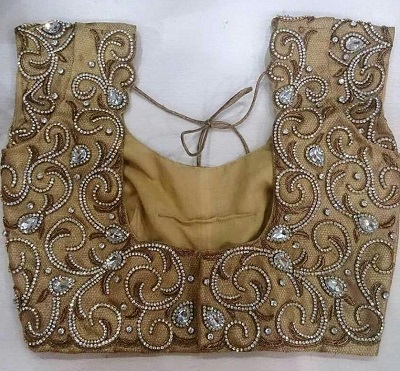 81. New Model Blouse Design For Bridal Lehenga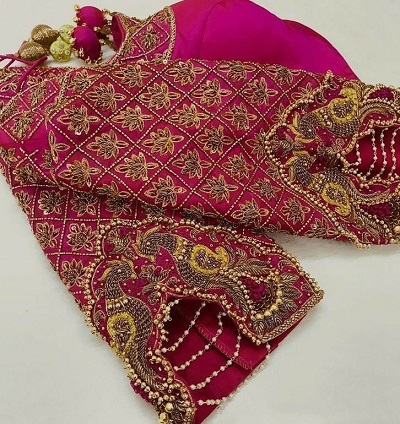 82. Silk Saree Blouse For Brides In Multiple Colours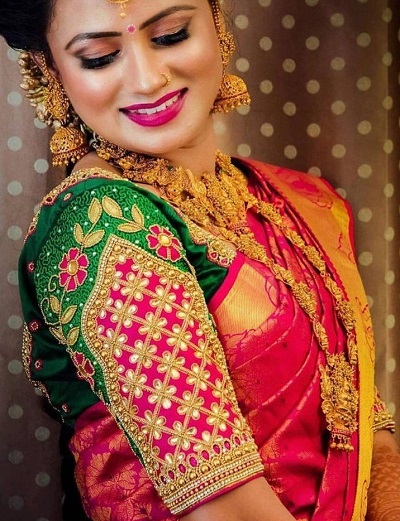 83. Colourful Silk Saree Blouse Design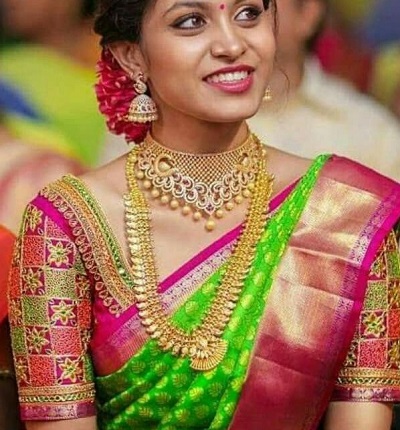 84. Maggam Work Blouse For Pattu Silk Saree For Brides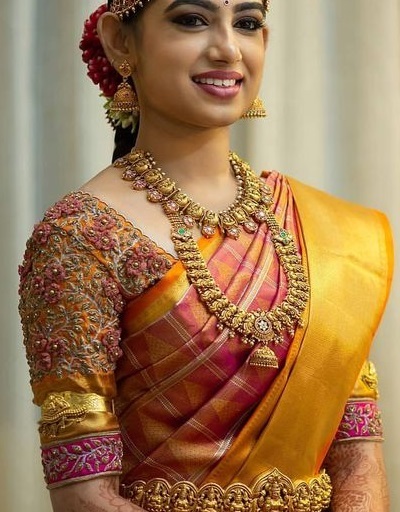 85. Stylish Deep Back Neck Blouse For Bridal Silk Attire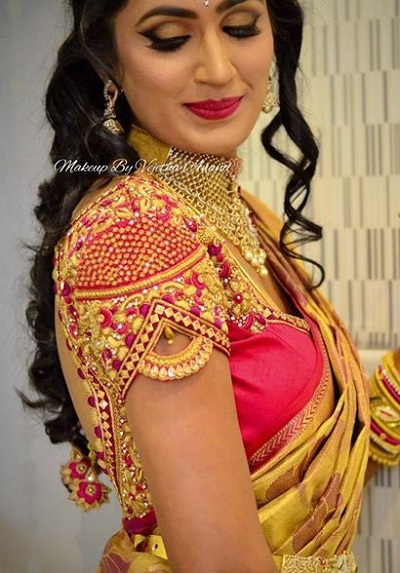 86. Green Silk Blouse With Heavy Sleeves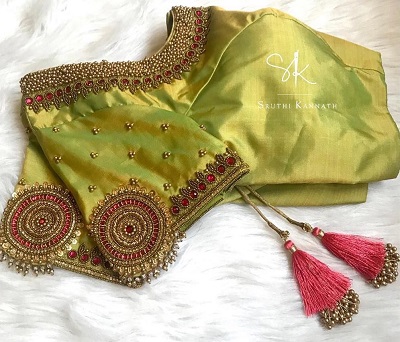 87. Brocade Silk Designer Sleeves Bridal Blouse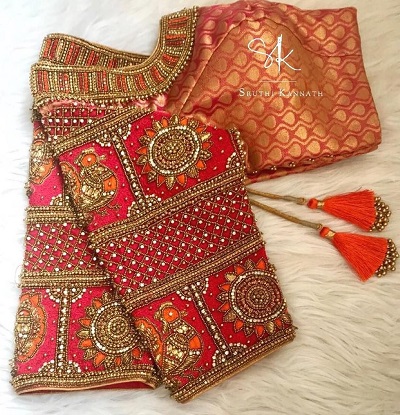 88. Heavy Stone Work Blouse For Bridal Lehenga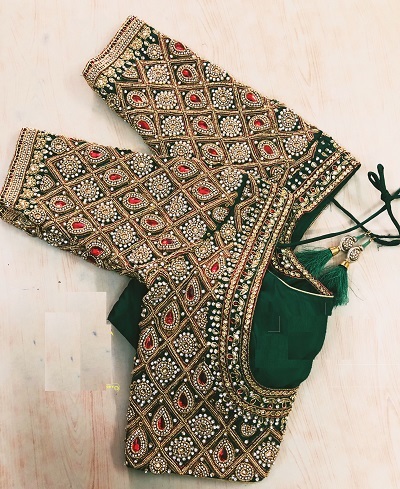 89. Kundan And Bead Work Wedding Wear Blouse Design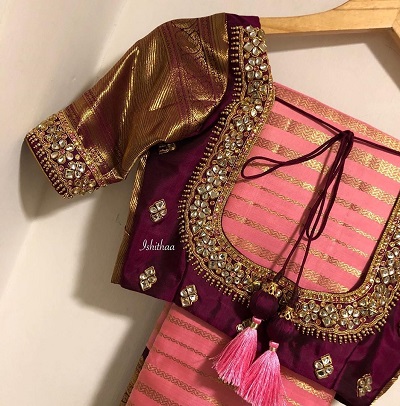 90. Stylish Round Neckline And Full Sleeves Embroidered Blouse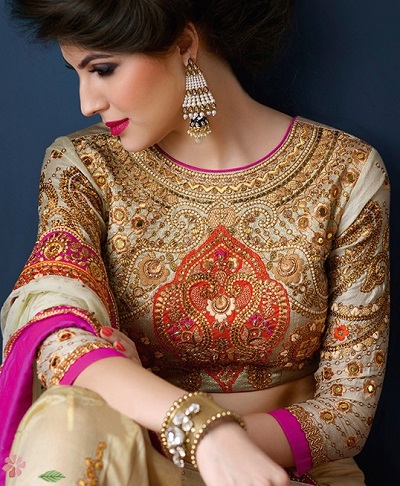 91. Green And Maroon Heavy Work Blouse For Bridal Lehenga And Saree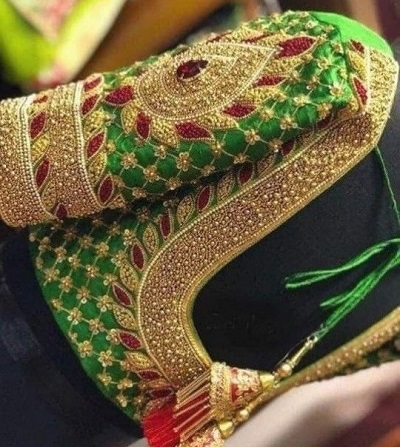 92. Orange Silk Blouse For Bridal Silk Sarees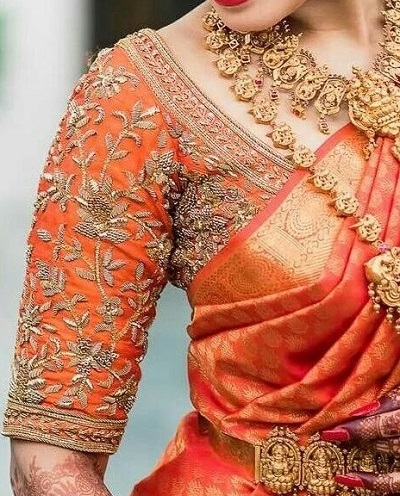 93. Heavy Golden Thread Work Silk Blouse For Wedding Wear Sarees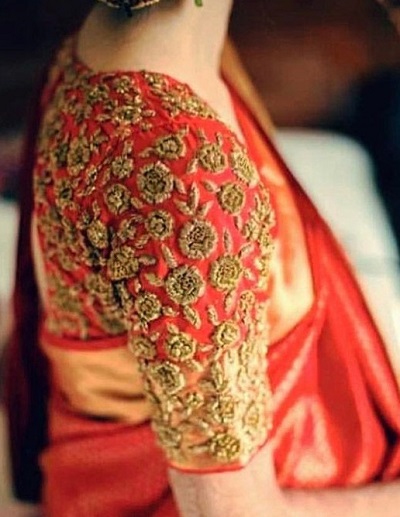 94. Royal Blue Shirt Sleeves Red Embroidered Bridal Blouse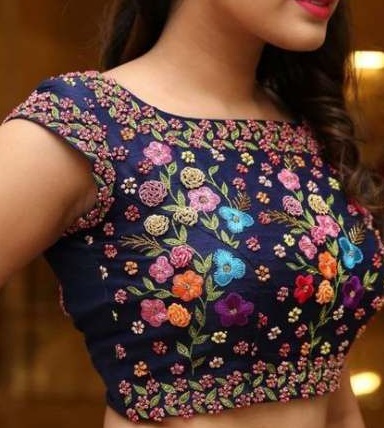 95. Pink Sequin Work Bridal Lehenga Blouse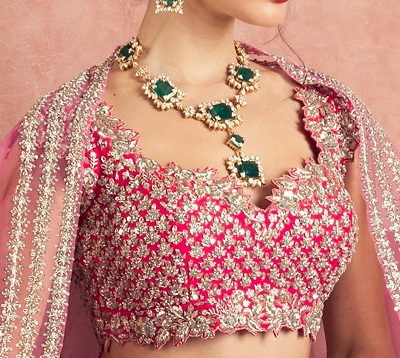 96. Yellow Heavy Work On Sleeves Blouse For Silk Saree And Lehenga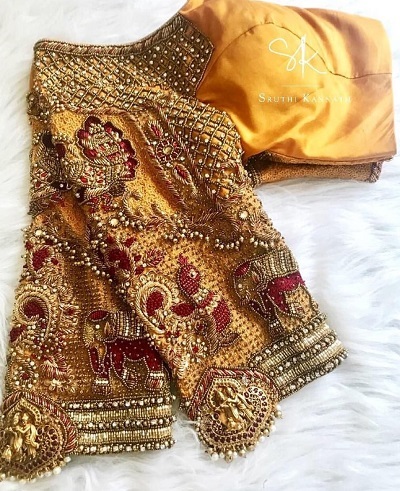 97. New Model Maroon Saree Work Bridal Blouse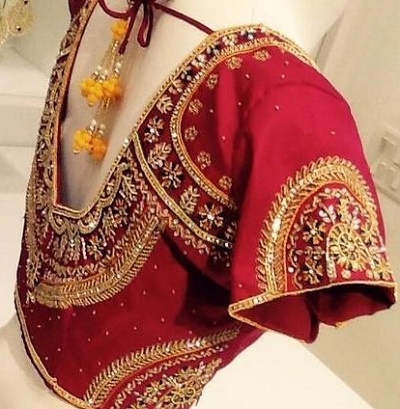 98. Designer Colourful Lehengas Saree Blouse Design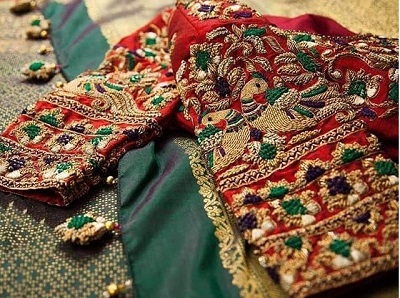 99. Wedding Wera Kundan Work Blue Blouse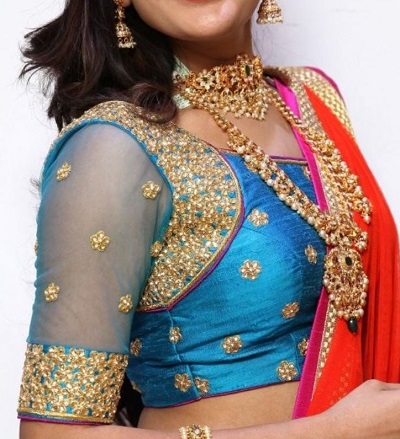 100. Royal Blue Embellished Blouse For Weddings And Parties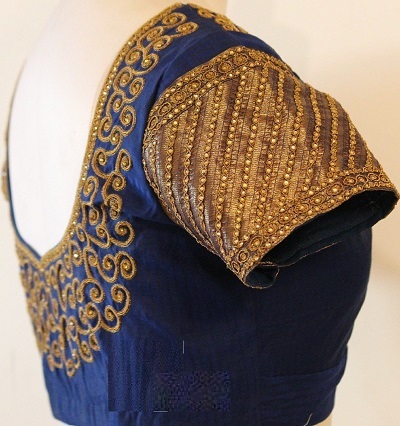 101. Yellow Embroidered And Cut Work Blouse For Bridal Lehenga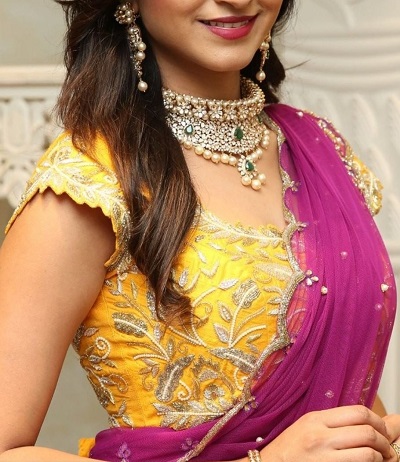 These are the best bridal blouse patterns and designs which are currently popular. These can be replicated with the fabric of your choice and the dress.