Clean and Dry Daily Intimate Powder Review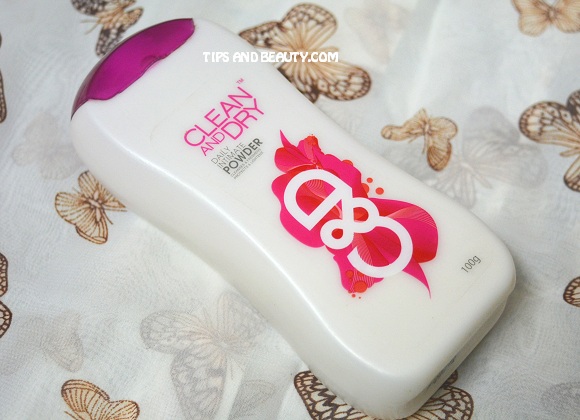 I will review Clean and Dry daily Intimate powder. Feminine hygienic and health is important too. At times we may feel vaginal itching, burning or slightly awkward smell. For all these problems an intimate powder, wash for cleansing foam can be very beneficial to use to keep the private female parts free from rashes, redness, burning, smell, itching etc. These symptoms can be quite common after the menstruation due to the sanitary pad usage which leads to rashes.
Price of Clean and Dry daily Intimate powder: It is for rupees 69 for 100 g of powder.
Experience with Clean and Dry daily Intimate powder
This powder comes in talc like bottle with a pink cap. I find it not so good to use. The powder is just like the regular talc's and smells refreshing. An intimate powder to good to use and heal the rashes around the vagina or on the thigh. When we walk at times due to friction when the thighs rub together then redness, rashes and pain due to that can be experienced. This situation happens a lot in the summers when weather is hot and we tend to sweat a lot.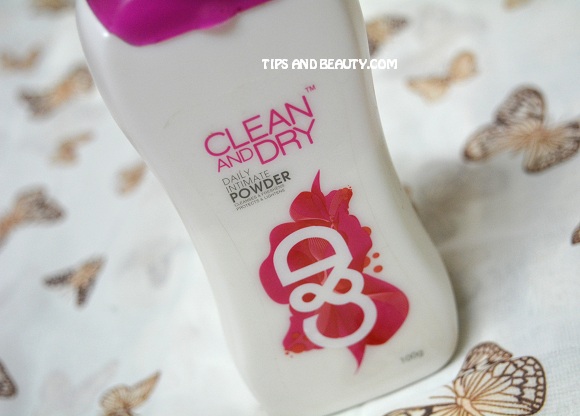 An intimate powder helps to keep the vaginal area dry and odorless. It has clotrimazole which is anti fungal. Hence it can also cure yeast infection. But the talc should be dabbed over the vaginal area not into the area since it is not a good thing and doctors too have advised that doing this can cause cancer. Not to scare you but this is true. Such intimate powders are meant to be used outside only over the area or over the thighs, inner of the thighs etc. Other than that if you experience anything excessive like pain, burning, itching or the smell then consulting a doctor is the best thing you should do.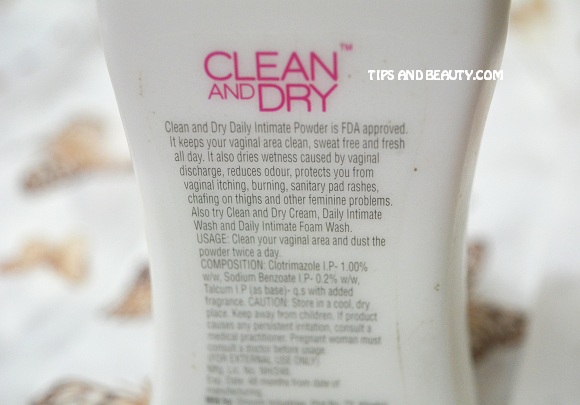 This powder is great to use on the hip bone joint where you tend to get sweaty or over the pubic hair if you get sweat there too.
Other than the powders, it is also good to use intimate wash to clean the area gently. Always make sure that after urinating you wash the area with water to keep the area clean and odorless.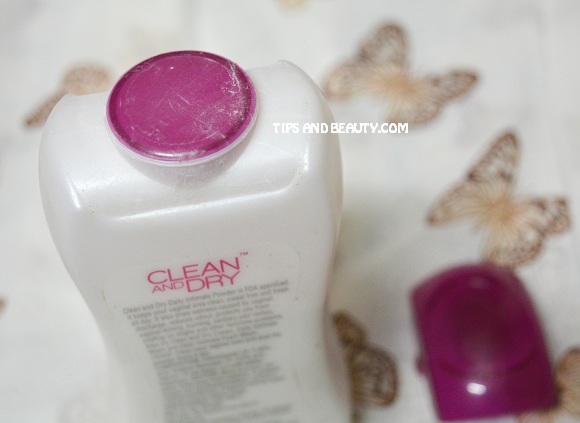 Clean and Dry daily Intimate powder is a good product to have with you which can take care of the problem that women face with their intimate areas.
Rating: 4 out of 5
Take on Clean and Dry daily Intimate powder
Clean and Dry daily Intimate powder is a good to use daily intimate powder which takes care of the reaches, redness, sanitary pad rashes, vagina odor and wetness though so not use such powders inside the vagina but only the outside part. Packaging could have been better and more user friendly.