Cold shoulder sleeve design is really popular. The cold shoulder sleeve type actually looks quite modern and looks really beautiful. There are different variations of cold shoulder sleeves style and the same style can be seen in different types of women's dresses. In Indian ethnic dresses, cold shoulder blouse is a very popular. Even cold shoulder kurtis and dresses are very much in fashion trend. So here we have compiled a list of the beautiful and the trendiest cold shoulder top designs for women and girls.
Latest Styles of Cold Shoulder Kurta Design
1. Cold shoulder ruffled top for college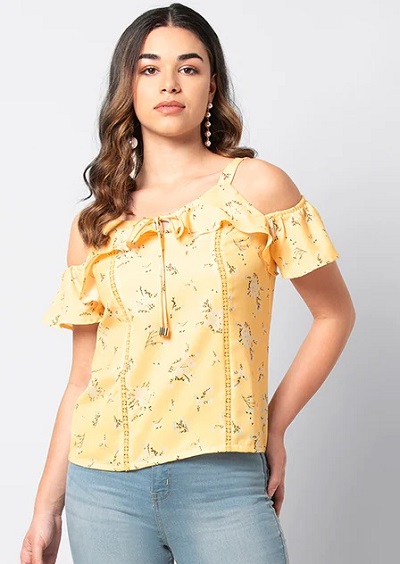 It is a beautiful cold shoulder top with a ruffled detailing near the neckline. The sleeves of the cold shoulder have elastics that secure the rest of the sleeves in place. It also has got a string in the neckline and is a beautiful floral printed top for summer season.
2. Sweetheart neckline party wear top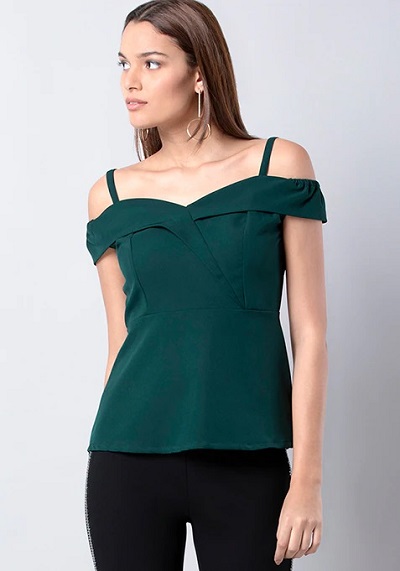 This is a beautiful cold shoulder style party wear top in dark teal color. The color is so beautiful and the fabric is of Crepe which is also quite good and comfortable to wear. This cold shoulder dress is ideal for women would like to have something different in their tops. This top can be paired with different types of trousers and jeans, palazzo and other types of bottom wear like skirt.
3. Cold shoulder sleeves floral printed top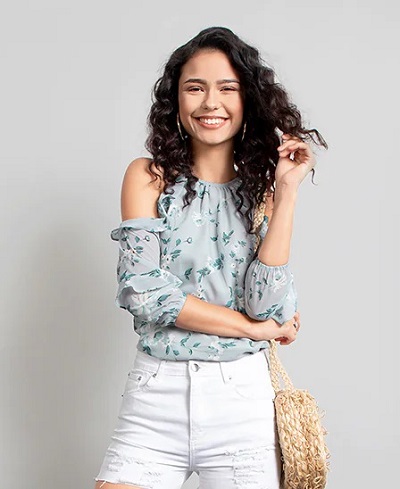 This top is ideal for summer season and has a beautiful cold shoulder detailing. It is a blouson top, where in a thin elastic is given on the neckline and on the baseline. It looks really beautiful and the baby blue color is equally repression considering the summer season
4. Summery floral cold shoulder top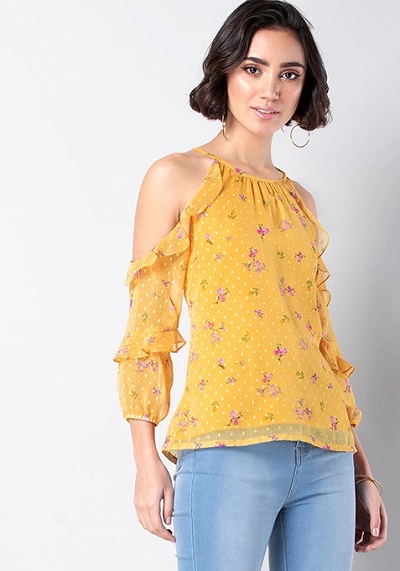 This is a beautiful cold shoulder top with a nice detailing and floral print. It is made in a chiffon fabric with the lining. The sleeves are without the lining and the cold shoulder cut is a bit beyond the arms like a Halter and cold shoulder styling top.
5. Cold shoulder sleeves style floral top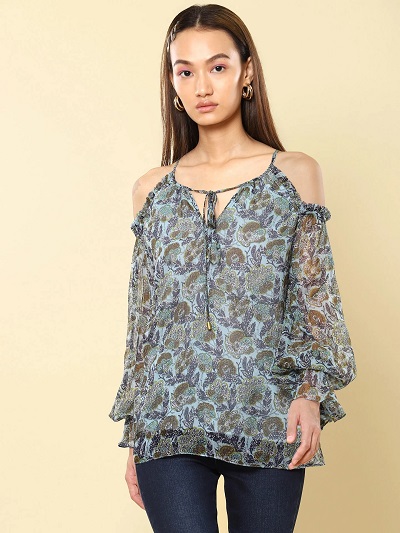 This is a beautiful top with a nice cold shoulder and peasant style sleeves. The top is made in the Georgette fabric and a nice floral printed grey fabric has been used. It is for sure a summer specific fabric for college and casual events.
6. Cold shoulder floral printed summer top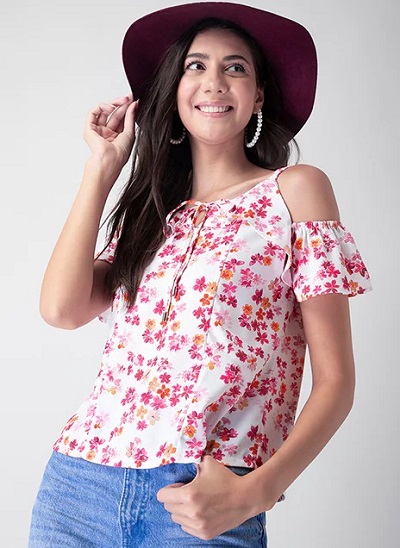 This is a really beautiful top with the nice floral printed fabric where in a white base is used with pink and orange flowers. It is simply amazing and so beautiful to look at.
7. Strap style Cold Shoulder Top With Front Buttons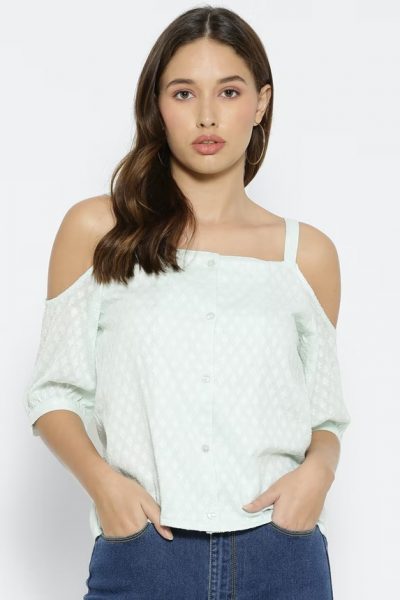 The off White colored cold shoulder top has three fourth sleeves with the band and a strap is there on the shoulders. It is a semi formal kind of tops that looks really amazing on the frontline and there are buttons and it can be paired up with different bottom wear like jeans, skirt, trousers and more.
8. Flared sleeves cold shoulder for the men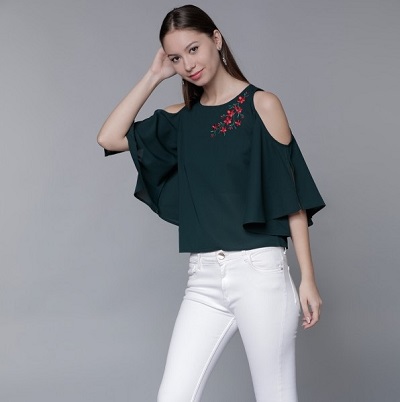 This is a really nice and beautiful cold shoulder top with flared sleeves. The flared sleeves looks beautiful and embroidery on one of the shoulders also makes it quite refreshing to look at.
9. Cold shoulder smoking top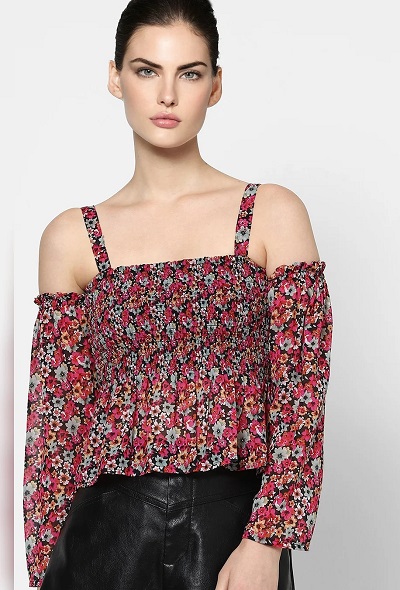 This is a cold shoulder top that has the Bohemian Vibes. And nice floral fabric has been used with the cherry blossom flowers and it has a shoulder strap and a cold shoulder sleeve. The top has smocking work on the bust line and the Georgette fabric used is also beautiful.
10. White cold shoulder style top with shoulder strap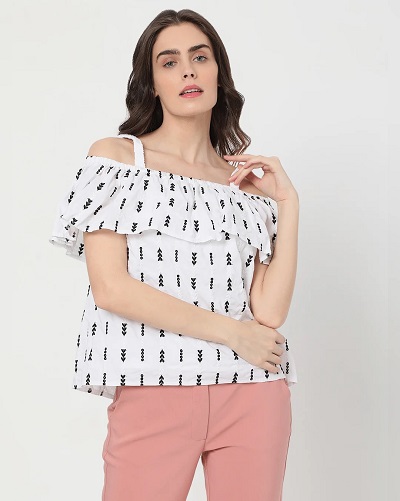 This is also a perfect summer top and it looks really amazing when paired with a pink or peach colored bottom wear.
11. Front Layered Blue Cold Shoulder Stylish Top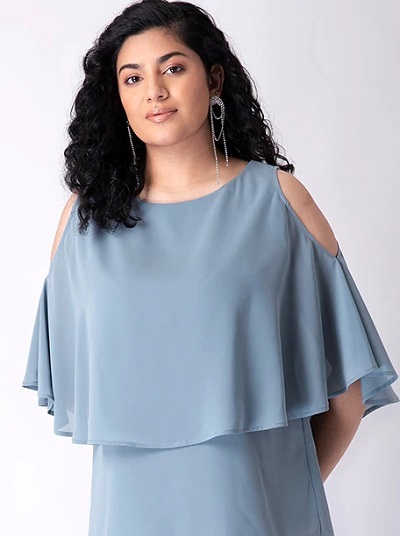 12. Thin Strips Style Off Shoulder Cold Shoulder Top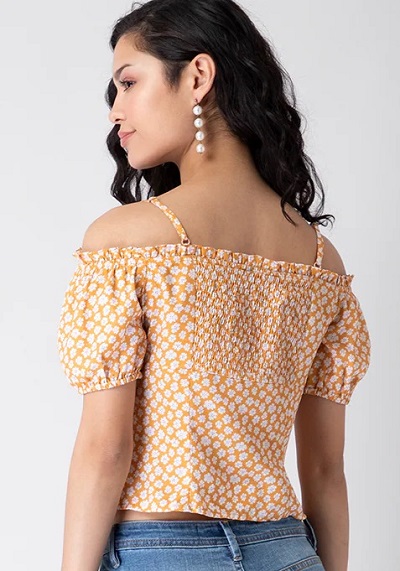 13. Stylish Cold Shoulder Top In Georgette Fabric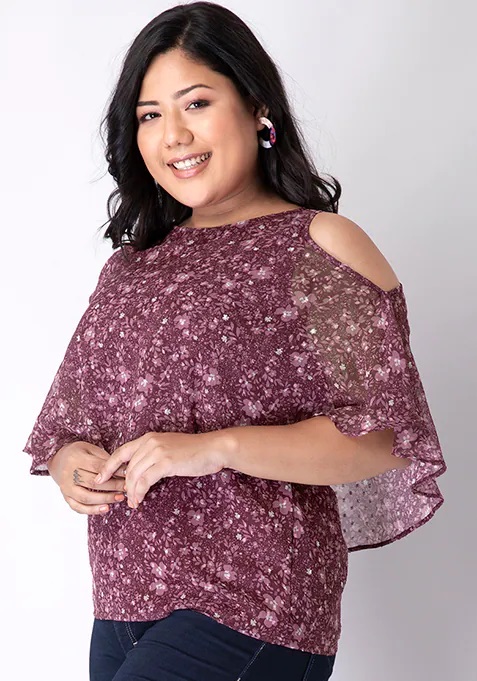 14. Vintage Cold Shoulder Top Style design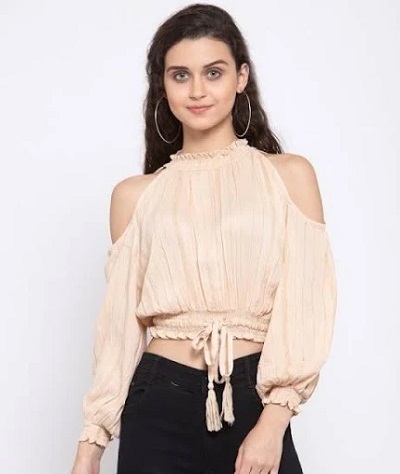 15. White And Maroon Vertical Stripe Cold Shoulder Top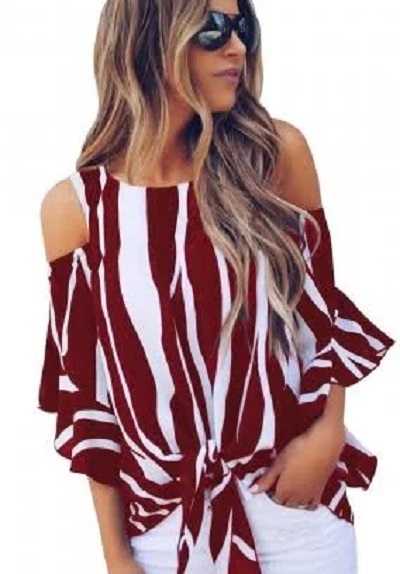 16. Cold Shoulder Ruffle Top in Pista Green Color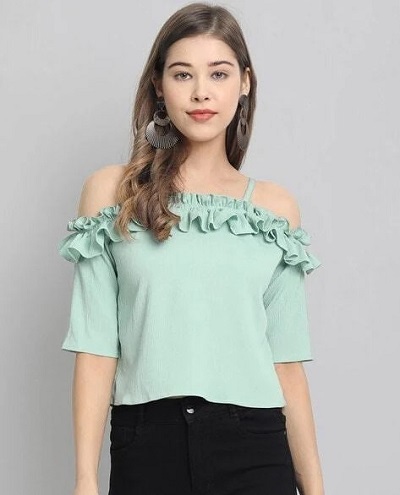 17. Long Cold Shoulder Top With Tiered Sleeves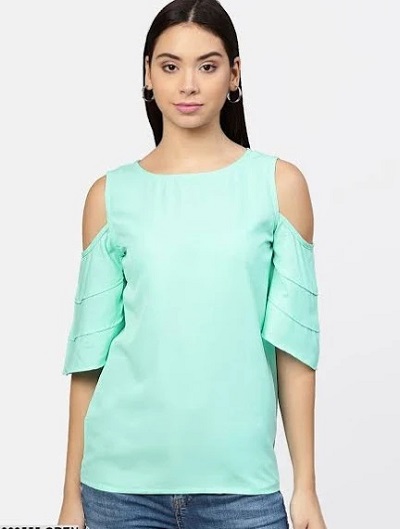 18. Stylish Polka Dotted Halter Style Cold Shoulder Top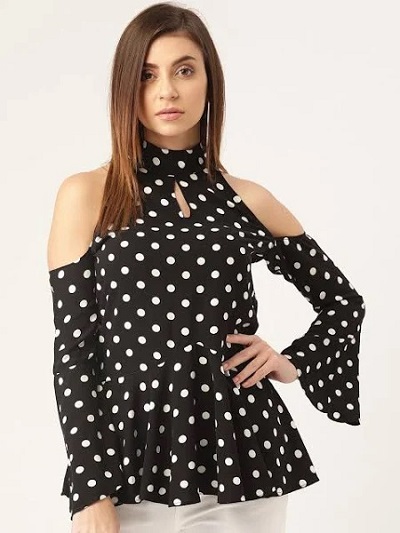 19. Collared Cold Shoulder Top With Ruffled Sleeves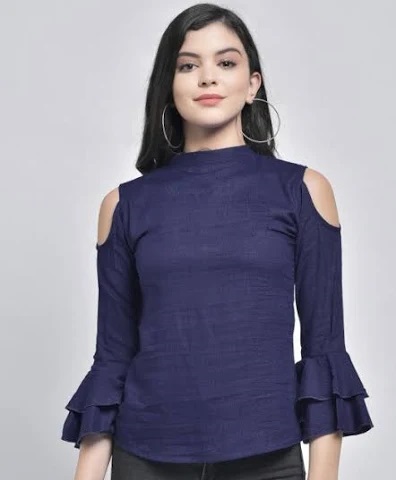 20. Halter Style Cold Shoulder Top Design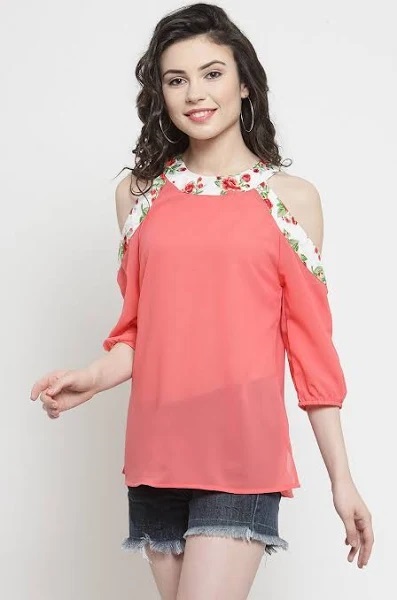 21. Wine Cold Shoulder Top With Straps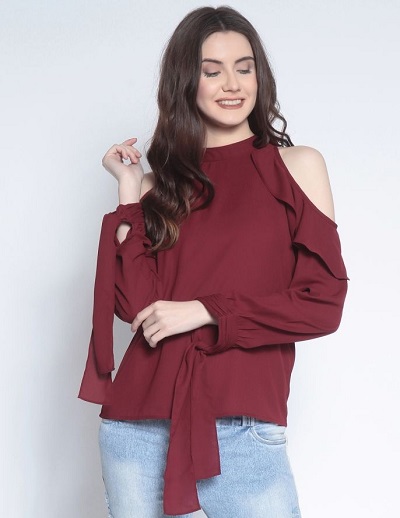 22. Chiffon Cold Shoulder Embroidered Top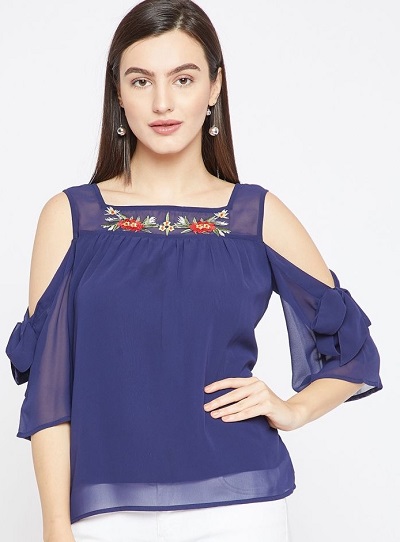 23. Casual Full Sleeves Cold Shoulder Top Design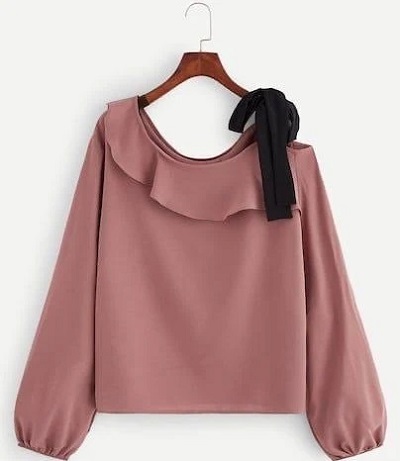 24. Shirt Style Cold Shoulder Top With Layer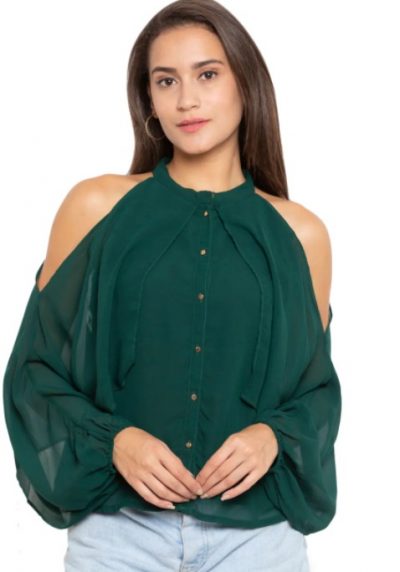 25. Summer Cold Shoulder Top Design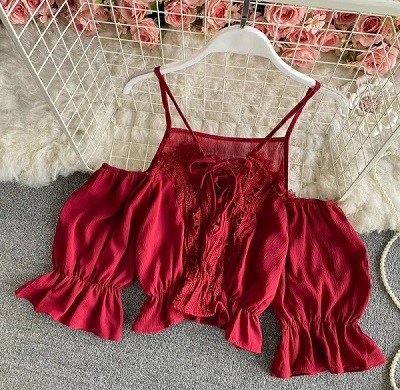 26. Cold Shoulder Girls Top With Strings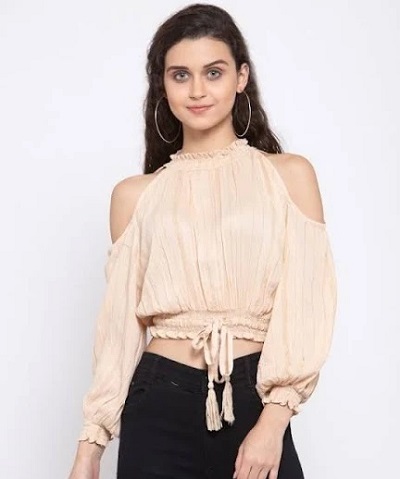 27. Designer Cold Shoulder Style Crop Top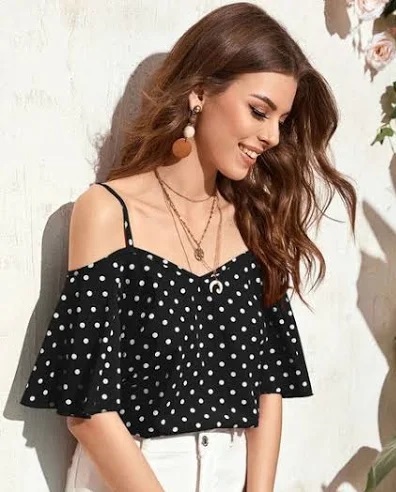 28. Black Long V Neckline Cold Shoulder Top Design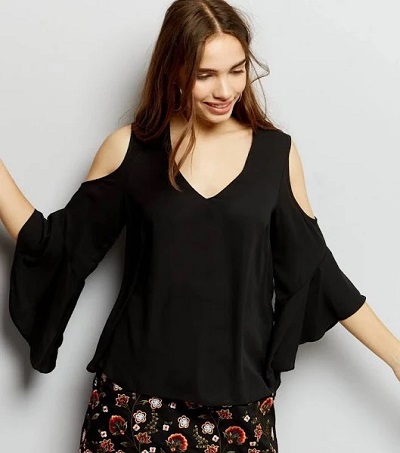 29. Stylish Pink Cold Shoulder Crop Top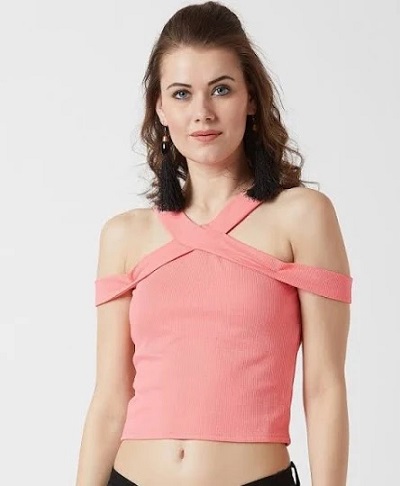 30. Yellow Crop Top in Chiffon Fabric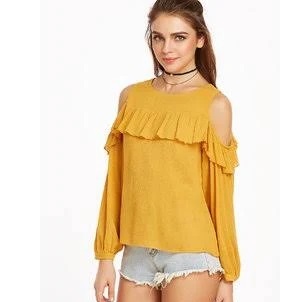 31. Shirt Style Cold shoulder Top Design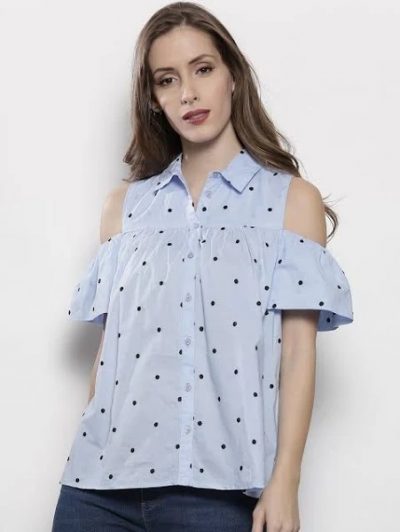 32. Floral summer Georgette Cold Shoulder Top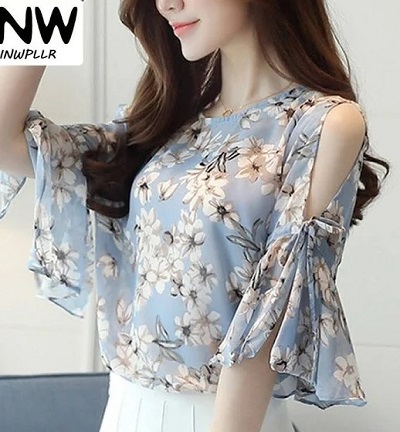 33. Pleated and Collared Crop Top Style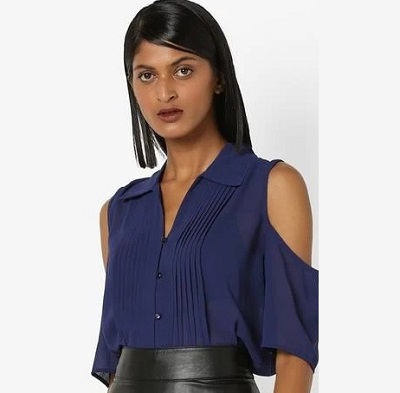 34. Crop Top Styled High Neck Sweater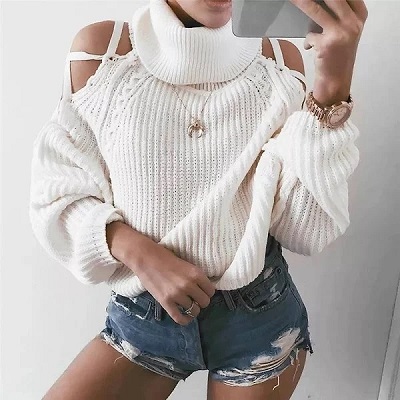 35. Shimmer Fabric Cold shoulder Top Design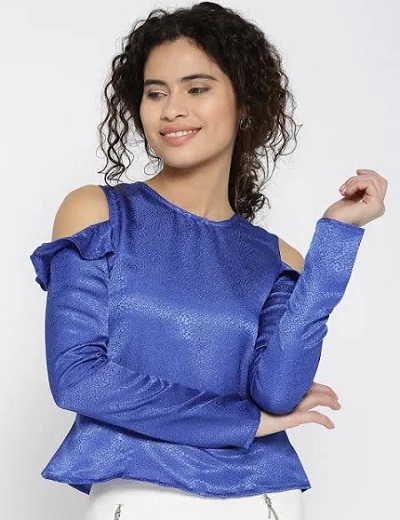 36. Black Shimmer Satin Fabric Crop Top Style Top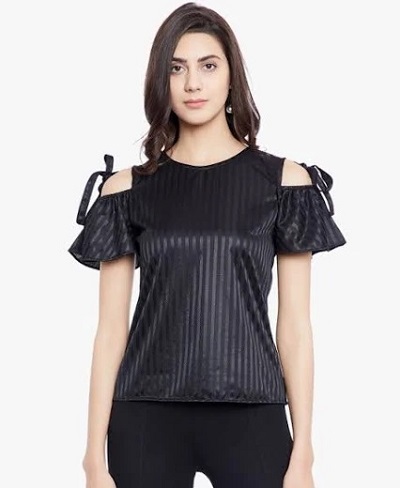 37. Sleeves Cold Shoulder Top Design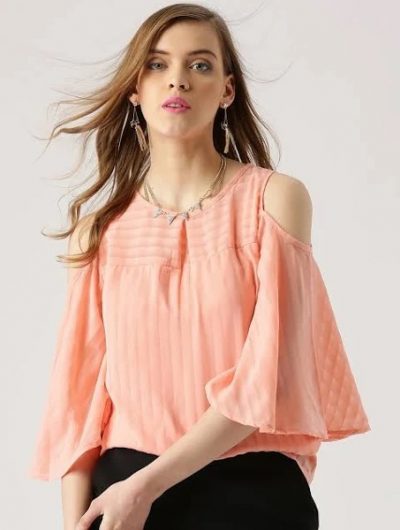 38. Crop Top Full Sleeves Cold Shoulder Top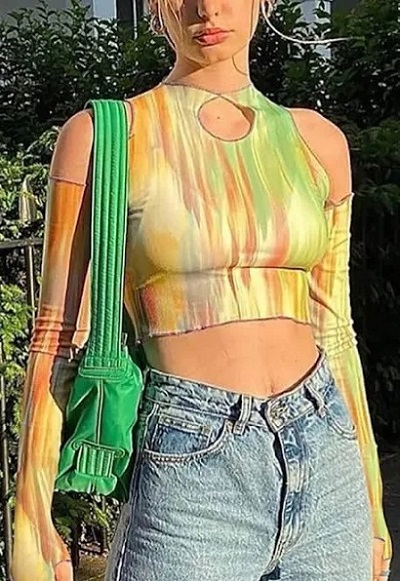 39. Cold Shoulder Long Full Sleeves T Shirt Style Top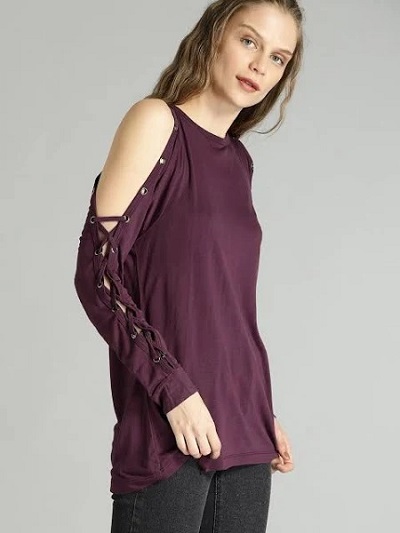 40. Printed Cold Shoulder Top Design for Girls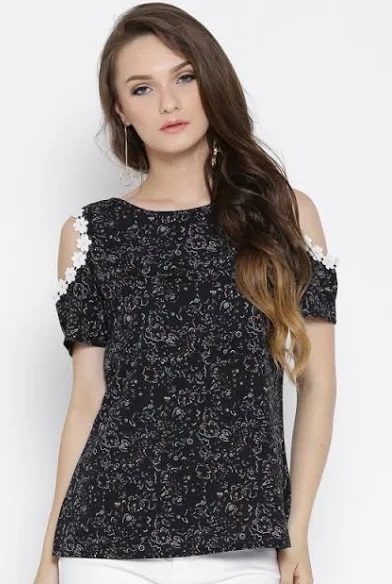 41. Simple Cold Shoulder Tops With Boat Neckline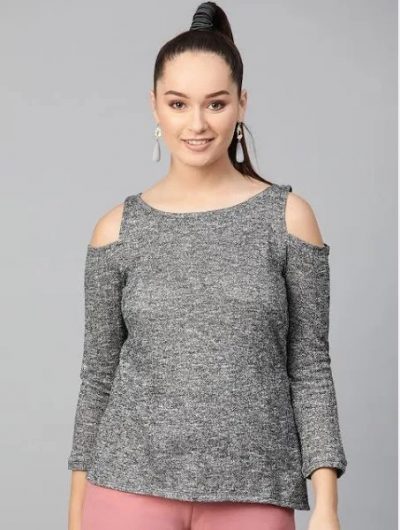 42. Lace Fabric Cold Shoulder Top Design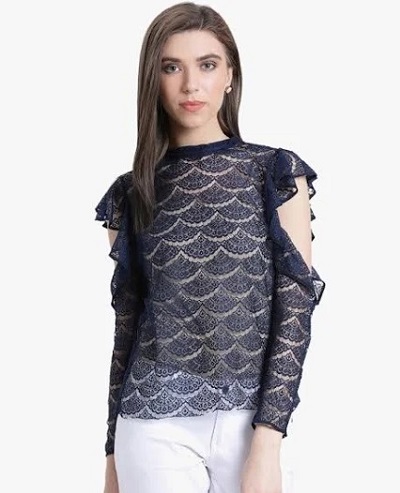 43. Cold Shoulder Top With Layered Design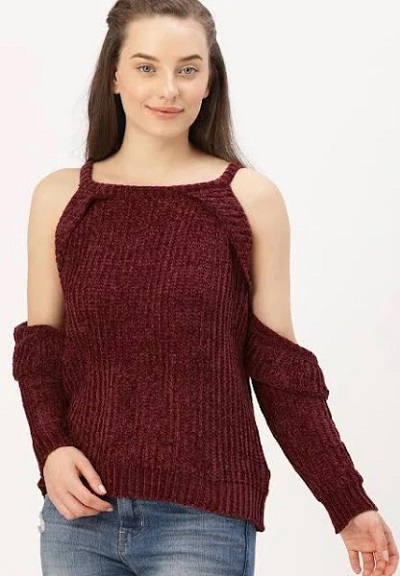 44. Cold Shoulder Shirt Style Top Design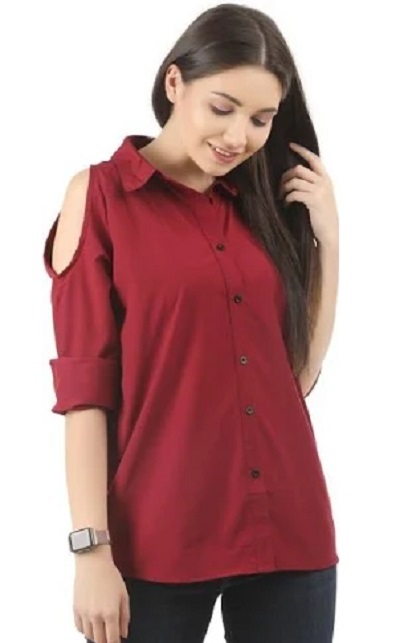 45. Cold Shoulder Shirt Top With Ruffled Detailing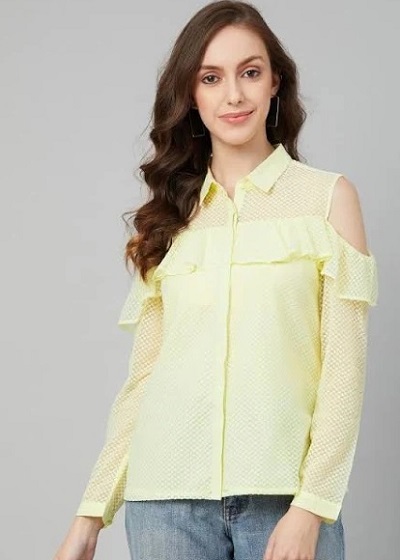 46. Stylish Printed Boat Neckline Cold Shoulder Top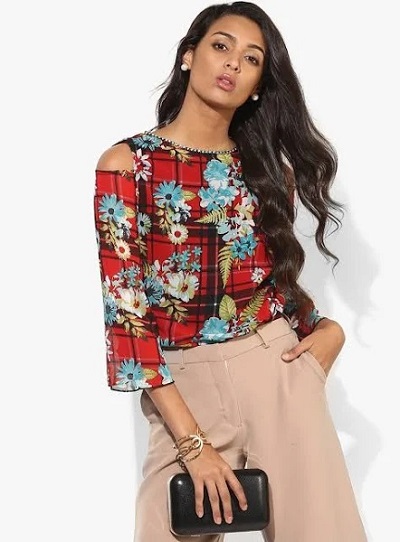 47. Stylish Full Sleeves White Cold Shoulder Top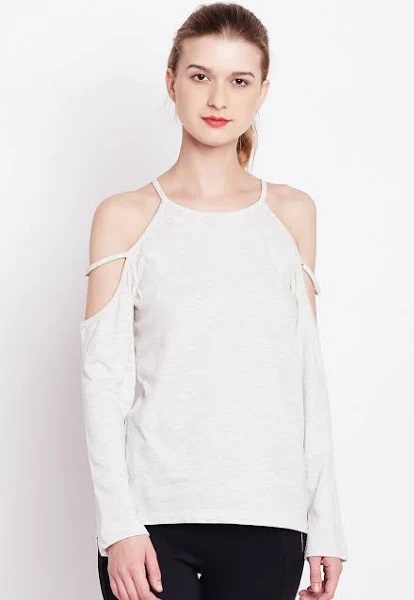 48. Halter Neckline Cold Shoulder Top In White Color
49. Yellow Lace Fabric Cold Shoulder T-Shirt Style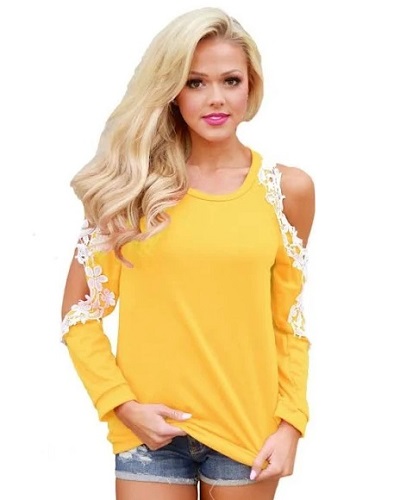 50. Patch Work Style Cold Shoulder Top Design