Collared Neck Blouse Designs (2021)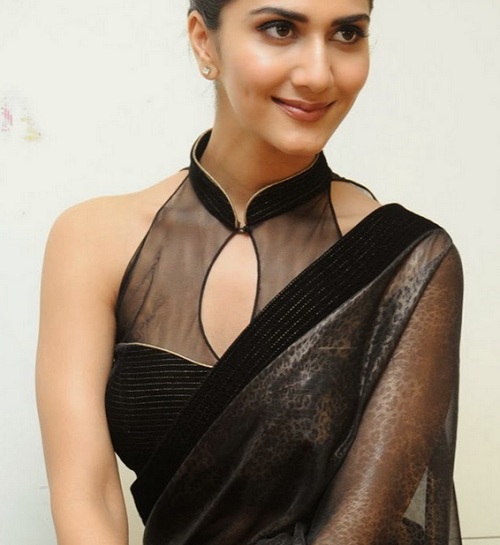 Blouse designs and patterns are important as no matter how pretty and elegant the saree or the lehenga may be, it will not look good when the blouse is not designed well. A blouse design depends on the latest trends, body type, neck type etc. This design also depends on the material of the blouse piece like long sleeves look good with net material while velvet blouses look good even if there is a little detailing. A back dori takes the elegance and style factor of a blouse design to another level. Neck of the blouse is quite important which gives a unique look to the entire outfit. We will share some collared neck designs of the blouse for saris and lehengas, which have been sported by the celebs.
1. Chinese Collar Blouse Design
This blouse design with Chinese collar looks simple yet very glamorous. The extra cut below the collar enhance the neckline and gives it a very modern feel.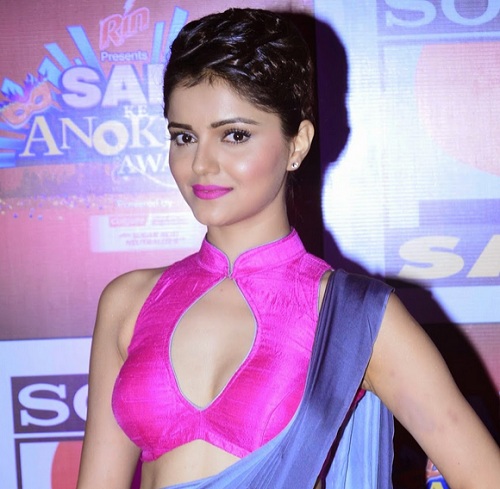 This blouse designed for lehenga worn by Parineeti has the translucent chiffon material for the sleeve and above the breast and an embroidered collar.
2. Mandarin Collar Blouse Design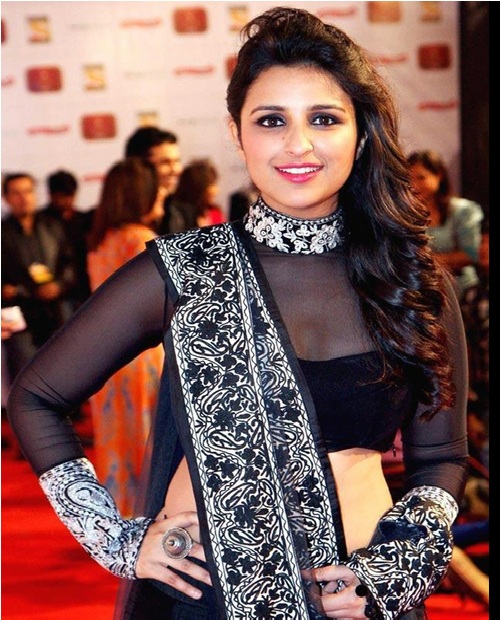 Those who wish not to show any skin yet look in style can go for this high collared blouse design. This looks good for mature ladies with saree or lehengas. The embroidery patches makes this even more attractive  and stylish. A lot of women would definitely complement you for this nicely designed blouse. Even pairing sarees with this would work.
3. High Neck Collar Blouse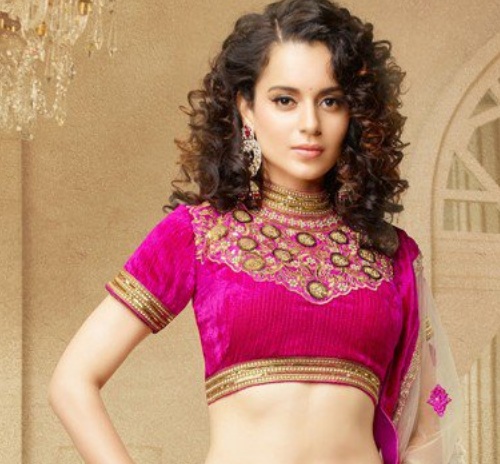 This style sported by Sonam is good for ladies with long neck as it gives a very feminine delicate look. The cut work makes it even prettier. High neck pattern neckline is trending and this is why, even for the parties and weddings, women are opted for such designs.
4. Short Sleeves Collar Design Blouse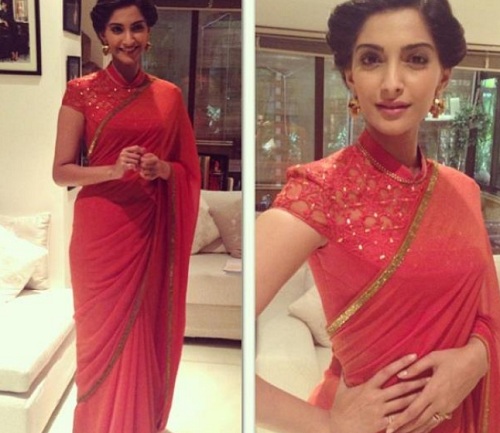 This collared neck blouse design is perfect for sarees for middle aged women who are on a bit heavy side. This will hide the extra flab on the arms and breast and gives a very classy elegant look even to a simple saree.
5. Very High neck Collar Blouse
This blouse comes with a dori below the collar. This design will make your neck look longer. For shorter neck, the design can be a bit not so comfortable while wearing it.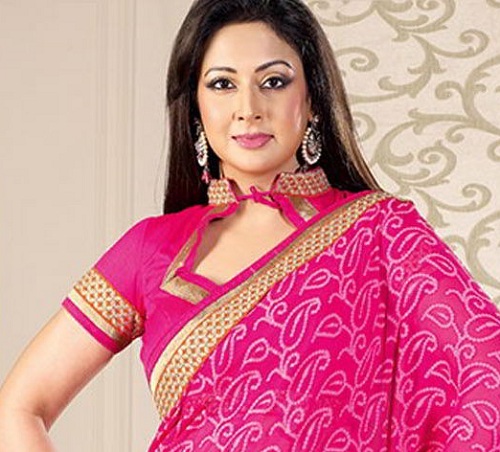 This collared neck blouse design is very stylish and will suit with simple sarees or even the net lehengas. This can be made with either the contrasting material or with the same color but different material like a solid one with net material for the top portion as shown in the image.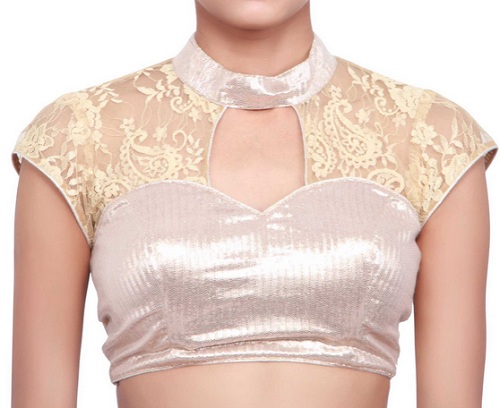 This collared neck blouse design worn by Sridevi is loaded with extra embroideries which gives it a rich look.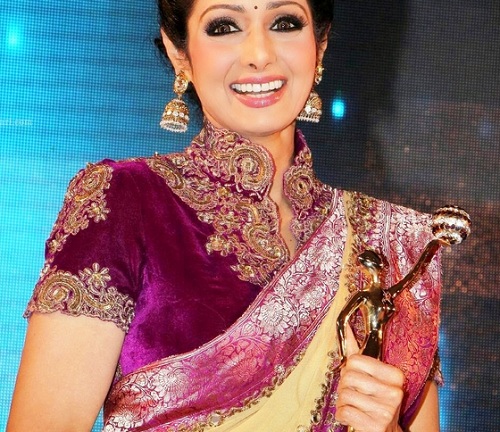 This collared neck blouse design is just stunning and would go extremely well with net lehengas, chiffon sarees or in fact any sought of saree. The embroideries add a glamour quotient to this blouse design and pattern.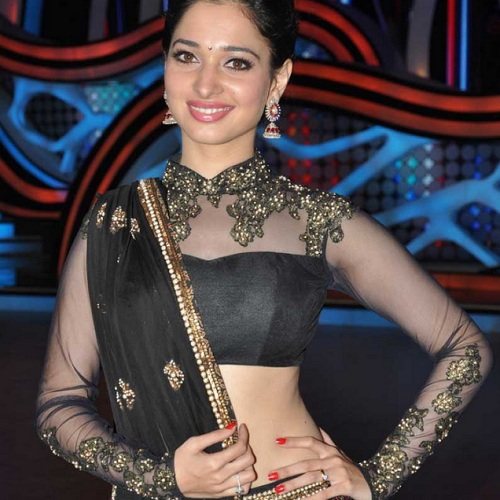 21. Cotton Collar Saree Blouse Design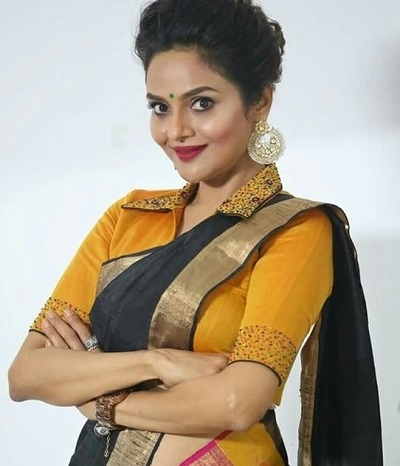 22. Label Style Silver Saree Blouse pattern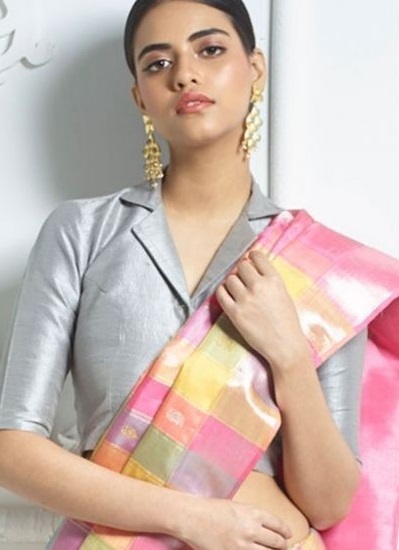 23. Stylish Rounded Collar Velvet Embroidered Blouse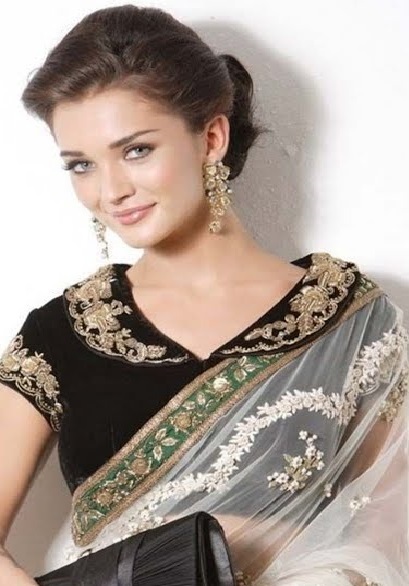 24. Stylish Short Collar Silk Saree Blouse Design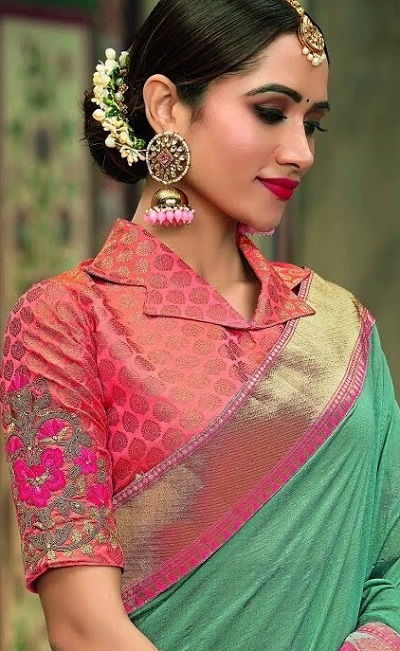 25. High Neck Collar Slit Saree Blouse Design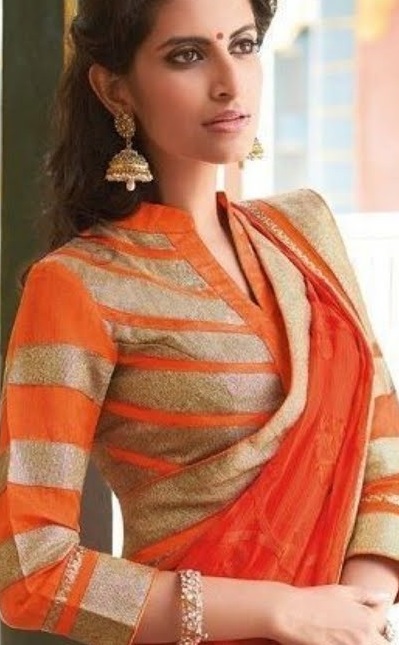 26. Shirt Collar Saree Blouse In Iikkat Print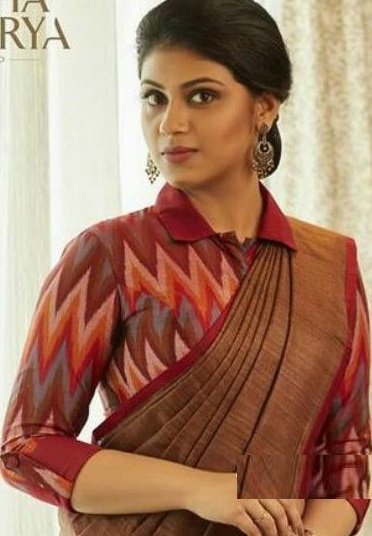 27. Stylish High Neck Collar Saree Blouse Design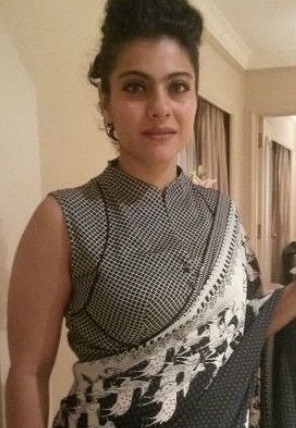 28. High Neck Embroidered Collared Blouse Lehenga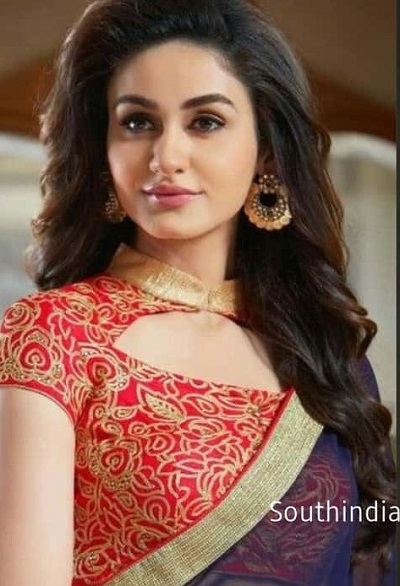 29. Stylish High Neck Saree Blouse With Net Fabric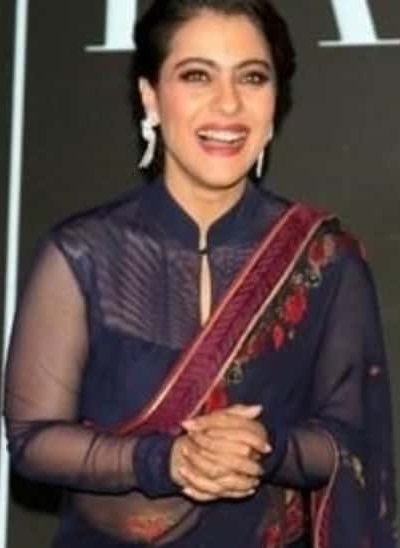 30. Collar Cotton Saree Blouse Pattern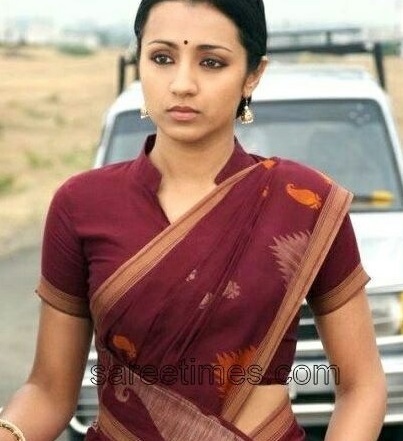 31. Half Collar Short Sleeve Saree Blouse Pattern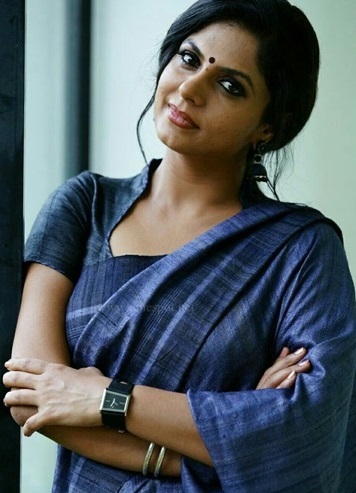 32. Coat Style Blouse With Front Buttons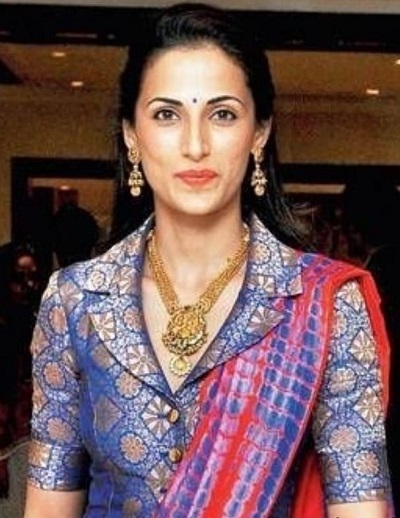 33. Front Collar Boat Shape Neckline Blouse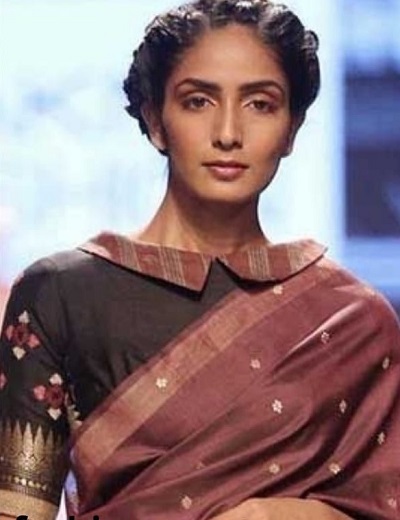 34. Peter Pan Blouse Design With Ruffled Sleeves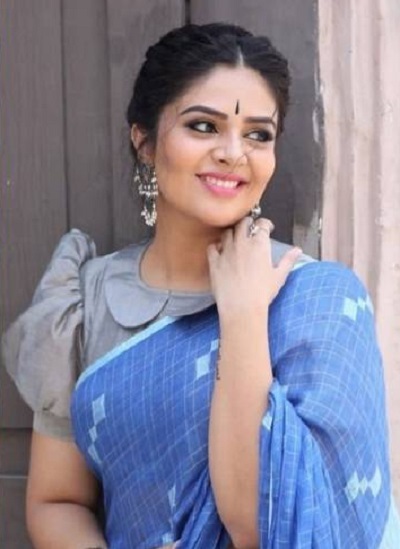 35. Flared Sleeves And Collar Blouse Pattern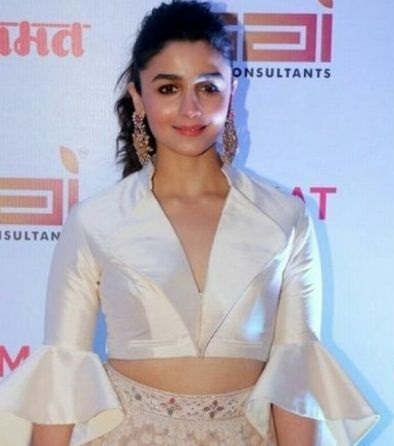 36. Shirt Style Collar Blouse With Front Buttons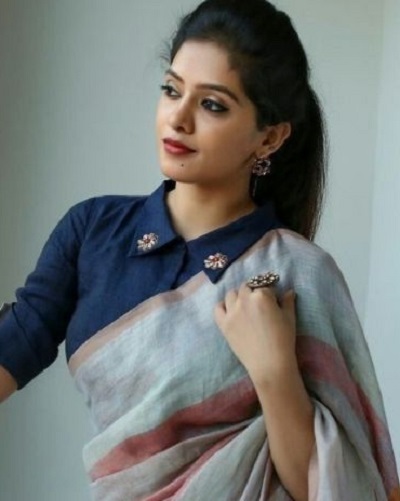 37. Sleeveless High Neck Brocade Fabric Blouse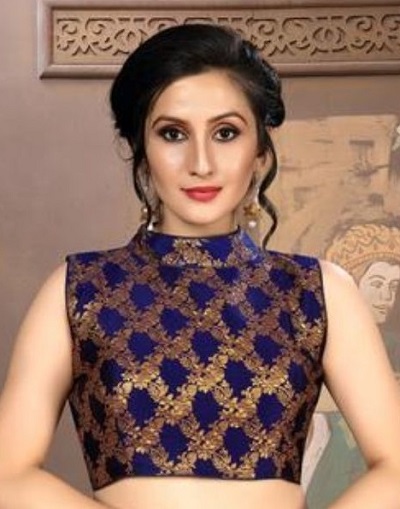 38. Stylish Collar Blouse With Front Zipper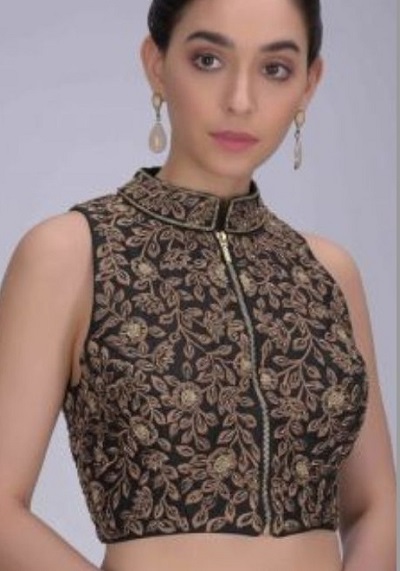 39. Stylish Ruffled Sleeves Blouse With Collar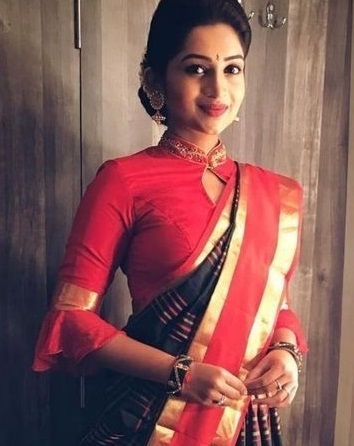 40. Halter Style Sleeveless Blouse Design With Back Hook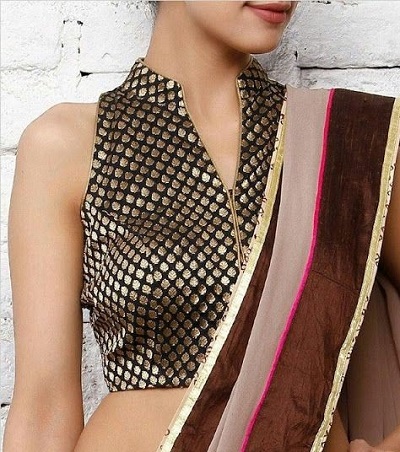 41. Stylish High Neck Silk Saree Blouse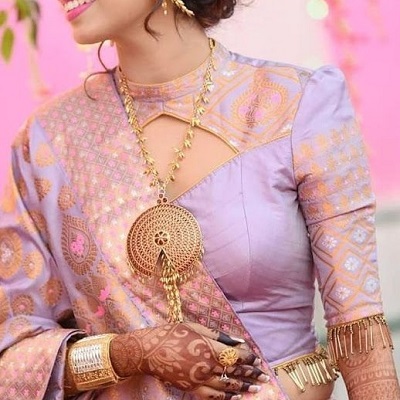 42. Stylish Front Zipper High Neck Collar Blouse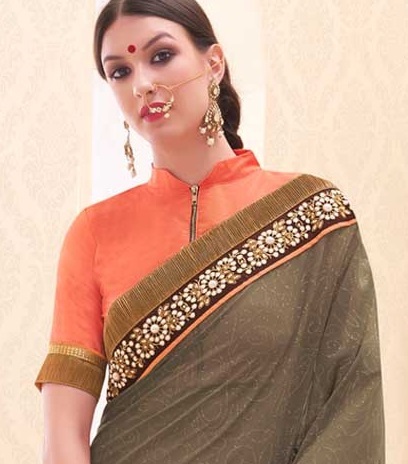 43. Stylish Single Slit Princess Cut Collar Blouse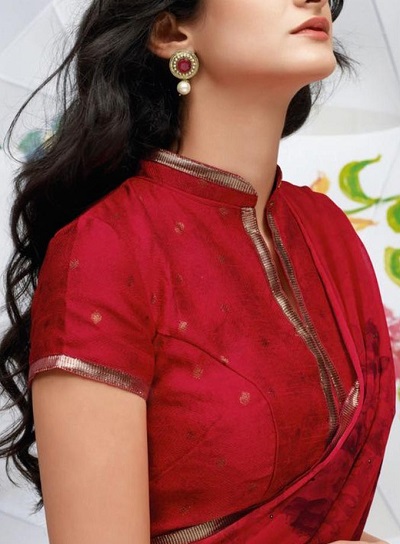 44. Collared Blouse With Three Fourth Sleeves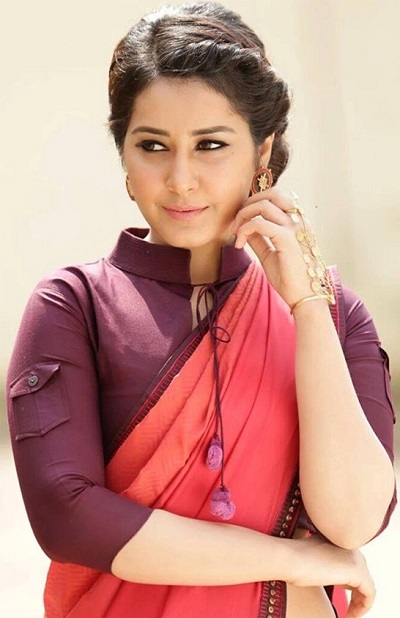 45. High Neck Blouse With Half Sleeves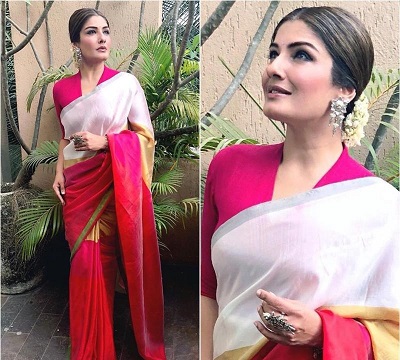 46. Back High Neck Blouse With Scoop Neckline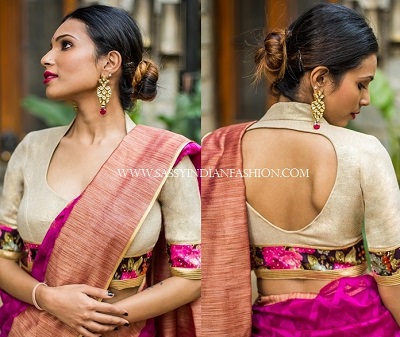 47. High Neck Blouse With V Neck Front Design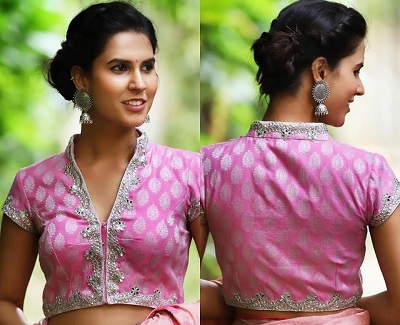 48. Stylish Rounded High Neck Printed Saree Blouse Design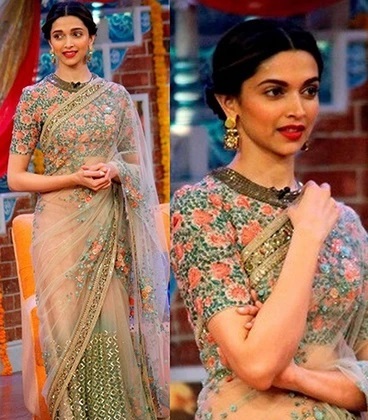 49. Floral High Neck Collar Saree Blouse In Net Fabric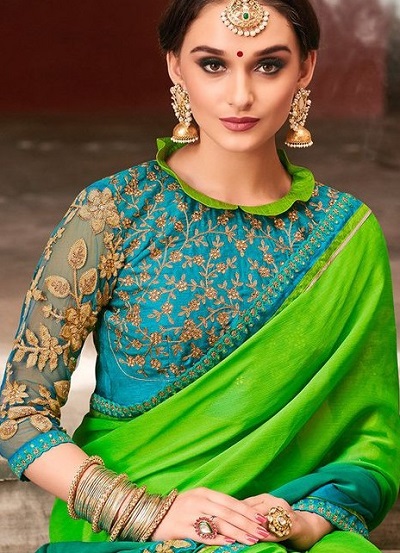 50. Stylish Solid Blouse In Embroidered Silk Fabric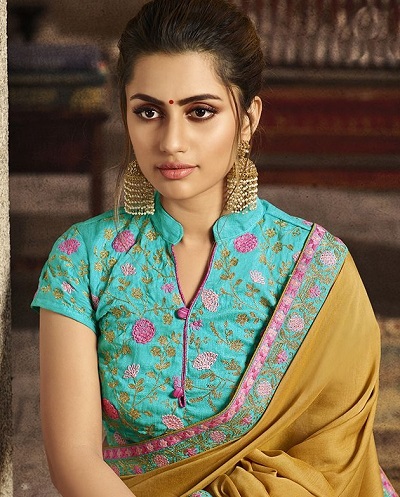 51. Cotton Saree Blouse With Half Collar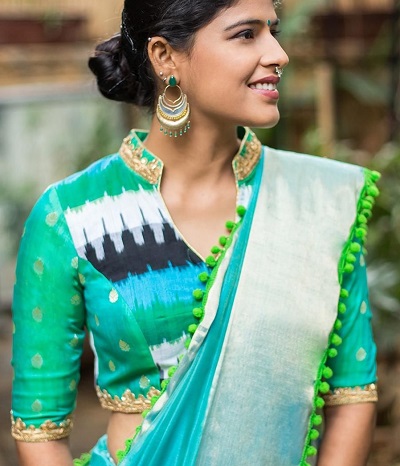 52. Stylish Front Open High Neck Embroidered Blouse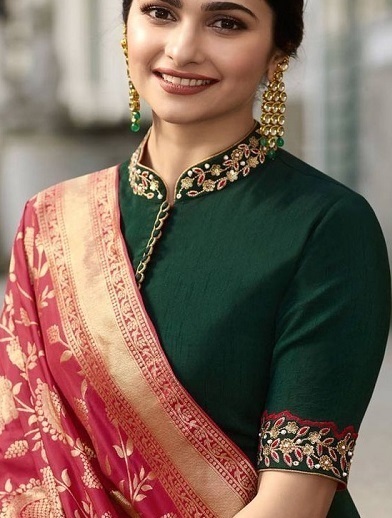 53. Rounded Neckline Full Sleeves Red Blouse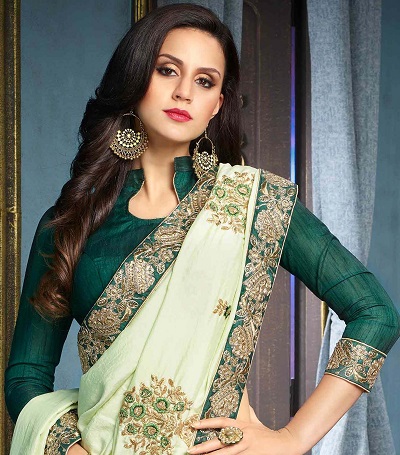 54. Jacket Style Collar Blouse With Patch Work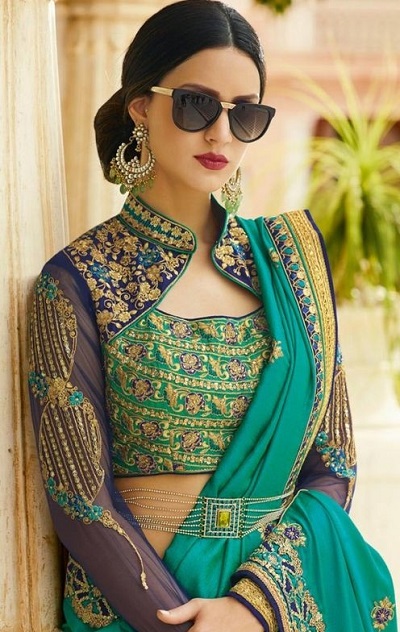 55. Stylish Net High Neck Embroidered Bustier Blouse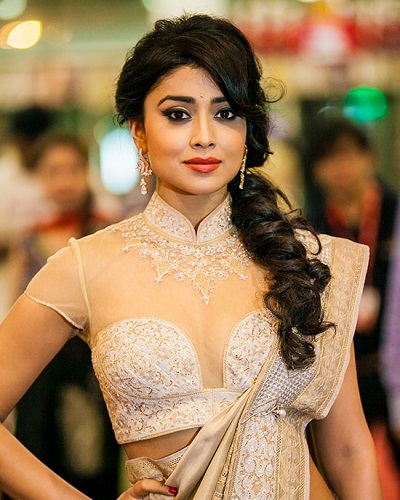 56. Patch Blouse With Shirt Collar And Button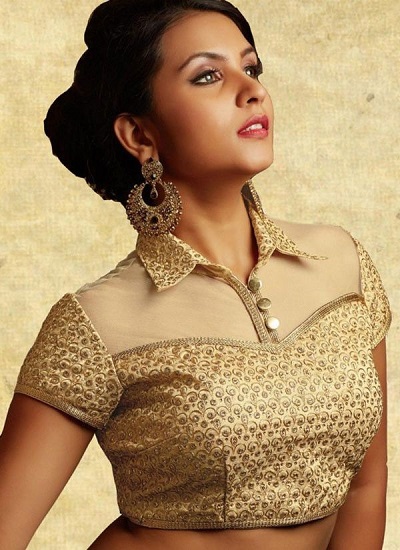 57. Stylish Art Silk Embroidered High Neck Blouse Design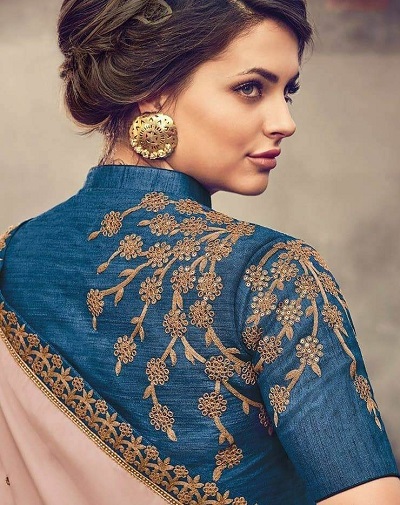 58. Rounded Neckline Blouse With Front Buttons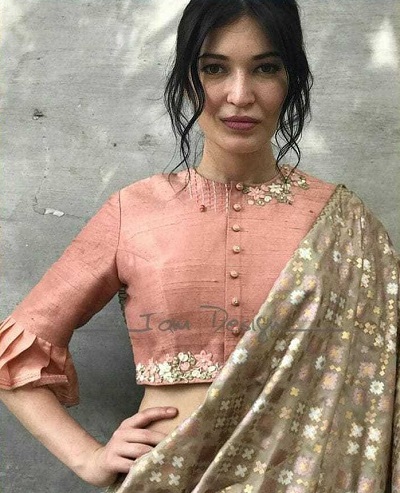 59. Stylish Blouse With Cutwork On Shoulders Pattern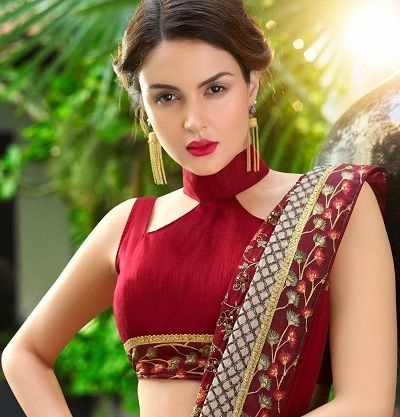 60. Stylish Blouse With Strings Over The Collar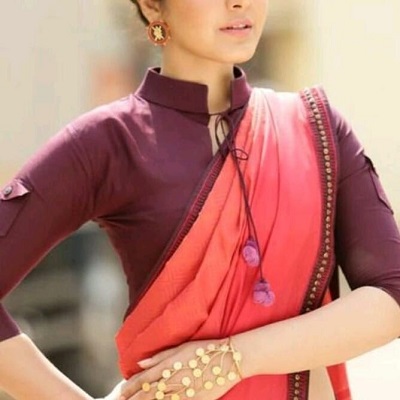 61. Design With High Neck And Back Design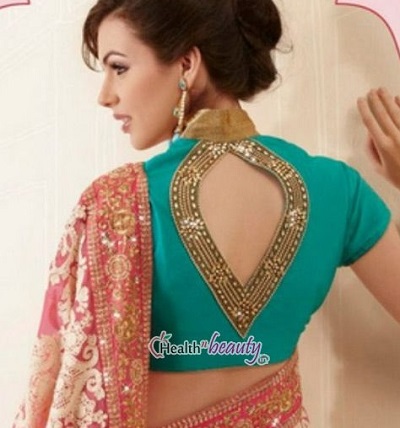 62. High Neck Blouse Design With Short Sleeves Pattern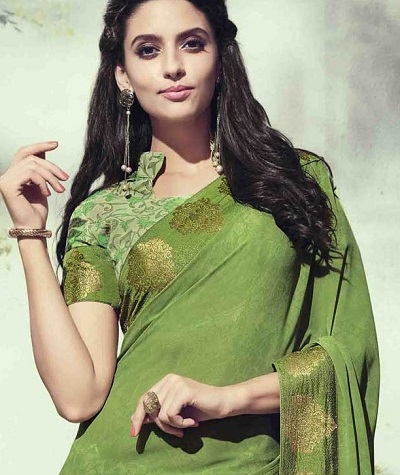 63. Full High Neck Embroidered Thread Work Design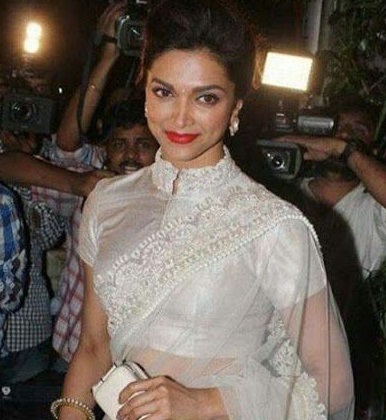 64. Collar Saree Blouse Design With Backless Pattern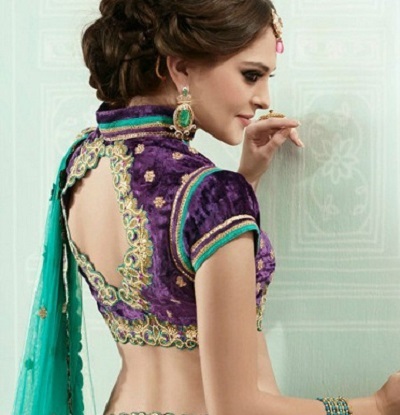 65. Stylish High Neck Collar Blouse Net Blouse With Wrap Pattern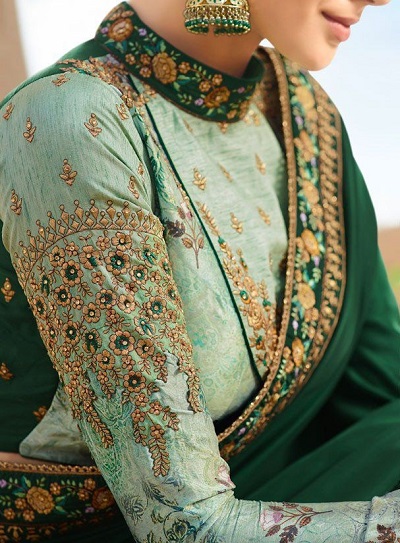 66. Sleeves Net And Silk Fabric Collar Blouse Design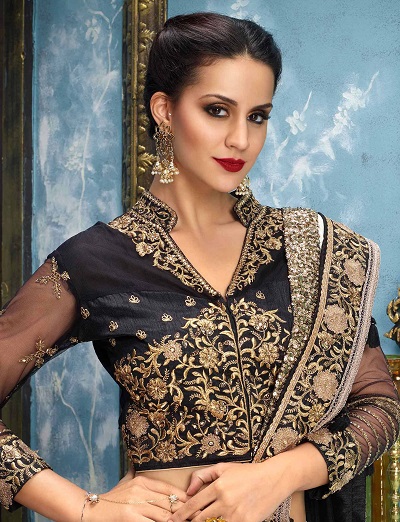 67. Stylish Blouse With Mirror Work And High Neck
68. High Neck Blouse With Keyhole Neckline
69. Stylish High Neck Blouse With Scoop Neckline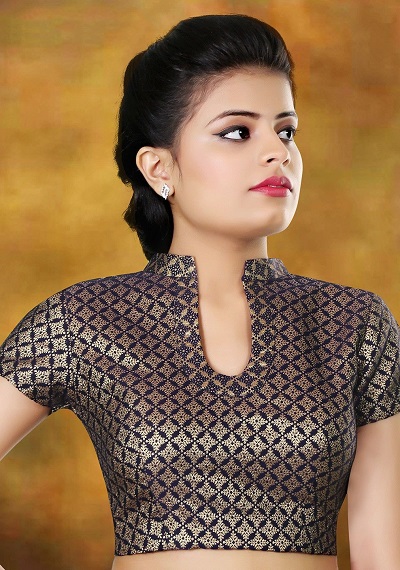 70. High Neck Blouse With Pleated Pattern And Full Sleeves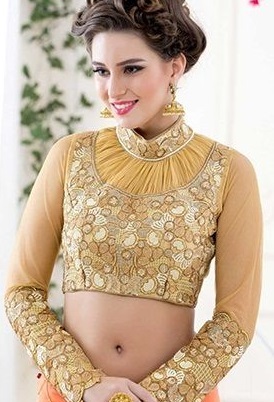 71. Half Collar V Shape Neckline Blouse Pattern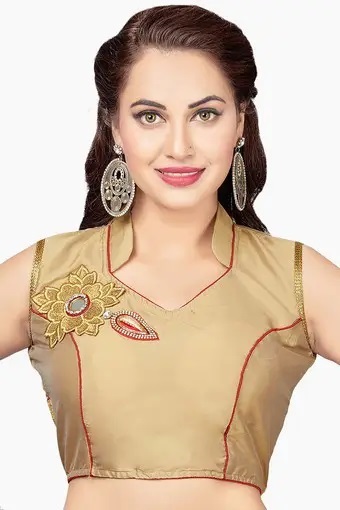 72. Brocade Beige Princes Cut Keyhole Collar Blouse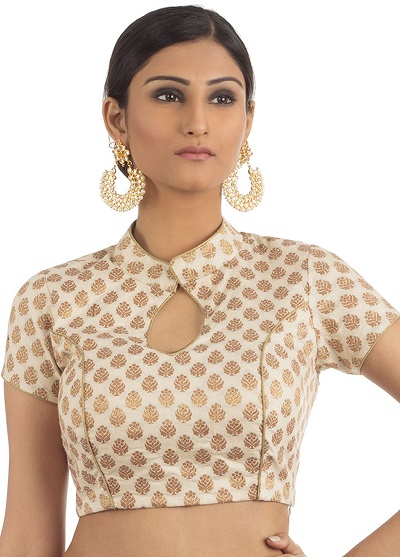 73. Stylish Golden Blouse With Collar And Keyhole Pattern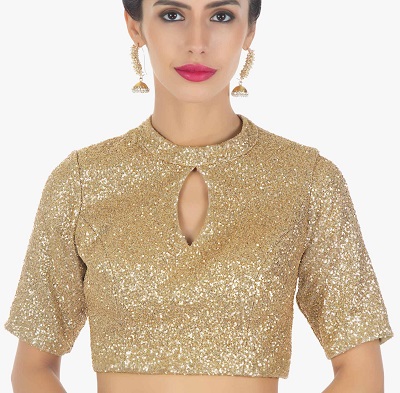 74. Halter Style Collared Art Silk Blouse Design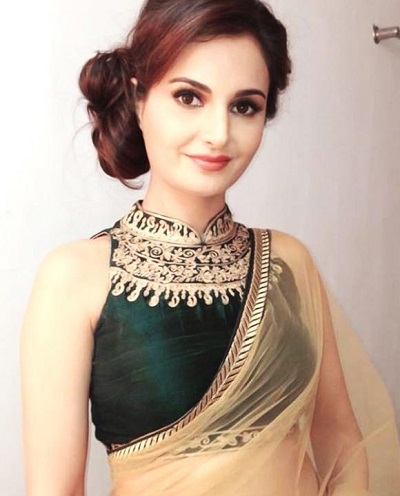 75. Round Boat Collar With Front Hook Saree Blouse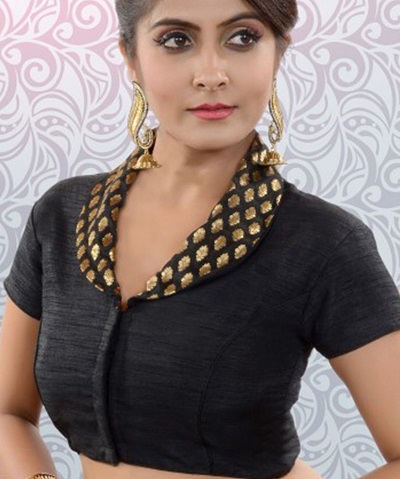 76. Stylish High Neck Sleeveless Blouse With Angrakha Pattern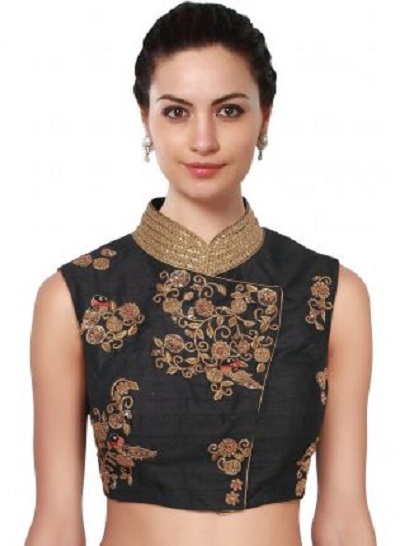 77. Sleeveless Sailor Style Collar With Front Hooks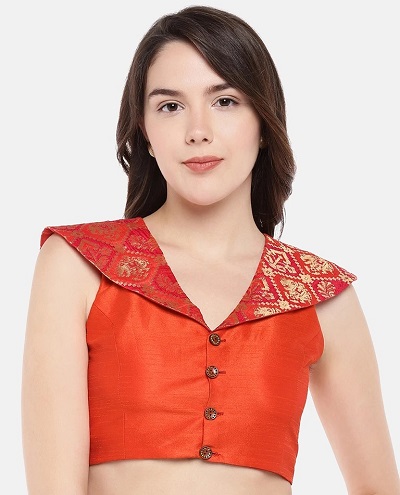 78. Medium Sleeves Colour Saree Blouse With Embroidery Work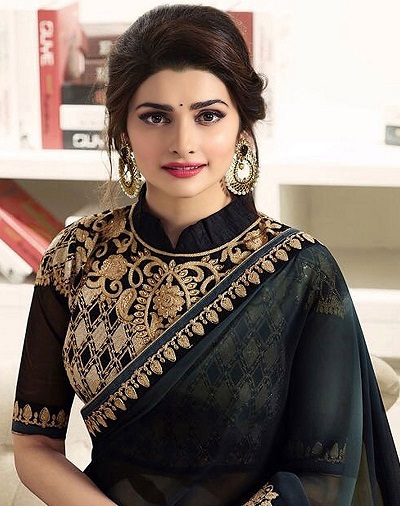 79. Cape Style Collared Net Saree Blouse Design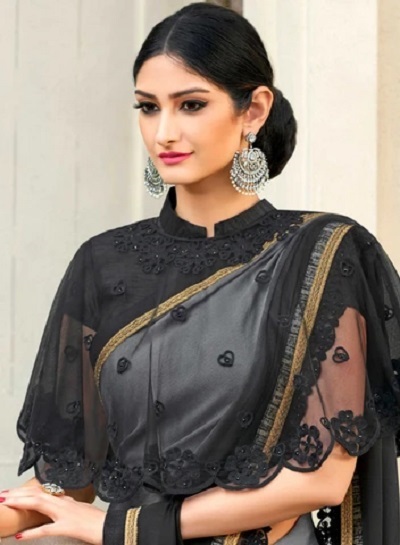 80. Net Stylish High Neck Blouse With Full Sleeves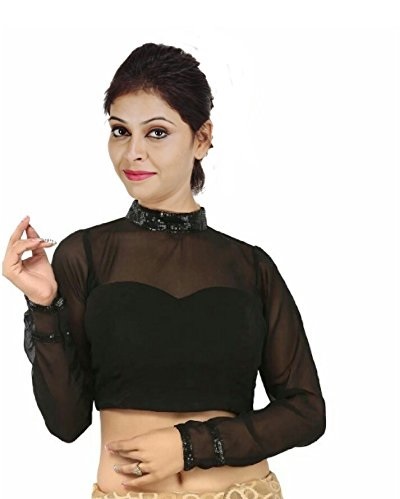 81. Front Opening Sleeves Black Saree Blouse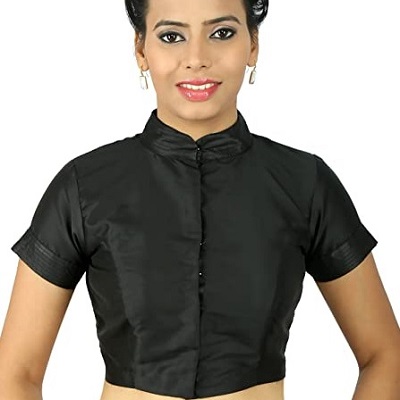 82. Wedding Collared Full Sleeves Silk Embroidered Saree Blouse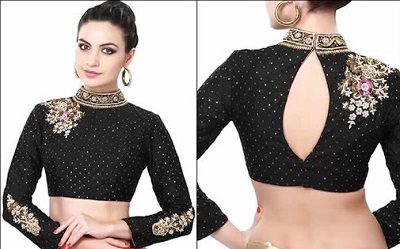 83. Patchwork And Embroidered Saree Blouse Pattern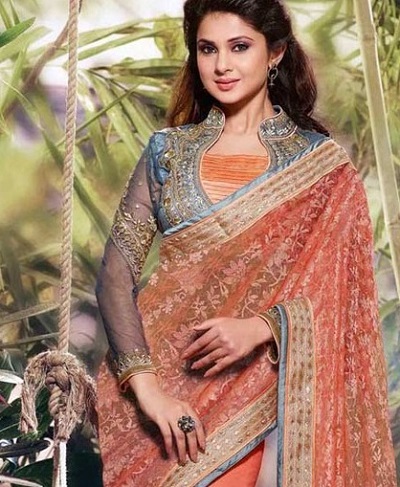 84. Simple Short Sleeve Saree Blouse Pattern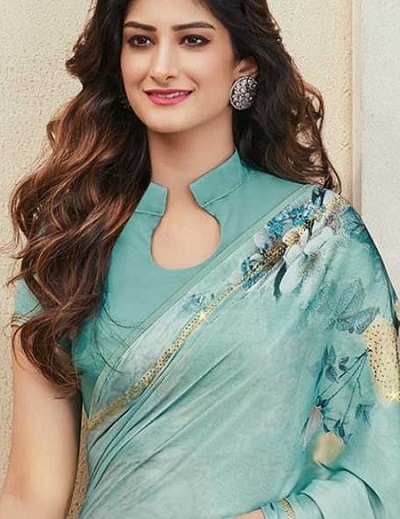 85. Stylish Shirt Like With Button Up Sleeves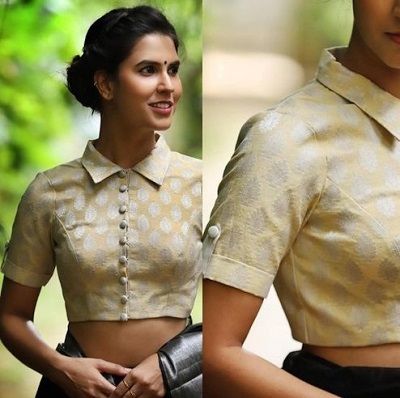 86. Geometric Pattern Collared Patch Work Blouse Design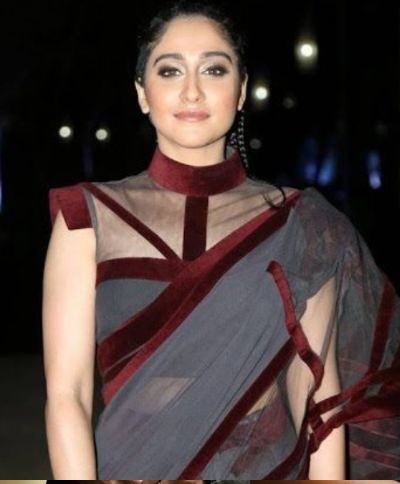 87. Big rounded Collar Simple Saree Blouse Design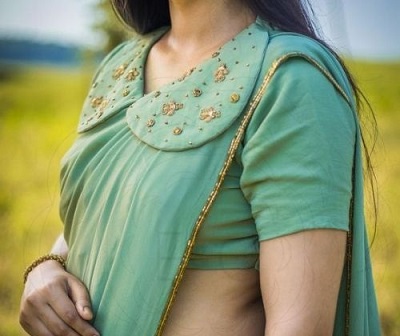 88. Stylish High Neck Collar V Neckline Blouse Pattern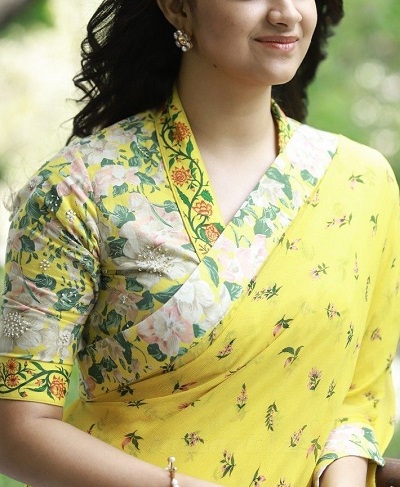 89. Pleated Collared Cotton Saree Blouse Design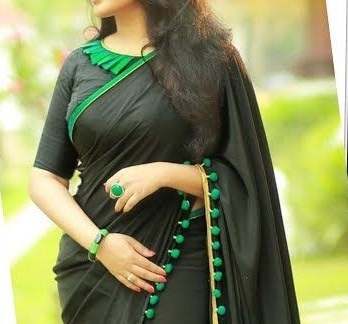 90. Simple High Neck Blouse In Lace Fabric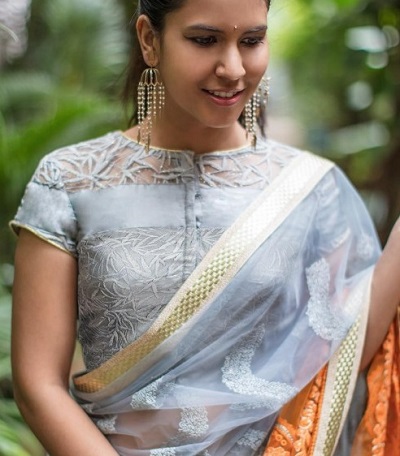 91. Halter Keyhole Neckline Coloured Blouse With Embellishment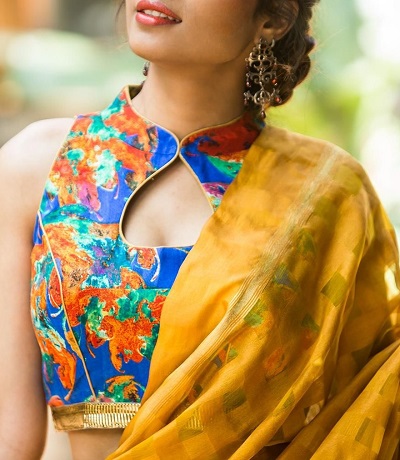 92. Coloured Cape Style Pleated Blouse Pattern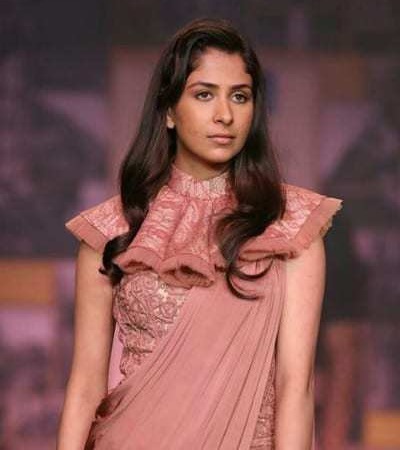 93. New Model Black Saree Blouse Design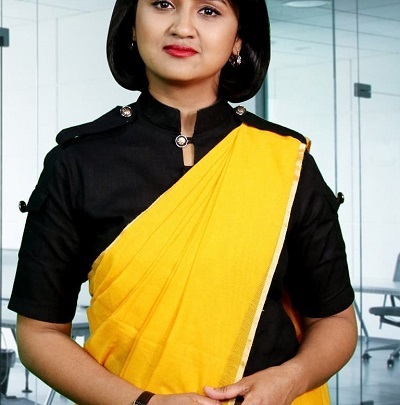 94. V Neckline With Extended Collared Cotton Saree Blouse Design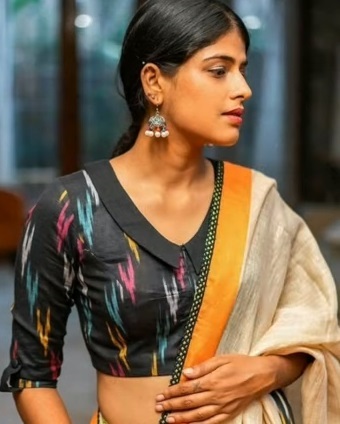 95. Simple Collared Yellow Blouse Pattern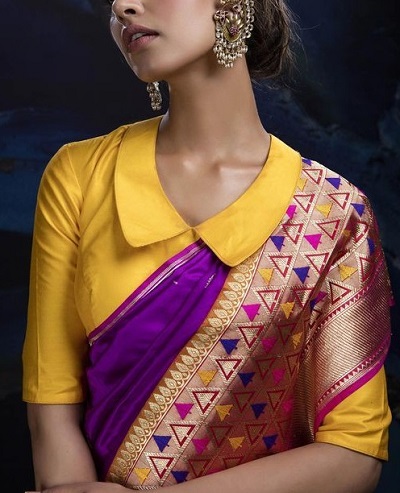 96. Modern V Shaped Neckline With Collar Sleeveless Blouse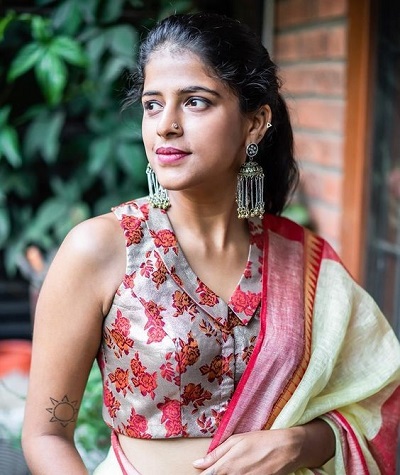 97. Simple Printed Pleated Design For Saree Blouse In Silk Fabric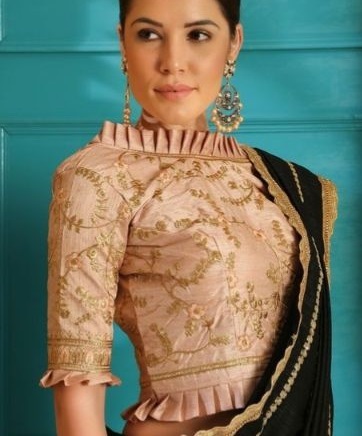 98. Round Neckline Collared Saree Blouse Design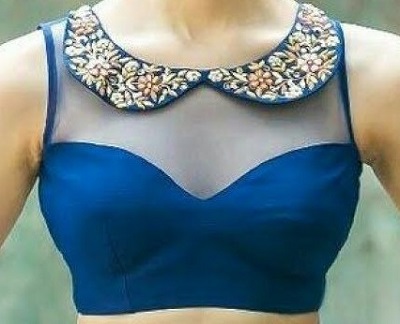 99. Long Line Jacket Blouse With Collar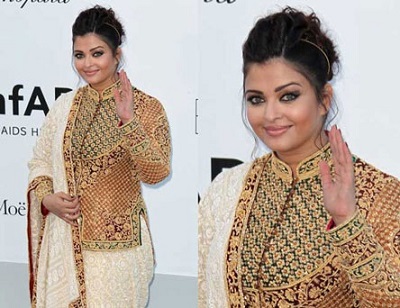 100. New Model Silver collared Saree blouse