I will review the Colorbar Velvet Matte Lipstick Peach Crush. This is my 9th Colorbar lipstick. I like this range as they have all the beautiful bright and neutral shades and also this range has the best matte creamy pigmentation. I got this lipstick in peach crush some time ago and totally loved it ever since I got it. So, I will review this peach crush shade from Colorbar velvet matte range. I have already done a review of this lipstick on my other blog but since there are some products that I want that readers of this blog too should read, which is why I am posting this here as well.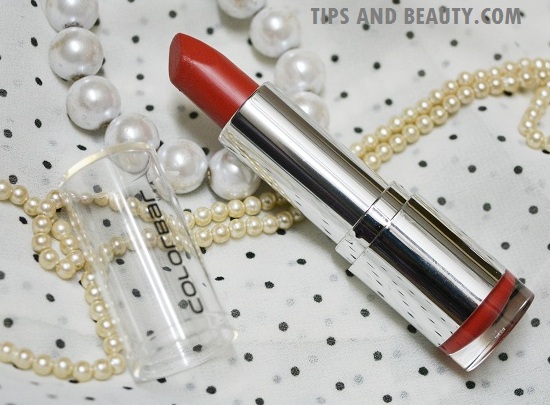 Price: Colorbar Velvet Matte Lipstick Peach Crush is for 299 rupees. Earlier these lipsticks were 225 rupees.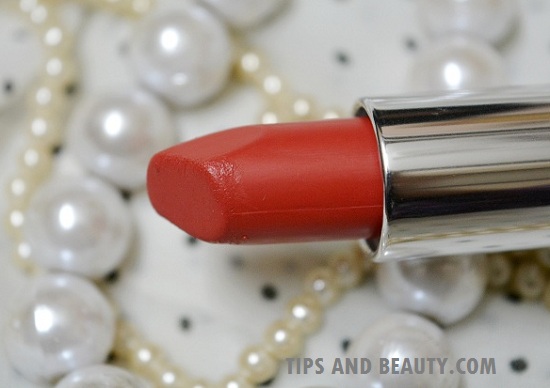 Experience with Colorbar Velvet Matte Lipstick Peach Crush
The colorbar velvet matte lipstick comes in a transparent shiny tube with the shade color at the bottom. I truly love these packaging as finding the color out of my bag gets so much easier due to that. This lipstick too bears the same sweet vanilla smell that almost every Colorbar lipstick has. I love this scent but at times it gets too much.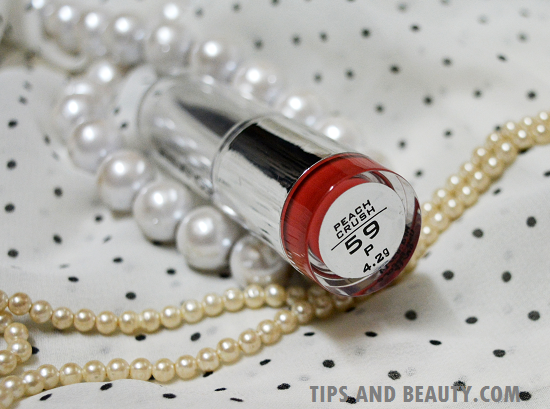 Peach Crush is an extremely beautiful Peachy orange shade which can never wash out any skin tone. Even for the dusky girls this color will look great as it has the perfect warmth and brightness. It is as face brightening as a red lipstick can be but not as bold as a red. This means that with this color you get both the benefits. I can wear this lipsticks everyday and not get bored. It is that amazing.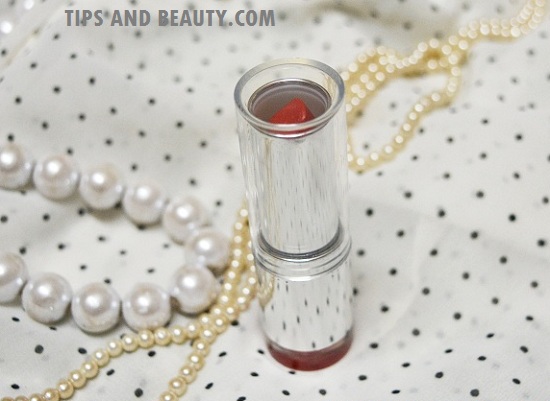 It applied very well and I just need a single swipe on my lips and it will show up in intense form. This is why I said that Colorbar Velvet Matte Lipsticks have great pigmentation. This lipstick stays on my lips for 5 hours and get slightly faded when I eat or drink in between even if I don't reapply it, it will look good and once it wears off fully, I could see a soft reddish orange color on my lips. I like this lipstick for that as it will never leave my lips bare.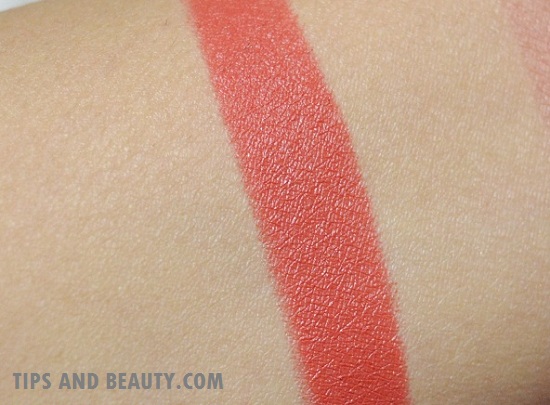 It has a creamy matte texture which will not dry out my lips and My lips will stay hydrated. At times, when my lips are dry I will apply some lip balms and then use this lipstick.
Pros of Colorbar Velvet Matte Lipstick Peach Crush
Packaging is good

Pigmentation is excellent

Stays all day long with minimum fading though reapplication is needed.

Has a creamy matte formula

Does not show the fine lines on the lips more
Cons of Colorbar Velvet Matte Lipstick Peach Crush
Smells can be too much at times

Sometimes it can be drying specially in winters
Rating: 4 out of 5
Colorbar Velvet Matte Lipstick Peach Crush is a brilliant peachy orange shade which is for everyone. The price is affordable and it comes with a superb pigmentation. This is why this lipstick lasts long on the lips. I really like this. If you like this color I will say you should try this.