Mangalsutra holds an important part in any Hindu wedding. It's a jewellery for the lifetime and it is a sign of husbands love and good life. These days there are so many different types of mangalsutra designs that one can get spoilt for the choices. Also one can shop mangalsutra online and even offline from the big brand and your nearby shops. Mostly, the traditional mangalsutras are heavy in design however, for daily wear, many women especially working women would prefer simple and fancy light weight gold mangalsutra design. Not just in pure gold but mangalsutra styles can also be in diamond, platinum or even with antique finish or Kundan style. If you do not want to have the real diamond because of the budget or preference, you can have American diamond with pure gold. So here we have compiled this catalogue where in you will see the latest daily wear mangalsutra designs and patterns.
Light Weight and Daily Wear Gold Mangalsutra Designs
1. Stylish Light Mangalsutra for Daily Wear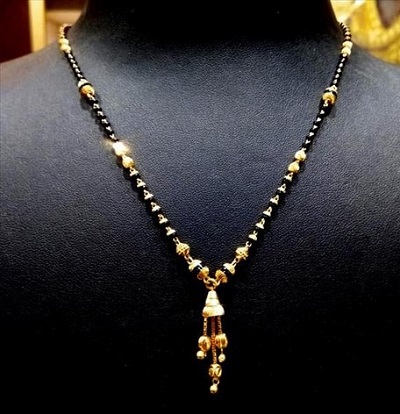 This beautiful design has got 3 chains with ball in the centre piece. So there is no pendant but just the centre structure which is really beautiful. In the chain, there are black beads and gold beads involved. Black beads of two different sizes have been used. It's a short mangalsutra style that is suitable for working women as well as for housewives.
2. Gold and Diamond Mangalsutra for every day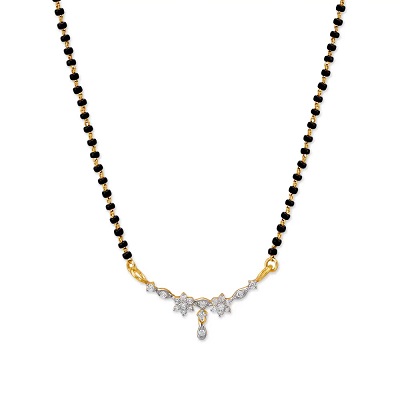 The design has the use of diamonds along with gold beads. The chain is pretty simple with gold chain and black beads used. In the centre piece or pendant of this mangalsutra, you'll find diamonds of round shape studded in a gold base. If you are tight on the budget, try replicating the design with American diamonds or even the stones.
3. Traditional Daily wear mangalsutra pattern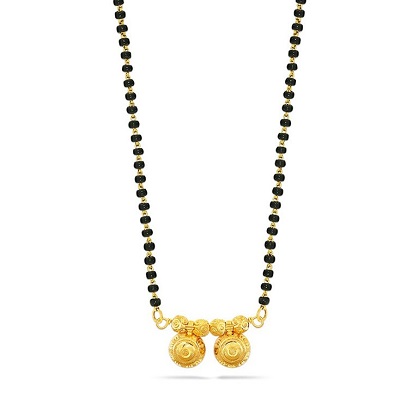 It's a very popular design of mangalsutra or daily wear. There are beads involved in the centre pendant area with the bigger semicircular shapes. The design is very traditional yet has a modern touch to it. The chain is pretty simple with golden black beads of same size. This is very lightweight and budget friendly mangalsutra that you can even have in 10 grams of gold.
4. Short and Fancy light mangalsutra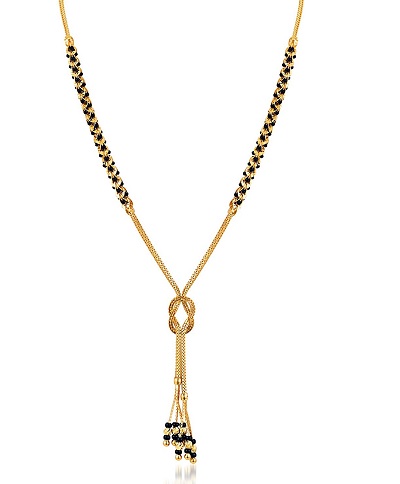 This latest light weight daily wear gold mangalsutra design is simply the best. The entangled style of chain on the sides is stunning. The centre is where in the delicate chains hanging by the gold and black beads. The design is extremely new and on the side of the chain, there are golden beads intertwined along with gold. It is one of the best eye catching and attractive short mangalsutra design that would surely love to have in daily use.
5. Chain Pattern Daily Use Mangalsutra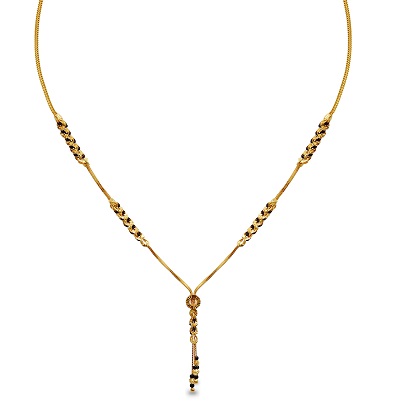 This beautiful daily use gold mangalsutra design has stylish gold chain with the centre piece or locket made of dangling chains and beads. It's a new style of fancy mangalsutra pattern, where in the design is the main highlight. This new design is suitable for professional women and for daily use.
6. Double Chain Pattern Short Mangalsutra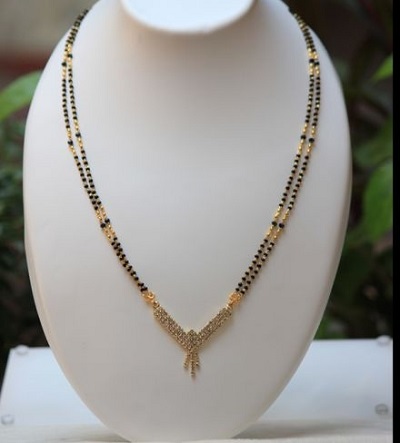 This double layered or double chain mangalsutra patterns are quite gaining popularity in the current time. This mangalsutra here has delicate gold and black beads that make the chain. Both the chain has the similar pattern. Centre pendant or locket style has attractive structures. It is yet another gold and diamond mangalsutra pattern that can be tried. Instead of the centre diamonds, one can have it in the single Solitaire or American diamond mangalsutra style.
7. Gold Only Daily Wear Mangalsutra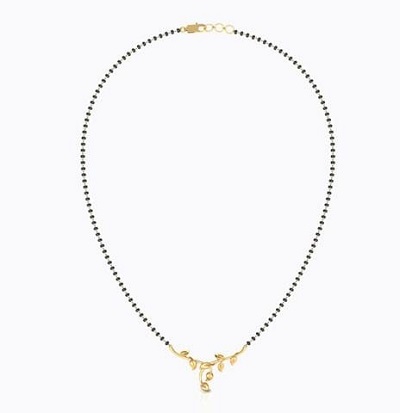 A perfect gold only short and light weight mangalsutra is fancy and majority of modern women would love it. It is a new design is not heavy yet has a very delicate style.
8. Gold And Diamond Light Mangalsutra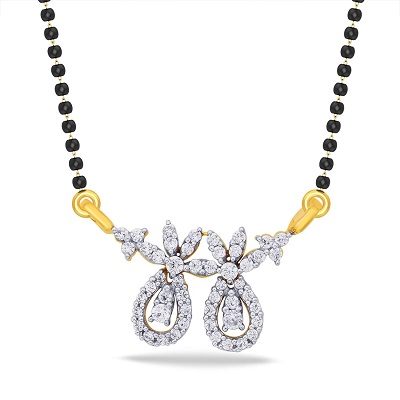 This one is a perfect example of diamond and gold mangalsutra with simple chain. The single chain mangalsutra is very simple and it is a design which can be replicated even in 5 grams of gold. Diamonds have been used along with gold. The same design can be tried in pure gold only mangalsutra style.
9. Locket Style Mangalutra Pattern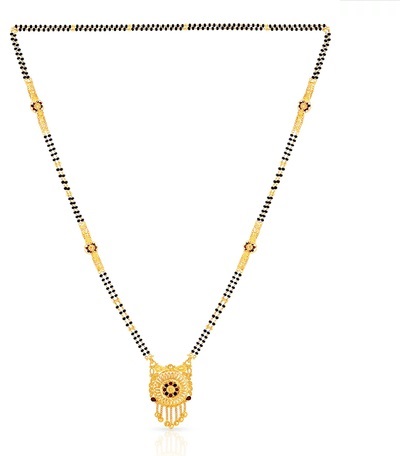 For women who like traditional designs of mangalsutra which are lightweight for everyday use can try this style. The centre pendant of this daily use mangalsutra designs in gold has filigree work. The double chains on the sides are attached with gold pattern in between. This structure or shape also gives the durability to the style. This can be tried in 15 grams of gold. It is another yet another good example of pure gold mangalsutra for weddings.
10. Curvy Fancy Light Mangalsutra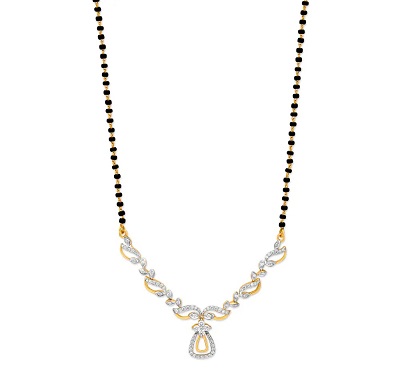 The stylish design of this mangalsutra simple chain area is quite attractive. The curvy lines and leaves structure makes this fancy mangalsutra pattern. The design has small Chain and very delicate mangalsutra pattern. Socially it would look better on the new age women. It can be worn without any discomfort even during the summer season.
11. Simple Gold Chain Only Mangalsutra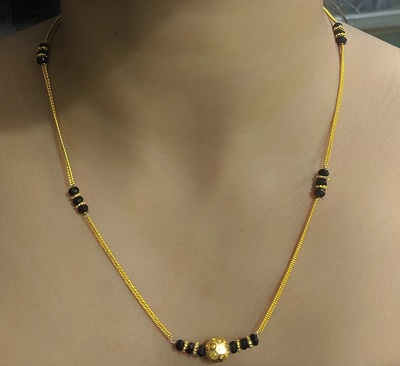 Women looking for mangalsutra design from this style here. This style has simple gold chain wear in blackberries are given along with gold shapes. In the centre part ball is used three black beads on each side. It gives an appearance of a gold chain and mangalsutra. This 10 gram mini mangalsutra design is very popular currently. There for even the traditional women can try this light weight mangalsutra pendant design.
12. Red Moti And Pearl Kundan Mangalsutra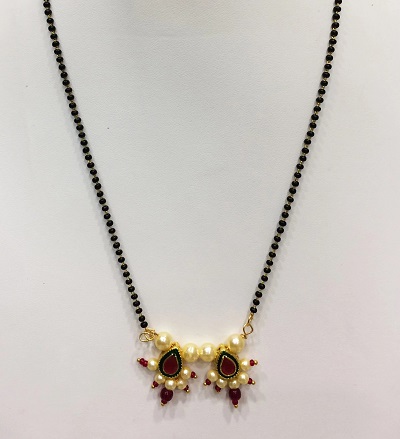 When Kundan mangalsutra with beads and pearls is your preference, then surely this design is going to take your breath away. The simple chain with black beads in gold is dainty and delicate. The centre locket piece or pendant is what makes it different from the other designs that you have seen. It has Kundan, pearls and red beads. So all these, makes it very different design that we have seen. So you can call it as a latest daily wear gold mangalsutra pattern.
13. New Model Daily Use Mangalsutra Design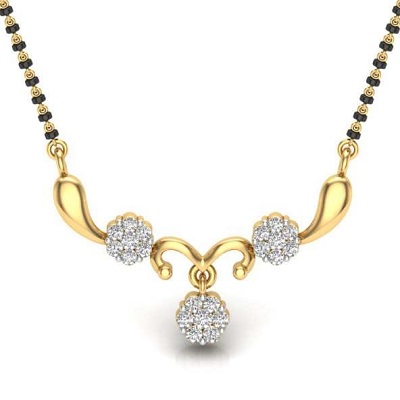 This new model mangalsutra pattern is for the women, who like simplicity yet with delicate pendant structure. This design has simple side chains old piece area with round diamonds. This new latest short mangalsutra design would be liked by many women who do not like bulky or heavy patterns.
14. Simplistic Light Everyday Use Mangalsutra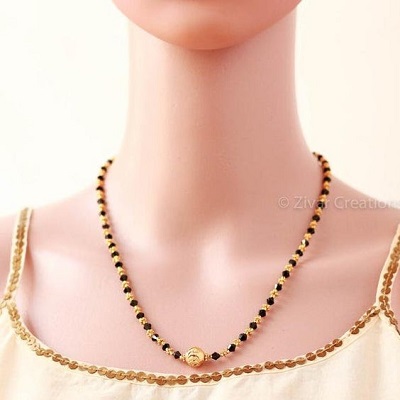 For women who like simplistic design but the mangalsutra should be heavy when it comes to Gold used, shall try this design. It is not all black beads in the side chain have golden beads added alternately along with the black beads. This is the latest traditional mangalsutra design. The centre path does not have any locket pendant, but only a big round gold bead in between.  This is a mangalsutra pattern for women with all age groups.
15. Centre Double Chain Mangalsutra Pattern for Daily Use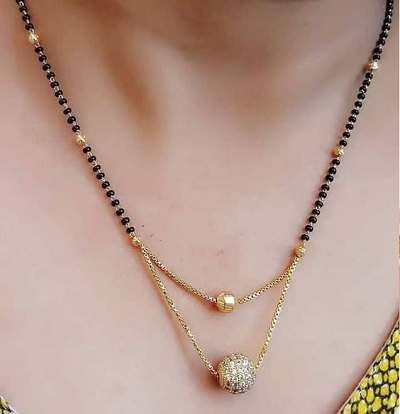 This everyday wear mangalsutra is a bit different yet is a quite stunning. On the sides, it has black beads with gold beads at some gap or interval. The centre part has double chain design where into gold chains are there that has studded gold and a plain gold. It looks really beautiful and the design can be made in 10 grams of gold. The design is simplistic and it is one of the best mangalsutra pattern designs that we have seen. You can even have a design like this as the gold mangalsutra chain designs without black beads.
16. Circular Pattern Mangalsutra Style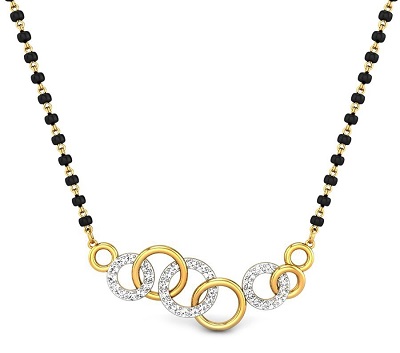 The entangled or intermittent circles started with diamonds and gold rings is what makes this style pretty. It is a daily wear mangalsutra pattern for women of all age groups or who like simple designs. The design is very simple and would be light on pocket since, it does not have too much use of gold.
17. Black Beads Mangalsutra For Daily Wear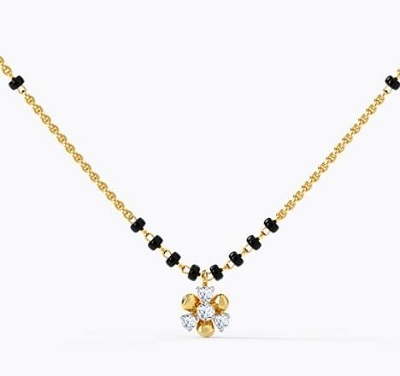 With less use of black beads in the side chain design suitable to make in 20 grams of gold. It has a Centre flower shaped pendant that also has diamond studded in it. The design is very stylish and new mangalsutra model. The gold black mangalsutra looks beautiful and can also be used in the weddings if you want.
18. Centre Bead Mangalsutra Design for Daily use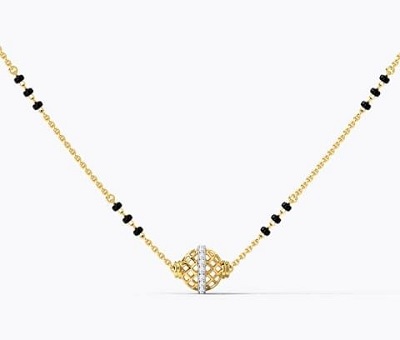 Dainty and delicate designs jewellery is always in fashion because they are more suitable to be used daily wear. This latest new mangalsutra design has a single bid. The chain is slightly different where in black visa used at some gap. The gold chain on the sides is also need that gives the durability and strength to the sign. The single designs of mangalsutra are getting popular. It's a delicate diamond mangalsutra design with gold base and can be tried for weddings as well.
19. Daily use Mangalsutra with Small Locket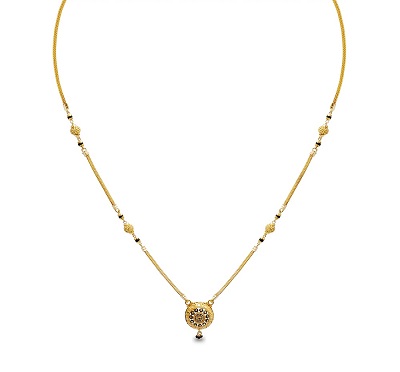 This interestingly made design has solid gold chains given on the sides. Gold beads are also given at some interval. Black beads are used in very less number, just 4 black beads are used on each side. The centre pattern or pendant has a circular disc shaped gold structure where in filigree work is seen. It has traditional and modern look and feel. The black beads in this mangalsutra are less but it gives strength to this design and it's one of the latest daily wear gold mangalsutra designs for men who love simple designs.
20. Fancy Everyday Use Mangalsutra Design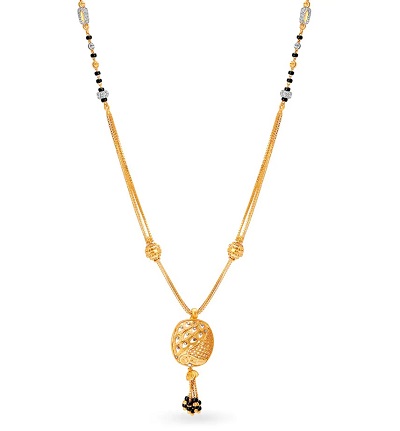 If you like to use mangalsutra but design should have some good amount of 22 carat gold, this style is perfect. With multiple chains on the sides, there is a big gold pendant in the centre. The pendant ends in multiple tiny chains containing black base. The use of black beads is less as compared to the gold otherwise. It is a short mangalsutra chain design which looks trendy, fancy and modern. It also looks like the Pahari designs.
So, these are the latest daily wear mangalsutra designs. The designs can be really simple or a bit stylish. The new patterns of gold mangalsutra are made with the latest fashion and keeping the trends in mind. Having the simple Black beads gold chain, these designs are easy to find near your local Jewelers or the big branded Jewelers. If you're thinking of getting short chain mangalsutra then do think that the chain of the mangalsutra should go with your neck. If you like short chain but while wearing, it can give you irritation, then surely, you should go for a bit longer chain in the simple designs. In fact, the light weight and short mangalsutra models are popular for the ease of wear ability.
21. Simple Interlocked Beaded Mangalsutra Design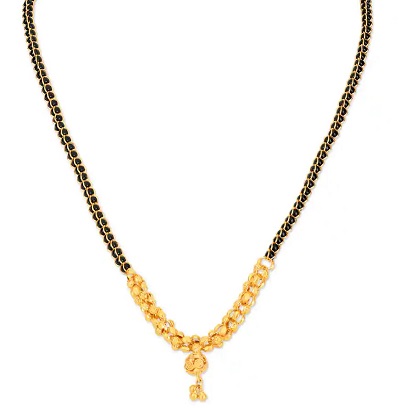 22. Dangling Bead Light Weight Daily Wear Mangalsutra Design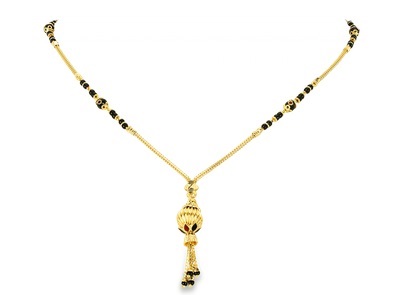 23. Stylish Mangalsutra Pattern With No Pendant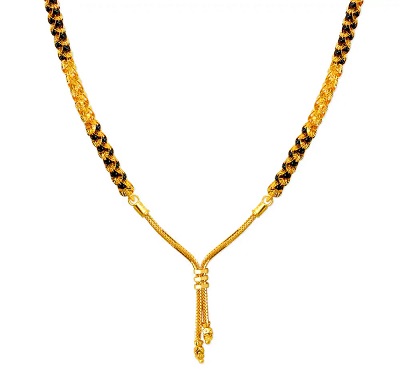 24. Inter Looping Stylish Daily Mangalsutra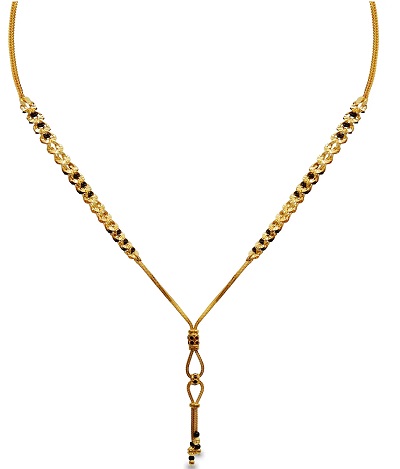 25. Clover Leaf Inspired Small Pendant Mangalsutra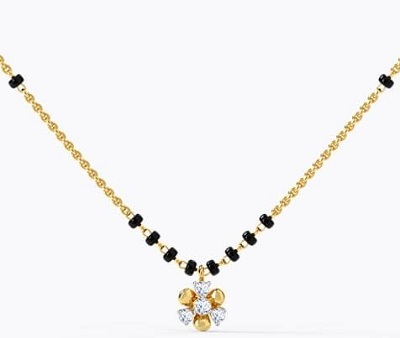 26. Stylish Double Bead Pattern Gold Mangalsutra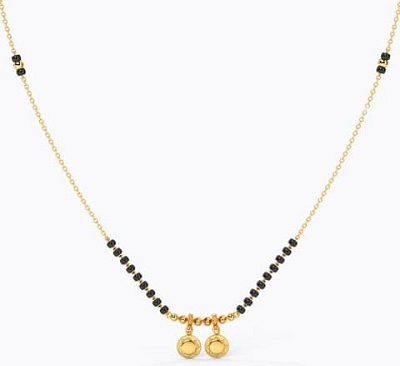 27. Simple Gold Mangalsutra For Daily Wear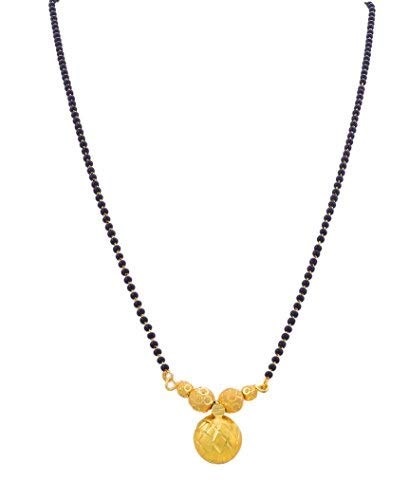 28. 10 Gram Double Chain Gold Mangalsutra Pattern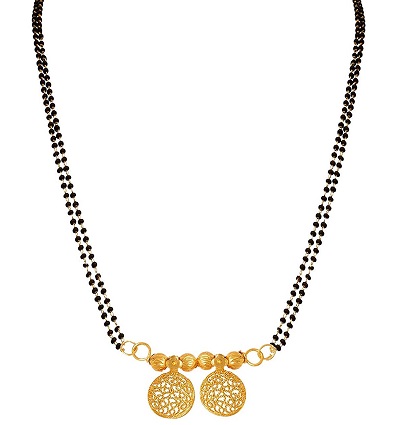 29. Lightweight Everyday Use Solid Gold Mangalsutra Style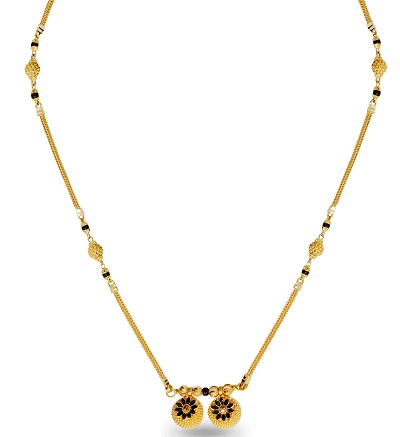 30. Stylish Daily Wear Mangalsutra With Single Gold Bead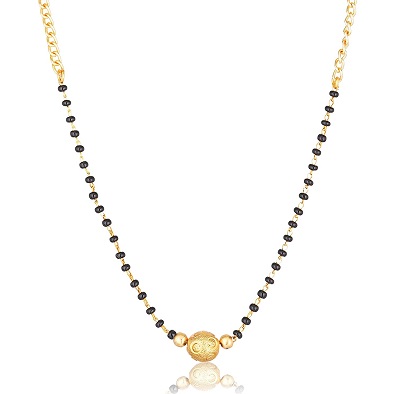 31. Stylish Solitaire Inspired Thin Chain Daily Mangalsutra Pattern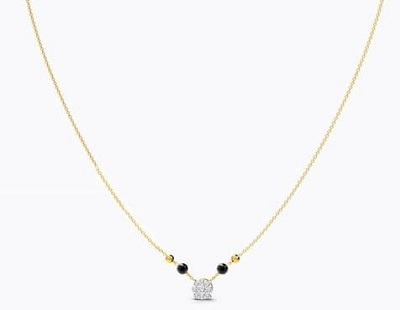 32. Simple Pendant Style Mangalsutra Design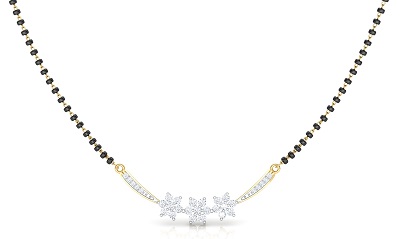 33. Circular Solitaire Mangalsutra Pattern With Black Beads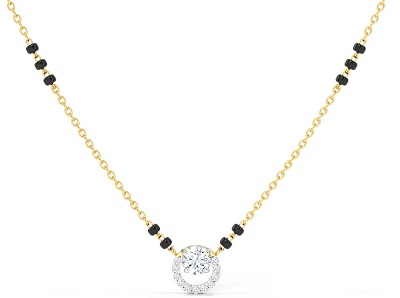 34. Daily Use Stylish five Bead Mangalsutra Pattern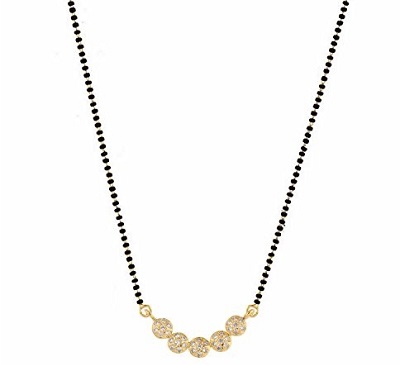 35. Daily Use Gold Only Mangalsutra Pattern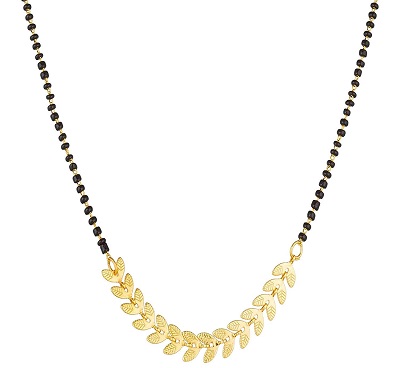 36. Stylish Pattern Pendant Mangalsutra Design
37. Gold Pendant Mangalsutra Lightweight Design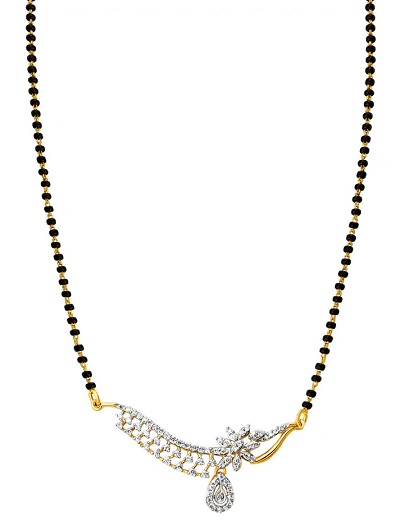 38. Dangling Golden Bead Inspired Mangalsutra For Daily Use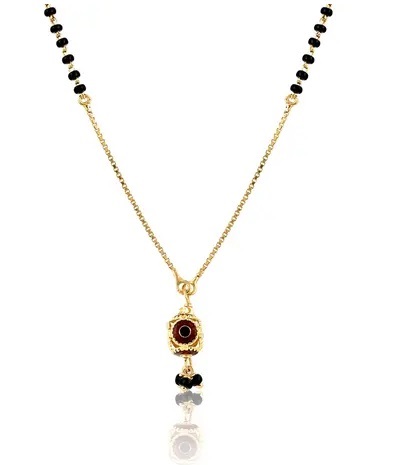 39. Stylish Black And White Stone Gold Mangalsutra Design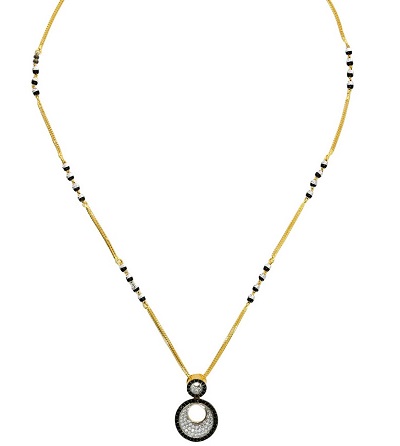 40. Dangling Double Ball Inspired Daily Use Mangalsutra Design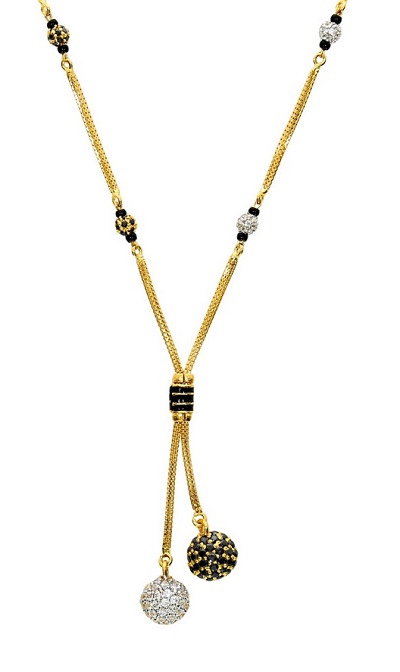 41. Stylish Square Pendant Mangalsutra Pattern For Everyday Use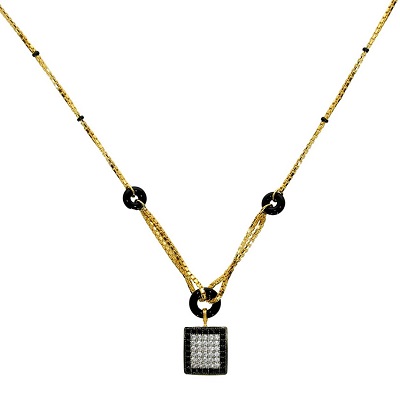 42. Lightweight Everyday Use Stylish Mangalsutra Design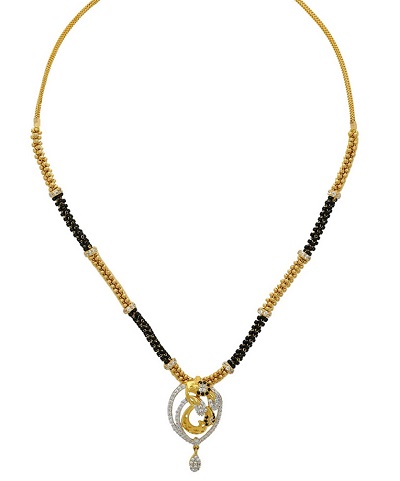 43. Double Chain Pendant Style Mangalsutra Pattern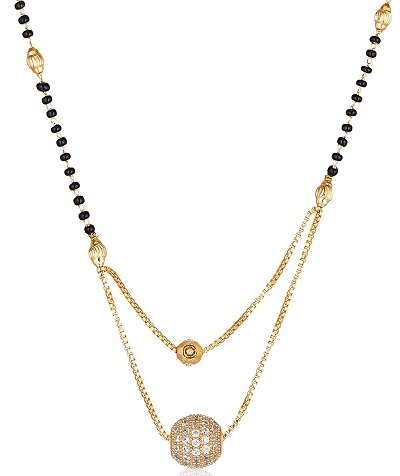 44. Attractive Dangling Bead Everyday Mangalsutra Design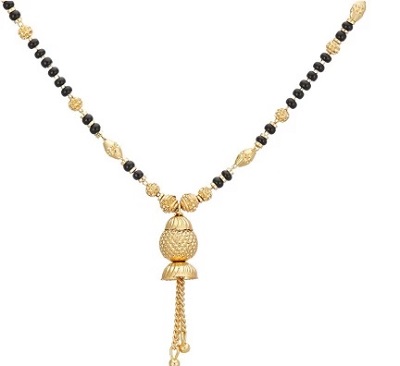 45. Single Bead Only Mangalsutra Pattern
46. Double Chain Light Weight 10 Gram Mangalsutra Design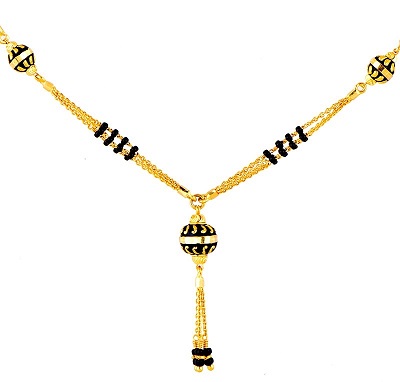 47. Pearl And Gold Mangalsutra Pattern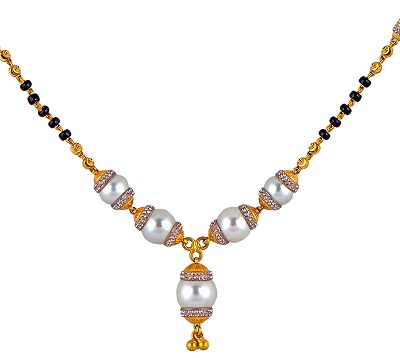 48. Floral Pendant Gold Only Mangalsutra Design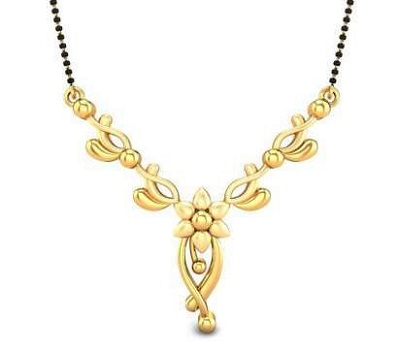 49. Pendant Light Weight 10 Gram Mangalsutra Design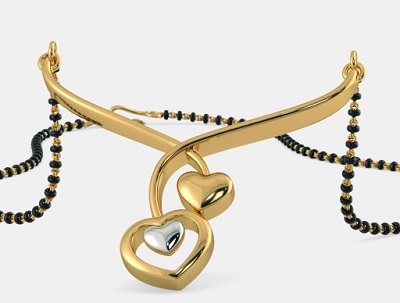 50. Shape Curved Pendant Style Simple Mangalsutra Pattern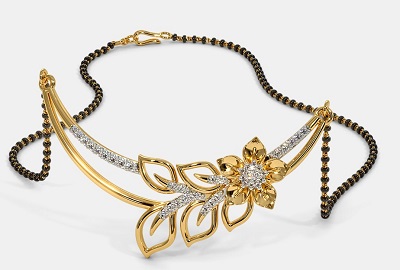 51. Heart Shape Beautiful Everyday Use Mangalsutra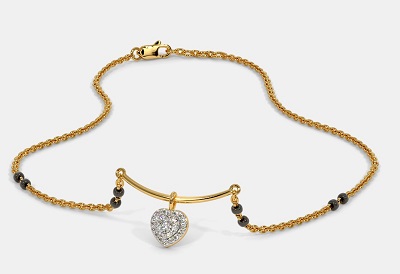 52. Everyday Use Mangalsutra For Professional Women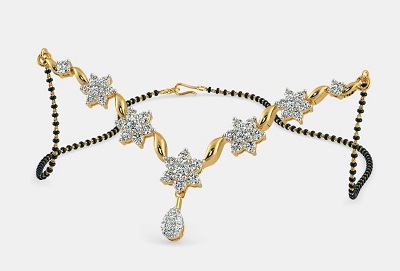 53. Daily Use Professional Women Mangalsutra Design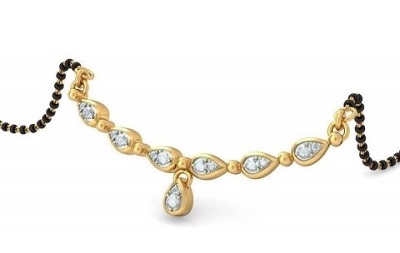 54. Circular Gold And Diamond Pendant Simple Mangalsutra Design
55. Love Mangalsutra Simple Pattern Design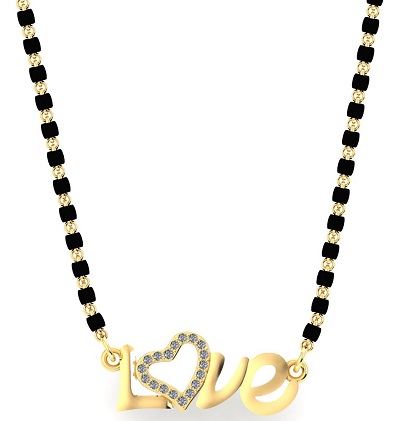 56. Stylish Mangalsutra Pendant For Daily Use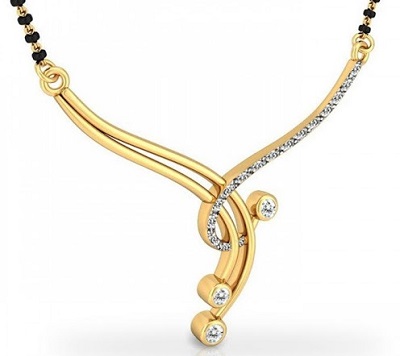 57. 15 Gram Daily Use Mangalsutra Pattern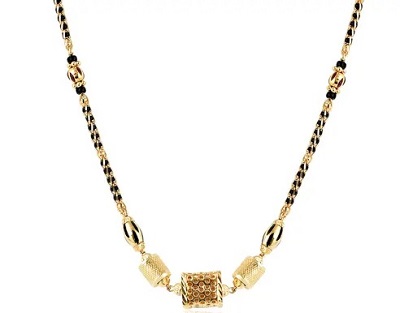 58. Gold And Diamond Interlocking Circles Mangalsutra Pattern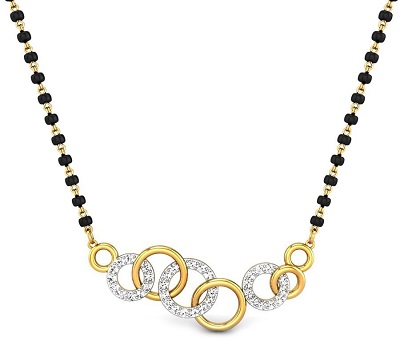 59. Stylish And Simple 10 Gram Mangalsutra For Daily Use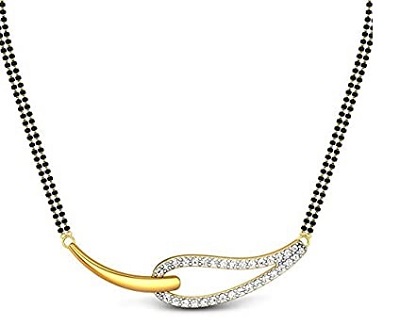 60. Simple Solitaire Style Light Mangalsutra Pattern