Deepika Padukone Beauty secrets, diet and fitness tips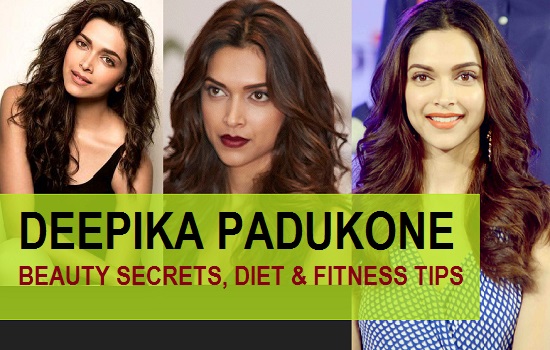 Deepika Padukone is India's one of the highest paid actress, known for her charming looks and flawless radiant skin. Her fitness and beauty is most talked about other than her acting abilities. She has worked hard in the movie "Bajirao Mastani" for her look and dance sequences. She is naturally slim and fit. This is why a lot of people would like to know about her beauty secrets and tips.  Miss Deepika padukone is now sharing her secret. Secret about what all she eats, her fitness tricks, make-up and beauty tips. You must be eager and curious to know about this. Am I right? Let see what she have shared.
Deepika Padukone Beauty Secrets
Deepika says she is very conscious about her skin care regimes and routines. She never misses her skin care routine. She says that she have lot of water intake like all other big celebs. Water is very essential part of her beauty regime.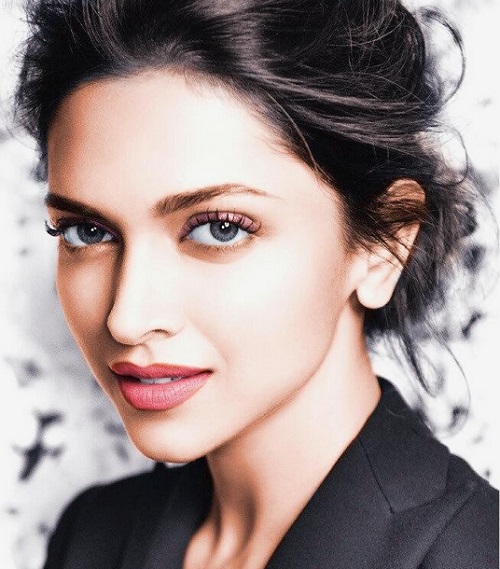 Deepika believes in keeping herself hydrated through cleansing, toning and moisturizing. In the morning, she cannot skip her sun screen. For facial cleansing she uses hydrating gels. Cleansing is very important part of her regime. She wants all her make-up to be removed before she goes to sleep. This is what even we believe as this can be a reason of skin problems later on.

She love getting face clean up done once in a while and do not opt for facials frequently. She believes in skin care internally rather than make up therapy. Therefore, she loves going to body massage when ever possible or as soon as she get free, she loves getting head massaged with coconut oil. She says massages increase the blood circulation and brings natural shine in skin. Also she suggests using loofah over soap as it removes the dead skin. She is not too much fond of make-up and stay away from make-up when she is not shooting. This is the secret of her clear flawless and smooth skin.

Now let's know about the fitness regime.
Also see:
Alia Bhatt beauty secrets, diet tips and fitness
Sanaya Irani beauty secrets, diet tips and fitness
Deepika Padukone Fitness and diet tips
She is a badminton player and fitness freak. She loves to work out and never miss her regime. Even if she has an early morning shoot she does the minimal exercise.
Her regime includes daily walk and yoga in the morning in an open place (her garden preferable if she is at her home) with lots of oxygen. And her fitness trainer introduced her to stretching and Pilates exercises which she does according to the plan given by her fitness trainer.
She does cardio and light weight lifting. She also suggests to maintain a balance if you are into gyming or exercising. Because excess of it can hurt you. She tells to give body rest so that it can recover.
Deepika shares information on diet in general and few tips from her diet chart.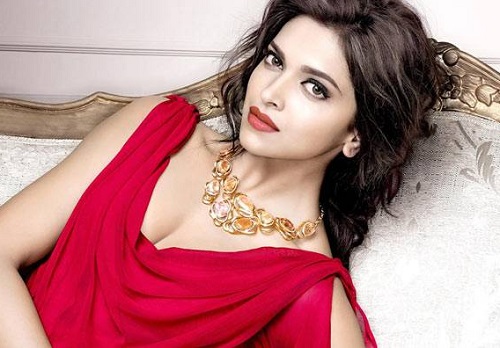 She is a foodie and suggests never skipping a meal or starving in order to maintain weight or get slim. She adds taking healthy diet daily gives your body strength and keeps it fit which is the sole mantra for beautiful skin and gorgeous body.
Deepika's meal contains balance of proteins and carbohydrates. Her dietician has customized 3 meals for her daily.
She has fruits in the morning instead of tea or coffee. She has a heavy break fast which is balanced in all ways. For example if she is eating south Indian she substitutes coconut chutney with the mint or if she is taking egg she avoid the yellow.
For meals she takes vegetable, dal and chapatti. For the dinner she eats light may chapatti with light cooked vegetables. She also eats regularly on time.
Deepika Padukone Make-up and beauty Tips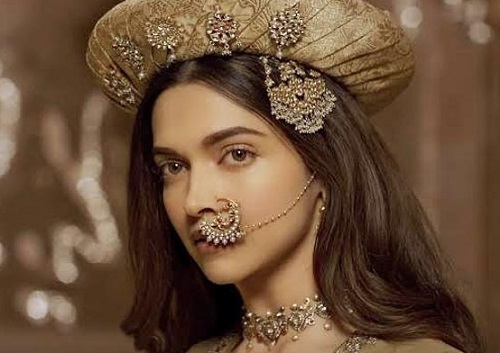 Deepika loves red on lips and a she prefer mascara and eyeliner for her look. She usually skips make up if she is not shooting or working. Her favorite lipstick shades includes neutrals, brown, muted reds, peachy pinks and oranges. though lately she is being seen wearing oxblood a lot at red carpet events, public appearances etc.

She suggests using natural colored foundation and lip colors. For colors she prefer pink and nude if she has to apply routine make-up. 
She says to enhance beauty naturally other than cosmetic procedures. So she suggests on the whole eating enough and healthy, get your body relaxed with massages and strengthen your body with some daily yoga or exercise.
Written by Khyati Mahajan