Denver Beer Shampoo Review and Price and How to use this
Hi guys!! You must have seen the new ad on TV for this Denver beer shampoo. Do you know why they have added beer in a shampoo? This is because beer can give an extra volume boost to the hair. Thus, the hair appears fluffier and voluminous. I liked using a beer shampoo earlier and this is the second beer shampoo in Indian after the Park Avenue been shampoo. So what exactly this Denver beer shampoo does? Or is this Denver beer shampoo worth purchasing? Let's check out.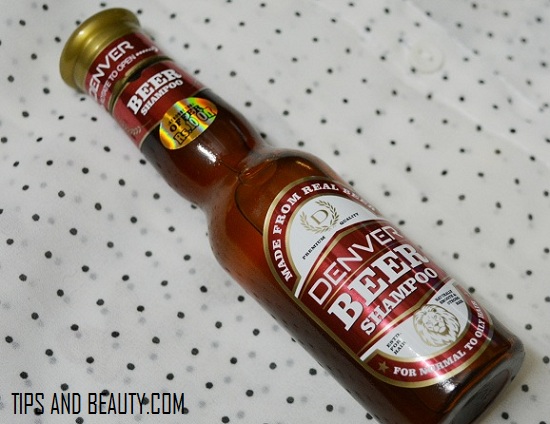 Price of Denver beer shampoo: It comes for 150 Rupees for 200 ml and the small 100 ml bottle costs 75 rupees. You can try the small bottle if you want to see how this shampoo fares for your hair type.
Experience with Denver Beer shampoo
I loved this cute looking beer shaped bottle of this shampoo. It looks really cute. Also this is very travel friendly. Like guys who are going on for a 2-3 days trip. They can easily keep this in their bag.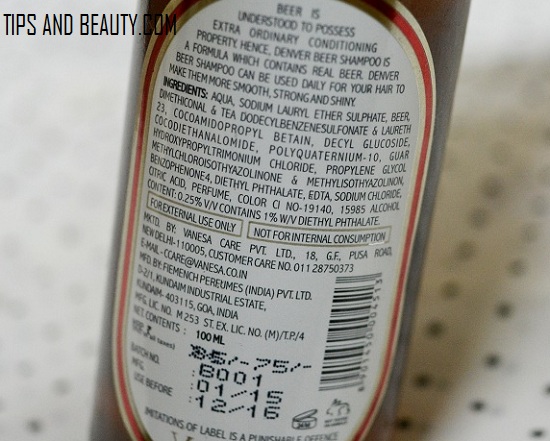 It smells a little bit like beer mixed some shampoo and is light brown in color. I was thinking what if the beer smell keeps on lingering to the hair. As this will feel awkward. Like walking around smelling like beer. Haha. :) But thankfully this does not have any strong smell. It has beer smell but that goes off after 15-20 minutes.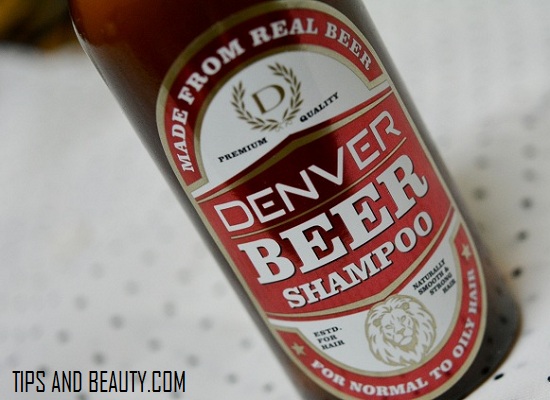 Now, as there was nothing written on this pack that who can use this. I assume that this can be for both men and women. So, my brother and I, both used this to check out how this Denver beer shampoo fares for both of us.
How to use this Denver beer shampoo
This beer shampoo has a medium consistency so, you can easily take around a teaspoonful of the shampoo and apply on the scalp and on the hair.

A teaspoonful will be enough for the guys will thick fuller hair. Girls can take some more. I like that this lathers very well. So, I don't have to take too much of this shampoo. Therefore, the normal amount that I take with the other shampoo is fine with this as well.

This gets away from the scalp and hair easily. Guys, have you noticed that some shampoos can be very slimy that gives us a feel that there is some shampoo still left in the hair even after pouring so much water. So, this is not like that. This gets rinsed off pretty quick. The scalp and hair feels squeaky clean.
Results after using this Denver beer shampoo
After using this, when my hair were still wet, they felt okay but slightly rough. So, I got worried that this may give me tangled hair. And now, when I will comb then there will be hair breakage and hair fall. But as soon as my hair got dried. Then I ran my fingers across my hair, they felt so smoother and silkier. I took the mirror to check, there was shine and bounce in the hair. They appear voluminous than they are.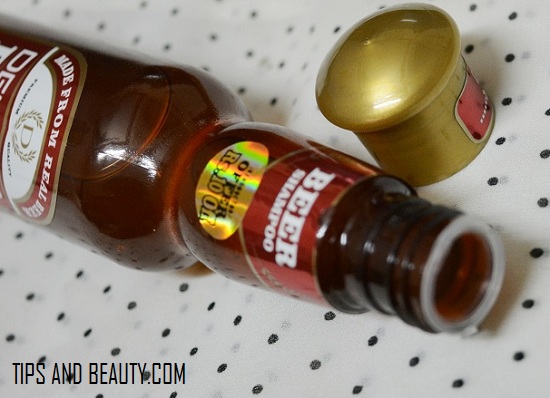 So, these were the things that this Denver beer shampoo has done for my normal hair type, which is why I liked it. But I am not sure, when your hair is dry or very curly, then this will give the same results or not. I think it will not. So, this is good for those of you who have thin limpy hair and oily scalp. For eg in summers our hair gets greasy faster. This is good for those people.
My brother also said that this shampoo did well for him too, he said he liked that the shampoo gives a refreshing and clean scalp.
Good about Denver beer shampoo
Affordable

Packaging is good

Don't have to take too much of it

This is good for oily scalp and hair

Makes hair squeaky clean and shinier

I like the bouncy and voluminous effect that it gives

Hair appears full of life though that depends on hair type
Not so good about Denver beer shampoo
It is not for dry curly and rough hair as this is not very moisturizing shampoo

Slight smell of beer but after all this is a beer shampoo.
Rating: 4 out of 5
Take: This Denver beer shampoo is good for guys and girls with oily scalp and thin limpy hair. This actually gives bounce to the hair and hair appears fuller. This cleanses the hair and do not make them clung together. This is good for men and women in summers with oily greasy hair but not for dry hair.