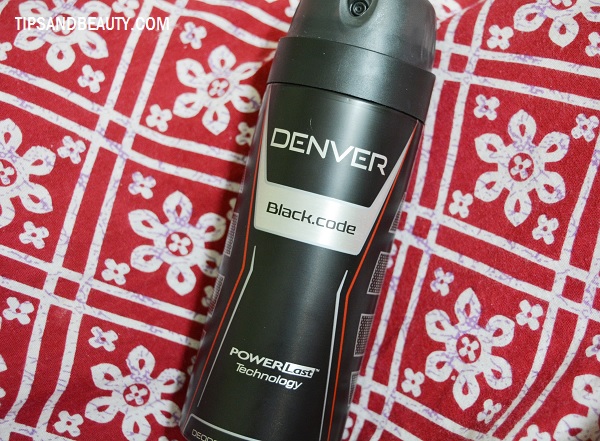 Denver Black Code Deodorant Review: Hi everyone!! I am going to review a men's deodorant this time. I am sure a lot of you guys are always on hunt for a good body spray or deodorant. The latest addition of men's deodorant in my home is this Denver Blat has a great Code Deodorant. The deodorant has a good packaging and is ideal for the travel too.
Denver Black Code Deodorant Price: 199 rupees.
Ingredients of Denver black code deodorant:
Ethyl Alcohol, Propellant, Perfume, Glycerine, Aqua, Propylene glycol, Ethylhexylglycerin, Octenidine HCL, Cyclomethicone, Diethyl phthalate.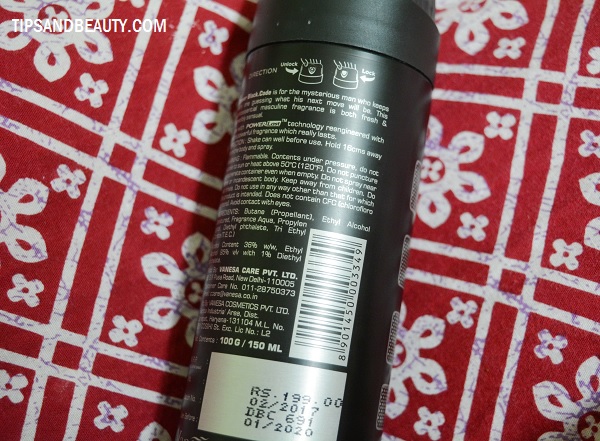 Brand claims: Secrecy is seductive. Less you reveal, more people would wonder of your next move. Savor your hush-hush with an unforgotten scent of enigma and manliness introduced by Denver Black Code deodorant.
Experience with Denver Black Code Deodorant
It's been long since my husband has been sing the Denver deodorants. In fact, he likes the brand that they have good staying span and the smell is also quite good and masculine. The recent one that he liked was the Denver sports deodorant but after getting thing one, it one has become his utmost favorite product. Most of the time he likes the deodorants just because they stay all day long. By all day long he needs a deo that should last at least 12 hours, so that when he leaves home and when he comes back, the deo should protect him from being excessive sweaty and also controls the body odor.
This black code deodorant has the best packaging, it look quite luxe and classy. The black bottle is enticing and is appears good when we keep it on the vanity table. I personally like products that has great packaging since products that has to be kept on table should at least look good. haha.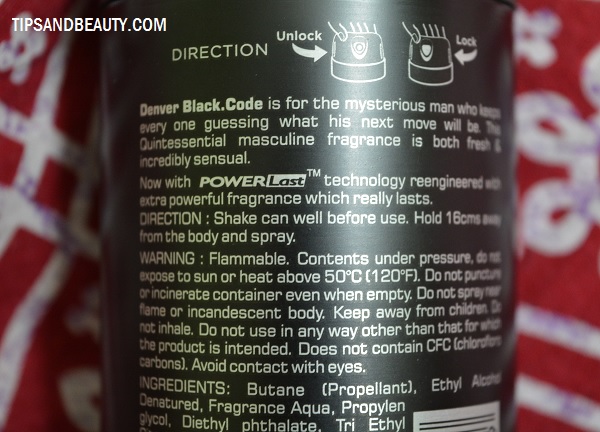 Denver black code deo has a very masculine and edgy smell. This is really fantastic and remarkable. When he sprays it, it fee;s a bit strong but within minutes, it gets soothing and something that stands out of the crowd. Yes, good fragrances be your signature scent as well. So, he likes this a lot for that.
Once he sprays this deodorant in the morning post the shower, it will be still there when he reaches home. Not only that, the faint whiff can be detected even after mid night. Truly excellent he says!!
Actually this deodorant spray has a mixed fragrance of woody and some spicy strong notes which are also slightly citrusy in nature. It is extremely refreshing and mood uplifting but only if you like such fragrances. It comes with a lasting technology that helps to create a mark. 
It can also be used while you are travelling like going on a trip. He recently went to a small trip for  a day or so and had taken a bottle of this deo. The reason was the long lasting span and the pack that has a twist like open and close mechanism.
I feel that it is good for everyday use and in summers men tend to sweat a lot and body odor can be a concern. So, what can you do to protect that? Using a good long lasting deo will help to combat the sweat and also controls the bacterial growth that causes body odor. You do not even need a lot of sprays for this. Few sprays on the underarms and this works all day long to protect you from sweat and odor.
Rating: 4.5 out of 5
This Denver deodorant is appropriate for travel and for everyday sue when the weather is scorching hot. The staying span is longer than most of the deos though that also depends on the different individuals. This has a masculine and pleasant smell that most men will love but take a sniff when you are about to buy this.