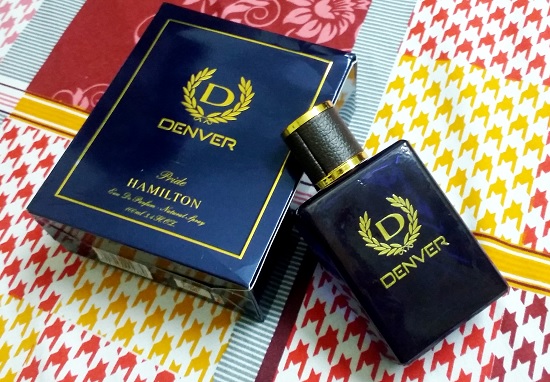 Denver Hamilton Eau De Parfums in Pride Review: Hi all!! This post is for men especially since I will be reviewing this Denver Hamilton range of Eau De Parfums.  These new parfumes are launched by the Denver and they are available in 3 variants like Hounour, pride and Hamilton. The colors are given to the bottles which makes the variants get distinguished easily.
Price: These Denver Hamilton Range Of Eau De Parfums are priced at 449 rupees each.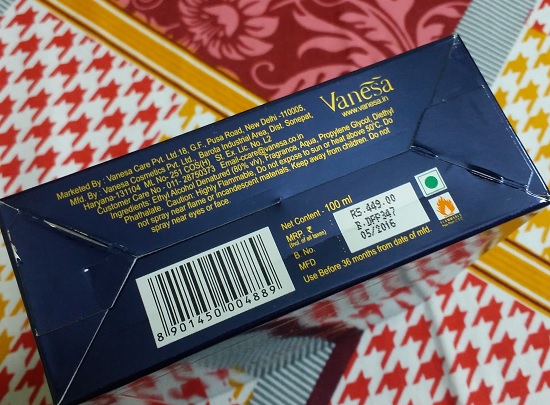 Experience with Denver Hamilton Range Of Eau De Parfums in Pride
The perfume is packaged in a glass bottle which is bright blue in color this looks really nice and enticing. The bottle cap has leather like wrapping that gives it luxe feel. This perfume has been sued by my husband and he says that the product is good as in this has a lovely packaging considering this is a men's perfume. Moreover, the opening notes of bergamot and verbena are very refreshing. The subtle yet elegant notes of this scent can be used every day and does not feel over powering. He applies it in the morning and this stays till he gets back home which means that this stays for at least 8-9 hours. This staying span of this perfume is good considering the price is very affordable.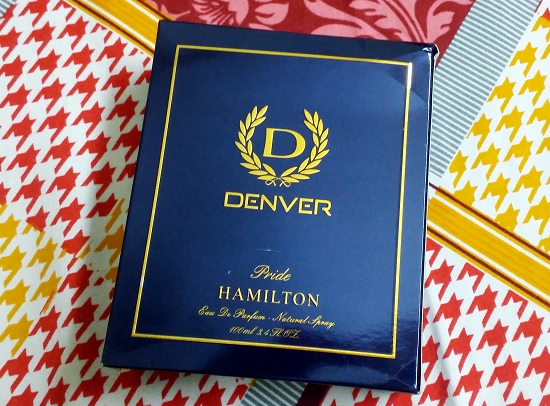 This is Denver Hamilton range of Eau De Parfums is a classy combination of blend of fresh and bold which defines the glory of a man. My husband uses this everyday and along with the Denver deodorants and the combination creates a very exotic smell. At first, this scent may feel a bit strong but as the seconds passes the notes of this perfume gets toned down a bit.
Denver Eau de perfumes are available in 100 ml of pack at Rs. 449/- only and are available at all major departmental stores and online shopping sites like Flipkart, Amazon etc.