Denver Xtreme Reverence for Extreme Performance Review
Hi everyone!! People who pay attention to grooming would need deodorants for sure. I guess smelling good is the first and foremost part of grooming that applies to both men and women. I will review this new Denver Xtreme Reverence for Extreme performance deodorant for men today. My husband and brother uses this deodorant and they liked this a lot. Actually, this range of deo had impressed him a lot. Do you know why? Let's read friends.
Experience with Denver Xtreme Reverence for Extreme
The deo comes in a regular packaging that most of the deos have. This variant is green in color. The deo smell very nice with a subtle musky and woody smell which is amazing. One thing that makes my husband likes this range is the formula. The formula is not just gas thing but when we spray this, there is this wet spray that hits the skin. This is very refreshing and actually controls the bacterial growth causing odour. This is the features common to all the Denver deodorants due to which my husband has stopped using other brand honestly. I am not saying that all of you guy will love this smell but the staying span is good.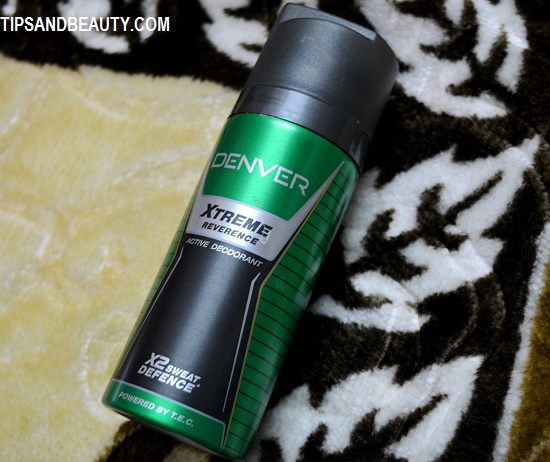 Denver,Xtreme range of deodorants have the TEC (Tri Ethyl Citrate) formula to inhibit odour causing bacterial growth. Denver Xtreme Reverence is an ultra-sensual fragrance for men. It has the fresh bergamot and mandarin with a hint of lavender and heart is enriched with geranium and galbanum while base is composed of amber, vetiver and musk.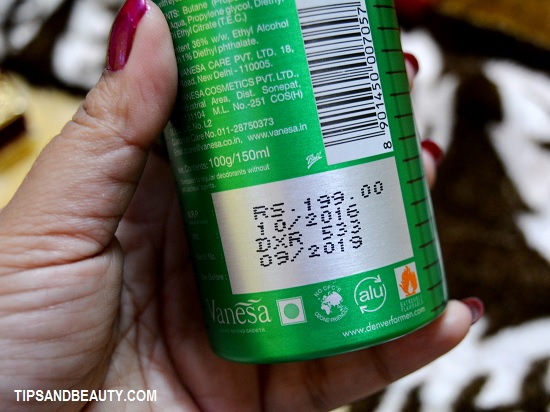 Rating: 5 out of 5
Denver Xtreme Reverence is priced at Rs. 199 rupees and is available across general stores etc and online retailers. This is very affordable and a good deodorant for fresh smelling all day long. The smell is not over powering or too much but is good for most men.