Written by Ratna Balani
Drashti Dhami Beauty secrets, Diet and Fitness tips
A popular television actress Dhrasti Dhami is very attractive and beautiful. She acted outstanding in the serials like Dil Mil Gaye, Geet Hui Sabse Parayi and colors show Maduabala…Pyaar Ek Junon. Drashti Dhami has been appearing in various TV commercials i.e Colgate, reliance, Amul, VIP bags, etc. The leading model and actress began her TV career in 2008-2009. She attempted to win the dance show" Jhalak Dikh la Jaa and won the award.  She recently has tied the knot with her boyfriend Neeraj Khemka. She has a huge fan following that love her so much.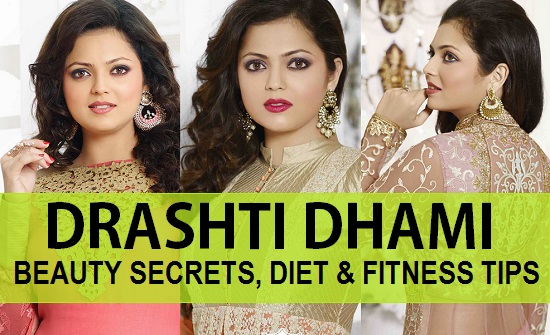 She feels her mother is her support system who always appreciated her and motivates in low times. She is living a very happy married life and it has been more than 6 months of her wedding. Drashti is enjoying her loving home time with Neeraj's family. She also always wanted a non-actor spouse for herself and she got it too.
Drashti Dhami's Beauty Secrets
We all love the way she looks. Drashti has a striking smile that attracts everyone. She is blessed with a good skin and deep brown eyes. She does not make any extra efforts to improve her skin complexion, but only follow a right skin care and beauty tips to maintain her natural beauty. Same goes to Sanaya Irani who is her best friend.

Skin care: She follows a daily skin care routine to keep the pores of the skin clean and fresh. Moreover, it consists facials, scrubbing, cleansing and occasional bleaching. Manicure, pedicure and body massage is a must for her every month in a year.
Hair care:  She has brown super curly hairs that look fabulous on her round face. Drashti also takes essential oil hair treatments to keep her hair smooth and silky twice in a week. She admires natural beauty and likes using natural toners and lip balms to get effective results. Drashti Dhami also applies natural homemade face packs for glowing and soft skin.

She likes makeup essentials from Maybelline, MAC, Bobby brown and L'Oreal Paris.
Drashti Dhami Fitness routine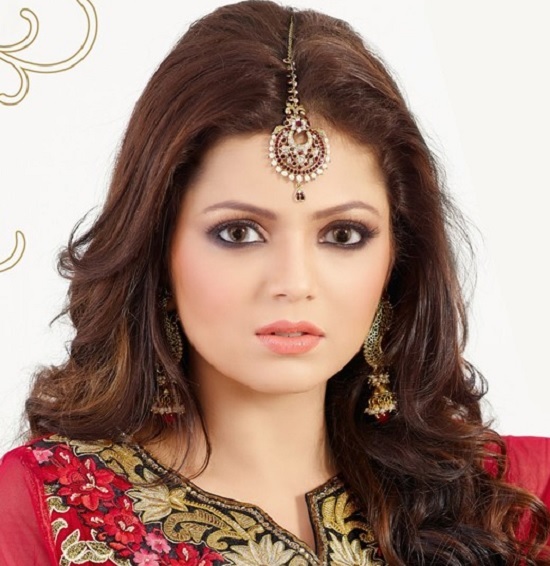 The young and talented actress does not follow a rigid fitness routine. In fact, she likes gym very less and rarely visits it on a daily basis.
You all would be curious to know that Drashit's does not go to the gym, then how she has such a sexy and hot body?? Dear friends, I want to reveal some secrets behind Drashti's S-shape figure. So keep reading…
She is naturally slender and fit. Yes! Drashti has a really fit and toned body, although she has put on some weight after her marriage, she is genetically blessed with a good metabolism.
The ravishing beauty also feels that dance is the ideal fitness workout. Drashti is a dance lover and she likes learning various forms of dance.
She likes walking and yoga instead of the gym, she avoids going to the gym and keeps herself fit by doing walk for 45 minutes daily.
Moreover, She drinks lots of water that hydrates her body and stimulates energy levels.
Drashti Dhami Diet Plan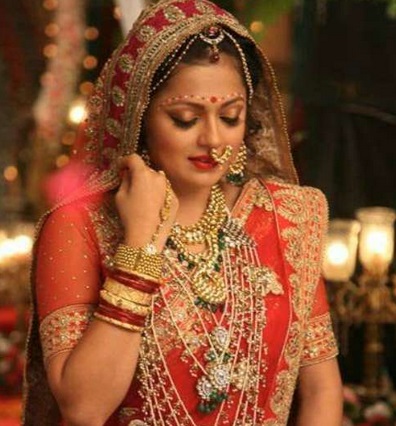 Now, as we totally know that she is genetically blessed with a slender and toned body. But are you aware of the fact that she also follows a scheduled diet plan to maintain that shape and stay healthy. Yes! Drashti believes in following a right diet chart according to the body needs and lose weight when needed.
She is a Gujarati girl who likes eating all the types of Gujarati foods.
The beauty also avoids fired and too oily food.
Drashti eats light food with adequate portion of carbs, protein and fats.
She eats nuts and fruits In her mid-time snacks.
Drashti also likes eating ice creams on her cheat day of Baskin Robins, her favorite flavor is Chocó chip.
According to her, a good health can be achieved by having sound sleep of 8 hours every day.