Home Remedies to treat oily skin
Excessive oil production is problematic as this gives a shiny face. Right guys!! Not only that the excessive oil can lead to various skin problems like acne, pimples etc. Oily skin can also be caused due to the imbalance of hormones in the body. This is why when the boys and girls reach the adolescent age then the hormonal changes begin, why is they experience their skin getting oily and acne arises. So, what can we do to take care of the oily skin in summers. First of all proper skin care of oily skin is needed. For that you should make sure that you properly cleanse the face and use face products that are oil free. So, now whatever is the cause of oily skin, you must take measures and care to treat the oily skin. But you dont have you worry here I will share home remedies which are gentle and provides long lasting effects.
Natural tips to treat the oily skin
First of all use a cleanser that is neem, Tulsi based. Such facial clearer will help to keep the skin clear and prevent the eruption of acne.

You can also use tea tree oil skin products which are good for oily skin care.


Once you wake then splash cold water on the face. Then while taking bath use your facial cleanser. The cold water in the beginning will help the oily skin to get rid of the oils that we accumulate over the night.

Use some honey occasionally on the oily skin. Honey is anti bacterial and also tones the skin. Honey is good to deep clean the pores. Oily skin has large pores thus, it is good to use honey to cleanse them.

Take steam once in a week to deep clean the pores. Steaming will also melt the hardened sebum on the face. Hardened sebum can make skin get blemishes like blackheads, whiteheads, acne and pimples.

It is good to keep the oily skin clean but that should not mean that you will over clean the skin. Just washing the face 2 times in a day is enough. If you feel skin is getting oily during the day then use some plain water or rose water to clean the face.

Exfoliation/ scrubbing is essential to keep the oily skin free from the dead skin cells. Dead skin clogs the pores thus, getting rid of the dead skin is very important for oily skin. You should scrub the face 2 times or 3 times in a week but not more than that. Too much of everything is bad. :)

You make a skin polishing scrub for oily skin. Take 1/2 teaspoonful of baking soda then add some water to make a loose paste. Apply on the face and neck. Use your fingers to massage the face so that the dead skin cells can be sloughed off from the face.

Face mask for treating oily skin at home
Face packs and masks are very good to treat and care for the oily skin. Face masks will not only tighten the face pores but will also brighten the oily skin. Some of these masks are clay mask which are beneficial in taking away the excessive oil from the face so that the oily skin look matte and shine free for a lot longer. Also see: Oil controlling beauty tips for men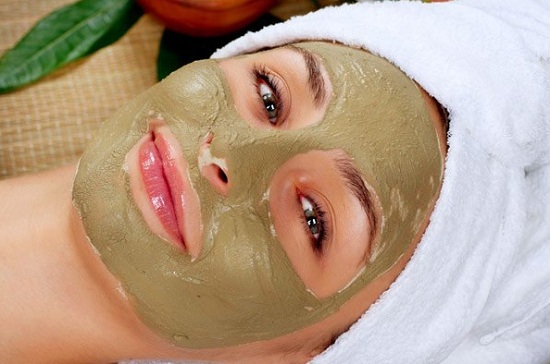 1. Multani mitti clay pack for oily skin
This clay mask will get rid of the extra oils, sebum off the oily acne prone skin so, this is great for teenagers and adults who face acne. You can read more of the Multani mitti face packs for oily acne prone skin here. :)

You will need:
Multani mitti powder

Rose water
Mix 1 teaspoonful of multani mitti and add some of the rose water in it, if you don't have rose water then use the normal water. Mix this and use on the face to apply a layer on the face. Rinse the face with plain water after 20 minutes. This pack will help a lot in controlling the oil production by the glands. If you also want whitening of oily skin then read these face packs on oily skin whitening.

2. Egg White face pack for oily skin
You will need:
Egg white

Gran flour (Besan)
Take some egg white and Gram Flour. Mix them in a small bowl. Apply on the face using the finger. You have to keep this face mask with eggs, for about 20 minutes, generally this gets dry in that time. Wash the face when this gets dry. This too will help the oil production. This pack in fact also helps to make the skin tighter.
3. Neem face pack for oily skin
Neem face pack made at home is truly a magical ingredient for treating oily facial skin. You will need these products:
Honey

Neem powder

Rose water
Add 1 teaspoonful honey and 1 teaspoonful of neem powder. Add little bit of rose water. Apply this neem mask on the face and let this to get dry. When this gets dry, wash your face with normal water. Then pat dry. This is good for people with pimple problem and excessive oiliness. You can also mix some multani mitti powder in it.
Home made Face Scrubs to treat the oily acne prone skin
There are certain natural homemade scrubs for oily skin that you can try. These will tone, tighten and declog the pores on skin. Along with that these scrubs will keep the skin blemish free. It is due to the fact that the outer dead skin cells are remove thus skin looks clear.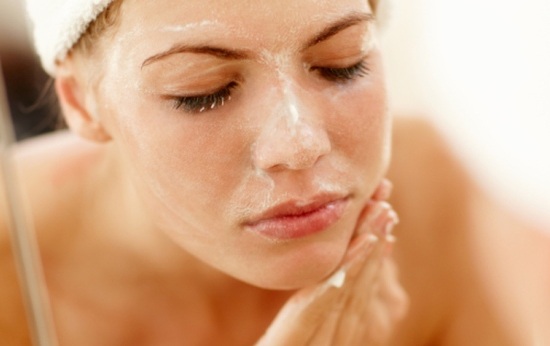 1. Orange peel scrub for oily acne prone skin
Mix both the orange peel powder with some honey. Use this facial scrub to massage the face like we do to scrub the face. Then leave this for 10 minutes. Wash the face. While you will leave this then this will act as a face mask and orange oil in the orange peel powder will make the skin fairer also.
2. Rice flour facial scrub for oily skin fairness
This is one of the easiest and best scrub to use. You can take some rice and grind them. Keep the powder slightly granular like we see in the apricot walnut scrub. Like that you need to keep the rice powder. Then store this in a container which is air tight. Whenever you have to scrub the face, just take some of this and mix with some honey. Scrub the face. This will also improve the complexion and rice flour extracts tightens the pores.
Makeup tips for oily skin care for girls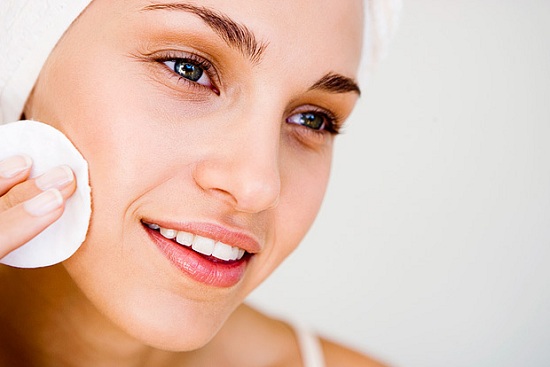 Choose face creams and foundations that are water based and oil free thus they will not clog the pores. Do not apply the compact powder a couple of times whenever the face gets oily. Doing this will cake up the face therefore, use blotting sheets to soak up the excess oils.

Apply a face primer first that will make sure that the large pores are even out. This also makes the oil production lesser. Silicone based face primers are good for oily skin.

Always use the clean makeup brushes as when the skin is oily then the chances of getting acne and pimples become even more.

Removing the makeup before going to sleep is also very important when the skin is oily.
So, friends treating oily skin needs some attention but this is not that difficlut if you keep in mind these effective tips to treat the oily skin.