Envy 1000 Crystal Body Cologne Spray Vegas Night Review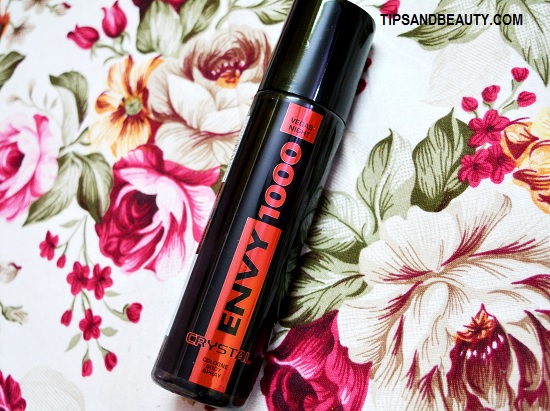 Hi everyone!! I have received this new Deo spray or the body cologne which is from Envy 1000. I have used this and liked the fresh scent. It's a men's body spray by the way, but I used it to check it out. I also liked the Envy 100 crystal body sprays. The divine one was simply amazing. I still use that. This is a new launch from Envy 1000 range. It is not a gas deodorant or spray but a perfumed liquid that sprays only liquid. Let's get to know more about it.
Price: 199 rupees.
Experience with Envy 1000 Crystal Body Cologne Spray Vegas Night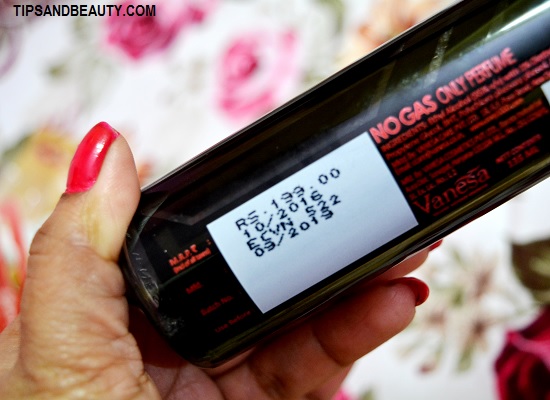 Envy 1000 presents Crystal cologne body spray for men comes in a bottle that is dark chocolate brown in color. The spray pump is good and works well. I am saying this since at times the pump won't work well and we face problems using the product. This smells soothing that is inspired by the mystic French fragrances, essential oil and floral notes. This has the notes that define a signature scent like the fresh notes filled with floral and musky tones. This also has the jasmine scent which amplifies its scent. My husband have used this for the past 1 week and liked this as in winters he like such type of fragrances. It stays for 4-5 hours and at the end of the day, I can still detect the fresh smell coming from the clothes that he had worn for the day.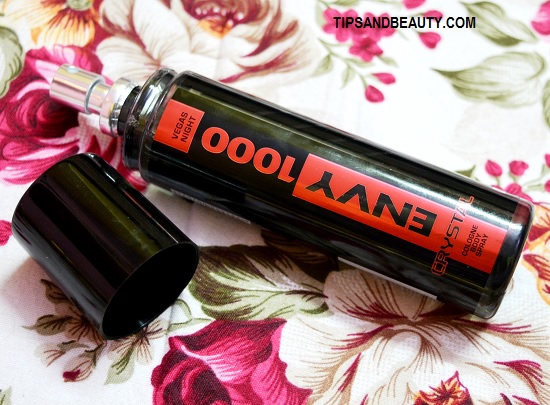 The spray is slightly intense when you spray but it settles down to get a soft and subtle scent that can be detected easily. Price is also affordable and this bottle will last for around 2 months when used daily once. This can be tried at night.
Pros of Envy 1000 Crystal Body Cologne Spray Vegas Night
The price is affordable
Packaging is good
Spray works well and is not too tight
Can be carried in a bag
Travel friendly
The scent is soothing and not over powering
The scent is good for winters
The floral and woody notes make this intoxicating
Stays for 4-5 hours
Cons of Envy 1000 Crystal Body Cologne Spray Vegas Night
May be strong for some which depends from person to person
Rating: 4 out of 5