Eraser Anti Acne and Pimple Cream Review

Acne and pimples are very annoying problem which makes us embarrassed and conscious. Not only the teenagers, college students face acne and pimples, but the adults too can face the acne breakouts, even in their 30s. I will review Eraser Anti Acne and Pimple Cream which is a product from the IPS lab. It is an Ayurvedic Formulation which fights against pimples and acne. So, read on to know whether this Eraser anti acne and pimple cream is able to treat the pimples or just an average product.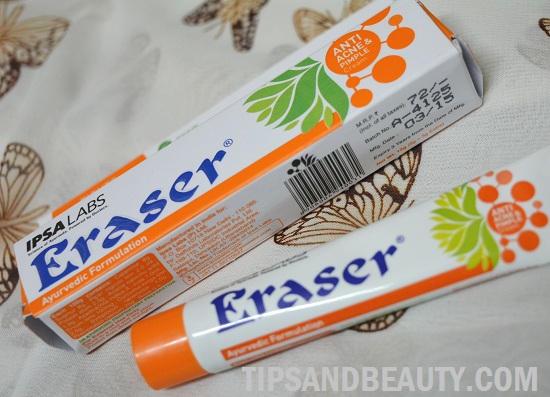 Price: Eraser anti acne and pimple cream is for 72 Rupees for a small pack of 12 g. Shelf life is 3 years so it can be used for the 36 months from the date of packaging.
Claims: Eraser anti acne and pimple cream kills the bacteria that cause the pimples and acne. It absorbs the excess oils from the skin to further prevent the pimples from occurring.
Experience with Eraser anti acne and pimple cream
This Eraser pimple cream comes in an orange white colored tube and the cream is a light pick color pimple care cream. This creams smells of calamine and some other ingredients but the smell is very strong. I could not bear the smell for the fits time as I have sensitive nose and the smell stays till the time the cream is on your face. This pimple cream has calamine which dries the pimples, neem purifies the blood, khair removes the pimple, masoor is anti inflammatory, lodhra treats the acne and pimple infection. It also has haldi which is anti bacterial, kali mirch which cures the pimples and heals them, then this Eraser anti acne and pimple cream also has potash alum which heals the cuts or the pimples when they start to bleed. All these have pimple clearing properties.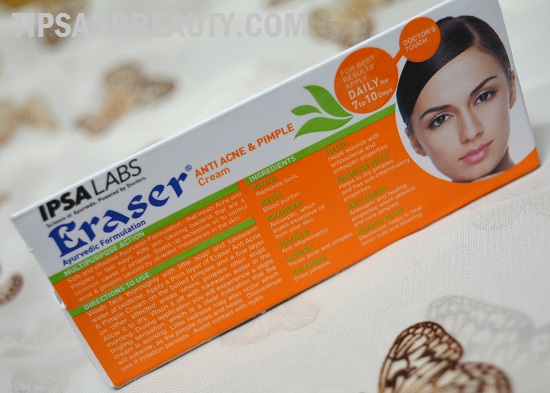 I used this Eraser anti pimple cream when I has a couple of pimples o my chin and cheeks. Most of the times these pimples will take 3-6 days to get healed fully and when they do they would leave the ugly looking dark spots and pimple marks. This is why I got this cream to treat them quickly and without the marks.
Read: Ayurvedic packs for Acne and pimple cure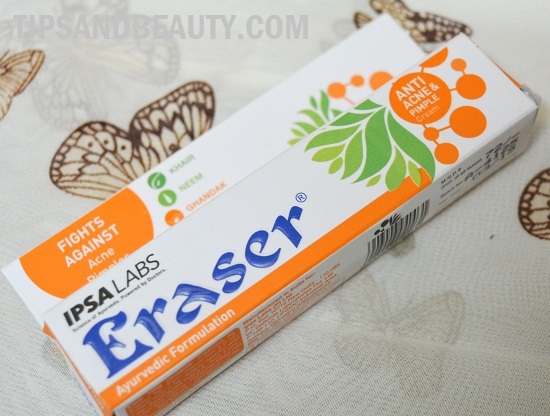 It is a thick cream do this will not get absorbed on the pimple. It will sit on the skin and is clearly visible like a pink cream on the pimples; therefore I applied this pimple cream at night and left it for overnight. I saw that the redness on the pimples was reduced and when I used this on the second night, in the morning I noticed that the pimples were dried so looked a bit smaller.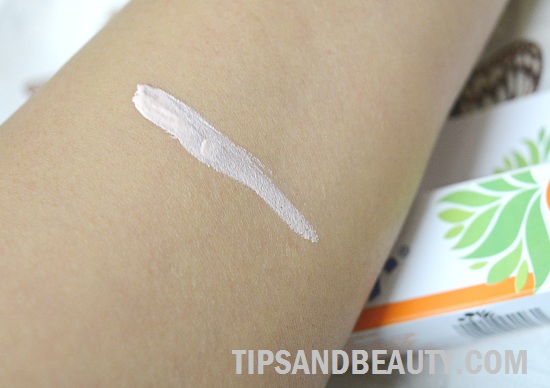 It healed the pimples completely within 4-5 days and there was slight mark on the skin. So, I liked this cream that it healed the acne and also did not let the pimples to leave too much dark marks. Faint marks would be there though which I would lighten by using some home remedies to reduce the pimple marks from my face. I have not faced any side effects using this cream.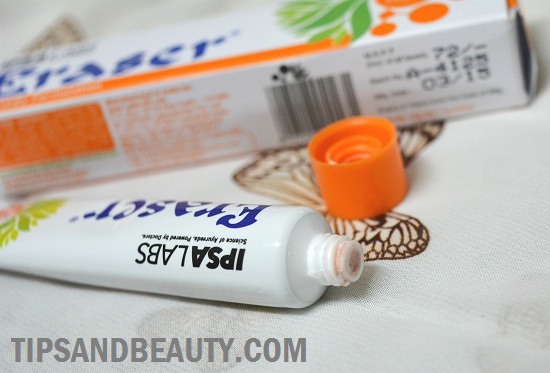 Overall, it is a good pimple cream in Indian market but it was hard for me to bar the strong smell of this Eraser anti acne and pimple cream.
Pros of Eraser anti acne and pimple cream
Price is okay

It is available online and in the stores.

Benefits in clearing pimples within 3-5 days though this can vary from person to person

Dries the acne and pimples

Reduces the redness and swelling of pimples
Cons of Eraser anti acne and pimple cream
The smell is very strong which is hard for me to bear
Rating: 4 out of 5
Take: Eraser anti acne and pimple cream is a good cream to control the pimples and acne from the face. It treats the pimples within 3-5 days which is okay and should be used at night as it is pinkish and thick so will not be absorbed in the skin. It smells bad but gives good results.
Read on the best anti acne and anti pimple creams in India for men