Face Packs to reduce skin pigmentation on Face and Body, how to remove skin pigmentation

Are you worried about the skin pigmentation? It is important to love your skin and be comfortable with it. But skin problems can take away a lot of our confidence. This is so right. Many of us hide our skin spots; ageing, acne with concealer and foundation just to look pretty flawless. But these all makeup tricks are temporary in nature and cannot give long lasting results. People having dark skin tone, may not accept their skin color and feel complex with fair skin beauties. Skin pigmentation is caused by extreme sun exposure, hormonal changes, some severe medical conditions, etc. Let me tell you one thing that it isn't not necessary having a radiant white skin as tan and dusky skin tone is really in. So stop blaming yourself for the skin tone you have and accept the way you are. It is essential to improve your skin health and beauty. You can gain a good skin by lowering the pigmentation of your skin.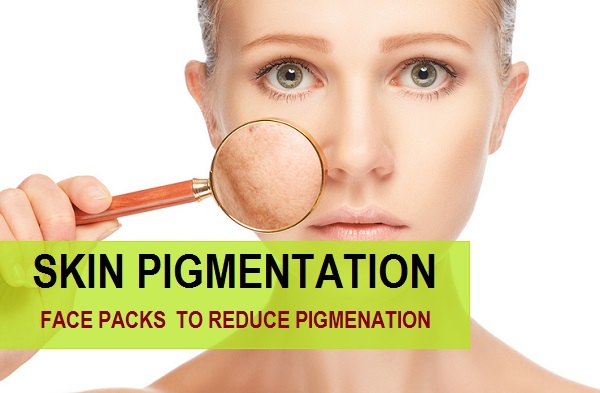 What is skin pigmentation and causes?
Pigmentation is an outcome of production of melanin in the skin. Melanin is a pigment that produces dark spots and darkening on the skin and causes dull, dry and patchy skin. Excess exposure to sun, genetics, skin diseases, low hemoglobin, dryness, hormonal imbalance and climate changes adversely affect the skin and lead to pigmentation. It can be seen on hands, fingers, toes and around the mouth and nose. This skin problem usually arises on dark skin tone and wheatish skin tone. For that there are several anti pigmentation products in the market but natural remedies are the best and safe.
Home Remedies to reduce skin pigmentation on Face and Body
But you can also achieve a pigment free skin easily at home. I will share some natural face packs today in this post. This will help you to improve the skin complexion and reduce the pigmentation.
Raw Milk and Lemon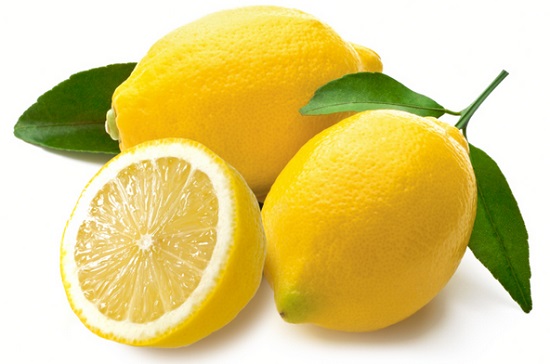 Milk contains lactic acid that maintains skin elasticity and radiance. Milk is also known to reduce the pigmentation from dark skin areas of the face. Lemon at the same time consists vitamin C that controls skin darkening and excess melanin production. You can try this home remedy to get rid of your skin pigmentation within days. You can also use this to get rid of the lip pigmentation
How to make this pigmentation face pack?
Take 4 teaspoons of raw and cold milk then add 1 teaspoon of lemon juice in it

Mix both the things really well and you will realize that the milk start to get curling.

Now massage this face pack on your face in circular motion. You need to gently massage this on the face.

Leave it for 20 minutes and wash thoroughly with water

You will see visible changes in your skin tone by using this face pack within 2 weeks.

This facial pigmentation reducing pack can be tried by all the skin toes. This will be ideal to use before you go to sleep.
Sandalwood and Turmeric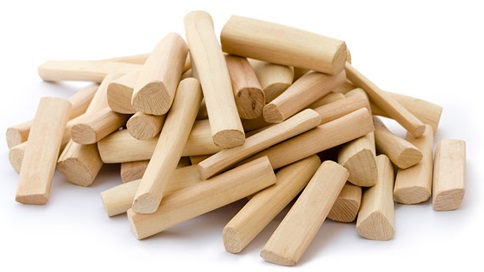 Sandalwood or chandan as we call in hindi is the best remedy to get light and glowing skin. It is used as a natural therapy for skin treatments. It contains anti-septic and anti-inflammatory properties that heal all types of skin diseases too. Skin diseases like psoriasis, itching, redness etc can be cured by the application of sandalwood. Turmeric generates glow and shine to the skin. It also helps in decreasing skin pigmentation and darkness. Regular use of turmeric will give you a healthy glowing skin. Not only that turmeric is also a great ingredient to reduce the black spots and dark marks on the face.
Also see: Home remedies for uneven skin tone
How to make this remedy?
Take 4 tablespoons of sandalwood powder in a small bowl.

Add half table spoon of turmeric powder.

Now also add 2 1/2 tablespoons of rose water.

Mix all the natural ingredients properly.

Now cleanse your face with suitable face wash and towel dry your skin

Apply this face pack on the face gently and massage slowly.

Don't rub too much and keep it for 25 minutes.

Wash it with cold water. You can apply this on the face and body like arms, back, legs etc
Almonds and Milk
Almonds contain essential fatty acids that develop whiteness on the skin naturally. It is rich in vitamin-E and vitamin-A which reduces melanin level in the skin. Almonds or badam are just amazing to get rid of the skin pigmentation in a natural manner. Raw milk also works in the same way. It has brightening and lightening components that induce skin fairness. Read more on turmeric face packs for fairness.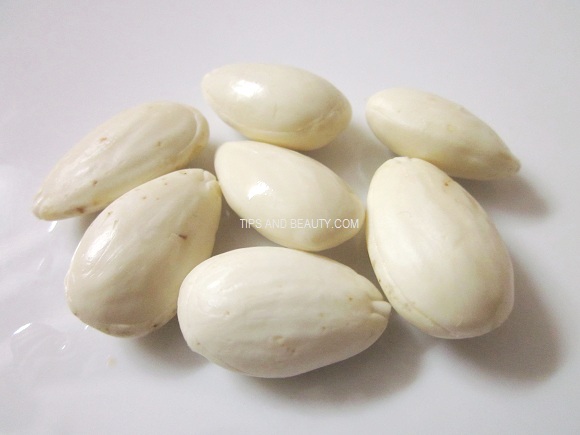 Procedure for this remedy

Soak some almonds at night and next day take out the peel from these.

Then crush or grind these soaked almonds.

Finely grind the soaked almonds and put them in a bowl.

Now add raw milk in it and make a pack.

Use small cotton ball, apply the pack on the skin. Leave it for 20 minutes.

Wash your face with chilled water.

Use this face pack 2 times in a week to get good results.
Aloe Vera gel and vitamin-E
Aloe Vera gel is very useful for all skin issues. It treats pigmentation and aids in skin brightening. Vitamin-E oil has several skin benefits and nutrients. It is known to improve skin complexion and reduces ageing process. You can also use aloe vera gel to lighten the dark rough elbows
Recipe:
Take 5 spoons of Aloe Vera gel

Mix 2 spoons of vitamin-E oil in it

Now by using your fingers, apply it on the face

Massage it on the skin for 15 minutes

Wash it with water after 10 minutes.

This can also be applied on the face,body, arms, legs etc. In fact, this can be use as an excellent home remedy for the stretch marks during pregnancy.
So, these were the home remedies and Face packs to reduce the skin pigmentation. Have you tried these. If pigmentation is your problem then do read our other post on pigmentation and patchy skin.
Home Remedies for  Hyper pigmentation
Natural Remedies for patchy skin and uneven skin
You can also try this Orange Peel powder remedy: