Fair and Lovely Pimples off Fairness Face Wash Review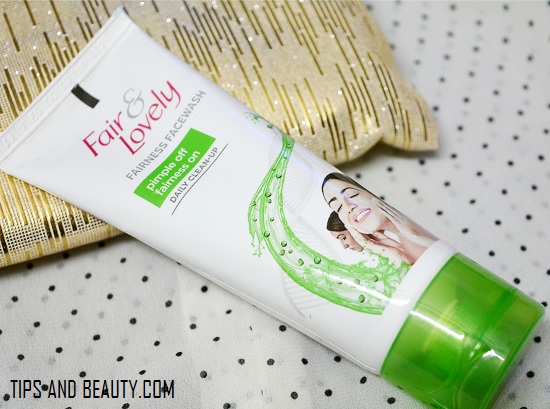 Hi girls!! I recently came across this product from fair & lovely while I was visiting a super store. I saw this and thought of trying this as I have used the Fair & lovely multivitamin face wash earlier so, thought that I should use this fair and lovely pimples off fairness on clean up face wash as well. This is because the clean up thing was quite interesting so, I bought this. With this busy life, we really need a face clean up at home since going to salon or beauty parlours can be very costly when done regularly. I also wanted to try this since it says pimples off, which means this could heal the pimples. I was suffering from some acne on my chin. So, I decided to buy this. But is this Fair and Lovely pimples off fairness face wash really effective. Let's find out in this review.
Price of Fair and Lovely pimples off fairness face wash: This clean up face wash is for 60 rupees for a 50 g small tube.
What the brand claims: Fair & Lovely says that this face wash will prevent the occurrence of pimples and gives fairness. This has tiny scrub particles which exfoliates the skin to give the dual benefits in one product.
Ingredients: They are mentioned below.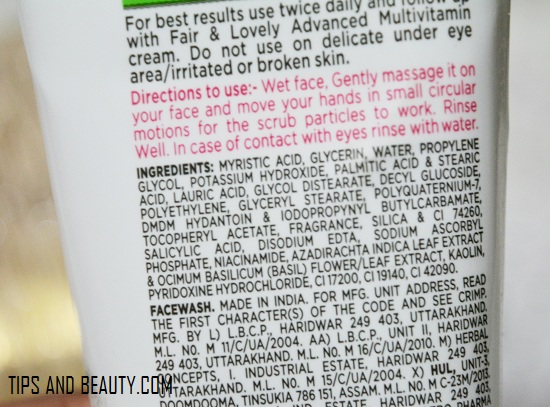 Experience with Fair and Lovely pimples off fairness on clean up face wash
This pimples off fairness on face wash comes in a similar looking tube as that of the multivitamins one, But this has a green cap. I liked the packaging. It looks quite attractive and pretty. The face wash emits a soft and mild smell, not too much but subtle. This face wash is a light greenish in color and has a thick texture. Just like we have seen with the Pond's white beauty face wash. This too has the same thick not so smooth cream like texture. In that it also has some dark green particles and some particles too. I think those are the particles or granules which gives this a scrubbing nature.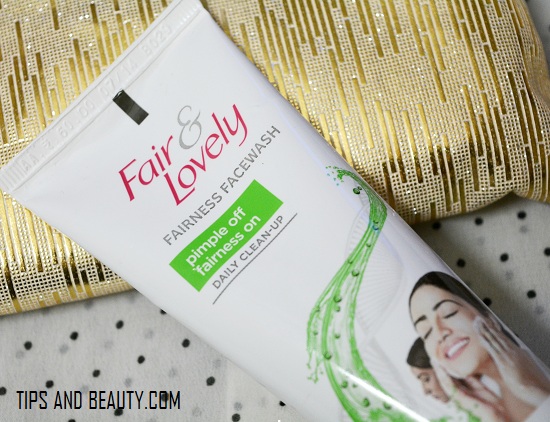 How I use this face wash: I will just take little bit not much as such thick face washes will produce heavy foaming lathers so, little drop of thing is enough for me, I will then splash my face with water. Rub this face wash on my palm and fingers. Then I will gently massage it all over the cheeks, forehead, nose etc. As I said, this gives thick creamy lathers and also has tiny particles which gently scrub the skin. I liked that the particles are not too dense but very scattered so that this is ideal for daily use. Else scrubbing the face daily is not a good idea especially for dry sensitive skin. After using this on my face for 10-12 seconds, I will wash my face with clean water. Then pat dry with a clean towel. Girls, you should also take care that the towel you are using should always be clean else that can also give rise to pimples and acne.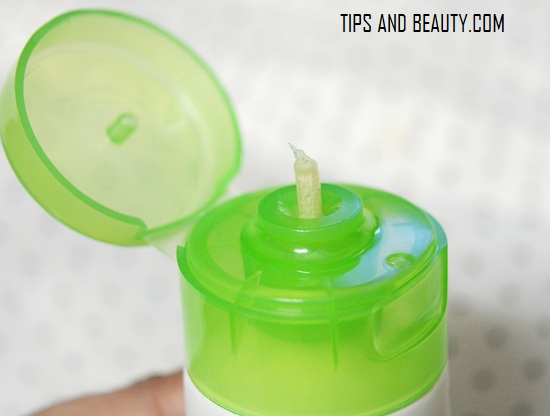 Results: After using this, my face looks oil free and brighter, Skin feels softer but I also noticed that there was some dryness on my cheeks. I knew this as this was a foaming face wash. My face felt a little dry and stretchy so, I applied toner and then a skin cream. Now friends if you have dry skin then this is not for you. This will be good for extremely oily acne prone skin but do not rub this on the face for a lot longer else this will make the face dry then more oil will come on the face. Combination skinned ones can try Garnier Neem tulsi foaming face wash.
Good about Fair and Lovely pimples off fairness face wash
Price is good and reasonable for a 50 g pack

This lathers well and I need a tiny amount to clean my face

The packaging is pretty and easy to carry in the bag

This cleans the face and makes it free from oils, dirt etc

This removes oils properly hence is a good face wash for oily skinned girls and boys too can try this

The tiny scrubbing granules or particles or exfoliates the skin too make it smooth further
Not so food about Fair and Lovely pimples off fairness face wash
This can leave the face dry so, this is not for dry face

I have not observed any fairness as it claims but face looked brighter that too because the oils were removed.
Rating: 3.75 out of 5
Final take: Fair and Lovely pimples off fairness face wash is a suitable face wash for the oily, acne prone skin. This is budget friendly so, good for teenagers and going girls and boys. This creates thick creamy lathers, thus cleans the face well and the scrub granules will make the face smoother and also keeps the dead skin off. This is not for dry skin as one can feel a little dryness after using this. Do not take too much or rub for a lot longer on the face else it will make the face dry even if your skin is oily.