Recently, Fair & Lovely too launched their own BB cream. After so many BB creams in the Indian market now a days, we get to pick the one that suits us better. I will  review Fair & Lovely BB cream with its details and how actually to use this Foundation + BB cream. This BB product is actually a dual purpose product as this has the goodness of vitamin infused fairness cream and the touch of foundation which will give the skin a slight coverage and skin looks better than before. So, is Fair & Lovely BB cream really good? Read on the read, to know more about Fair and Lovely BB cream.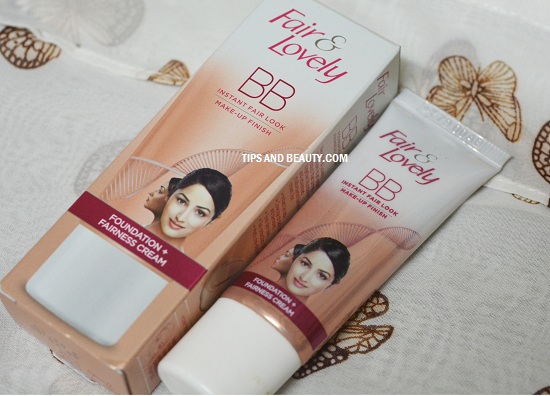 Price is Fair & Lovely BB cream: Fair & Lovely BB cream is for 79 Rupees for this 18 g tube and the bigger pack of this BB cream is for 169 rupees.
Brand claims for this face cream: New Fair & Lovely BB cream is an expert product which brings the goodness of advanced multivitamin fairness cream with the touch of foundation. Ingredients are mentioned on the pack.
How to use Fair & Lovely BB cream: Just apply tiny dots  of fair & lovely BB cream all over the face and using the fingers, gently blend the foundation cream over the face and the neck for a flawless finish.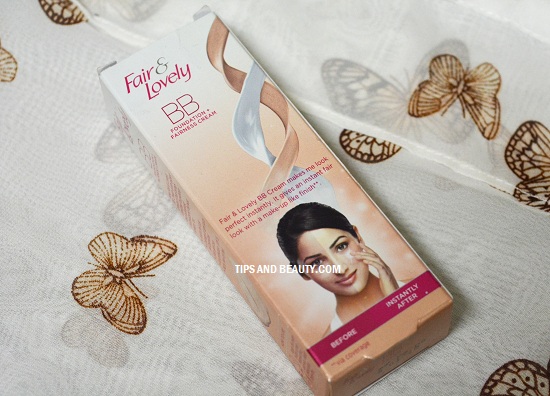 Experience with Fair & Lovely BB cream
This BB cream comes in a similar looking packaging as that of the earlier versions of the Fair & Lovely fairness creams like for the winter fairness cream, multivitamins etc.
I like the packaging as the tube is small thus can be carried in a small purse as well. Moreover the elongated tip of the tube helps to take the product out nicely. It has a smell similar to the other Fair & Lovely creams and I also feel that this fair & Lovely BB cream is the same cream with just the foundation added in it.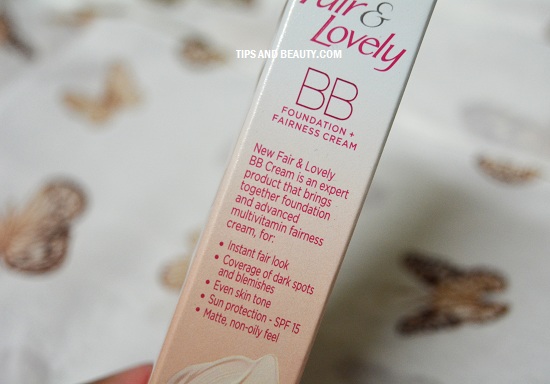 If you will see the pictures this Fair & Lovely Foundation + BB cream has a very wheatish looking color which is why this will be suitable or fair to medium skin tones very well without making them ashy. For darker skin tones, this BB cream will be only slightly ashy hence, give it some time after the application so that the shyness is reduced. I liked that the shade is not too light which can give ashyness on the face, like I have experienced with some of the Korean BB creams. This has a very universal color which on blending gets matched with the skin color. It gives a nice even toned look and the texture is not greasy at all. I find the formula of this Fair & Lovely BB cream to be very good for the oily skin as it is non oily and when I blend it on my face it feels just matte not shiny at all.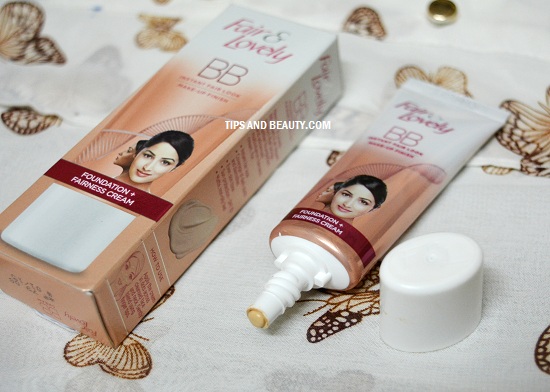 On the contrary, this non greasy formula of his Fair & Lovely BB cream will not do too much for the dry skin as you may know dry skin needs some extra moisture so if you want to try this for your dry skin then use a moisturiser first then use this cream.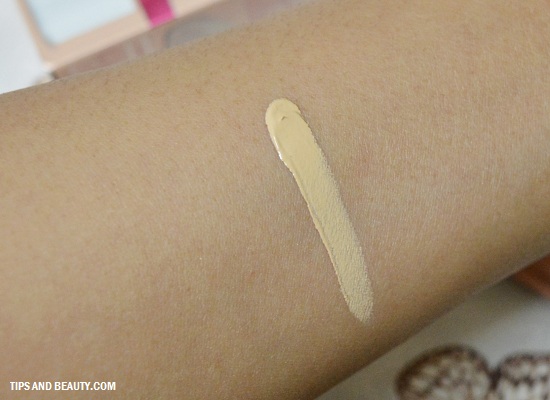 I noticed that this BB cream makes the face look better and conceals minor flaws. My face is matte for up to 3- 4 hours then some oils will start to come on the T zone which is very oily.
See: Skin Care routine for oily skin
Pros of Fair & Lovely BB cream
Packaging is good
Price is good
It is easily available in stores and shops
Blends nicely on the skin but you have to be quick

Skin looks brighter and better
It is non greasy and non oily
It is good for normal, oily and combination skin
Smell is good
Color of this cream will match most of the ski colors from fair to medium.
Cons of Fair & Lovely BB cream
Will not be very hydrating for dry skin
For dark skin colors, it will look slightly ashy
Long list of chemicals
Should have more shades at least one darker for dusky complexions
Rating for Fair & Lovely BB cream: 3.5 out of 5
Take: I liked this Fair & Lovely BB cream for my combination skin as it is not greasy or oily. It makes the face look shine free and fill in pores and hides blemishes. The color is also good that matches most of the skin tones and is good for everyday use when I don't want to use the foundations. This may not be the best BB cream for dry skin though!