Fair & Lovely Max Fairness Cream for Men Review
Fairness creams for men can be quite tricky as some of them do not give even the 2-3 shade lighter skin but they would rather give the white cast on the face. I have used some fairness creams that would do exactly that until I get this fair & lovely max fairness cream. I will review this cream in this post which is dedicated or meant for the men out there who are looking to get this fairness cream.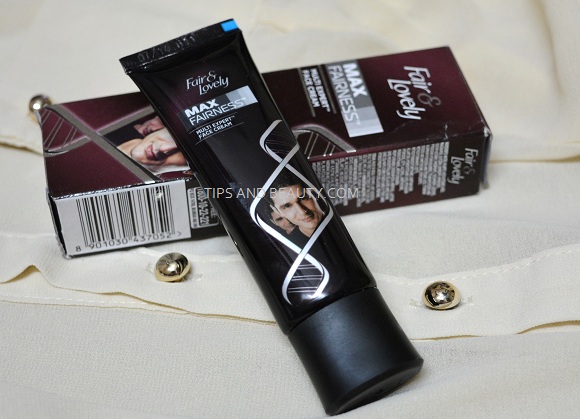 Price of fair & lovely max fairness cream: It is for 99 rupees, I think smaller sizes are also available.
Brand claims: This Fair & Lovely max fairness cream for men contain the multi vitamins like Vitamin B3, Vitamin B complex provitamin complex, Vitamin C, Vitamin E which makes the skin tone lighter and keeps the skin smoother and minimizes the pores on the face. It gives UVA/UVB protection and keeps the face oil free for a lot longer. It fades dark spots and skin feels fresh.
Experience with Fair & Lovely Max Fairness cream
This fair & lovely max fairness cream for men comes in a tube pack like the most of the other fairness creams. It is in a black tube which is easy and hygienic to use. The cream is a creamy whitish colored with tiny granules. It gets into the skin very easy and doesn't leave a white cast. But when I used a little extra more than the will give a white cast. This fairness cream keeps the skin oil free for 2-3 hours only and for excessive oily skin this oil not control oil well as mentioned in the claims. I would have preferred it to control the oil for around 4 hours at least. It has sun protecting factors which gives the skin protection from the harmful rays of the sun like the UVA and UVB rays.
Read: Fairness cream for oily skin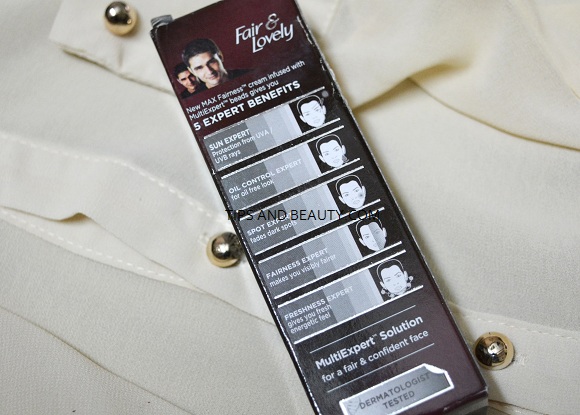 It is still okay as it can be used by someone who do not have excessive oily skin but I have also realized that this cream is not very moisture providing for someone who has dry skin. this cream has not given me any breakouts considering that I have combination skin.
Read: Fair & lovely fairness cream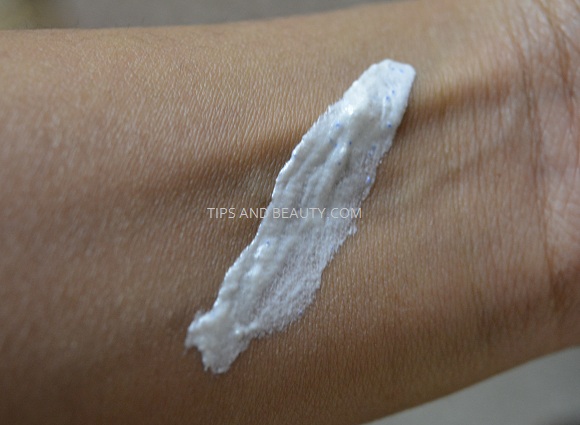 Good about Fair & Lovely max fairness cream for men
It is inexpensive.

It gets absorbed into the skin well.

It doesn't give white cast when applied in small amount.

Gives skin brightening.

Skin looks fairer when using this cream.
Not so good about Fair & Lovely max fairness cream for men
It doesn't control oils too long.

It may give white cast when used a little extra.
Rating: 3.5 out of 5
Fair & Lovely max fairness cream for men is an everyday skin cream which gives sun protection and is good for normal skin. It does not control oil for too long.