Fair & Lovely Winter Fairness Cream Review : In winter, skin looks darker when we use the regular cold creams and for this reason a fairness cream which is specially made for winters is suitable. I will review Fair & Lovely Winter Fairness Cream, which has been made keeping in mind the winters. This cream claims that it gives moisturization and sun protection. With its multivitamins and nutrients this Winter Fairness Cream keeps the glowing fairness even in winters. Earlier I had reviewed the Fair & lovely multi vitamins cream.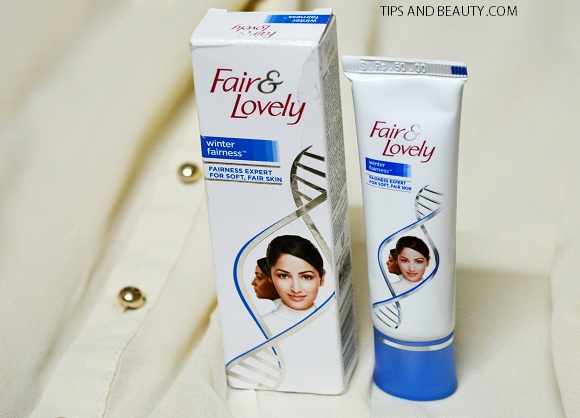 Price of Fair & Lovely Winter Fairness Cream
This is for 50 rupees for 50 grams.
Review of Fair & Lovely Winter Fairness Cream
This winter fairness cream comes in a carton box and the tube is similar as that of the other Fair & Lovely cream tubes but the only difference is that this tube has a blue cap else everything is the same. All the ingredients of this fairness cream are mentioned on the outer packaging. It is also dermatologically safe to use. The cream is not too thick like the other fair and lovely creams. It is more of a lotion like which smells like some exotic flowers and fruits like the Vivel fairness cream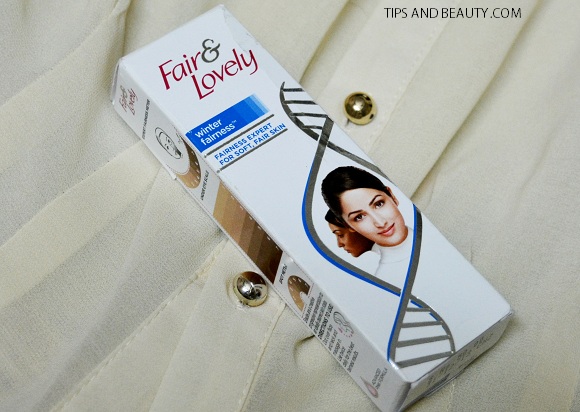 This cream gets absorbed into the skin with some mild gentle massaging and will not give ashy white cast. Even if this Fair & Lovely Winter Fairness Cream is made for the winter season, it is not very greasy. After the blending, this cream fives a matte finish with no shine or greasiness that the cold creams give. It gets completely absorbed with subtle soft scent of flowers. It also make skin look a bit better as in the skin doesn't look darker but rather it looks nourished and better. This winter fairness cream gives some instant fairness and skin texture appears smoother than before.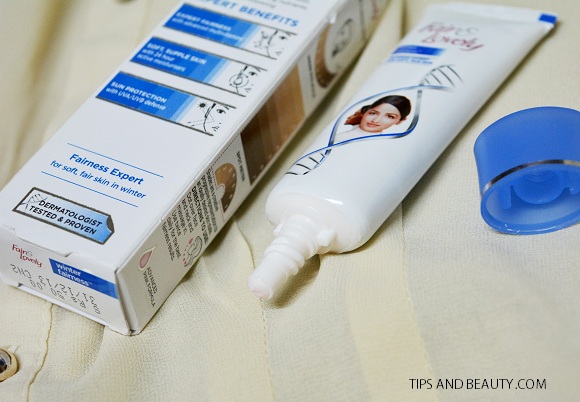 This Fair & Lovely Winter Fairness Cream gives moisture to the oily and normal skin but for winters this cream is not for dry skin as the hydration that the dry skin needs is not adequate in this cream. Hence this is a good option for normal and oily skin in the winters not for dry skin. It also contains SPF protection which is good that it protects the skin from UVA/UVB rays. Since the time, I have used this, it has not given any allergies or skin problems else I am afraid of that but this is good on that too. It has made the skin tone very slightly better but not at all the fairness shown in the advertisements which we all know that it is not possible but still it shows some improvement.
Read: Fairness cream for men

Good about Fair & Lovely Winter Fairness Cream
Packaging is good

Price is good and inexpensive

It is very easily available

This cream get fully absorbed without leaving a white cast

It improvises the complexion slightly

Skin tone appears better and texture is improved

It gives hydration to oily skin but no oiliness like the cold creams
Not so good about Fair & Lovely Winter Fairness Cream
It is not a hydrating cream for the dry skin in winters.

Not too much fairness but skin looks better
Rating : 4 out of 5