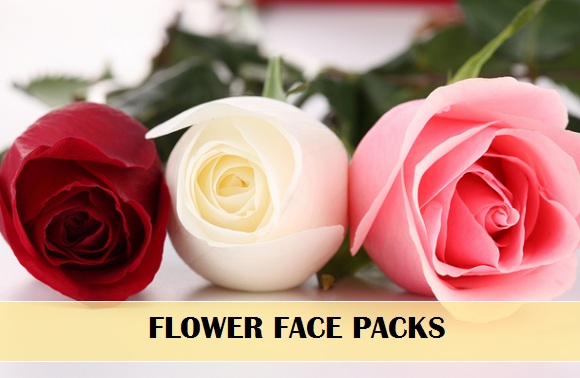 Flower face packs! Have you ever though of trying the face packs using flowers that revitalizes your dull tired skin and also makes the face fair and glowing? Yes, there are loads of easy to find flowers like rose, marigold, lotus, jasmine, hibiscus etc. Flowers are loaded with essential oils and some very beneficial skin healing and skin soothing compounds. These homemade face packs with flowers are great to have fair and glowing skin at home with the natural fairness inducing properties of flowers to reduce the melanin. Some of these are ideal for oily skin to remove the pimple marks effectively at home and some have excellent anti aging skin care benefits.

DIY Homemade Flower Face packs, face masks for fair glowing face at home
1. Rose DIY flower face pack
Rose is the first flower that comes to our mind since roses can be said as the most popular flower across the world. Roses are ideal to enhance the skin's elasticity and fairness. The rose oil nourishes the skin and improves the skin complexion. To prepare the rose flower face pack. Take a rose and pluck the petals. Crush the petals and make a paste with some milk. Add just a pinch of turmeric powder and apply that on the face. Wash after 15 – 20 minutes with normal water.
Another flower face pack with rose is for dry skin. Where you will crush the petals of the rose and then add milk cream. This is excellent face pack for dry skin cure and for fair skin.
2. Jasmine flower easy face pack
Jasmine is a common flower in India, which has a very sweet exotic fragrance. This can be used to prepare flower face pack to fetch the benefits of jasmine flower. Jasmine oil present in jasmine flower helps to take away the scars and pimple marks from the face. Jasmine extracts also tones and tightens the skin which is the reason essence and extracts of this flowers is used in some skin care range like jasmine face toners, creams etc. Other than that this jasmine flower  homemade face pack will also makes the skin fair and gives anti aging skin benefits.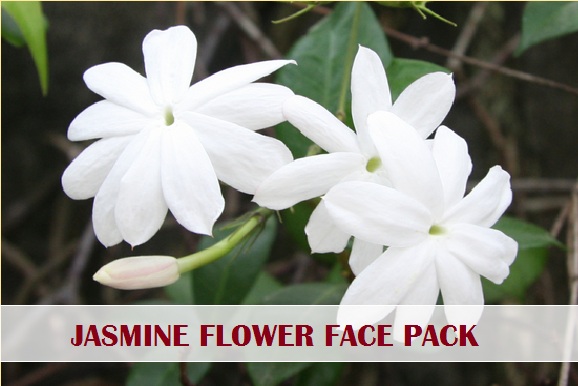 How to make: Take 10-12 jasmine flowers and crush them with water. Add some sandalwood and make the paste with the help of water. Keep the consistency of this face pack medium so that it gets applied well. Apply on the face and wash after 20 minutes.
3. Lotus flower pack
Lotus has been used in skin care and beauty rituals since ages. The beneficial substances in lotus flower makes the skin smoother by removing the dead skin cells thus also makes the skin fairer. This flower pack with lotus is also good to tighten the pores on face effectively at home thus is a great anti aging or face tightening face mask.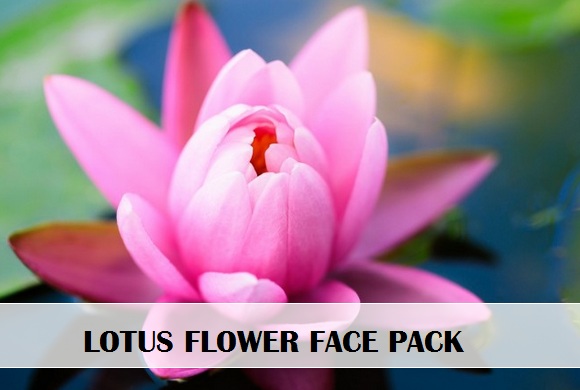 How to prepare: Take a lotus flowers and smash the leaves with some milk until you get a smooth and even paste. If required add some sandalwood powder in it. Apply this paste on the face and neck. Wash after 15- 20 minutes.
4. Marigold flower face pack
Marigold is a commonly used flower in Indian wedding to decorate the venue in a traditional way. The orange yellow flowers add a charm to the wedding house and are also used in religious rituals. Not only that marigold flowers make an excellent face pack for instant glow on the face and to make the sin complexion brighter. This marigold flower face pack also makes the sagging skin tighter with regular usage.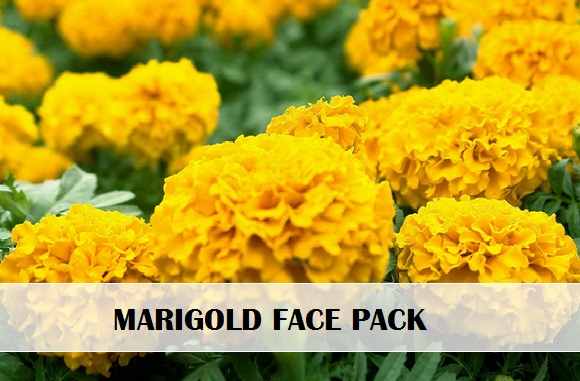 Take 2-3 marigold flowers and crush them with some milk. Once you get a paste add a pinch of turmeric powder and apply on the face. You can also add some yoghurt for oily skin or milk cream for dry skin. Apply the face pack in an even layer and wash after 20 minutes.
5. Plumeria (frangipani) flower pack
Plumeria or firangani Flowers bears this exotic and sweet fragrance that is invigorating and revitalizing. Frangipani flower face pack is good to make the skin supple and softer. This also has some anti aging benefits too for the skin.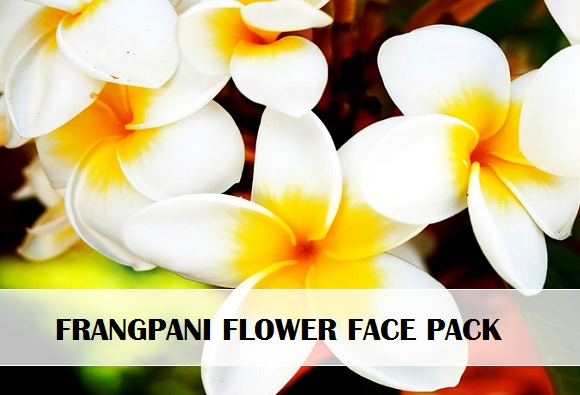 Take 5-6 flowers of Plumeria and crush them with some water and add some gram flour powder to give it some thickness. Apply on the face and wash once it gets dried.
Benefits of Flower face packs
We have shared individually what each flower face pack will do for you but as a whole, most of these flower face packs are great to make the skin supple and enhance the skin's natural elasticity. Hence they can also be regarded as anti aging face mask since the elasticity and collagen formation allows the skin to remain tighter for a longer time. Other an that these masks have floral extracts which helps to make the skin lighter and fairer naturally without putting chemicals. They are also very beneficial in lightening the acne pimple scars and marks.
So, try these flower face packs to revive and revitalize the dull skin and to get fair skin at home with natural ingredients.