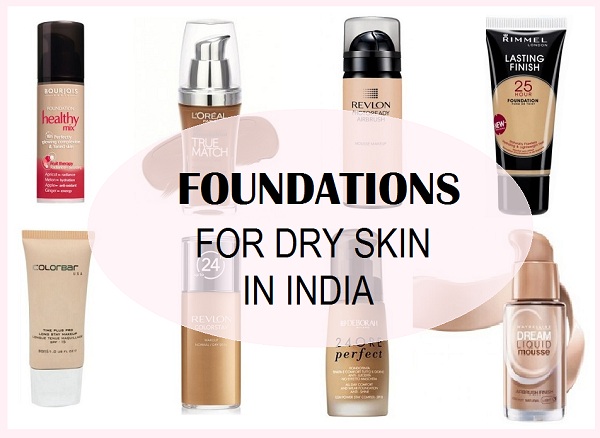 List of 8 Top best foundations for dry skin in India along with their prices
Dry skin can be a bit tricky to take care of else the dryness and flakiness can make the skin to looks unflattering. When it comes to make up dry skin needs utmost attention since the wrong choice of product can do no good! The dryness gets accentuated during the winters due to which a good skin care regimen for dry face is required, so that when makeup is applied, the skin looks flawless. So, are you thinking about a good dry skin foundation then this post can help you.  We have listed this list of top foundations for dry skin which can be bought from Indian market. When you have the suitable foundation for the skin type, the application and durability enhances. 

How to Choose Foundations for Dry Skin
When the skin is dry, you should keep some of the pointers in mind while choosing the best foundation. We have compiled the list below but there are some other things that would be handy while picking a foundation for flaky dry skin.
Texture :There can be different coverage of the foundation but the basic idea is the same that when you have dry skin, buy a foundation that is easy to work with and is moisturizing. The thick texture is not easy to apply hence, a light weight product should be opt for.
Dry patches: No one of us wants that flakiness or dry patches even after using the foundation. Therefore try a good skin moisturizer for dry face and then use the appropriate foundation.
Fine lines: If your foundation is not hydrating then that can enhance the fine lines etc which will look terrible. Face primers can also be used so that the dry skin gets pore less and lines and mildly filled. This will result in smooth and flawless application.
Formula: When your skin is dry and mature then it becomes important that you choose foundations that has age defying, AHAs etc as they will help the skin in a positive way till the time you have foundation on your face.
8 Top Best Foundations for Dry Skin in India
Dry skin needs a foundation that is hydrating and should cover the flaws too. There are lots of dry skin foundations in India and in this list we have compiled some drugstore and affordable foundations that will nourish the flaky dry skin. It is also crucial that you try the suitable skin care products for dry skin which will heals the dryness.
1. Maybelline Dream Liquid Mousse Foundation
This liquid mousse foundation has hydrating and mattyfying elements but I find it more hydrating hence it is good for dry skin.

It blends well and gives a medium coverage with SPF to give sun protection.

The air whipped formula that gives the skin pore less and air brush finish.

You can simply apply this with the help of a brush or finger as the formula is easy to blend with.
Price:
This foundation for dry skin is priced at 575 Rupees in India and has 6 shades to choose.
2. Rimmel Match Perfect Cream Compact Foundation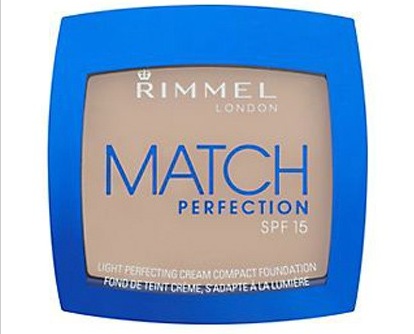 Rimmel Cream compact foundation for dry skin is ideal as it is cream formulation which gives the skin a dewy look.

It has oxygen complex which lets the skin breathe and has the SPF 15 for sun protection.

Rimmel foundations are dermatologically tested and are safe for sensitive skin as well.

You can  also try a hydrating face primer for dry skin for more moisturisation and hydration.

This can give medium to heavy coverage but that depends whether you wish to layer it or just apply it in a sheer single layer.
Price:
This is in 6 shades and is for 765 rupees.
3. Deborah 24 Ore Perfect Foundation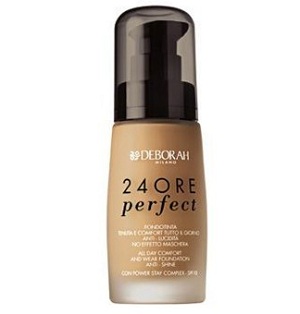 Deborah Ore foundation comes in a glass bottle with a  pump.

The cap is a bit lose but works well, I mean the pump dispenser.

It has a silky sheer texture with the long wear time which makes it good for all day.

This Deborah foundation is suitable for all skin types though hydrating agents in this product keeps the skin dewy and has SPF 10.

You can use this daily and it will give good coverage for everyday use like for college, office etc.
Price:
This foundation for dry skin is for 1020 in India.
4. Revlon Photo Ready Airbursh Mousse Makeup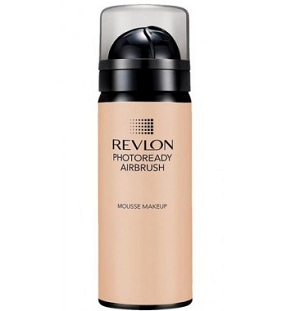 Revlon Photoready Mousse makeup foundation claims to turn the dull skin to glowing smoother skin.

The air brush finish with mousse formula makes the application easier and it feels light on the skin and adds a natural glow on the face.

It will give that dewiness that a lot of girls with dry skin desire for.

This Revlon Foundation for dry skin comes with a pump and a decent packaging that looks classy.
Price:
It is for 1350 Rupees in India and has 4 shades to choose from.
5. L'Oreal Paris True Match Liquid Foundation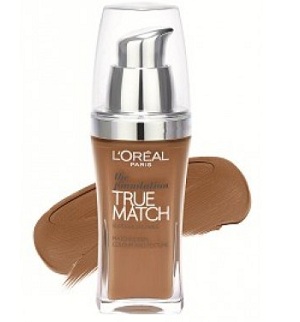 L'Oreal Paris True match liquid foundation has the goodness of pearls for natural glowing pearl like skin.

This is a moisturizing and hydrating foundation that makes the skin smoother.

This foundation has glycerine and Vitamin E which nourishes the dry patchy skin and covers the flaws perfectly without being heavy.

This too can be used daily. Shades are too many so, finding the proper matching shade won't be that difficult.

The packaging too is nice and majority of women abroad rave about this L'Oreal foundation.
Price:
This L'Oreal foundation for dry skin is priced for 975 Rupees in India with 12 shades to choose from even the darker shades for duskier girls are there in this range.
6. Colorbar Time Plus Pro Long Stay Makeup Base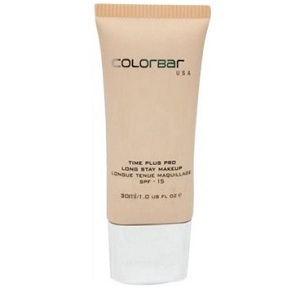 Colorbar Time Plus Pro long stay foundation is a long wear one which gives complete coverage.

It is a light base foundation which blends easily and gives complete medium to high coverage.

This Colorbar foundation for dry skin is enriched with Vitamin E that adds in moisture to the skin.

It comes with SPF 15 for sun protection, hence can be used daily or use a sunscreen for dry skin before using this product.

The shades are limited bit one can still try to get the best possible matching shade from this range.
Price:
This is for 499 rupees and come in 4 shades.
7. Bourjois Healthy Mix Foundation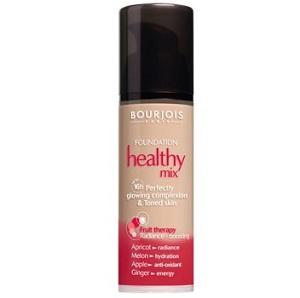 Bourjois Healthy Mix Foundation has the goodness of fruits like melons, apricot, ginger, apple and grapes.

All these fruit products give benefits to the skin like anti aging, antioxidants, hydration and radiance.

This a good foundation for dry skin and a very moisturizing one that can treat the dry flakes.

This foundation also claims the 16 hour wear time.

Shade selection is not that limited as they are for 6 different colors but for dark complexion, the shades can be difficult to grab.
Price:
This is for 1480 rupees and has 6 shades to choose from. 
8. Revlon Colorstay Makeup Foundation for Dry to Normal Skin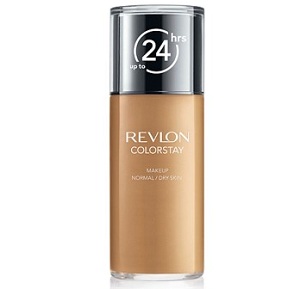 Revlon Colorstay makes two different types of foundations like for dry skin and for oily skin.

This dry skin variant is a is a long wear and high coverage foundation with lightweight formula that will not be cakey or get rub away.

This has the moisture balance formula which is especially formulated for normal or dry skin.

Applying this foundation is easy as the liquid texture is extremely easy to spread and layer over the skin.
Price:
This Revlon foundation for dry to normal skin is for 875 rupees in India.
So, these were the foundations for dry skin in India. Have you tried any of these? Did you find it useful?
If dry skin is your major concern then you would surely love these posts too!
10 Best Face Wash for dry skin in India