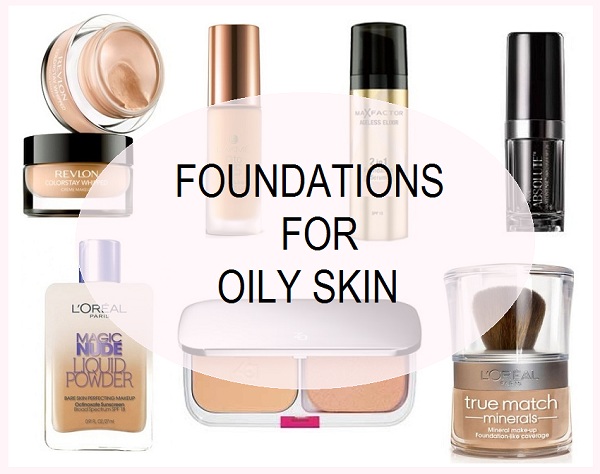 Best 10 Foundations for oily skin, acne prone skin and combination skin
Foundations are good to cover up any blemishes and flaws. They are not just any makeup product but foundations will help to give a smooth pore less and even look to the skin. they are an important part for the face and base makeup that sets the base of your makeup. Patchy dull skin with pores is unflattering therefore, foundations are used. There are foundations that are ideal for medium coverage while some of them are for sheer coverage.
Oily skin needs something extra from foundations therefore, the foundations suitable for oily face must come with oil control features. Oily skin base or foundations should be sufficient enough to make the skin matte and should prevent the greasiness of certain time. Moreover, your makeup should be season appropriate which means during summers when the weather is warm, your foundation should be able to cover the large pores other than giving matte finish. You can also top that up with the right compact for oily skin. So, here we have complied a list of the best foundations for oily skin in India with price list.
How to buy suitable foundation for oily and Acne prone skin
Now before moving ahead we will share how can you choose the best foundation depending upon the skin type. This is not that difficult as we have shared the suggestions below. But apart from that here are few tips that you should keep in mind.
Coverage: This is an important factor when you are looking for a good foundation for your oily face. The coverage means whether it will give you a  sheer, medium or full coverage. This is up to you. So, if the sheer coverage is your liking then using a foundation with light formula would be suitable like the BB and CC creams that we have these days, else go for the medium to high coverage foundations that can cover the acne and pimples scars well.
Oxidization: To get the foundation that should match your oily skin you should make sure that the foundation should not get oxidized after some time. Therefore, to avoid this situation, you can apply the foundation on the face and keep it a bit longer. As a lot of foundations can get oxidized on the oily skin which makes them look mismatched. 
Oily Acne Prone Skin: When the skin is already oily and acne prone then this becomes very important that you use foundation which has the acne fighting salicylic acid. For this the ingredients list and the advise of the SA will be helpful. Doing so will make sure that the base you are wearing for around 7-8 hours or even more will not clog the pores or would be a breeding place for those germs that are responsible for the acne break outs. 
Safe for Skin: Most of the foundation from good brands are dermatologically tested but still that is an important point since if the product is not tested for oily skin then at time you can experience rashes, which surely none of us wants.
Undertones: Now selecting the proper shade is the foremost thing. Just imagine you have chosen a really good foundation for the oily skin but the shade is not exactly the same as your originals kin color. What would you do? It's a waste of money right. No but you can certainly apply a small trick. Apply the foundation on the jawline to check the right shade and the inner part of your wrist to check if you have a warm or cool undertone. As simple as that!! Right!
10 Best Foundations for Oily skin in India from Drugstore brands with Reviews
Here are the best foundations that you can try for the greasy skin, combination skin and acne prone skin in India. You can try these along with the face primers as face primers for oily skin help evening out the skin thus making the skin smoother. Do see the best skin care products for oily acne prone skin. Most of these are under 1000 Rupees foundations.
1. Lakme Absolute White Intense Skin Cover Foundation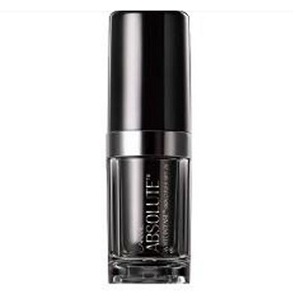 This is a light weight foundation for everyday use for oily skin which keeps the oils, sweat at bay for a long time.

It is waterproof foundation hence, will not come out with plain water.

It's texture is extremely smooth and blends really seamlessly over the skin. 

It will give medium coverage though that can be build up by layering.

It can be your go to foundation for winters for the oily face and that too with a good high coverage.

This has 6 shades to choose from

Absence of SPF makes it suitable for flash photography
Price and shades:
Lakme is a top makeup brand and this foundation is priced at 700 rupees. Buy it here
2. Za True White Two Way Foundation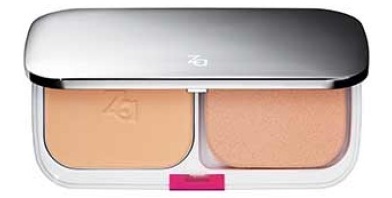 Za True White Two Way Foundation can be used in two ways i.e. dry and wet.

It is good for the sticky combination skin as doesn't makes the skin oily or dewy.

This Za makeup base rather absorbs the excess oils from the face.

The minerals in this will help you get an even toned complexion which is matte

One can easily use this with a wet sponge applicator but a little bit of experience is required hence you can try this if you have some prior experience to try such base makeup products.

Powder based foundations are considered appropriate when you have oily skin and it's texture is also non comedogenic for the acne prone face.
Price:
This foundation suitable for oily skin is for 950 rupees and comes in 4 shades.
3. Rimmel Lasting Finish 25 Hour Foundation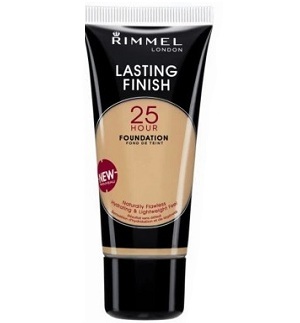 Rimmel Liquid foundation for oily facial skin has been designed for a long wear time.

It has mineral complex which makes it light weight and transfer proof.

Also the complex will help to make the foundation absorb the excessive oils that comes on the face after some time.

Mineral complex in this base product is suitable for oily acne prone skin as well.

While minerals are are known to cure the cane somehow, it is good for everyday use for office, college etc and yes, during summers as well without feeling heavy or cakey.
Price:
Rimmel foundation is available in 8 shades in India and is for 585 rupees. The prices may vary as this is an imported product.
4. Max Factor Ageless Elixir 2 In 1 Foundation + Serum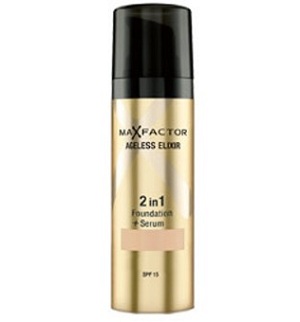 Mmaxfactor 2 in 1 is an amazing foundation for oily skin and large open pores that claims to give a matte skin and with the serum this makes the skin poreless and flawless.

Maxfactor Ageless foundation is good to make the wrinkles invisible and to cover the skin pigmentation.

The serum laden formula gets blended really well and skin looks silky matte.

The coverage is medium but can be made more. For that you can layer it but to be honest layering also makes the foundations look cakey.

There is no SPF in it hence is good for photography.
Price:
It is available in 8 different shades and is for 1245 Rupees in India.
5. Lakme Absolute Mattreal Skin Natural Mousse Foundation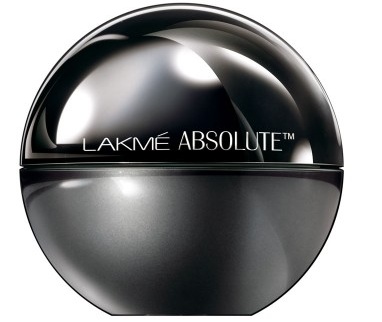 This Lakme mousse foundation for oily skin is in a mousse formula which is light weight yet covers the skin pigmentation and flaws to give flawless smoother skin tone.

You can get 6 shades in this mattreal foundation which are ideal for Indian skin complexion since the shades have prominent yellow undertones that helps to match well and closely.

The round tub shape of this foundation looks really classy and cute. This can not be extremely travel friendly in shape but looks good while sitting on your dressing table.

Mousse formula is high in blend-ability and yet gives a light feel.

It can be your medium coverage foundation for daily usage for all around the year. This Lakme Mousse foundation is the best for oily skin.
Price:
Lakme Absolute Mattreal Foundation is for 700 rupees and has 6 shades to choose from. Buy it here online
6. Lakme 9 To 5 Flawless Matte Complexion Foundation for oily skin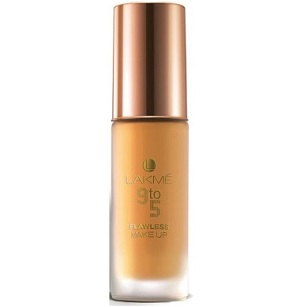 Another good Lakme foundation, that has oil absorbing complex which keeps the skin matte for a longer time.

This is a very inexpensive foundation for oily and acne prone skin in India for large pores as well.

You can get this for rupees 495 though the shades are just 3. Yes, only three shades!

It is suitable for both oily to combination skin and is non streaky finish makes the skin flawless.

It also come with certain amount of SPF which is good in a foundation.

Application too is quite easy as this is a liquid foundation which can be easily applied using a flat top foundation brush, sponge or even with clean hands.
7. L'Oreal Paris Magic Nud* Liquid Powder Foundation for oily skin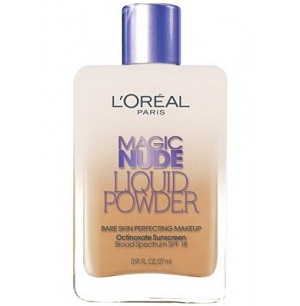 L'Oreal Paris Magic Liquid Powder foundation has a light weight and serum like formula that comes with SPF 15 for daily wear

This is why this base makeup product gives a matte velvety finish hence ideal for oily to combination skin.

It gives a medium coverage and skin looks mother as its light weight formula fills in the pores seamlessly.

Honestly, it can be included in one of the best for people who wish to use foundation with sheer to medium coverage daily.

The application of this foundation is so quick and easy and with just clean finger tip you can apply this luxurious feeling foundation.

The shades too are formulated according to the Indian skin tones like there are no pinkish foundations which looks really bad on our olive or yellow toned skin.
Price:
L'Oreal Paris Magic liquid powder foundation is for 899 Rupees and comes in 6 shades in India. Get it here
8. Revlon Colorstay Whipped Crème Make Up Foundation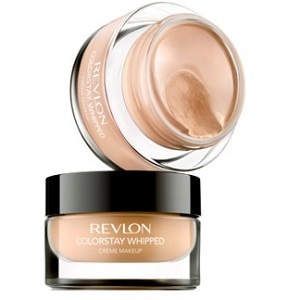 Revlon Colorstay whipped foundation is more like a whipped cream that has a smooth easy to blend consistency which gives a natural matte finish.

Even though creaminess of this foundation feels like it will be ideal or dry skin but this is basically foundation for greasier skin and it mattifies the skin.

The foundation product is high on coverage hence can hide those flaws that bothers you like spots and marks on the face. The creamy texture is also considered effective when you have dry patches on the skin in winters in spite of your skin being oily.
Price:
It is for 875 rupees in India. Get it here
9. Revlon Colorstay Foundation For Oily Skin and Combination Skin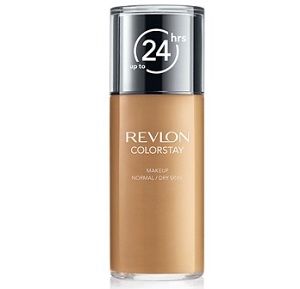 Revlon Colorstay Foundation for Oily Combination skin has a lightweight yet rub proof formula which makes is good for long wear.

It makes the skin oil free and absorbs the oils from the face.

I personally feel that it is quite heavy and gives a medium to heavy coverage.

The bottle looks like the MAC foundation's packaging but it is user friendly.

A lot of makeup artists use this foundation for its coverage.
Price:
This Revlon foundation for oily skin is priced at 875 Rupees in India. Get it here
Read: Fairness creams for oily skin
10. L'Oreal Paris True Match Mineral Foundation for Oily skin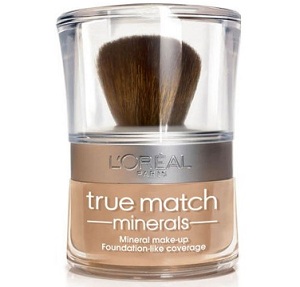 This is the mineral foundation which is good for excessive greasy skin as it absorbs the oils and helps in maintaining a matte oil free skin.

Having said that, it may feel a bit heavy when layered the second time.

It can be referred as a medium coverage foundation.

L'Oreal True Match foundation is non comedogenic and hypoallergic.
Price:
It is for 1350 Rupees in India and has 6 shades to choose. Get it here
Some more Considerations:
L'Oreal Infallible Pro-Matte Foundation

Mark Powder Buff Natural Skin Foundation

Maybelline Fit Me! Shine Free+Balance Stick

Maybelline Fit me Matte and Poreless Foundation

Mac Studio Fix Powder Plus Foundation:

CoverGirl Outlast Stay Fabulous 3-In-1 Foundation
So, these were the best drugstore foundations for oily skin and acne prone skin in India that you can try. The prices of some are high while some are very much in budget. 
Recommended Articles