Freewill Customized Hair Care Products Review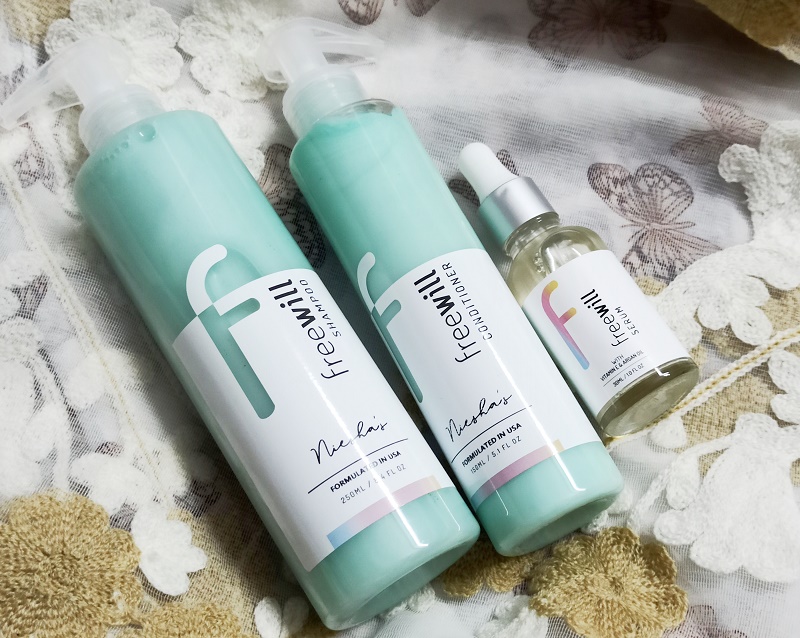 Hello everyone, I have earlier used customized skin care products but using the hair care range customized according to my hair type was always in my mind, until I came across this brand, Freewill.
Freewill offers the customized hair care products which are made depending on my hair type, issue or the climatic conditions in which I live.
Actually the environment and the lifestyle also play a major role in the way your skin and hair behaves.
Freewill gives these personalized products like shampoo, conditioner and hair serum, made for your individual hair type. To let them, know about your hair type, you need create your hair profile on Freewill's official by answering some quick and easy question that takes less than 5 minutes.
That hair care questionnaire helps the brand to decide and customize the product keeping in mind your hair type, quality, texture and the styling that you do. These are the customized products that you can get at the comfort of your home.
Start your hair assessment here: https://freewill.co/pages/start-hair-assessment
Even for gifting, these products are really good.
Experience with Freewill products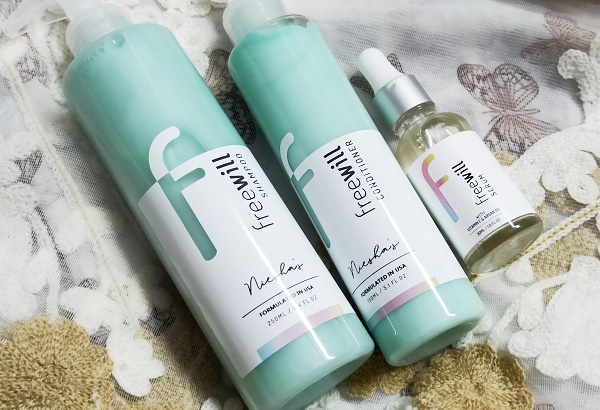 Let me tell you what my hair concern was and what I have received. Apart from that, did you notice in the pictures that the products have my name written over the bottles. It's really good that the product is customized as per my hair type and with my name too.
The product contains ingredients such as Hydrolyzed Keratin, Hydrolyzed Vegetable Proteins, Aloe Vera, Hydrolyzed Wheat Protein and other natural ingredients. My hair gets a bit oily during the summer season and even my scalp is oily and because of that my hair looks low on volume after the second or third day of hair washing. This is why, I've washed my hair at least three times in a week. So, my primary concern was dry hair ends and oily scalp.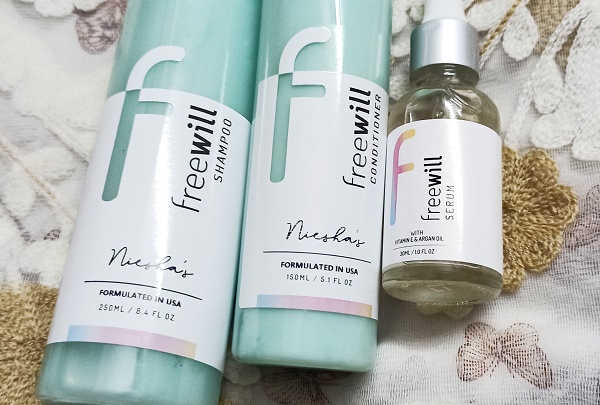 After using the Freewill Shampoo, I felt that my hair were so much softer and smoother. They smell really good and the conditioner was extremely creamy. When I used the shampoo, I can instantly feel its pleasant smell that makes your hair smell nice for some time even after the hair wash. While I am applying the shampoo, it lathers adequately, but it's able to cleanse the hair properly. Because the first time, I use this product, I had oil in my hair last night.
This entire hair care kit includes a Shampoo, Conditioner and a Hair Serum with Argan oil and Vitamin E. Trust me! The hair serum is an amazing product. Because when you apply the serum, hair gets instantly smooth and soft without the greasiness that you are going to love your hair texture afterwards.
Whenever, I apply the hair serum, I keep touching my hair repeatedly. I have used hair serums from different brands but it was tad different in a way that, it has this nice velvety feel, that doesn't make your hair greasy or clumpy after the use.
Now, I am using the shampoo, then hair conditioner followed by the hair serum. I used hair serum on my towel dried hair. I generally use hair dryers for the past few months and had this feeling that my hair would get dry or damaged. However, the product kind of helped me keep the heat damage at bay.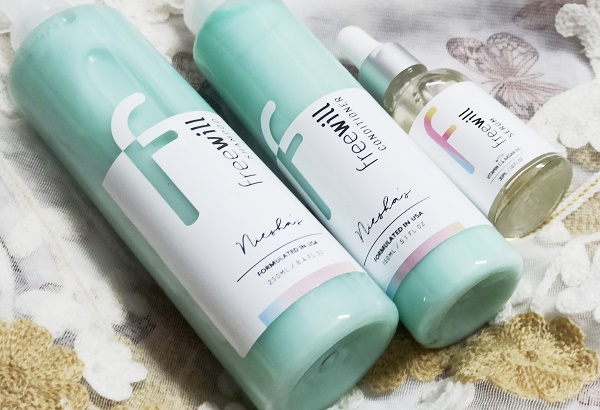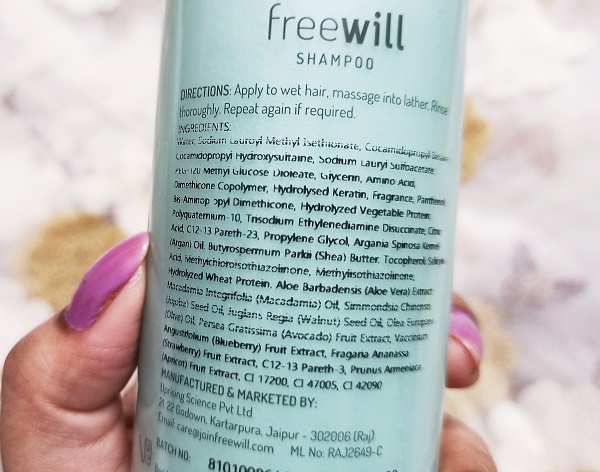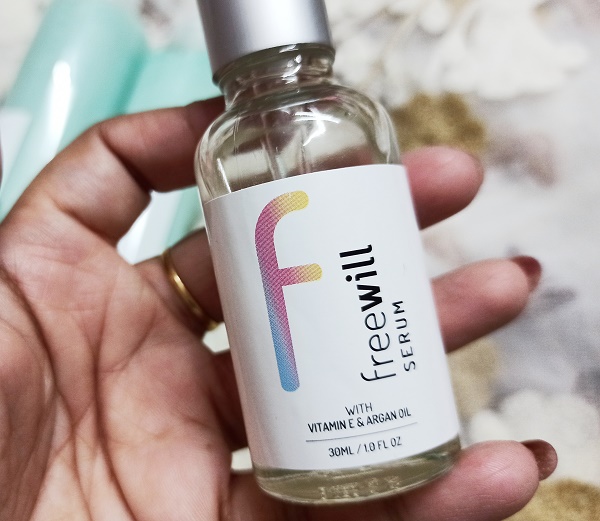 Using this entire kit for the past couple of weeks, I am finally satisfied and it looks really good whenever I am using it.
I would recommend that if you would like to have a customized Hair Care routine and range for yourself, then you can go ahead and take this questionnaire for your hair. take assessment here: https://freewill.co/pages/start-hair-assessment
You can just take the questionnaire, even if you don't want to place the order right now as it will help you understand, how the brand analysis your hair type and chooses the ingredients for you.
They will help you to analyze your hair problem and to give you a solution by including the right ingredients in your customized hair care range.