Garnier White Complete Fairness Face Wash
Hi everyone! This post is about Garnier White Complete Fairness Face Wash Review. Brighter looking skin is most of us want. My complexion is fair to wheatish but at times, like in summers my skin will look slightly dull so, I decided to use this Garnier fairness facial wash. This is because I wanted some brightness on my face but don't want any dryness or greasiness, since my skin is already oily to combination. You can read about the various fairness face wash in India here. Earlier Garnier launched light fairness face wash and now this white complete face wash. So, let's check out if it does what it claims.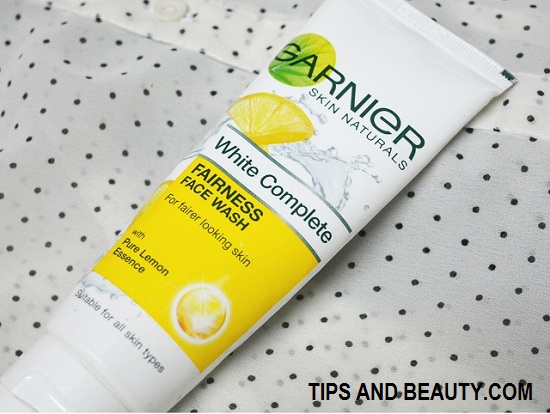 Price of Garnier White Complete Fairness Face Wash
This is for 70 Rupees for the small tube and the bigger tube of 100 g is for 145 rupees is also available.
Brand Claims: Sun exposure and pollution makes the skin appear dull and dark. This Garnier white complete face wash helps removing the darkness and makes a clear even toned complexion. This is enriched with the purifying deep cleansing agents.
Experience with Garnier White Complete Fairness Face Wash
I love the white and yellow tube of this Garnier lightening face wash. The flip top cap makes it very easy to use and carry in a bag. This face wash is not a gel like facial cleanser but it is creamy white in texture. It is quite thick so, I need only a tiny blob of this face wash to cleanse my face.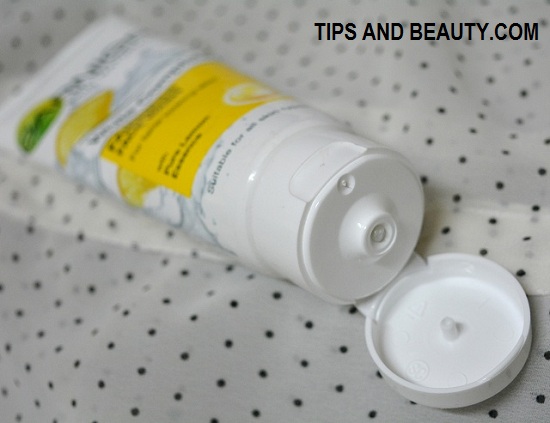 How I use this: I will first wet may face and then then would take the face wash on my palm and rub it. Then I will apply the face wash on my face with gently rub the face with fingers. This create mild foams which cleanses the face. This Garnier fairness face wash takes off the sebum, oils, greasiness and deep set impurities. I don't rub my face with any face wash too much. As this can dry out the facial skin which is not good for the skin. So, I just take only 30 seconds to rub the face wash on my skin and then wash it. It gets rinsed really quick as soon as I splash water on my face.
After the wash, my skin feels very clean and devoid of any oiliness. Skin also looks bright and radiant. This radiance as you may be knowing is not long lasting as after few hours my skin start to show oils again. I get oils on my T zone as I have combination skin. You can read bout the skin care routine for Oily acne prone skin here if you want.
This is a good face wash for summers for the normal to oily skin. But for the dry skin this will not be very hydrating. You can read about the face wash for dry skin in India here. In winters, it will be drying as our skin gets already dried in winter season.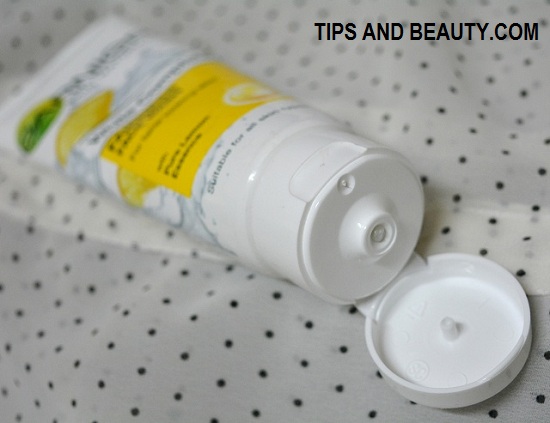 Good about Garnier Face Wash
Price of this face wash is good
Packaging is very nice looking and travel friendly
It creates good foaming lathers to clean the face
This face wash cleans the skin to make it squeaky clean
Brighten ups the skin which looks fairer

It is good for oily to normal skin and combination skin
Does not need much water to rinse this face wash
Not so good about Garnier Face Wash
This is not for the dry skin
The brightening effect is not long lasting
Skin starts to show oils again within 2-3 hours
Rating: 3.75 out of 5
Take: Garnier white complete fairness face wash is a decent daily usage face wash for normal, oily and combination skin. This removes the impurities, oils and dirt by creating nice lathers. This face wash creates good lathers with just little bit amount so this is very affordable and economical as well. Teenagers or people with very oily skin will like this face wash.