Home remedies to get rid of chin pimple faster
No one wishes to have scars and red acne marks on the skin that diminish your overall beauty? Yes! We all want to get rid to that acne prone skin. You wear cakey makeup to cover big pimples on a party or date night. It is very embarrassing to walk around the streets with that swollen red face all the time. Girls hate bad skin days and inability to recover from it. Chin pimple is one of those unavoidable skin trouble that every person with oily skin often faces in their lifetime. That zits are so noticeable that you feel awkward before stepping out to the college, school or any workplace. But now you need to worry about all such moments, just follow  today's guide and easy treatment of acne and pimples from chin and jawline.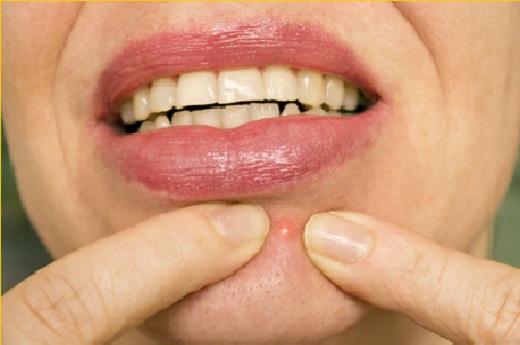 Tips to prevent chin acne:
Wash your face and chin area properly twice in a day using a gel based cleanser.
Follow a regular skin care routine of scrubbing, toning and moisturizing after completing the first step. Apply the best products for acne prone skin as they are specially formulated for acne
Do not touch the zits by fingers, it may lead to more bacterial production.
Wipe the chin area using a wet tissue after every 4 hours in the day.
You can also use rose water to clean your face and decrease zits effectively.
Avoid eating oily sand junk food, it may result in more acne and oil to the skin.
Change your lifestyle by adding fresh juice and fruit diet in your daily meal routine.
Treat fungi and other scalp infections like dandruff it may increase the bacteria spreads onto the skin.
Skip using chemical based products like skin serum, sprays, and oily creams.
Choose products according to your skin type. See best patanjali products for acne and pimples
Prefer herbal based or natural products for cleansing and beauty.
Do not press the pimples it may give you more pain and sometimes results in swollen skin.
Tension, anxiety and depression are the major cause of hormonal disbalance which creates skin issues like these.
Easy Homemade Remedies to Get Rid of Chin Pimples
Here are some remedies that can be awesome in treating the chin acne quickly. The remedies include herbal products hence safe for everyone. Just try these are see the visible results in those red inflammed swollen acne on chin.
1. Neem leaves for chin pimple
Neem leaves also works excellently on the pimples on the chin. You can use this while going to bed and then see the magic of anti bacterial neem in eliminating your chin pimples and acne overnight. you can also use garlic for pimple and acne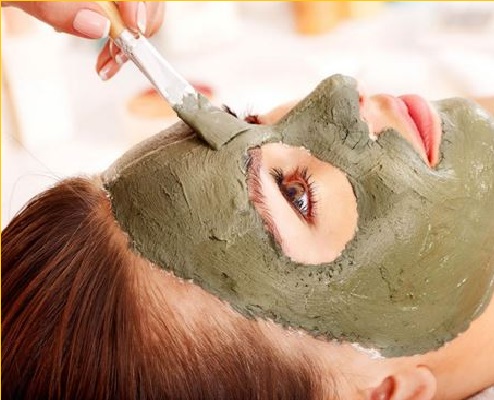 Recipe:
Take 5-6 neem leaves and make them into a paste by simple crushing them along with some water.

Then apply the paste over the pimples on chin, cheeks or anywhere on the body in general as well.

You need to leave this overnight or at least for 2 hours.

Like while you are at home, just apply the paste and leave it. Do your work and then after 1-2 hours wash it.
2. Lemon juice and turmeric:
The anti-septic and anti-bacterial formula of turmeric control acne production and remove zits easily. It heals dry and patchy skin and give a radiant glow to the face. Moreover the chin pimple on your face will also be cured. Lemon is rich in vitamin-C and critic acid that reduce pimple and its marks. Also see: Lemon Juice for acne, pimples, scars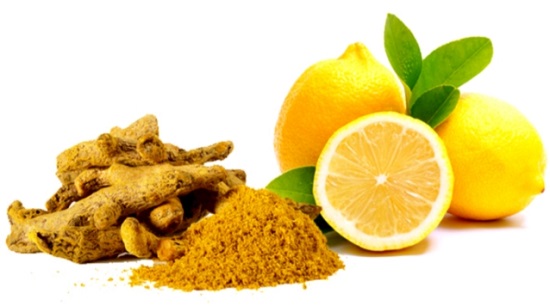 How to make it?
Take 1 fresh lemon. Squeeze it and separate its juice in a small bowl.

Now add a pinch of turmeric and half spoon of water in the bowl.

Mix all the ingredients well. Your recipe to clean the chin pimple is ready!

Take a cotton ball and dip it in the pack, now apply it onto the chin area.

Rinse it off with cold water after 20 minutes.
3. Aloe vera gel
A perfect remedy to remove acne from chin or jawline area. Aloe vera gel contain essential minerals, fiber, vitamins and fatty tissues that fight against acne bacteria and stop its recurrence in very less time. Hence, this is great when we use aloe vera for acne, pimples and scars.
How to make it?
Take some aloe vera gel in a bowl, use a cotton ball and apply it onto the zits.

Rinse it off after 25 minutes, this will definitely fight the chin pimple faster.
Honey and gram flour to cure chin pimples and acne
This face pack is suitable for all skin types, but especially for oily skinny people. Gram flour is a best Exfoliator, it removes dead cells and clean all the dust and pollution away. Honey consist anti-septic property which is helpful in treating acne and retain moisture to the skin.
How to make it?
Take 2 spoons of gram flour and add half spoon of honey in it.

Also add an adequate amount of rose water to form a thick paste

 Mix it well and now apply this pack onto the chin area

Wash it after 20 minutes with lukewarm water.
More Remedies to Treat Chin Pimples and Acne
Apple cider vinegar
Apple cider vinegar is a wonderful remedy that can cure the acne and pimples on your skin. It kills the bacteria that results in the acne treatment. It will maintain the pH balance that ensures that the bacterial infection is reduced and bacteria will not be able to live there. ACV is a natural astringent for skin which will help the acne prone skin to stay clean as well. ACV is a great remedy to treat the chin acne.
How to make?
Cleanse the skin with a gentle cleanser.
Take 1 teaspoonful of vinegar and mix that with 3 teaspoonful of filtered water.
Taking a cotton ball, apply this on the face and chin which have got pimples.
Keep this for 30 minutes.
Then you can rinse with clear water.
Yoghurt and Tea Tree oil
Yoghurt is also good for improve the acne breakouts. So, this will cure the acne on chin. Tea tree oil while on the other hand is effective in getting rid of the chin pimples.  
How to use this?
Take 1 teaspoonful of curd or yoghurt. Make sure that it is fat free.

Mix 2-3 drops of tea tree oil in it. Mix it well with fingers and apply this on the chin with the help of a cotton pad.

Keep this for 15 minutes then wash of using plain water. Pat dry the area.
Papaya for chin Acne
Papaya is an amazing product that can clear off your chin pimples within days. The active enzyme called papain is highly useful in treating the chin pimples and acne faster. This can be the quickest and handy simple recipe to try to control the acne on the face.
How to try it?
Mash up a thin slice of papaya into a pulpy paste.

Once you get a gooey paste. Apply this on the cleansed face and chin.

This can be used on the face too as this induces skin whitening and clear the acne infection.

If you are struggling with acne then this can be your sure shot remedy.
Honey and Cinnamon Mask
Honey is a natural skin moisturizer that has the anti bacterial properties while the cinnamon is spicy and cures the bacterial infection. It will then treat the acne.
How to make?
Mix 1 teaspoonful of honey with ¼ teaspoonful of cinnamon powder.

Mix that well and apply on the chin area. This will help in eliminating the acne.

You can also apply this on the entirely face as well as this can also remove the acne and whiteheads as well.

Leave it for 10-15 minutes.

Rinse off completely and then pat your face dry.
Overnight Herbal Remedies to get rid of the pimples on chin and face
Here are some quick herbal remedies that  will treat the acne and pimples overnight. Just follow these at night and you will experience faster results in reducing the chin pimples faster. Moreover, these can also be used on the face. 
Take 1/ teaspoonful of turmeric and mix that with little water to make paste. Apply this on the face and leave for overnight. This will reduce the acne faster from the face.
Take one teaspoonful of tea tree oil and add 2 drops of tea tree oil in that. Using a cotton ball apply this on the chin. Leave this overnight.
Crush some neem leaves as neem packs works for acne and pimples. Apply this crushed neem leaves paste on the chin and leave for overnight
Take some neem oil like 3-4 drops and dilute with 2 teaspoonfuls of filtered water. Apply on the affected area and then wash in the morning.
Mix 2-3 drops of clove oil in 1 teaspoonful of water and apply on the chin. Rinse the face in the morning next day.
Beneficial Tips to Cure Chin Acne and Pimples
At times, the chin acne can be the struggling thing we have which just won't go away. Hence at time, you can simply change the brand of your toothpaste or mouthwash which are Sodium Lauryl Sulphate Free.
At times, even the lip balms are to be blamed for. It is because your lip balms can get on the chin and may result in the break out.
The same goes with the mobile phones. The phone are constantly on the ears and chin area this may cause them to break out. We touch mobile with dirty hands too which makes high chances that the mobile screens are filled with acne causing bacteria. Hence you should once ina  day wipe the phones with a hand sanitizing wipe or with mild tissues.
Guys who ride bike may face chin acne and pimples due to that. The helmet area that touches the chin can have bacteria that may cause the pimples on chin and cheeks. Hence proper cleansing is require when you take off your helmets.
Most of the times, the acne would be cystic acne that can be treated with retinols, tretinion etc which are over the counter medicines. Other than that the above mentioned home remedies are also considered the best.
For men who use blunt razor that too  can lead to the chin acne and skin irritation hence you should make sure that your razor is sharp and also use a good shaving gel or foam to shave.
Just by doing these simple home remedies friends, you will be able to get rid of the acne/pimples on the chin area faster. The neem, honey, aloe vera are natural ingredients that will not cause any side effects to your skin but gives tremendous helpful results.
You may also like our other post on acne and pimples topic.
How to use Tulsi Leaves for Acne
Ways to get rid of Chest Acne and Scars
How to use Garlic for Pimples and Acne
Best Soaps for Oily skin, Acne Prone skin in India
By Ratna Balani