Hibiscus flower is also known as China Rose or gudhal in Hindi. This flower is considered sacred but it's medicinal properties are also well known. If hair fall is that major problem that you are facing then hibiscus can surely help control the hair loss. Hair loss and baldness is something which none of us would want. Hibiscus has several benefits for the hair which will certainly surprise you. Alopecia, bald patches and thinning of hair can stress out anyone. Hair is precious hence, to take care of them is utmost important. Hibiscus is laced with natural benefits that can minimizes the hair related problems.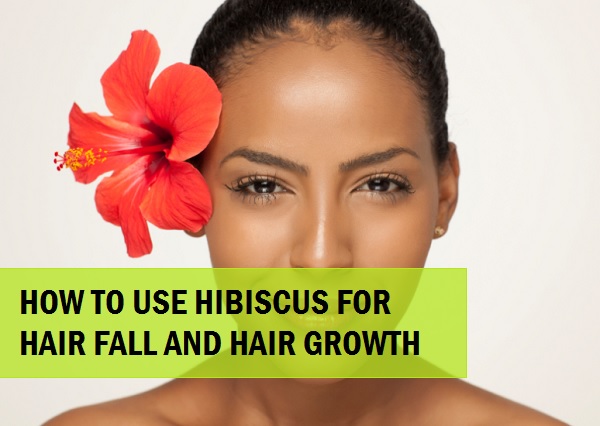 Benefits of Hibiscus Flower for Hair
The Hibiscus is a flower that is rich in variety of goodness like vitamin-C, phosphorus, calcium and other essential properties. It is anti-bacterial and anti-inflammatory in nature which means that it keeps dandruff and lice away.
This flower is used in the form of edible oil in Mexico and very popular in several countries as a tea. You can use its tea bag as a conditioner rinse after shampoo.
It has pleasing smell and is orange red in color hence, is also used as a mild hair perfume in certain parts of the world.
It reduces dryness and frizz from your hair and makes it manageable and hibiscus protects your lock against humidity and flaky scalp.
This flower is rich in anti-oxidants which again improves blood circulation in your scalp. Thereby stimulating the hair growth and minimizes the hair loss.
Hibiscus oil is an amazing hair softer and smoother.
It acts as a heat protection from heat styling tools like straightener and curler.
Effective Hibiscus Flower Remedies to control Hair loss and Hair fall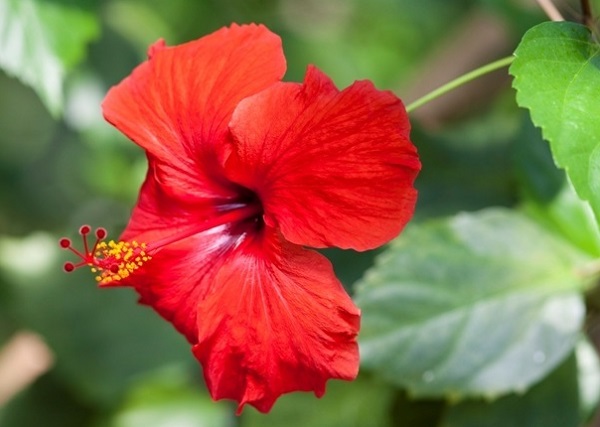 1. Hibiscus oil treatment
With the help of hibiscus oil, you can improve your hair texture, boost its volume and increase its natural shine in just a few uses. Once you touch your hair after wash, the reasons are enough to find out. It is super easy and requires very less time to proceed.
How to make and apply it?
Start with essential hair oils like coconut oil. Olive oil or almond.

Take ½ portion of any of the above stated oil in a small bowl.

Now take some fresh hibiscus flowers and spate its petals in a bowl

Now crush these petals and mix them in your oil filled bowl.

Heat a pan and add oil and hibiscus crushed petals in it.

Keep it on flame for 1 minute and then leave it overnight.

Now it is ready to use.
2. Hibiscus, Eggs and Yoghurt Mask
You can also use this beneficial flower in the form of hair mask with eggs and yoghurt.
How to make and apply it?
Beat an egg and separate its egg white in a bowl.

Add 2 spoons of yoghurt in the bowl.

Mix some crushed petals of hibiscus flower and leave it for some time.

Now apply it onto your hair and scalp. Leave it for 20 minutes.

Now rinse it off with warm water.
3. Onion juice with hibiscus flower
Onion is a great hair Volumizer. It controls hair fall and improves hair texture. It keeps dirt and dandruff at bay and heals itchy and dry scalp. It contains anti-bacterial properties and iron that makes your strands strong and shiny. Hibiscus flower induce shine and prevents premature graying.
How to make and apply it?
Take enough amount of onion juice in a small cup or bowl.

Now add crushed petals of hibiscus flower or hibiscus oil in it.

Also add olive oil for better results (optional).

Mix it well and now it is ready to use.

Detangle your hair and gently apply it onto your scalp and hair.

Keep it for 30 minutes.

Wash it off with shampoo and follow conditioner.
4. Hibiscus, Lemon and Fenugreek Hair Pack
Take 7-8 hibiscus flowers in a bowl. Add ½ cup of soaked fenugreek.

By soaked fenugreek we mean that the fenugreek should be soaked in water a night before.

Grind the hibiscus flower and the fenugreek seeds.

In that add 1-2 teaspoonful of lemon juice.

Mix everything. Apply on the scalp and hair like a hair pack.

Wait for 60 minutes for the pack to stimulate the roots that results in hair loss control.

Wash with tap water.
5. Hibiscus Flower and Henna Anti Hair Fall Pack
Take 1 cup of henna powder. In that add crushed paste of 8-10 hibiscus flowers.

You can also add hibiscus flower powder, if you do not have fresh flower with you.

Make a paste of henna and hibiscus flower extracts with water.

Do not keep the paste too runny or thick. Medium consistency should be okay.

Apply on the scalp. Wash after 2 hours.

This is wonderful for making the hair thicker and minimizes the hair loss.
6. Hibiscus and Coconut milk
Coconut milk is known to give immense moisture to the dry and damaged hair. Moreover, coconut milk also induces hair growth. People with thin hair can try this repeatedly to boost the hair volume and strength.
Just take paste of 10-12 hibiscus flowers and add ½ cup of coconut milk in that.

Mix and apply on the scalp and hair.

Tie the hair and leave this to work on your scalp for 60 minutes.

Wash with normal water.
7. Hibiscus and Castor oil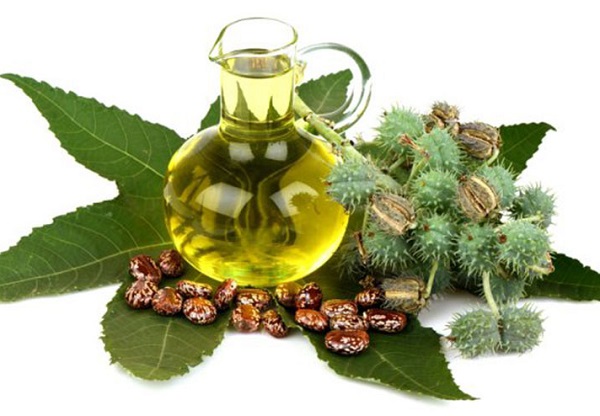 Castor oil is known to minimize hair fall and the ricineloic acid in this oil boost the hair growth.
Take 10-12 hibiscus flower and hibiscus leaves. Crush them with some water.

To make a paste you can simply put the flowers in a grinder along with some water.

Add 7-8 teaspoonful of castor oil in this paste. Mix them well.

Apply on the scalp and massage. Leave this paste on the scalp for at least 2 hours. Use a hair cap, to protect the clothes from getting soiled.

Try this every week to get the maximum benefits.
8. Aloe Vera with Hibiscus flower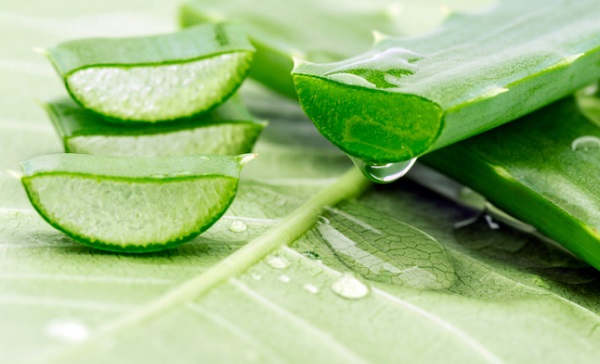 Aloe vera is one of the most used natural product for hair and skin. This not only controls the hair fall but also gives stimulations to the new hair follicles.
Make a paste of hibiscus flowers with some water. 10-12 flowers will be sufficient.

Now mix this paste in 2 teaspoonful of aloe Vera gel. Make sure the gel is fresh. If you have aloe vera plant then to cut a leaf of aloe Vera and scoop out the gel from that.

Apply this paste of both hibiscus and aloe Vera on the scalp and massage with the finger tips for few minutes.

Keep for 1 hour.

Wash the hair with only water. At night try oiling the hair with coconut oil, almond oil or castor oil.
9. Hibiscus with Curry Leaves
Curry leaves or kadi patta is a well known Ayurvedic remedy for the hair fall and promoting new hair follicles.
Take 10-15 hibiscus flowers and ½ cup of curry leaves. Grind them in the mixer with some water.

You well get a smooth paste.

This is the paste that needs to be used on the scalp.

Keep for 1 hour.

Wash with regular water.

Try this 2 times in a week.
This is how you can use hibiscus to get rid of the hair fall and to initiate the hair growth that you have lost.
By Ratna Balani