Himalaya Herbals Anti Hair Fall Shampoo Review
Hey everyone! I will review this Himalaya Herbals anti hair fall shampoo. A lot of us suffer from hair fall. That can be seasonal or due to some other factors. I like Himalaya products, they suit me. I also liked my patanjali kesh kanti shampoo. But I wanted to try a new shampoo so, recently I was searching for a good hair fall repair shampoo that can be gentle and give at least some relief in the hair fall. Then I come across this Himalaya shampoo. My brother has also used this shampoo so, this review is from both of us. :) So let's check out friends the review of Himalaya Herbals anti hair fall shampoo.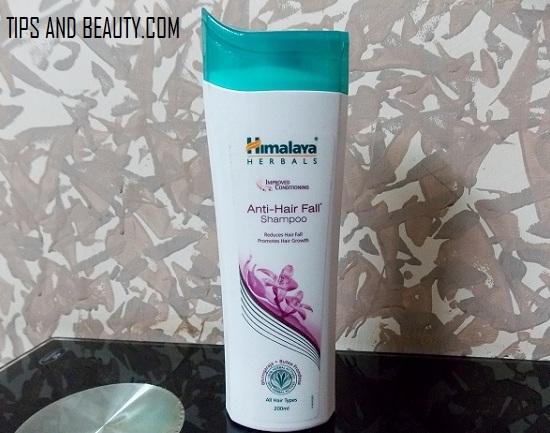 Price of Himalaya Herbals Anti Hair Fall Shampoo: This shampoo is for rupees 70 for 100 ml bottle and 130 rupees for 200 ml.
Views on Himalaya Herbals Anti Hair Fall Shampoo
This shampoo emits very mild smell and is n creamy white in color. Packaging is okay but still I will say if you are traveling with this, then use a thin polythin bag so that in case this gets leak then the bag doesn't get spoiled. This is good that this shampoo is free from the parabens, SLEs etc.
This has a very smooth texture and pearly white in color. This shampoo lathers well but I feel that the lathers are not good enough to take off the oils from the scalp properly. When I will apply oils on my hair and then use this hair fall control shampoo to wash them then it feels that I need more of this shampoo. So, even after taking so, much of the shampoo my hair feels oily then. When the hair gets dry, I can feel that they are smoother but not as silky as they are when I wash with some other shampoo.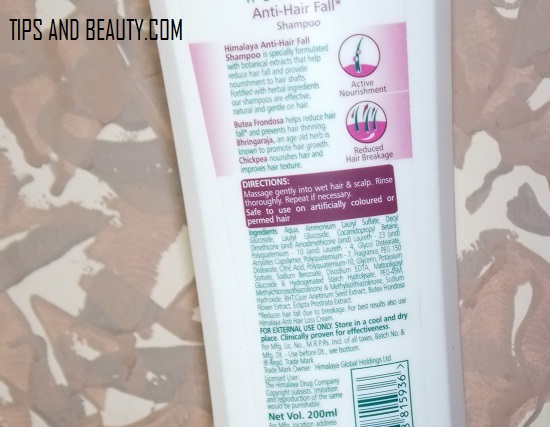 So, This actually dries my hair. I also noticed that there would be some knots in my hair due to the dryness. When I wash my hair with some other shampoo then it feels so smoother and no knots are formed. But this Himalaya hair fall shampoo is drying for the hair. I was thinking if this is drying for me then what about the people who already have dry hair.
I don't think this is a great shampoo for the dry hair. I am really confuse whom should this shampoo suit as this doesn't produce much lathers but then makes the hair dry.
Good about Himalaya Anti Hair Fall Shampoo
Packaging of this shampoo is good

Price is affordable

This shampoo is free from parabens and SLES

Availability of Himalaya products is also very quick and easy
Not so good about Himalaya Herbals Anti Hair Fall Shampoo
The full list of ingredients are missing from the pack

This lathers but don't clear the hair properly

It dries the hair

This is not for already dry hair type

No relief from hair fall is noticed
Rating: 2.5 out of 5
This Himalaya anti hair fall shampoo is an okay shampoo which does not control the hair fall as such. I like Himalaya products but this shampoo was not the one that I liked. This will not suit girls/ boys with dry hair type. I didn't see any improvement in the hair fall rather my hair got tangled which created more hair loss that way. :(