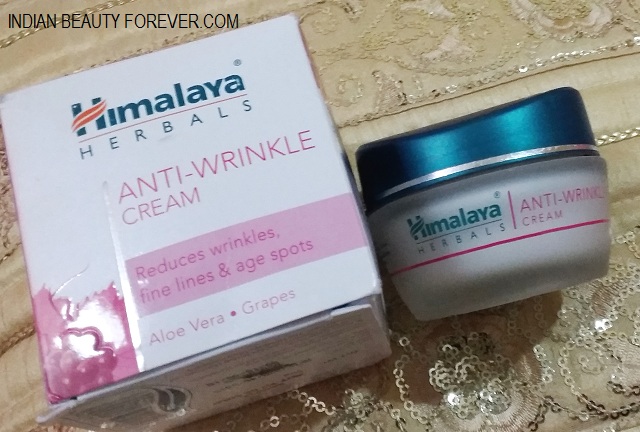 Himalaya Herbals Anti Wrinkle Cream Review. Hello friends, If wrinkles, fine lines is your problem then I have a cream for you. Even if you don't but if you have crossed 30s then you will need some product that can at least give you anti aging benefits and keeps the skin wrinkle free for a lot longer. I am talking about the new Himalaya Herbals Anti Wrinkle Cream which is an anti aging cream which helps the skin to stay younger for loner. Himalaya Herbals Anti Wrinkle cream is an Ayurvedic formula which has been with the 14 botanical or natural ingredients. The ingredients are loaded with the antioxidant properties so naturally this cream can shield the skin cells from the harm of the toxins and free radicals. This anti-oxidant rich cream contains Aloe vera, Grape and Tomato that are rich in Natural Alpha Hydroxy Acids (AHAs), skin nutrients and Vitamin E along with Vetiver and Turmeric that contain natural Anti-oxidants. But does this Himalaya Anti-Wrinkle Cream really works. Let find out in my Himalaya Herbals Anti Wrinkle Cream review.
Price of Himalaya Herbals Anti Wrinkle Cream: 
250 Rupees for 50g and this is the only pack there is no other small or big pack than this.

Product Description:                                                  
Himalaya Herbals Anti Wrinkle Cream is a perfect solution for younger looking skin. The cream deeply penetrates skin and provides three essential benefits to keep worry lines away.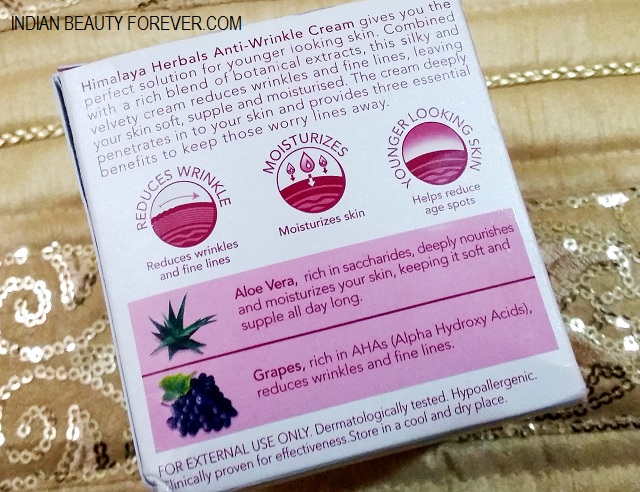 My Experience with Himalaya Herbals Anti Wrinkle Cream
Just like the other creams from Himalaya herbals new launch this cream too comes in a glass container with a green cap. Underneath the lid there is also a flat lid that protects the products from getting spilled when the jar is kept upside down. Honestly, I do not like the tub packs and after some time, you will see that dirt, dust etc starts to accumulate over the rim and cap which makes you feel eww. No, Seriously a tube pack is always considered good for most of the products. Anyways, the cream is made for the mature skin and for people who are looking for anti aging skin creams. It says that it is an anti-wrinkle cream which means that this will prevent the wrinkles and also fades some of your lines on the face with its powerful herbal ingredients.
The cream is formulated with so many of the herbal ingredients which are said to be high in the antioxidant benefits. Moreover, the texture of the cream is little greasy so that it can lubricate the dry mature skin easily and provide enough of the moisturization By the ways friends, have you noticed that when you apply a moisturizing cream on your dry wrinkly skin then how instantly the skin start to look supple and lesser wrinkles. Yes, when the skin is given moisturization then skin itself looks dewy and with less fine lines. So, the first step towards getting wrinkle free skin is to apply a cream that is moisturizing and makes the skin nourished with its nutrient contents or ingredients.
Best Anti wrinkle Skin Creams in India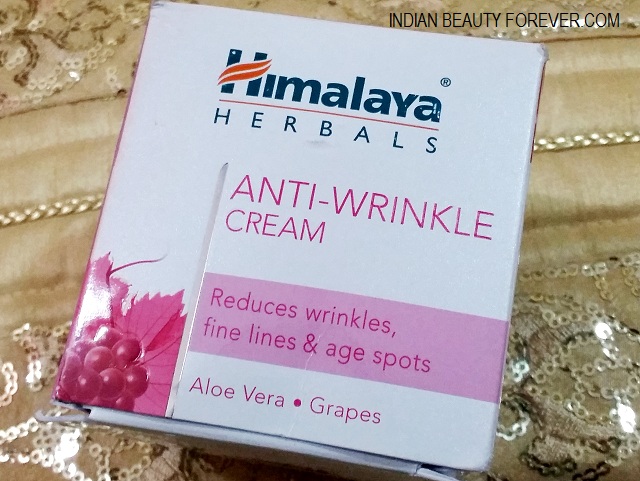 I gave this Himalaya Herbals Anti Wrinkle Cream to my mother who is in her late 50s. She has dry skin which needs hydration immensely. So, when she used this cream she said that this has given proper nourishment to her skin and also her skin looks rich with moisture. That was good as the basic thing that any anti aging or anti wrinkle cream should do is to give moisturization, which it does. Secondly with the natural herbal ingredients this also gives benefits like anti aging.
She says that this Himalaya Herbals Anti Wrinkle Cream has lightened some of the fine lines and also has made the age spots look less visible. Moreover, when she wakes up in the morning, the cream plumps up her skin due to which the skin looks a lot better.
Best Anti Aging Facial Kits in India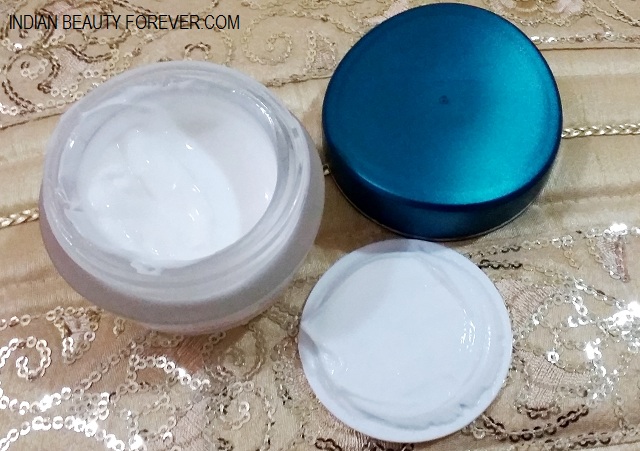 The cream gets absorbed well in the skin and soaks the skin with its nutrients due to which skin looks dewy. It also adds a healthy glow to the otherwise dry face. My mom uses this once in the day time and once in the evening or night when she is going to sleep.  
I will advise this to mature people in their middle ages and for people who have crossed their 30s and are looking or some affordable cream for their anti aging skin care routine.
Natural ways to treat Fine Lines and Wrinkles
Pros of Himalaya Herbals Anti Wrinkle Cream
Affordable cream which is for 250 rupees that everyone can try even people on budget
The smell is subtle and not at all over overpowering
Creamy and gentle texture which penetrates the skin layers and gives a dewy feel
Do not leave oily residue but yes, moisturizes the skin.
Has aloe vera and other nutrients rich in Alpha Hydroxy Acids.
Plumps the skin
Lightens the age spots but takes time
Minimizes the fine lines
Cons of Himalaya Herbals Anti Wrinkle Cream
Tub pack is non hygienic honestly
Takes time to lighten the lines and age spots
Rating for Himalaya Herbals Anti Wrinkle Cream: 3.75 out of 5
Himalaya Herbals Anti Wrinkle Cream is suitable to be used as an anti aging cream, that can slowdown the aging process. It takes time to get rid of the fine lines and those age spots on the mature skin but as a cream that can slow aging this is good to be tried. I will recommend it to men and women over 30s and for mature skin.