Himalaya herbals cleansing milk Review and How I use this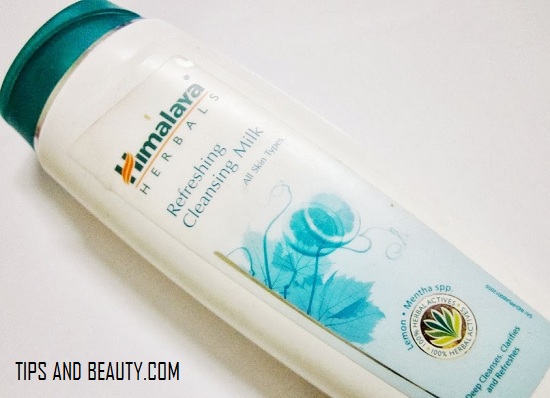 Hi everyone!! How many of you use cleansing milk? Well I like using cleansing milk as when I am not in a mood to go and wash my face. I can simply use cleansing milk and go to sleep. This is why I got this Himalaya herbals cleansing milk. Cleansing milks are really good or the dry skin. It is because they are creamy and do not dry the skin. Himalaya herbals cleansing milk in India is one of the most affordable and is available very easily and I like that their products suits me mostly. Okay, so fiends, let's start this Himalaya herbals cleansing milk review.
Price of Himalaya herbals cleansing milk: This comes in a bottle and is for 95 rupees for 100 ml bottle.

Experience with Himalaya herbals cleansing milk
I have used this cleansing milk a couple of years ago, and then I got this again few weeks ago. As in between I was using Lakme deep pore cleansing milk. This cleansing milk is thick smooth creamy milk like in consistency. This has a faint small and is not too much in smell. This is I like in it. As I used vaadi cleansing milk and that used to smell too much.
How I use this Himalaya herbals cleansing milk: I will take some on a cotton pad. Then I will use that on the face to gently wipe off my face. While I am using this I can feel that this take out the dirt. The cotton pad will get soiled with all the dirt, oils, sebum etc from the face. If in case I have used any makeup like foundation etc then I will use this twice as taking off the making completely is important.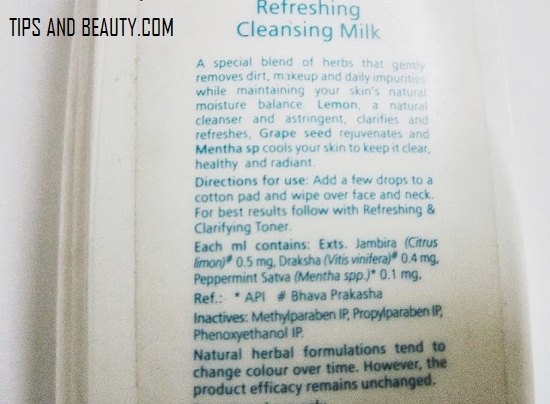 When I use this for removing my makeup then I will also wash my face afterwards. But when I am just using this for everyday, then I use just this and go to sleep. This can also be used like when I am travelling and there is no water face wash usage facility, I can simply take a cotton pad and use this Himalaya herbals cleansing milk to clean the face without looking dry. This happens when we are in a train or a tour bus and honestly, I can't use the washrooms over there to wash my face.
Results: After using this, my face looks cleansed and refreshed. There are no signs of greasiness, oils, dirt etc. For dry skin this will give you extra moisturization. So that your dry skin will not feel dry after using this. And for oily skin I will suggest that after using cleansing milk with cotton pad. You can also use a tissue paper or handkerchief to get a grease free face instantly.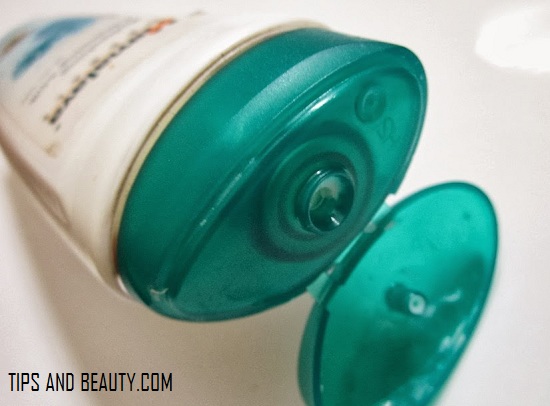 I like this cleansing milk but if this gets into the eyes by mistake then it will sting the eyes, so be careful.
Good about Himalaya Herbals cleansing milk
This is easily available in stores, medical shops and online.

This is very easy to use and take off dirt.
This is affordable and cheap product.
This can remove makeup as well but water based one.

This is good for the dry skinned people.
Doesn't feel too greasy after using this.
Not so good about Himalaya Herbals cleansing milk
This is not for very oily skin but still you can use this then wipe the face once again with the tissue paper to take away the grease.
They have not mentioned the full list of ingredients.
Stings if gets into the eyes.
This will not remove the water proof makeup.
Rating for Himalaya Herbals cleansing milk: 3.5 out of 5
Take– I liked this Himalaya Herbals cleansing milk as this cleans the face and takes off the dirt, sebum etc. This is suitable for dry to sensitive skinned girls. If your skin is oily then you can wipe the face one more time with cotton ball or tissue paper so that the skin feels grease and oil free. I like that this is such a handy product.