Himalaya Fairness Cream Review: I will review this Himalaya Herbals Natural Glow Fairness Cream. A good skin cream is important that could keep the skin moisturized and should not make it oily any further. This Himalaya Herbals natural glow fairness Cream claims to have an advanced skin lightening formula enriched with the phyto-vitamin complex for oily skin. It has the goodness of alfalfa, saffron and other skin tone enhancing ingredients. Earlier there was an older version of Himalaya Herbals Fairness Cream and this is the natural glow one. Read: Oily skin fairness cream in India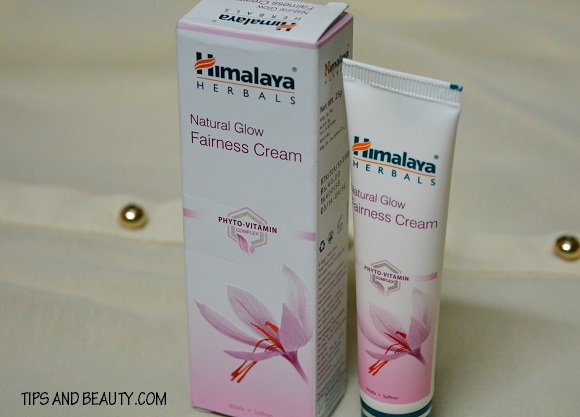 Price of Himalaya Herbals Fairness Cream: This cream is for 40 rupees in India for a tube of 25 grams and has a shelf life of 30 months

Review of Himalaya Herbals Natural Glow Fairness Cream
This Himalaya natural glow fairness cream is packed in an outer package and the cream is in the tube which is easy to carry in a bag or purse. This cream smells good with floral scent with some herbs. This is a baby pinkish cream which is lightly thick but doesn't need too much rubbing or blending into the skin. While using this cream, I noticed that little rubbing will make the cream to get fully absorbed into the skin.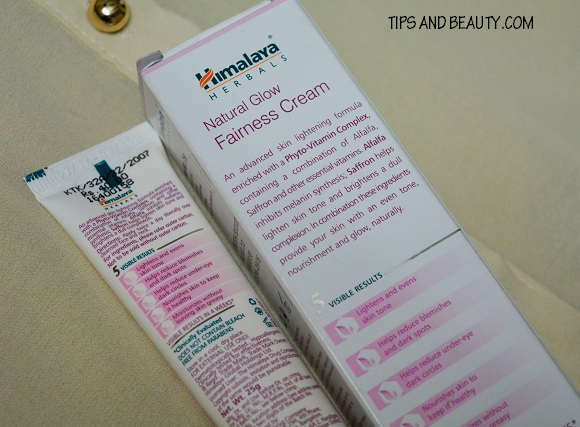 After applying this, the skin appears super matte and free from the oils. This cream will not make the oily skin any more oily as it give a matte finish but for the dry skin this cream will not give enough moisturization. Due to which a light moisturizer is needed if you want to use this Himalaya Herbals natural glow Fairness Cream. Other than the non oily feel, this cream has done good job in controlling the oil for up to 3 hours which is good as oils can't be controlled for too long.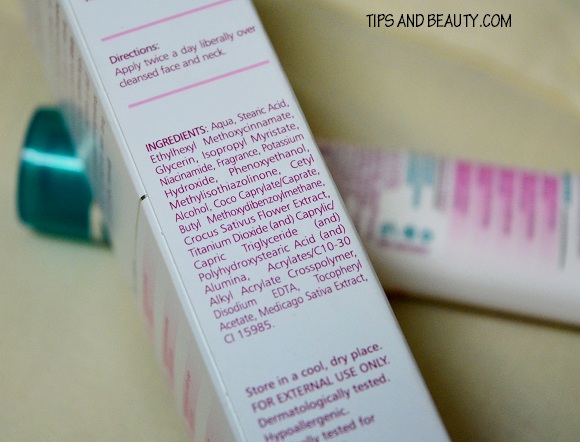 Normal skin people will find this cream is a very good option to use daily. After the skin, it really makes the skin brighter looking and stays for 7-8 hours. It doesn't get wiped off quickly even.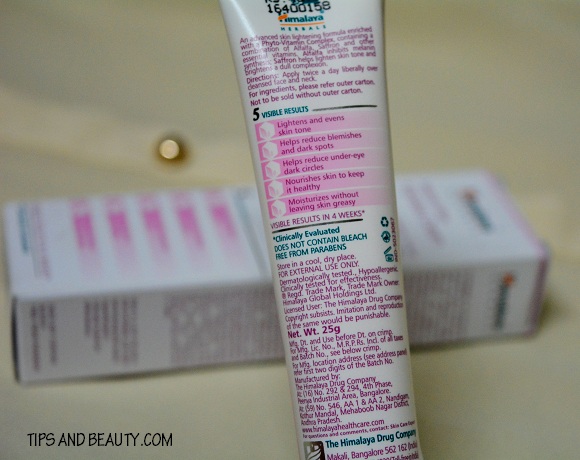 This Himalaya Herbals natural glow Fairness Cream is good to remove the tanning from the skin and to give skin a brighter looking complexion but when fairness is concerned, there was nothing much but the way it makes the skin look better than before is worth trying this fairness cream. It has lightened few dark spots and pimple marks which is really good but would have preferred if there would have been SPF in this cream. I also like that the cream is thick and that also serves as a good base for foundations. It doesn't feel heavy on the skin and the fragrance can be detected every now and then which lingers on the face for a long time.

Good about Himalaya Herbals Natural glow Fairness Cream
Tube packaging makes this cream very easy to use and hygienic

It is available in shops and online very easily

This cream gives a matte looking skin

Price makes this cream very inexpensive

It control oils for 3 hours

It doesn't make skin extremely oily

Gives skin a brighter radiant look

Smell is good not too over the board

It has saffron which enhances the skin complexion and skin tone.
Not so good about Himalaya Herbals Natural glow Fairness Cream
Not very moisturizing for the dry skinned people

It should have SPF, so that no extra sunscreen would be needed.
Rating: 4 out of 5
Himalaya natural glow fairness cream is good for oily, combination and normal skin. It makes the skin matte and gives a non oily bright finish. It does not give too much fairness but improves the skin texture which is good for a cream at this price. As this fairness cream is not very hydrating, it will not be good for dry skin.