Hi girls!! This post is on Himalaya Herbals Fairness kesar face wash review. Do you like using fairness face wash? I do even if we know that most of them don't do much we still like to use them as at least they take away the dirt and sun tan. Isn't it? Okay, so this Himalaya Herbals Fairness kesar face wash was given to me couple of months ago. When it was a bit cold here in Delhi. In winters, skin get dry and this is the ideal time to use something that cab give we fair skin and moisturizing skin. By the way My skin is oily which gets combination in winters. So, does this Himalaya Herbals Fairness kesar face wash works well. Let read in my review friends.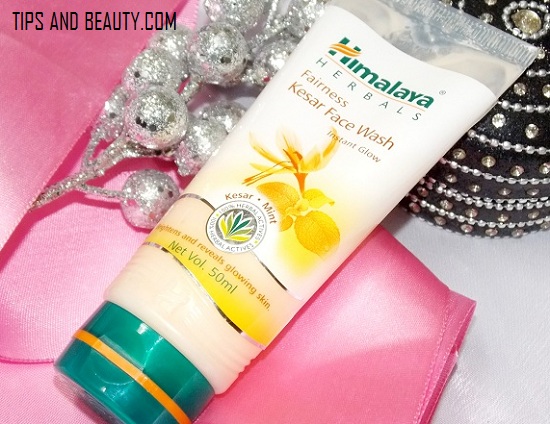 Price of this Himalaya Herbals Fairness kesar face wash 
This fairness face wash is for 110 rupees for 100 ml tube and the small tube of this face wash is for 70 rupees for 50 ml.
Brand claims for this Himalaya Herbals Fairness kesar face wash: This Himalaya Kesar Face Wash is a paraben free and soap-free, face wash which is made from the natural herbal ingredients. This brightens and rejuvenates the dull skin to give it natural and glowing. It has saffron which helps to lighten the skin color naturally. It also has pomegranate which nourishes and tones the skin while mint and cucumber in this facial cleanser will make the skin refreshed and toned.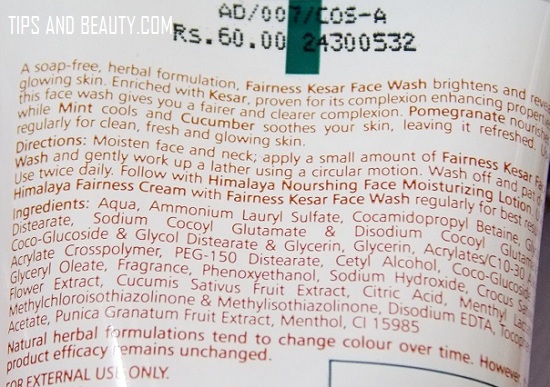 List of ingredients: They are mentioned in the image above
Experience with Himalaya Herbals Fairness Kesar face wash
Hiamlaya kesar face wash is packed in the regular packaging that Himalaya products have. It has a very nice and pleasant fragrance which smells like mint and roses. Tube pack is easy to use and we can also keep it on the shower rack or bathroom cabinet. The face wash is light yellowish in color due to saffron I guess.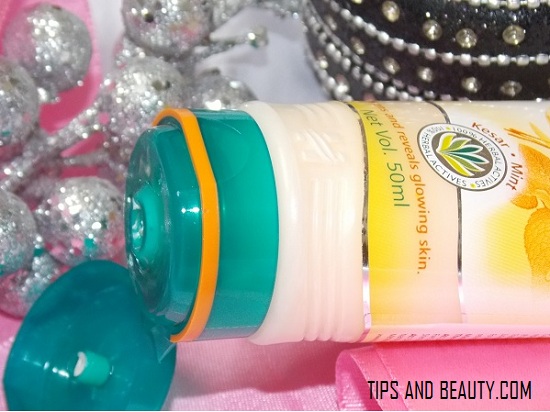 How I use this kesar face wash: I take only a small pea sized amount and it create very gently, mild and satiny foam. The lathers this kesar face wash produces are not much but still this deeply cleanses my face and also takes off the water based makeup like foundation mascara eyeliner etc. It does not lather much as it is soap free formula. In soapy formula they will add surfactants which will create lathers but also harms the skin. So, this do not have a soapy formula therefore the lathers are less but that should not mean that this face wash is not working.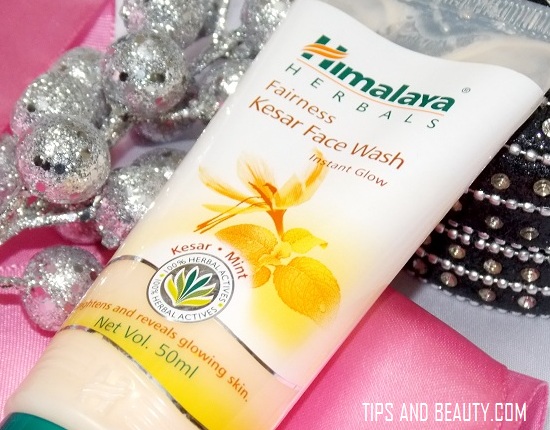 After I wash my face with this Himalaya Fairness kesar face wash, my skin feels very soft and glowing. It takes the sebum and oils from my face but does not disrupt the natural oil balance which I love about this face wash. This is really good for winters when our skin needs dirt and oil removal but also needs some moisturization.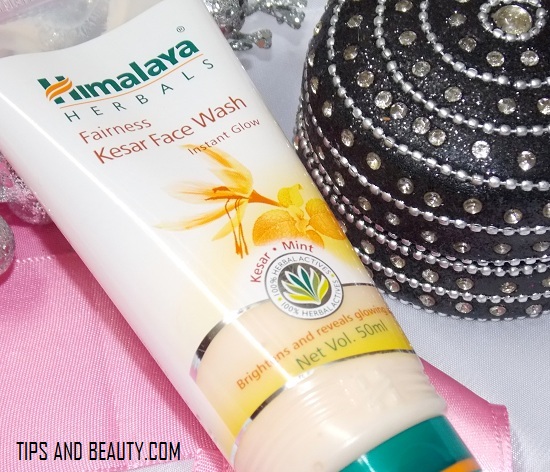 This will be very good for dry skin because this do not dry the face and adds a glow. But at the same time this is not very good for very oily skin. It is because people with very oily skin can feel as if some oils are still there on the face after using this face wash, those people should use face wash like Garnier Neem Tulsi foaming face wash or the new brand Za true white facial cleansing foam wash. Maybe oily skin type girls and boys can try this for winters but I love this for all around the year for my combination skin. Just love the glow and softness this Himalaya Herbals Fairness kesar face wash gives to my face.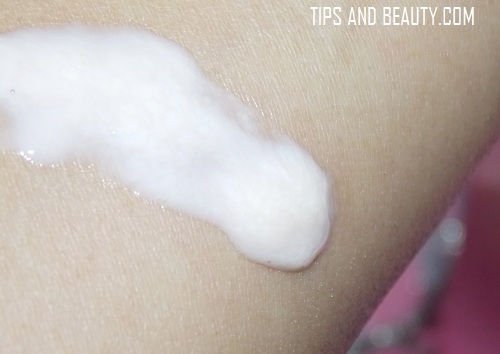 Good about Himalaya Herbals fairness kesar face wash
This is very affordable and easily available

It has a soap free formula, hence is not drying for the facial skin

This doesn't lather much yet purifies and clean the face

Does not make the skin dry but rather moisturizes the skin

Skin looks oily and moisturized

Good for dry to combination skin and infact for normal to lesser oily skin

It has kesar, pomegranate, mint and cucumber which give the skin benefits
Not so good about Himalaya herbals fairness kesar face wash
This face wash is not very cleansing so may not suit the oily skin. In winters oily skinned people can try this face wash

I have not seen the fairness but yes glow and brightness was there.
Rating- 4 out of 5 
Take- Himalaya herbals fairness kesar face wash is a soap free and very gentle facial cleanser which does not lather much but cleans the face. This gives glow and moisturizes the face. This is good for dry and combination skin but not for very oily skin. It gives a supple and nourished skin feel with no dryness or stretchy face. If you are interested in more then read our list of 10 Best Fairness face wash in India.