Himalaya Herbals Foot Care Cream Review, Price, How to Use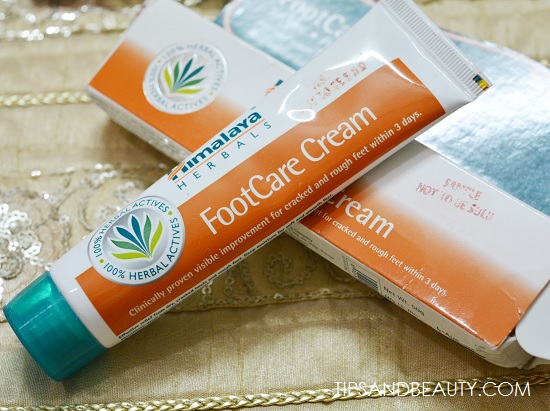 Hi all, Rough heels and cracked heels can be painful. Moreover, they look quite bad. For men too, this is a beauty concern. Rough heels or cracked heels look bad when you wear sandal. I think our feet are one of the most neglected body parts but that is also true that without proper care one can take care of cracked and rough heels. So, what are the solutions if you have cracked or rough heels? Well, to use a foot cream, I will review this Himalaya Herbals Foot care cream. I have been using this cream for the past 3 weeks and I have also given one pack to my mum. My mum has cracked heel though mild cracked yes, cracked are there. While I have some roughness that I wish to treat. So, is this Himalaya Herbals Foot care cream worth it? Let's find out.
Price: This Himalaya Herbals Foot Care Cream is for 105 rupees for 50 g though a small tube pack of 20 g is also available. The packaging has changed so, this is how the new pack will look. :)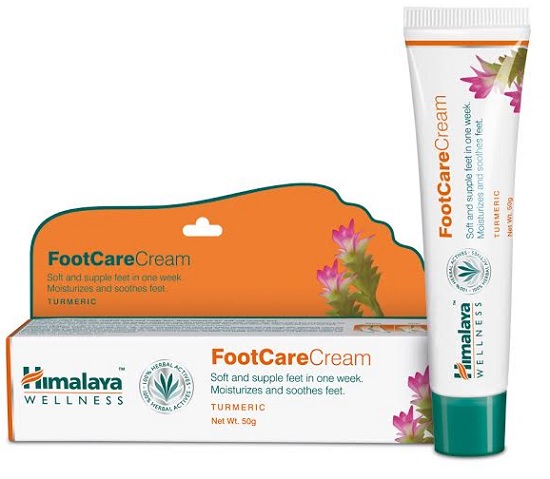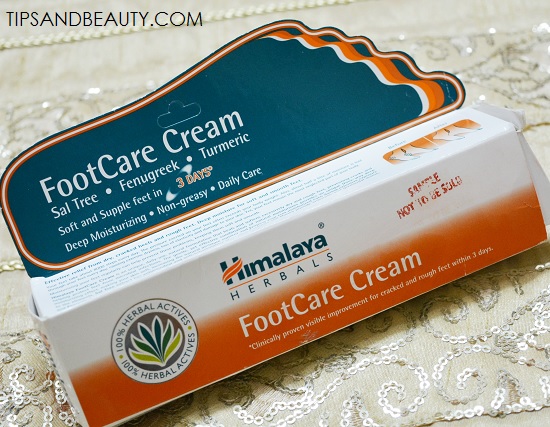 Experience with Himalaya Herbals Foot Care Cream
This Himalaya Herbals Foot care cream comes in a tube pack and is very easy to use and travel friendly. This cream is a thick and is sweet smelling and also exudes some herbal sought of scent. This is very moisturizing and nourishing in nature. This is non greasy but moisturizing. This will be good if the cream is applied twice in a day. I use this 2 times too like once after the bath so that my feet stay moisturized  all day and it treats the dryness. Then I would apply this while going to bed. This will protect my feet from dryness all round the clock.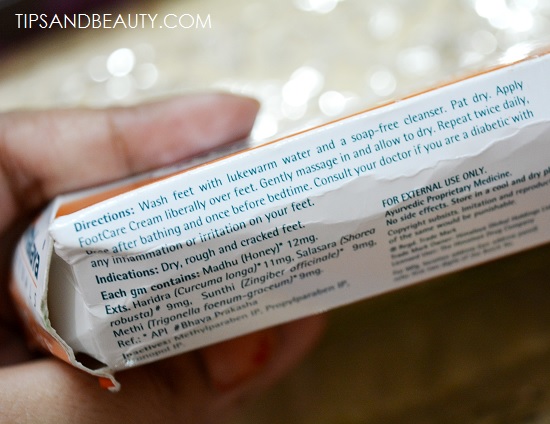 After using this for so many days, I feel good changes in the skin texture of my feet. My feet are very dry and now they feel a lot moisturized. Due to the dryness there were fine lines that had formed so, now that my feet are moisturized then those fine lines are less visible and I am liking it. This cream has sal tree extracts that helps to repair the cracked heels.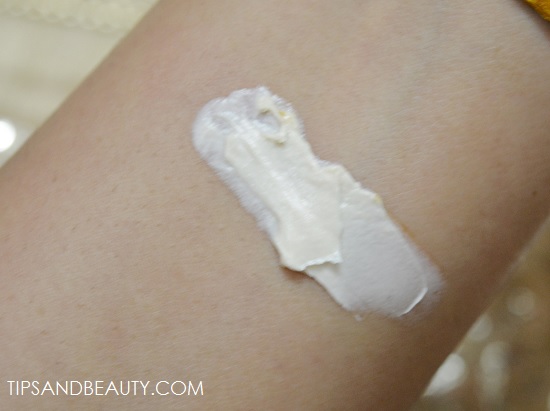 Now, let me tell you how this Himalaya Herbals Foot care cream has worked for my mum. My mum has dry and cracked heels so, she had used it too. I also told her to use this 2 times in a week. She told me that this cream has healed the dryness and the cracks. There are few cracks still but this has worked well. She too likes the softness of the feet. I think all of us should have a foot cream in our vanity and use foot cream regularly just like we use face care products and body moisturizers. This way feet will be in good condition.
Pros of Himalaya Herbals Foot care cream
This is affordable and very easily available in shops and online.
This cream is easy to apply and does not feel greasy at all.
This will keep the feet moisturized and can be used in between the day also.

This has Ayurvedic and herbal ingredients.
Treats the roughness very effectively.
It also helps to treats the cracked heels.
Cons of Himalaya Herbals Foot care cream
The cream has parabens and takes time to cure the cracked heels
Rating: 4 out of 5   
Himalaya Herbals Foot care cream is an effective foot care cream which heals the dryness and cracked but the cracked may take time to get healed but still this works.