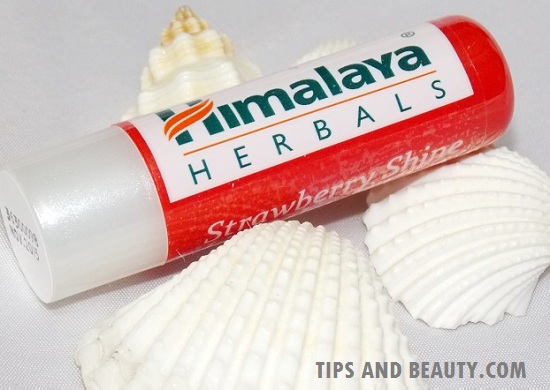 Himalaya makes some really good lip balms. I will review the Himalaya Herbals Strawberry shine lip balm. Was actually in search of a new colored tinted lip balm as I was getting bored with the Maybelline baby lips. So, I got this one. Strawberry is one of my favorite flavor when it comes to lip balms. This lip balms is made from the pure herbal things and natural strawberry extracts hence it lacks the artificial colorant and tints.
Price: Himalaya Herbals Strawberry shine lip balm is priced for 120 Rupees. Earlier it was lesser but now they have hiked the price of this lip balm.
Claims: Himalaya Herbals Strawberry Lip balm is a petroleum free lip balms made from the natural vegetable oils, preservatives etc. it has natural oils like strawberry seed oil, Apricot kernel oil. It leaves a soft strawberry hue on the lips which looks natural.
Experience with Himalaya Herbals Strawberry shine Lip Balm

This Himalaya lip balm comes packaged and enclosed in a carton case. All the information is there on the pack like the list of ingredients, price and what it does.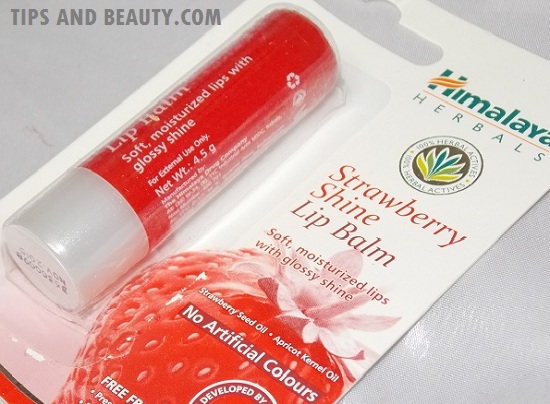 I like the red and white packaging which looks really nice. Red and white is my preferred combination as well. The lip balm smells like strawberries and a bit like the cherry. It also reminds me of the Nivea Cherry lip balm. This lip balm has a delicious smell. It applied well on the lips but in winters get a bit hard. When I use this it keeps my lips moisturized for up to 2 hours which is good but I have also notice that within 2 hours my lips will feel dry. I mean it hydrates for up to 2 hours then my lips will get flaky and starts to peel off. So, I would have to reapply it. I like the reddish tint that it gives. It gives a very natural looking reddish tint that I like very much. The same tint can be seen with the Nivea cherry Lip balm and Maybelline Electro pop lip balms too.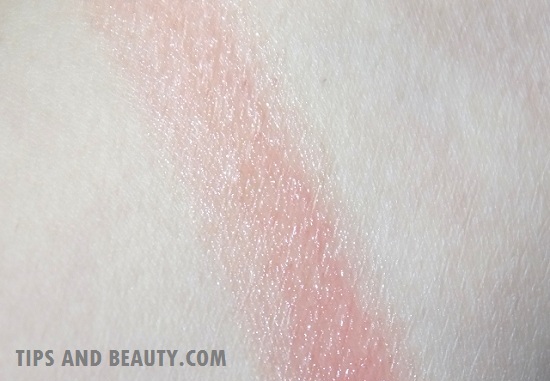 The price of Himalaya strawberry shine lip balm okay for 120 rupees as it lasts for around 2-3 months on me. This also depends like you use your lip balm very frequently then it will get finish within a month But still the price is okay. I have also observed that as it has natural extracts it nourishes the lips and takes off the darkness though I will not recommend you to try the colored balms at night. To remove the lip darkness applying ghee and turmeric is the best natural home remedy to try.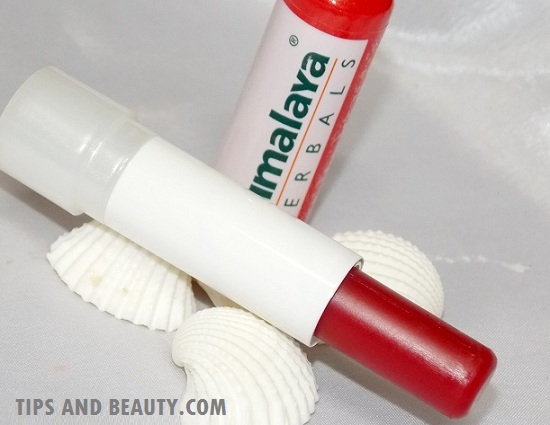 Pros of Himalaya Herbals Strawberry shine Lip balm

Good packaging

Good price

Gives a pretty natural looking reddish hue

Moiturises the lips for 2 hours then we have to reapply

Smell is great

Has natural oils and strawberry extracts
Cons of Himalaya Herbals Strawberry shine Lip balm

The bullet gets a bit hard in winters

Lips get flaky after 2-3 hours
Rating: 4 out of 5