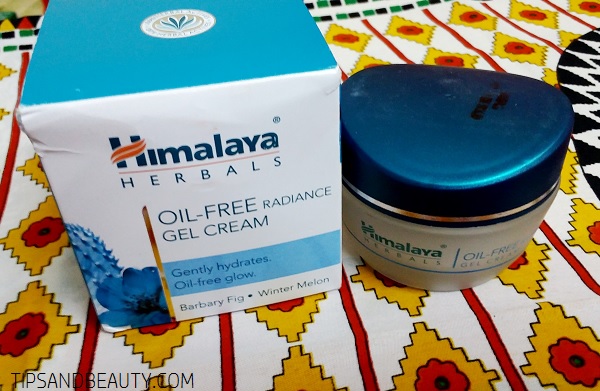 Himalaya Oil Free Radiance Gel Cream Review. Do you have oily skin? Do you want a skin cream that should reduce the oiliness and make your skin non greasy but glowing? I know even I have oily skin and it become really hard to find a good face moisturizer for oily acne prone skin. But Himalaya has this product called Himalaya Oil Free Radiance Gel Cream. This is a cream which has an oil free formula and gel texture. I got this one year ago and when it was finished, I was using some other cream but now, I got this again and thought of doing a review on Himalaya Herbals Oil Free Radiance Gel Cream, as one of my lovely readers asked me for it. So my friends, here is the Himalaya Herbals Oil Free Radiance Gel Cream review. Do read to know if this is truly a good face cream for oily skin or just any other regular cream.
Price: 250 Rupees for 50g
Product Description:
Himalaya Herbals claims that this Oil-Free Radiance Gel Cream has an extreme light and non-greasy texture and is daily-use gel cream that subtly hydrates but without the oiliness on the face. The cream has botanical ingredients like winter melon and barberry fig that gives antioxidant properties to this gel cream.
Key Ingredients:
• Barbary Fig contains polysaccharides that provide moisture.
• Winter Melon exhibits antioxidant properties that keep skin healthy, protected and rejuvenated.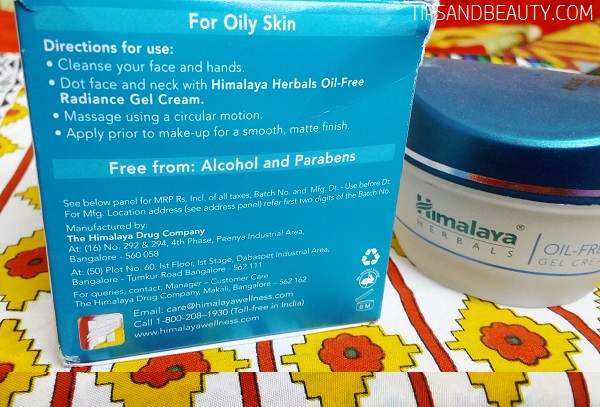 Directions for Use:
You need to apply this Himalaya Herbals Oil Free face cream twice in a day and can also be used as a night cream for the oily skin. Himalaya Oil-Free Gel Cream is dermatologically tested, non-comedogenic, free of mineral oils and parabens, and hypoallergenic.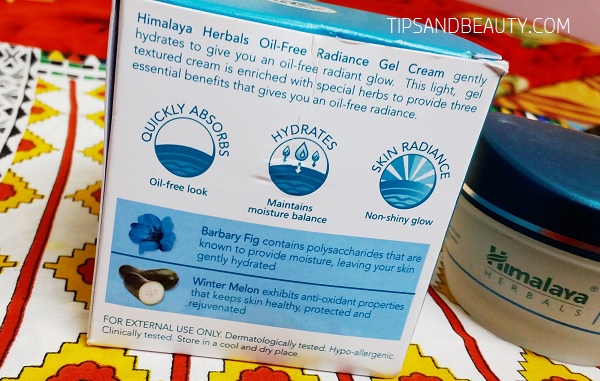 Experience with Himalaya Oil Free Radiance Gel Cream
This gel cream is packaged in a thin carton box and inside the cream is in a glass container. The jar has a light blue colored cap. I like the packaging but also wished that the cream could have been in the tube pack or even pump pack for hygiene purpose. Anyways, the cream smells very subtle and gentle. Thankfully, Himalaya products are gentle and even though I agree chemicals are used other than the natural ingredients, still the chemical are not used of those cheap quality. There are some brands which use cheap quality chemicals and the products would smell of perfume like horrible smell. Coming again to packaging one more time, I will say that the glass container here is quite thick and non breakable types but still you will feel it is bulky and not travel friendly.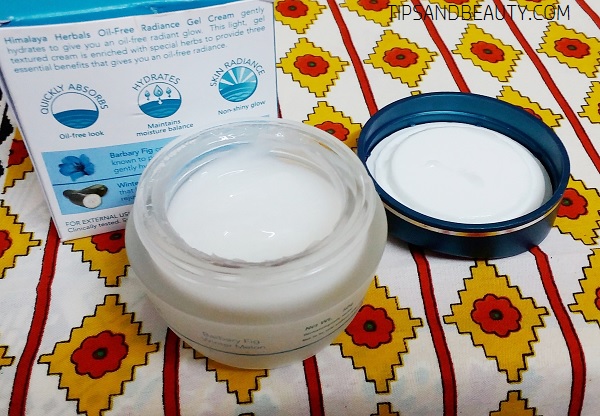 Texture:
The cream is a light translucent textured cream which is a gel cream. It also reminds me of the Lotus Whiteglow Brightening and whitening gel cream. It feels fresh and the gel texture is amazing. When I massaged it o my face , it feels more watery then oily. Like all of us oily skinned people must have used one such cream which feels oily and sticky after we are done the massaging. Right? But this feels watery and gets absorbed nicely in the skin and to make the skin feel nice. It does hydrate the skin properly without making it sticky or slimy on the face.
My oily skin secretes oil regularly but the T zone starts to look oily after 3-4 hours so after that time, I can feel that the skin is again getting oily but I will not put the blame on this cream as it has still given moisture and is non oily. So, the problem is our skin itself, therefore the solution is if you are at home, use oil absorbing tissues or give a quick splash of water and pat dry the skin. Or if you are out of home at college, office, etc then use blotting sheets or compacts to get rid of the oils.
Best Summer Face creams for oily skin acne prone skin
Results:
So, I liked this non oily, oil free gel cream for my skin and would also recommend to the boys. Yes, even guys can use this. After using around 2 tubs of this, I can feel that this has not given me breakouts and skin also looks supple, non oily and better. If your skin gets dry in winters, then you will need a little extra moisturizing product as for me the amount of hydration that this Himalaya oil free gel cream gives is adequate, but if you need you can go for other creams in winters too.
Best Bleach creams for oily skin
Even girls and boys with acne prone skin can try this Himalaya Herbals Oil Free Radiance Gel Cream for their skin types and it does not clog the pores and skin appears a lot clear and softer.  While checking the details of this cream, I saw that this does not have any SPF which means that the cream lacks any sun protection factor. Therefore, I will advise that if you are using this cream for the day time, you should use a mattifying or gel sunscreen for your oily skin and then apply this skin cream on the face.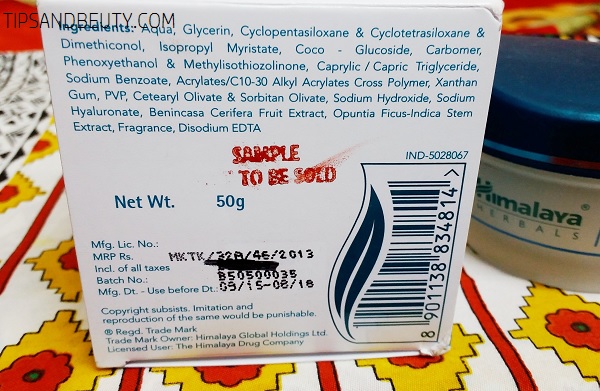 Sunscreen is extremely important hence, I will strongly suggest that you use it when you are going out. But if you are staying at home, then you can just use the cream alone. Another point was that as this does not have sun protection factor, you can also use this for the night time, yes, for oily skin this cream can also serve as a night cream.
Best Products for Oily Skin in India
Pros of Himalaya Oil Free Radiance Gel Cream
Packaging is decent though could have been better
Texture is light and non greasy for a skin cream made for oily skin
Has mild and subtle smell that is non-irritating
Gets into the skin nicely without leaving a slippery layer
Makes the skin feels supple yet non greasy layer is not there
Skin appears a tad brighter due to suppleness
Does not feel heavy unlike those many other skin creams
Has light and more like a skin serum type of formula
Suitable for oily skin and acne prone skin
Can also be used as a night cream
Price is very affordable as for 225 rupees this can last for 2 months
Cons of Himalaya Oil Free Radiance Gel Cream
Glass container packaging is not travel friendly
Lacks the sunscreen factor
Rating: 4 out 5
Himalaya Oil-Free Gel Skin Cream is a very good skin cream for oily skin and acne prone combination skin. I will really recommend it to people who feel that their oils skin is giving them hard time choosing a good skin cream.