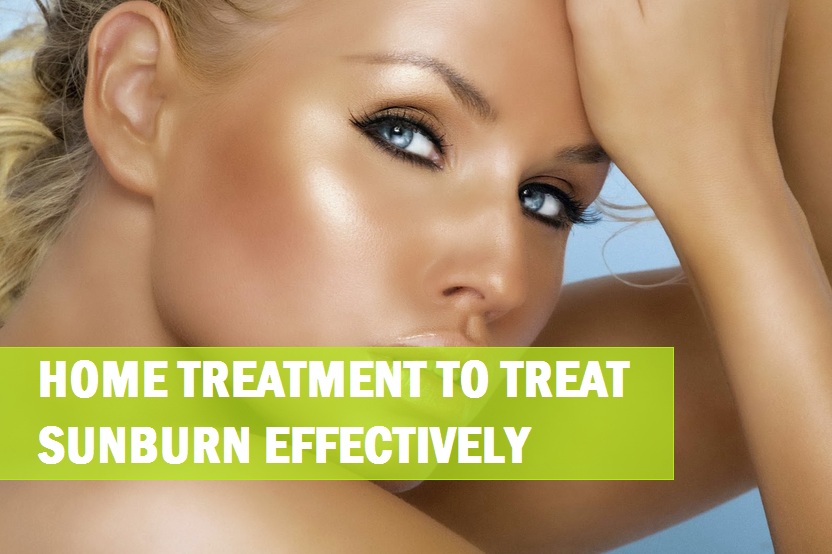 Home treatment to treat sunburn effectively at home
With this scorching harsh summers, our skin tends to not only get darker but also gets burnt. Sun burn happens when we have not used any sunscreen at all and the sun rays are more direct. These days it is rainy in most parts of the India yet after the rains the sun shines even brighter. I myself have been sun burnt a lot of times when in hurry, I skipped the sunscreen and go out of the house. I remember while I was doing some street shopping in Lajpat while in college, I faced this sunburn that made my skin red and blotchy. There were tiny red dots and some parts of the face were dark and red. I can understand a lot of us face this problem of sun burnt skin.

Effective remedies to treat sunburn at home
Here I have compiled some useful and effective remedies that you can try to decrease the skin darkening and to get some relief in the sun burn.
1. Cucumber to treat sunburn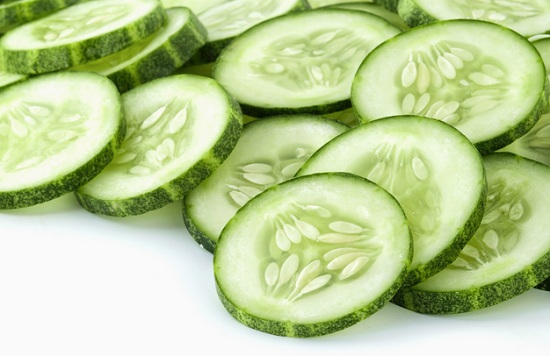 Cucumbers are high in water content and can be very soothing for sun burnt skin.
Grate a cucumber and keep the paste in the refrigerator. After 20 minutes.

Take that out and apply all over the face. It will be like a paste so you can use a thick layer and lie down.

Put some grated cucumber paste on the eyes as well and relax.

You can use a towel below your neck so that any fall outs of cucumber paste will not spoil the clothes.
Cucumber remedy is excellent to treat the sunburn effectively. This soothes the redness and also decreases the melanin due to which skin appears darker than it is. You can do this whenever you come from the sun or daily so that any further sun burning of the skin can be prevented.
2. Aloe vera gel to treat  sunburn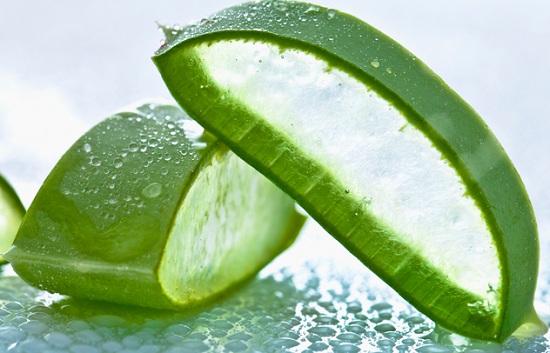 Another great remedy to treat sunburn at home is with the most soothing and healing ingredient called aloe vera.
You can take some aloe vera gel But it will be good if, you put that in the fridge for 20 -25 minutes. This will make the aloe vera cool.

Apply a thick layer of aloe vera gel on the face and lie down for 30 minutes.

You can simple relax and close your eyes.

After that massage the skin with that aloe vera gel for 1-2 minutes.

Then wash the face with clean water or simply wipe off the excessive aloe vera from the face.
This will heal the skin's top most layer that has been sun burnt. Thus this is easy yet fantastic beauty tips for sun burnt facial skin.
Now let us read some of the tips to prevent the sun burnt.
How to Prevent Sun Burn: Skin care tips
Remember precaution is always better than the cure. Right? Therefore, to prevent the sun burning or skin darkening, you should always apply the sunscreen when you go out in the sun. Sunscreen will protect the skin from sun rays. Do you know applying sunscreen will give you 3 major benefits?
First is that sunscreen will helps to prevent the darkening of the skin. I am sure most of us wants whiter skin color thus no one wants to get darker right?

Secondly sunscreen will help the sun burn and thus prevents the redness and blotches on the skin, in fact regular sunscreen application will also prevent the rough patchy skin on the face.

Lastly, sunscreen will help your skin stay younger looking as there won't be sun damage at least. Do you know that sun damage can cause premature aging of the skin which no one wants. So, go for sunscreens. :)

And if your skin is already sun burnt, then try the above mentioned recipes to treat the sunburn easily and gently at the comfort of your home.