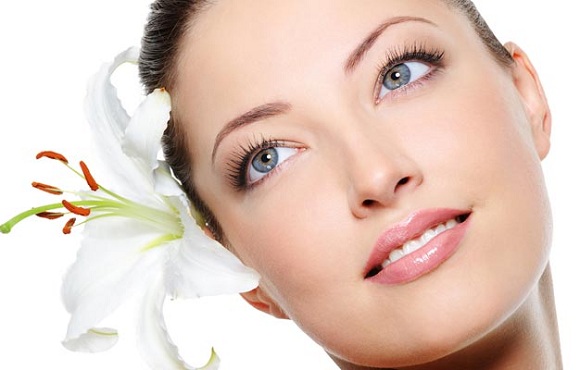 Homemade beauty tips are great for a beautiful flawless face with no suntan, skin problems like blackheads, whiteheads, dark spots, hyper pigmentation, blemishes etc but these days we face skin problems like tanning, pimples, acne, skin darkening, skin wrinkles and lines etc which makes the skin blemished and flawed. There are skin care beauty products but the treatments and the face products can be quite expensive. But that doesn't mean there is no other way to get a smoother looking younger face without spending money. There are some effective beauty tips which include face packs, homemade skin lightening tips, scrubs etc which can give the skin its beauty.
We will share some effective homemade beauty tips for face problems like blackheads, oily skin, dry skin care, blemishes, pimple marks, dark circles under the eyes etc.
Read: Home remedies for spotless fair skin

1. Homemade beauty tips for fair skin
Complexion can be made fairer with some skin whitening natural face packs with natural products. Here are some beauty tips for fair skin, skin whitening and fairness.
Apply lemon juice on the face for 20 minutes and then rinse with plain water. Try this everyday to bleach the skin naturally for a whiter complexion.
Mix cucumber juice and some honey. Apply on the face and wash after 30 minutes. This will make the skin fair faster. This too can be tried every day for skin lightening and fair complexion.
Take 2 pinches of turmeric and one teaspoonful of besan. Mix them and use on the face as a face pack. Wash it after 20 minutes. This can be dried 3 times in a week which will help to get a fair skin.
Read: Fairness beauty tips
2. Homemade beauty tips for lips
To care for dry lips. Rub olive oil or almond oil everyday at night. This will hydrate the lips and will make them smoother.
For winter dryness. Rub milk cream on the lips every night before going to sleep to achieve softer lips.
If you are worried about the darkness of the lips then rub a slice of lemon on the lips at night and then leave it. Try it every night to make the lips rosey pink naturally.
To get rid of the peeling skin on the lips, a great homemade beauty tip will be to use a sugar scrub. Take sugar and mix some honey in it. Use this to scrub the lips to remove the flakiness and peeling skin gently.
To remove the pigmentation from the dark lips, use some coconut oil and turmeric mixture. This mixture will make the dark lips pink. This homemade tip can be tried by men too who have dark lips.
Apply a lip balm with some SPF so that the sun damage will not darken the lips.
Read: Natural lip care tips for soft lips

3. Homemade beauty tips for glowing face

Glowing face is easy to get with this treatment. Take a thin slice of papaya and rub on the face. Massage and then leave for half an hour. This will make the skin glowing instantly. Brides to be can try this tip before the marriage.

Take a piece of banana and rub it over the face. Leave this to get dry and rinse with normal water. This is an excellent homemade tip for the dry skin glow and anti aging benefits.

An exfoliation face mask for glowing skin can be prepared with some oatmeal and honey. Mix both the ingredients in equal amounts and apply on the face. Wait for 20 minutes and then rinse. This is great for all skin types. Use this two times in a week for healthy skin.
For dry glowing skin, milk cream is the best homemade beauty tip that can be tried. Take some milk cream and apply on the face. Keep it for 20 minutes and then wash with tepid water and notice a fresher glowing face instantly.
Read: Glowing Skin face packs
4. Homemade beauty tips for pimple marks, spots and pigmentation

Pimple marks can be quite annoying for teenagers and adults. To remove the pimple marks. Apply some lemon juice over the pimple marks which will lighten them effectively. Do this every day at night for good results.
Take a slice of tomato and extract the juice. Rub this juice on the acne and pimple marks. Slowly this remedy will heal and fade the scars, marks, blemishes, black spots effectively for a spotless fair skin.
Take some potato juice and apply that over the pimple marks at night and leave it for overnight. This will lighten the marks and scars left behind by the pimples.
Mix some turmeric and lemon juice and use over the pimples. This is the by far the most effective home remedy and beauty tip to get rid of the pimple marks and pigmentation fast from the face.
5. Homemade beauty tips for unwanted facial hair removal
Unwanted Facial hair removal is easy with natural ways which helps to thin out the hair and eventually removes them permanently. Take some rice flour and make a paste with some milk. Use this on the face till this gets dry. Gently scrub this off the face and wash the face. Try this 2 times in a week for better results.
Another home remedy to remove the unwanted hair is with masoor dal. Take some masoor dal powder and mix this with some besan (in hindi). Make a paste with milk and use on the face like a face pack. When it gets dry, remove it with gently scrubbing in circular movements. This will remove the facial hair. This can also be done to the kids who have lots of face and body hair.
Read: Masoor dal pack for hair removal
6. Homemade beauty tips for dark circles
Dark circles can make one look older. The darkness under the eyes can be lightened with the help of homemade beauty tips. Take a slice of cucumber and rub it over the eyes and under the eye. This will relive the tired eyes and will make the eyes darkness go away soon.
Take some almond oil and apply on the dark circles when you have dry skin. Make sure that the almond oil is pure.
Take some potato juice and gently massage with that under the eyes to make the darkness lighter and fade away. This remedy will fastly remove the dark circles.
To get a gorgeous beautiful and clear face you should not spend a lot of money these homemade beauty tips using the natural herbal ingredients will definitely give you good results and a clear skin. Read: Uses of cucumber for beauty