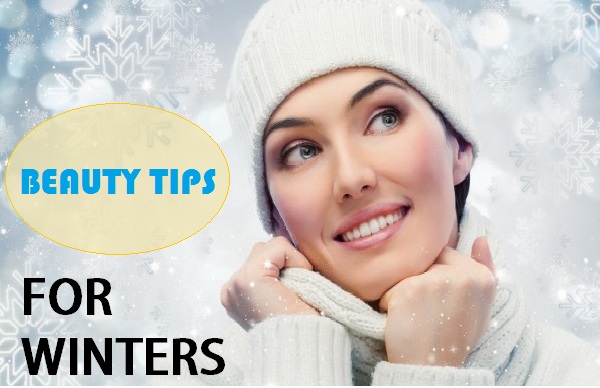 Best Tips to take care of skin during winters, 
Beauty Tips for skin in winters homemade.
Homemade tips are amazing when it comes to taking good care of your skin. Weather is changing and winter calls for extra skin care, precautions and some pampering. Winters are dry and cold as a result of which skin gets dry, scaly and you may even experience itching. Dry skin doesn't look good, it also leads to wrinkles and dry powdery skin is not ideal to apply makeup too which makes the makeup look patchy and flawed. Beautiful skin is always in trend but when the season changes your skin care regimen/routine should also change and new beauty tips for winters should be incorporated. Like moisturizing the skin properly and taking good care. Other than that here are some homemade beauty tips that we will share which you can try and make the skin even more beautiful in this cold dry season.
Homemade Beauty tip for winters
1. Homemade Moisturisers
Moisturizers will make your skin smoother and hydrated. When the skin is supple and moisturized, it glows, else dry skin is more likely to form wrinkles. You can prepare homemade moisturisers by a couple of ingredients that can be procured from the kitchen itself. This will be an amazing beauty tip for keeping skin younger.

Recipe for Homemade moisturisers

Mix 1 teaspoonful of vegetable glycerin with ½ teaspoonful of rose water. Use this light moisturiser on the face and body to keep yourself hydrated naturally. This homemade moisturiser can be made in slight large quantity as well and should be kept in the refrigerator. It is ideal for dry, oily, sensitive skin types.
If you have some blemishes that you wish to remove then mix ½ teaspoonful of lime juice into this homemade moisturiser and apply on the face every night. It will nourish and remove marks effectively.
2. Lip balms (Homemade beauty tip)

Lip balms should be used all around the year, even when the lips aren't dry since Lip balm with SPF keeps the sun damage away. Lip balms with no color are the best to get moisturization and nourishment while colored ones are good for using during the day for women who needs some extra rosey tint on the lips. [Read: Beauty tips to get Rosey Pink lips]
You can make your own colored or colorless lip balm. Here is the recipe of homemade beauty tip lip balm for winters.
Ingredients:
1 small piece of beeswax (around an inch)

Jojoba oil

Almond oil

Honey
How to prepare:  Take a small saucepan and put the beeswax, 10 drops of jojoba oil, 10 drops of honey, 10 drops of almond oil. Warm it up and let all of them melt. Stir and mix them well. Once the contents are thoroughly mixed, pour them into a small container. Your homemade lip balm is ready. Colored lip balm can be made in the similar manner. You can put a small piece of your favorite lipstick to make the colored balm. [Read: Tips for softer lips in winters]
3. Homemade beauty tips for Hand care
In winters, hands can get dry, skin starts to peel off the cuticles and fingers. All these calls for extra attention to be taken to keep hands in good condition in dry cold winter season. Make sure that you scrub the hands once in a week to get rid of the peeling skin. Make a homemade scrub by this beauty tip recipe:
Ingredients:
2 teaspoonful of sugar

2 teaspoonful of honey

1 teaspoonful of any oil like coconut oil, castor oil, almond, olive oil.
Mix all the ingredients in a small bowl. Scrub your hands with this hand scrub and see the gorgeous smoother hands instantly.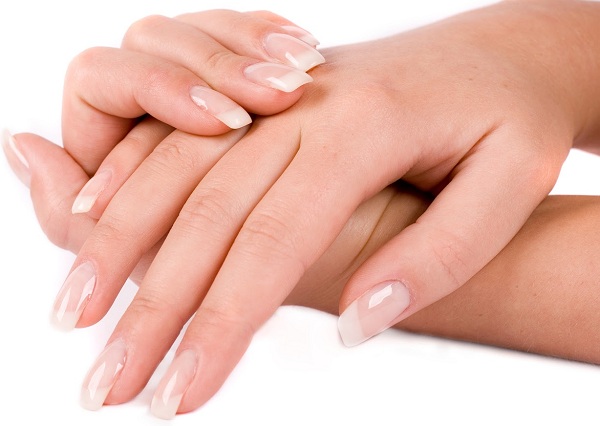 You can use homemade hand lotion or cream to keep the hands softer. Take 2 teaspoonful of Vaseline, 2 of glycerin and 2 teaspoonful of almond oil. Apply this at night while going to bed. Massage on the nails and cuticles too, to wake up with beautiful looking hands.

4. Foot care: Homemade beauty tips
Feet can be termed as the most ignored body part but that too deserve equal attention and love since throughout the day they take so much. Try this homemade beauty tip for the feet in winters. Soak your feet in warm water and some salt to make them rejuvenated and fresh. Using a foot file take off the dead skin. Doing this will make them smoother and less tired. While going to bed always apply a thick cream or this homemade foot cream to keep them softer to touch. [Read: Beauty tips for feet care in winters at home]
Here the recipe for homemade foot cream.
Ingredients :
½ cup of wax

5 teaspoons of coconut oil

5 teaspoons of almond oil

5 teaspoons of castor oil
How to prepare: Take all the ingredients in a saucepan and melt them when the wax melts all the other oils will also melt and they will mix up together with some stirring. The consistency of this homemade foot cream should be like that of the Vaseline. Slightly thicker. Therefore, you can adjust the amount of oils used as per the liking but thicker is what you should opt for as it will not get wiped off throughout the night.
Use this homemade foot cream at night and wear socks to lock the moisture in. It will prevent cracked heels and keeps feet softer. Most importantly it is a natural beauty tip for feet. [Read: Home treatments for cracked Heels]
5. Homemade beauty tips for body care

Now that we have taken care of most of the body parts your entire body should also be taken care of. While taking a bath, make sure that you use shower gels that are more hydrating as compared with the soaps that stripe the natural oils from the skin. Add some olive oil in the bath water to keep the body skin hydrated. Almond oil can also be used. Almond oil is rich in Vitamin E and antioxidants that makes the skin texture beautiful when used regularly. It is good homemade beauty tip for winters. Apply moisturiser when you are done with the bath.
Do read out beauty tips for softer lips in this winter.