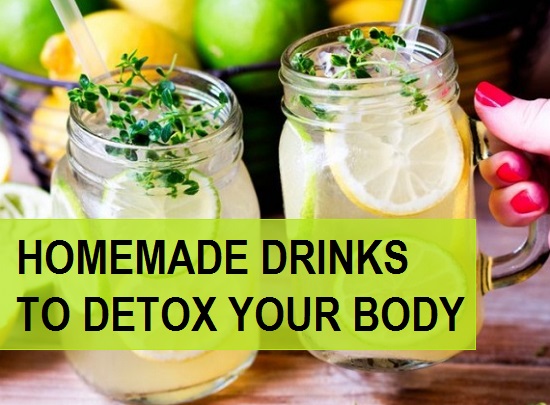 Homemade drinks to detox your body: In this summer season, we sweat out, expose to sun, work in the dirt and pollution that causes dehydration in our physical structure. In our busy schedule, we often neglect the value of liquids in our diet. Though we love eating juicy fruits like mango, watermelon, cucumber and lots more. It has become a major component of our everyday diet, but we give least importance to detoxification of the skin and body.
What is dehydration?
It happens when our water intake is less to replace the free water loss from our system in the way of sweat, breathing and urination.
In simple words, we can say that dehydration is nothing but lack of liquid substances in our body such as water and juices and other nutritional liquids. It is a stage when our body is unable to get the required amount of water to neutralize the water loss. In our hectic life, we forget drinking enough water to stay hydrated and healthy. Our skin, kidney, liver, cells, blood vessels needs adequate fluids in the body for proper functioning. Read: Protein Rich breakfast

Homemade Detox drinks to cleanse your body toxins For Glow
Today, I will share some easy to make homemade drinks that will detox your body and make you feel fresh and active all the day.
Cucumber and Mint Detox Drink:
This is a perfect drink to have in summers. Cucumber flush out the excess toxins from the body. It reduces heat from inside and outside of the body. It is rich in vitamins and minerals that should be a part of our diet supplement. It consist more than 75% of water that aids digestion and hydration.
Mint relieves in dehydration and digestion. It reduces bloating in the body and develops strong immune system.
How to make?
Take 1 cucumber and cut it in small pieces
Take some mint leaves and wash them properly
Now blend the cucumber pieces with 2 spoons of honey
Put some crushed ice in a glass, pour the cucumber juice in it
Add mint leaves in the glass according to the taste.
Enjoy Your Drink!! 
Lemon with Mint and Honey Body Detoxifying Drink:
Lemon contains critic acid and vitamin-C that helps in healing dehydration, gas, acidity and constipation. It also diminishes the effect of heat in the body. Lime juice combined with mint and honey may work as an energy charger for your body.  Honey works as a natural sweetener and moreover this detox drink will also also helps in reducing weight and adds glow to the skin.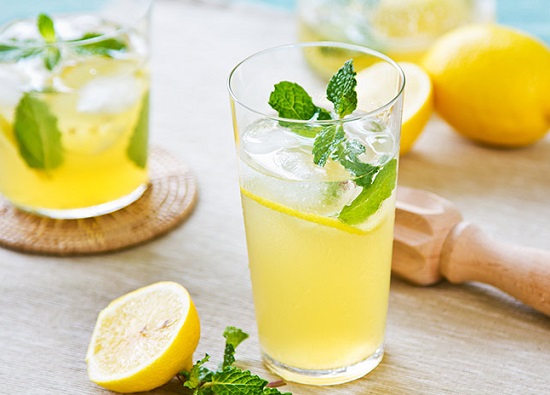 How to make?
Take 2 lemons and squeeze the lime juice in a glass
Add crushed ice in the glass
Now put 1-2 spoons of honey in the glass
Pour some cold water in the glass along with 4-5 leaves of mint.
Add some seasoning and black salt as per the taste..
Enjoy this summer drink with friends and family!!
Watermelon with Lime Juice Detox Drink:
Watermelon is a seasonal fruit available in summers. It is made up of 92% water that aids hydration and detoxification. This fluid fruit is rich in vitamin-C, vitamin-B6 and amino acids. It heals heat from the body and creates a fresh feel.
How to make this detox drink?
Cut the watermelon slices in cubes,
Remove out all its seeds
Put watermelon cubes in a blender
Now pour the watermelon juice into a glass with some ice cubes.
Add 3 round lemon slices in it
You can also add 3-4 mint leaves in it
Your watermelon slush is ready to drink!!
Extra seasonings: You can make your drink more delicious by adding some herbs like black salt, parsley, lemon zest, salt and black pepper.
Orange juice and soda can be added in these drinks to increase its taste and nutrient level.
These detoxifying drinks not just taste amazing but they also have this great results on clearing your skin from acne, scars and dullness. Even for the age spots correction, this can work wonders.