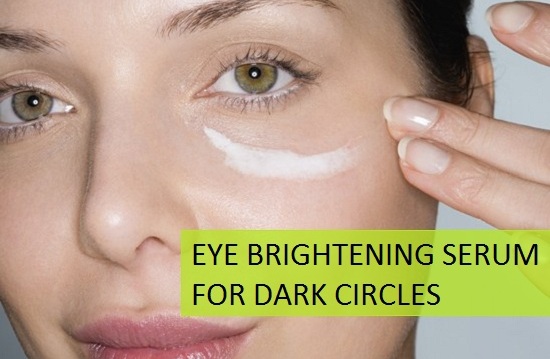 Eye serums can be extremely helpful when you have dryness, dark circles under the eyes or the puffy eyes. With so much stress and less sleep these days, we get dark circles. You can use a homemade under eye brightening serum to revive the darkness and make them vanish soon. This serum will also improvise on the fine lines and wrinkles. If, you have such problems then you should try this DIY brightening serum. Ready made eye serums can be expensive and have chemicals but you can try this as it doesn't have any chemicals.
How to Make this Homemade Eye brightening serum
What are the ingredients that you will need to prepare this eye serum:
Aloe vera gel
Vitamin E oil
Cucumber juice
Procedure to make:
Pit a piece of cucumber in the grinder and extract the juice of cucumber. You will need 10 teaspoonful of cucumber juice. Put that in a small bowl. Then add 1 teaspoonful of fresh aloe Vera gel. And add 10 drops of vitamin E oil in that bowl. Now you will have to mix all the ingredients with the help of a clear spoon. Then fill a small bottle with this liquid. This is your brightening eye serum.
How to use this eye serum for dark circles

Always shake the bottle thoroughly before using this under eye serum. Take few drops on the ring finger. Make sure your hands are clean. Then gently pat the ring finger under the eyes for few seconds. This will make the eye serum get absorbed really well. Apply some over the eyelids as well to get rid of the pigmentation.
Benefits of this Eye Brightening Serum
Cucumber juice will lighten the darkness under the eyes which we know as dark circles. Cucumber also reduces the puffiness
Vitamin E will nourish and lubricate the under eye area. As under eyes do not have any lubricating sebum producing glands, vitamin E oil will lubricate and will prevent the line and wrinkle formation under your eyes.
Aloe vera gel soothes the skin and also helps to improve the blood circulation in the micro capillaries under the eyes.
You can try this morning and evening time to see the benefits of this serum.